There is no doubt, especially in the last half dozen years, that the artistic ideals of LGBTQ cinema not only successfully promulgate new perspectives in the mainstream but also highlight incisive takes that push the film traditions of character, director, auteur and audience well beyond conventional binary-based boundaries. Today's stories emphasize themes of inclusion, openness and sincerity with realistic characters and relationships that resonate with larger, more diversified audiences than previously imagined.
In making the case for LGBTQ cinema's larger social relevance, The Utah Film Center picks up the relay baton effortlessly in its 14th annual Damn These Heels LGBTQ Film Festival, which will take place July 14-16 at the Rose Wagner Center for Performing Arts in downtown Salt Lake City.

The festival, the longest running event of its type in the Intermountain West, is larger than ever, with a slate 50 percent more extensive than just three years ago. This year, 23 films representing 18 countries, along with nine short films that will be coupled with several screenings, comprise the slate. And, the quality bar is set higher than ever – 16 films, including two that screened at this year's Sundance Film Festival, already have won major awards on the international festival circuit.
Equally significant, 21 films will receive their Utah premieres. As noted in the accompanying article about the films, many of which The Utah Review had the privilege of screening in advance, so many of these films represent fearless, boundary-busting storytelling that one could surmise that without the benefit of Damn These Heels, they might not be picked up for screening in Utah theaters.
Patrick Hubley, the center's director of programming, says this year's selections represented some tough choices because there were so many excellent films in consideration. "Especially in fiction, we saw so many examples of films that push the boundaries of powerful storytelling in the most positive way," he says.
The feature length slate of 14 fictional narratives and nine documentaries includes films from newcomer nations to the festival's history, such as Armenia, Iceland, Taiwan and Trinidad and Tobago. Many of the documentaries are so solid that their value for future generations of history, media culture and political science studies will be assured. These include films about Todrick Hall, an American Idol alumnus who rose to fame through his adept use of social media; Armistead Maupin, perhaps the best known American literary figure who brought gay culture to mainstream audiences, the caucus of four lesbian California legislators who set the stage for consequential advancements in gay rights, and Chavela Vargas, one of the most popular Mexican singers of the 20th century.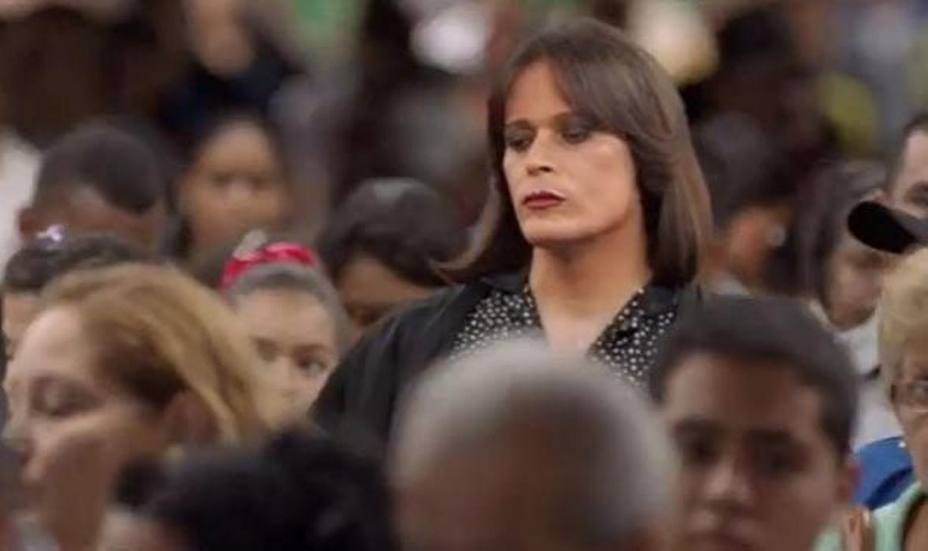 Fictional narratives are among the most memorable ever presented at a Damn These Heels venue. There is a strong representation from the Latin diaspora with substantial stories from Mexico, Spain, Venezuela and Brazil. These include an excellent fictional narrative treatment about Tamara Adrián, a lawyer and LGBTQ activist who became the first transgender person to be elected to public office in Venezuela and is only the second such person to be elected to a national legislature in the Western Hemisphere (Tamara, Elia K. Schneider, Venezuela/Uruguay/Peru, 2016, 110 mins.).
The presence of talented young actors also is prevalent in many films. These include Heartstone (Hjartasteinn) (Guðmundur Arnar Guðmundsson, Denmark/Iceland, 2016, 129 mins.), set in an Icelandic remote fishing village which amplifies the dramatic tension of a young man discovering his sexual identity and how that transforms the relationships with his peers. Another is Play The Devil ((Maria Govan, Trinidad and Tobago, 2016, 89 mins.), about a young, talented teen from a working-class neighborhood who plays the blue devil at Carnival in Trinidad and subsequently attracts the attention of an older, wealthy businessman. Likewise, Don't Call Me Son (Anna Muylaert, Brazil, 2016, 82 mins.) features outstanding performances by young actors, including the lead, a teen who is coming to terms with his sexual and body identity while being stunned by the news that he was not raised by his biological parents, and his younger biological brother, who empathizes with the awkward experiences of adolescence and life changes.
Comedies also weave substance with pure entertainment, including the sexy and intelligent Like Foam (Roberto Pérez Toledo, Spain, 2017, 93 mins.), a film about a daytime orgy that starts with a circulating text message, and Signature Move (Jennifer Reeder, U.S., 2017, 80 mins.), a wonderful story about a Pakistani-American lawyer who falls in love with a Mexican-American bookshop owner.
Hubley also credits the Sundance Institute for its role in seeding, cultivating and nourishing LGBTQ cinema through its evolution from arthouse to mainstream status, while insisting that no value of artistic integrity is compromised throughout the process. In fact, many critics consistently cite how many films available today are picking up the artistic challenges set forth by the New Queer Cinema movement in the 1990s that seemed to end almost abruptly with the events of 9/11 and the intense political discourse that surrounded the campaign to expand LGBTQ rights. Two films from this year's Sundance Film Festival will screen at Damn These Heels: God's Own Country (Francis Lee, U.K., 2017, 104 mins) as the centerpiece screening (July 15, 7:30 p.m.) and I Dream in Another Language (Ernesto Contreras, Mexico/The Netherlands, 2017, 100 mins.) (July 15, 9:30 a.m.).
"Damn These Heels has proven to be an essential Utah festival for its commitment to creating a home for LGBTQ stories and their creators," Betsy Wallace, managing director and chief financial officer of Sundance Institute, says."By connecting these filmmakers with audiences, they're helping amplify voices that are often not given the opportunity to be heard, and giving a wider group of moviegoers a chance to see their own stories on screen. We're proud to collaborate with the Utah Film Center and support distinctive and independent storytellers."
Hubley explains the program is developed not only with depth in film styles, genre, content and ideals but also with the capacity to spark conversations, both formally and informally. Several screenings will feature principals either from the film or from the issues connected to the film. On the festival's opening night, Katherine Fairfax Wright, director of the documentary Behind The Curtain: Todrick Hall (July 14, 7:30 p.m.), will be on hand for a post-screening discussion. The centerpiece screening (July 15, 7:30 p.m.), sponsored with the Sundance Institute, of God's Own Country will conclude with a discussion featuring John Cooper, director of the Sundance Film Festival, and Alec Secareanu, who played the Romanian migrant in the film. Dante Alencastre, who directed Raising Zoey (July 15, 2:30 p.m.) and Ofelia Barba, Zoey's mother, will be on hand for a post-screening discussion. After the screening of Free CeCe (Jacqueline Gares, U.S., 2016, 87 mins.) (July 16, 10 a.m.) local criminal defense attorney and LGBTQ activist Chris Wharton will be on hand to answer questions.
This year's Damn These Heels slate was selected by a programming committee of 24 members representing Utah Film Center staff, community participants and representatives from several organizations, including a teen committee from the Utah Pride Center's Youth Activity Center.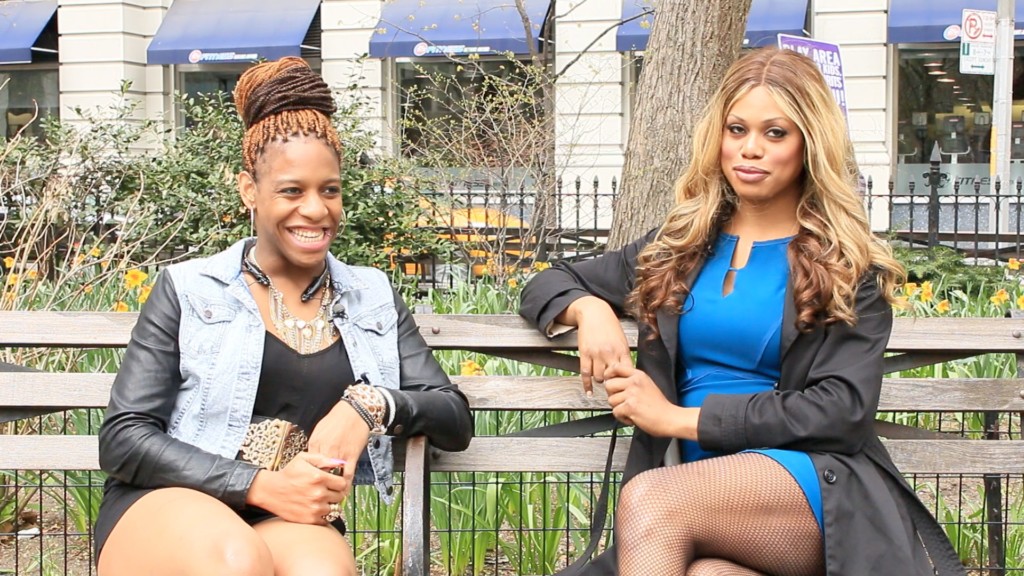 One of the most notable developments is the festival's teen track which targets young people between the ages of 14 and 20, made possible with the work of the Utah Pride Center's Youth Activity Center, Encircle, and the Utah Museum of Contemporary Art's Out Loud Workshop.
New in ticket pass options is the $10 Youth Pass, which includes access to five age-appropriate films selected by the youth advisory team. The pass includes a ticket to screenings of Free Cece, Handsome Devil, I Dream In Another Language, Raising Zoey, and Small Talk. Purchasers also will have access to many of the benefits of the other festival passes including discounts at local restaurants, daytime access to the DTH lounge, and a free 4-day GREENbike pass.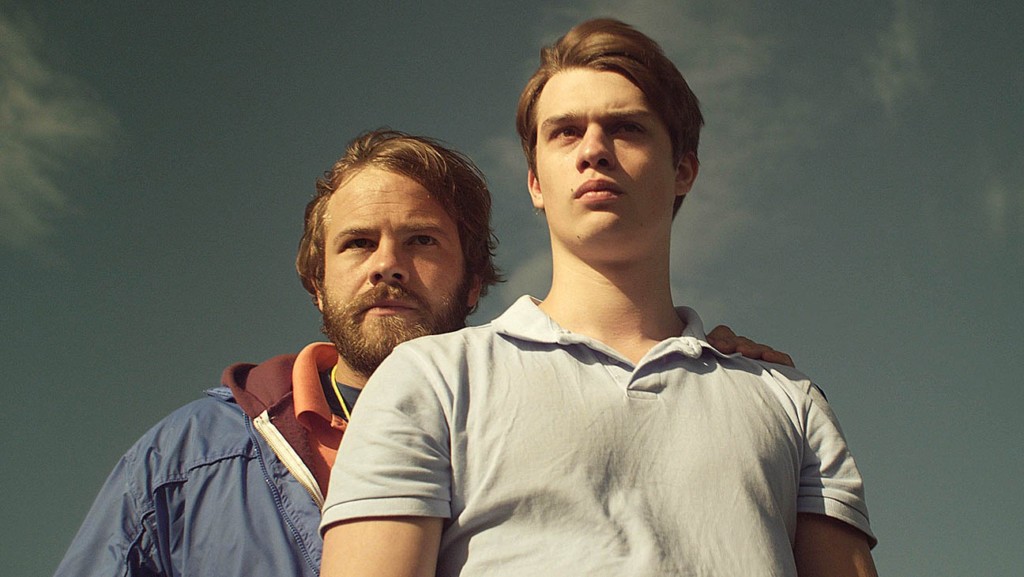 In addition to the Youth Pass films, the committee has also endorsed Apricot Groves, Behind the Curtain: Todrick Hall, Chavela, Don't Call Me Son, Heartstone, and Political Animals.
The 2017 Damn These Heel LGBTQ Film Festival is made possible by the support of major sponsors including Dancing Llama Foundation, Terence Kearns Stephens Charitable Fund, B.W. Bastian Foundation, Equality Utah, and Bill Stern.
Passes and individual tickets for the festival can be purchased here.