As one distills the pastiche and collage in the recent premiere of Lost Love Socialite Sweet Love Recluse, a powerhouse local dance theater collaboration, there are many intriguing elements in this postmodern soap opera to appreciate.
In a broad sense, one is reminded by the classic line in the 1951 novel Requiem for a Nun by William Faulkner: "The past is never dead. It's not even past." Likewise, in Cien Años de Soledad (One Hundred Years of Solitude), the great 1967 novel by Gabriel García Márquez, the memories of the past are not just vessels of nostalgia. They signify the realities of our present condition, often expressed as fears, curses and resistance, especially when we are at our most vulnerable, worrying about being validated or shunned. And, as Lost Love Socialite Sweet Love Recluse demonstrates quite effectively, the line between laughing or despairing at our condition sometimes can be really as thin as we expect it to be.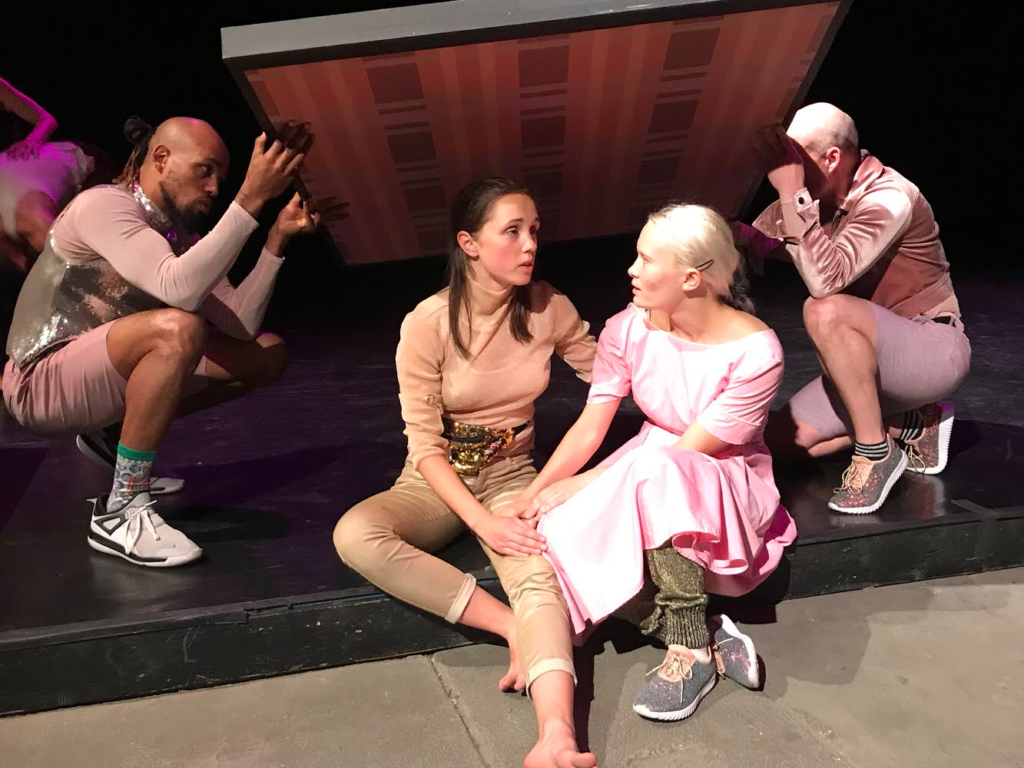 Judging the performance at the Sugar Space Art Warehouse on Salt Lake City's west side, the verdict is that these collaborations nicely leverage the especially deep bench of dance, music and design talent available in the area. Satu Hummasti and Daniel Clifton created the evening-length work as artists-in-residence at the venue. The minimalistic set design by Dan Evans functioned well, along with lighting by Hayden Wadsworth. It was a set of framed panels assembled and reassembled continuously throughout the performance to resemble a hotel where the memories of unusual characters but with truly recognizable stories remain, even if those narratives are situated as exotic.
Original music was scored and recorded, with live sound added during the performance, by Matt Starling. Comprising the sextet of dancers were John Allen, Natalie Border, Juan Carlos Claudio, Christine Hasegawa, Eliza Tappan and Bashaun Williams.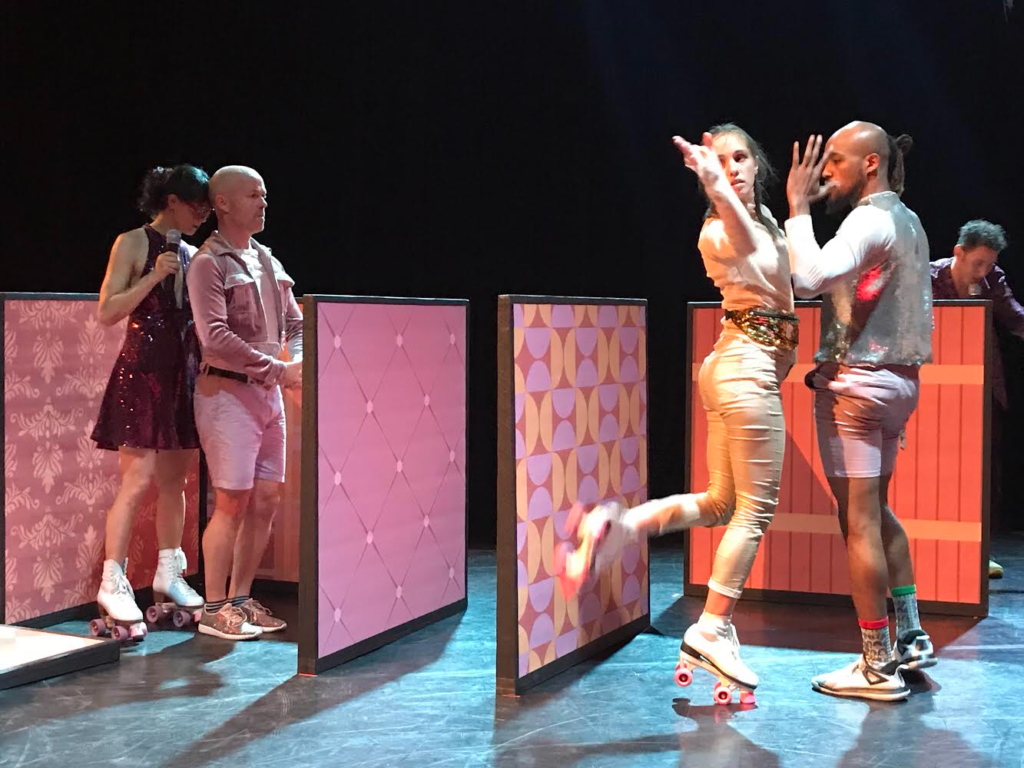 There is plenty of melodramatic potential in the basic narrative. Gertrudine, at 50, is a socialite who cannot abide the loss of youth and believes she no longer has the magnetism of love or attraction in her control, so she pleads her case to die. A couple cannot bear to exist in the outside world, finding comfort only in their hotel room. A restless, free-spirited woman (the daughter) dreams about roaming an island as a wild horse.
However, the more fascinating consideration is how this dance piece encompasses the organic unfolding of the process for creating Lost Love Socialite Sweet Love Recluse. A few minutes before the show begins, the dancers are scattered, stretching and conditioning before the performance. They already are in character – or, better, a combination of personalities representing their true selves and the roles to which they have been assigned. The prerecorded soundtrack is enhanced with Starling on flugelhorn and Clifton on guitar. It sets a mellow introspective tone. Meanwhile, Clifton calls the time to places at the usual intervals before the start of the performance.
The segue into the formal work happens naturally with Williams and Hasegawa acting as emcees. It initially has the feel of a revue or cabaret, albeit a nontraditional one. The dancers switch characters periodically from one fragment to another – one of the most notable is Claudio, dressed in an evening gown, as Gertrudine. They occasionally sing. Claudio plays the flute in one instance. Allen strikes the right tone as the understudy. Williams is a rousing, hip emcee. Border evokes a nuanced eccentric as the free-spirited daughter. Tappan and Hasegawa shift effortlessly in their respective multiple roles.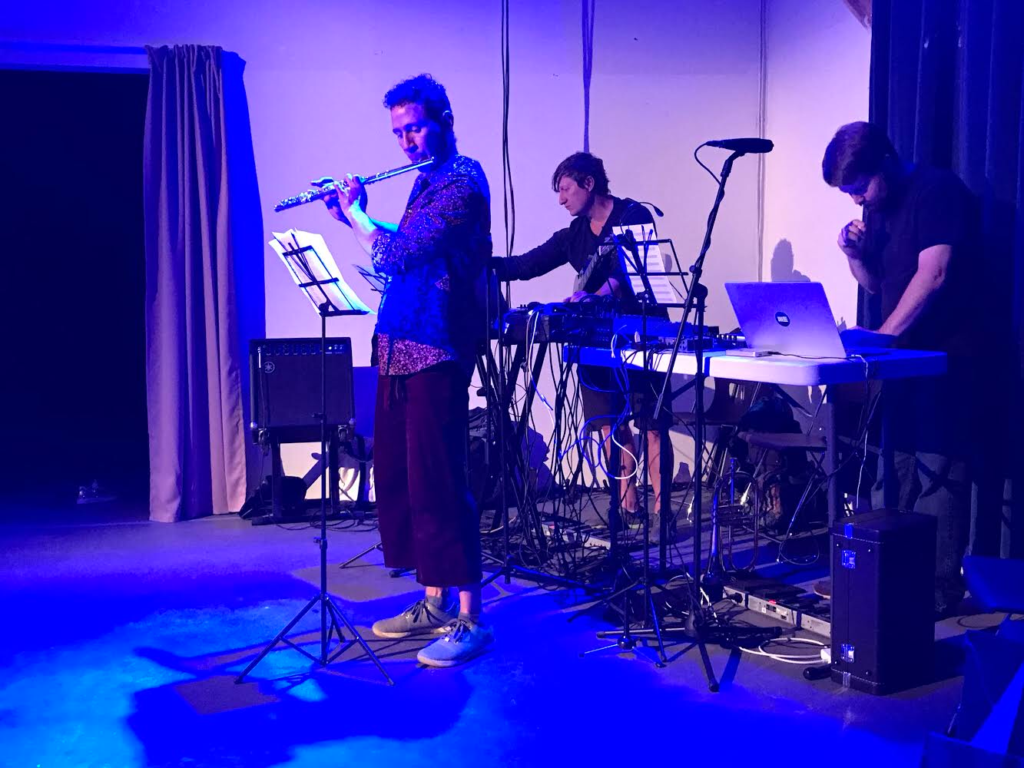 They also break and reconstruct the fourth wall repeatedly, thanks in part to the clever use of Allen as an understudy, who, of course, never can be satisfied or have his fair hearing from the 'role' performers. There is a lot of spoken text in and out of character and very little of it amounts to conventional dialogue. But, that also drives the momentum because when the fourth wall is broken, we glimpse a good deal of what the dancers' personalities might be off stage.
As dance has incorporated more theatrical elements into its compositions, astute choreographers contend effectively with the typical ephemeral nature of the live dance performance and give dancers more space to let their more intimate personality traits inhabit the choreography and action. A good parallel is found, for example, in the legacy of Trisha Brown, who combined painting with performance art, by using her body to create the artworks.
There also have been more recent examples in local premieres of works by Utah and internationally known choreographers who use a specific event, an article from the media, their own personal memories, or passion for an issue of social justice (e.g., 'stand your ground' laws and police brutality, #metoo movement, post-traumatic stress disorder, immigration, etc.). They create works not only defined by their own experiences or responses but also inflected with the dancers' interactions, emotions or personal stories that inspire empathy and strengthen the integrity of the artistic purpose in the work. Thus, the dance composition is open ended to the point where audiences, who often have been intimidated or unsure of what the choreography is supposed to represent, are welcomed to inscribe their own reactions. At the closing performance, audience members felt comfortable enough to react, even laugh, at what seemed to be the most naturally appropriate moments. The result was a worthy response to discovering a dancer's toolbox is more than an intricately developed skill for body movement.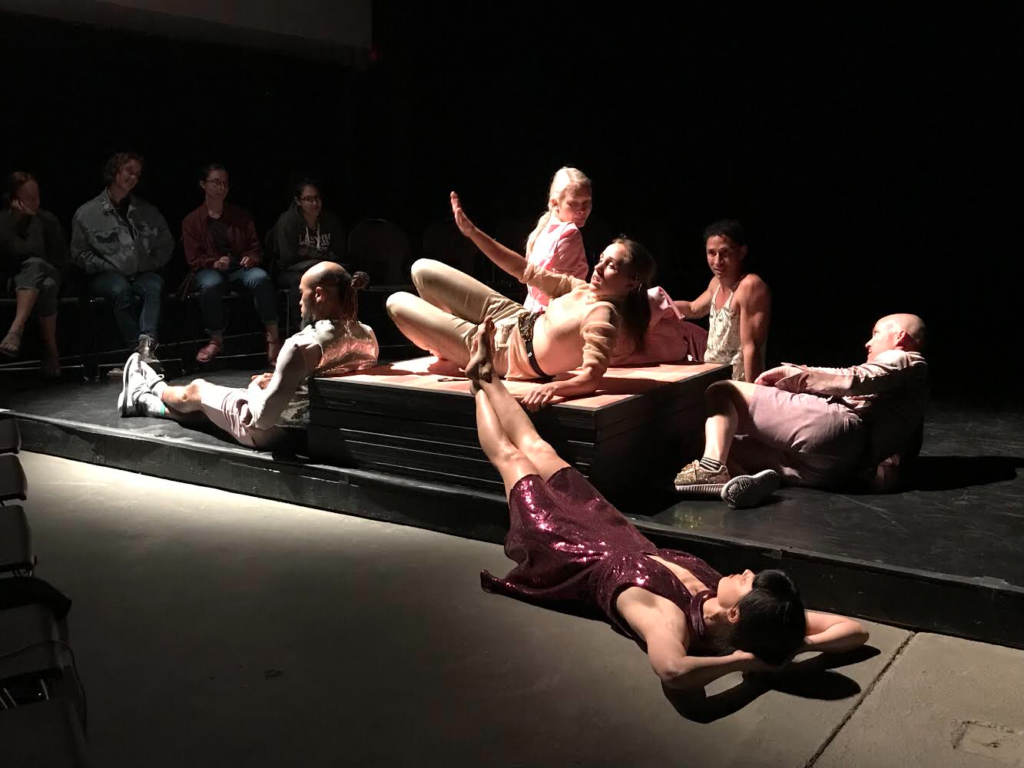 In Lost Love Socialite Sweet Love Recluse, Hummasti and Clifton loosened the boundaries enough as choreographers to let the dancers, in those moments when the fourth wall was down, to articulate their own experiences as socialites and recluses; their own frailties or disappointments. Sometimes it is hilarious. Other moments are dark and grow even darker. And, then others are so surreal as to be outright fantastical. The reward is a work with so many fragments and textures that it would take on a different character with different dancers and different audiences. The emotional spectrum presented is generous enough to accommodate many interpretations.
The original music score enhanced the experience with a versatile palette that mixed elements including a solid house dance track, medium tempo grooves, ambient musical canvas, drone-like sounds and periodically dark, moody minor keys. Starling and Clifton are members of the internationally known Salt Lake Electric Ensemble, which Starling founded.
Hummasti, a Finnish native, has a portfolio of works and professional dance and choreographic experience on three continents and numerous commissions representing the international dance community. She is an associate professor in The University of Utah's modern dance department. Clifton has worked as a director, choreographer, dancer and composer, which has included writing and playing music in punk and jazz bands. Clifton has taught at The University of the Arts, Florida State University, Lehman College, Hollins University, Sarah Lawrence College, University of North Carolina School of the Arts, the American Dance Festival, ADF China, and the Korean Dance Festival.