More apparent every year, the Utah Enlightenment is audacious, experimental and unflinching in its artistic entrepreneurship. In 2018, the pool for considering the most definitive moments of the Utah Enlightenment was as expansive and diverse as ever.
The Utah Review presents the top ten moments for 2018, precisely because of promise and strength among its most innovative independent creators. They are in no particular order.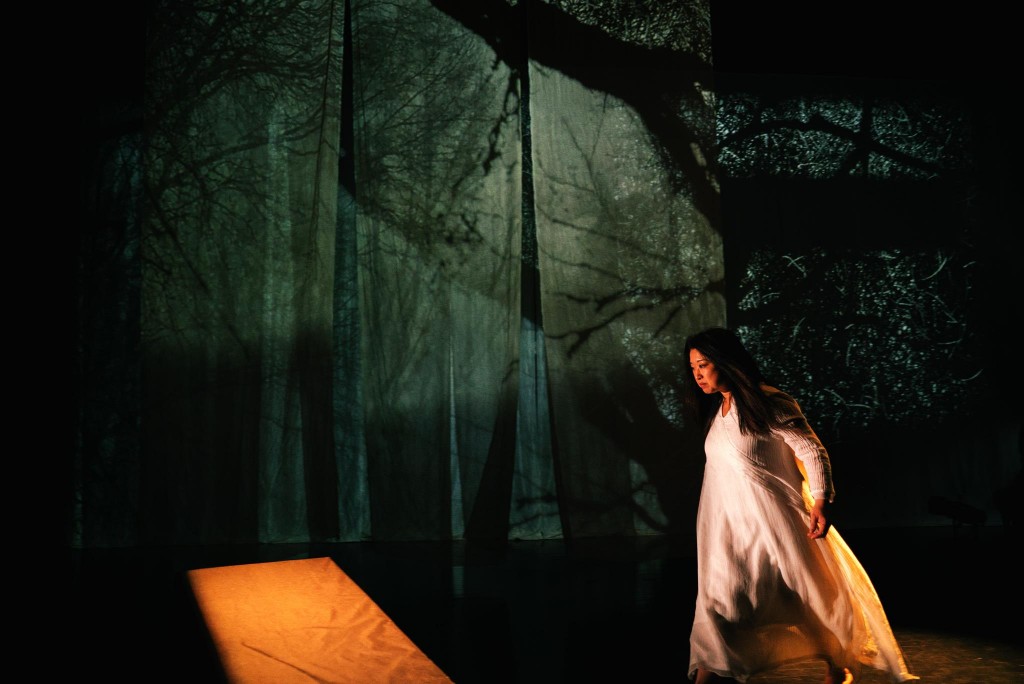 Last season, as part of its 40th anniversary, NOVA Chamber Music Series presented a week of performances featuring the works of American composer Michael Hersch. It was an unparalleled opportunity for Utah audiences to experience the exciting phenomenon of an active composer's development. Among the works featured was Hersch's first chamber opera On The Threshold of Winter.
As The Utah Review noted at the time, "In a performing arts genre that has been obsessed with death even as it has romanticized it to the point of paradoxical pop cultural appropriation, Hersch's opera, a monodrama set for one singer, is an emancipating work. Soprano Ah Young Hong, the definitive performer for the opera, brought forth every bit of poetic impact from the libretto Hersch composed from the final set of poems that Marin Sorescu, a Romanian poet, satirist and playwright, wrote during the last five weeks of his life in 1996." A chamber orchestra of Utah musicians was led by Tito Muñoz, Phoenix Symphony's music director. The week-long Hersch celebration heralded a year filled with premieres, innovative program themes and outstanding performances of complex music that has electrified NOVA Chamber Music Series' artistic brand.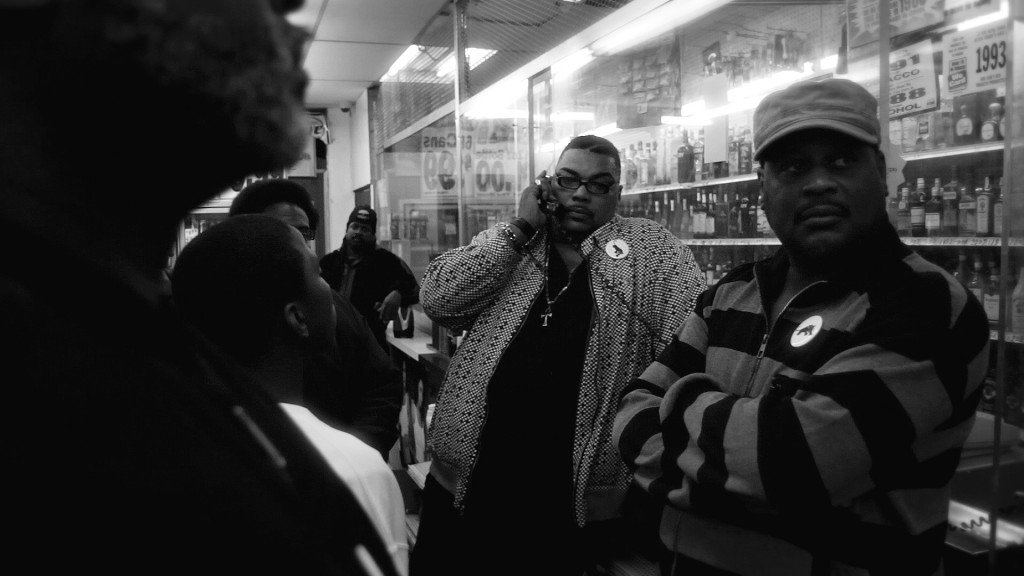 Documentary filmmaking in Utah has attracted many independent artists and one of the state's most formidable directors is Andrew James. In Community Patrol, which received Best Mini Doc honors at this year's Big Sky Documentary Film Festival in Missoula, Montana, James captured a specific urban neighborhood moment in Detroit with gripping elucidation. Malik Shabazz, a Detroit minister and founder of the New Marcus Garvey Movement/Black Panther Nation, and followers confronted a liquor convenience store owner about a known drug house in the neighborhood.
As The Utah Review explained in a review, "Within the 13-minute duration of the film, viewers see a master class of negotiation and persuasion. Shabazz never misses a beat, as he also makes clear that the situation can be resolved without jeopardizing or compromising further the future or life of another young person."
The short film, which has qualified for Academy Award consideration, has received three awards and has been screened at 15 festivals around the country. These include the True/False Film Festival and the Independent Film Festival Boston (IFFBoston), where it received a special jury prize.
As noted previously, Community Patrol also excels as an introductory companion piece to Street Fighting Men, a feature-length documentary highlighting the stories of three men in a Detroit East Jefferson neighborhood. James' passion for filmmaking is matched frame by frame in his dedication to capturing a precise, authentic, well-informed perspective that defies compromise, rationalizing excuses or political convenience. He exemplifies the full strength of storytelling in the documentary form.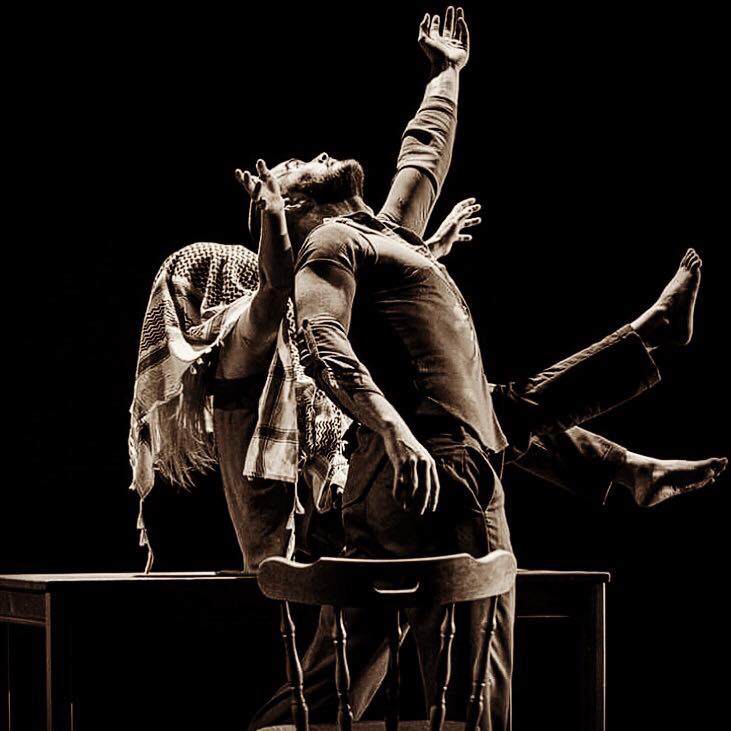 To reiterate, dance in Utah is the empress jewel of the local performing arts. In addition to the pillars of Salt Lake City's dance companies, many independent dance artists have pursued projects that engage audiences to consider the performance in perspectives off the stage. Dan Higgins, a dancer with Repertory Dance Theatre, expanded upon an earlier project premiered at the 2017 Great Salt Lake Fringe Festival to make an evening concert that included a talkback session, which deepened the creative impetus behind the dance composition.
The performance last February of Higgins' In. Memory. Of., An Evening of Storytelling and Dance, an acute, personal representation of the internal and external nature of mental illness and trauma was part of Repertory Dance Theatre's Link Series. Following the performance, a discussion moderated by a local specialist in creative art therapy gave audience members the opportunity to relate their own reaction to the 70-minute work.
As The Utah Review described, "The dancers were invested emotionally and socially in each other, as colleagues and as performers. But, even more remarkable is that there were many moments in the work, which demanded the dancers to be vulnerable — even impotent and confrontational — toward each other. Off the stage they would never contemplate doing so as artists who respect each other deeply. But it was a critical dynamic that Higgins pushed for in rehearsals and the results proved it." The overall effect was one of the best independent artistic enterprise examples put forth in Salt Lake City this year.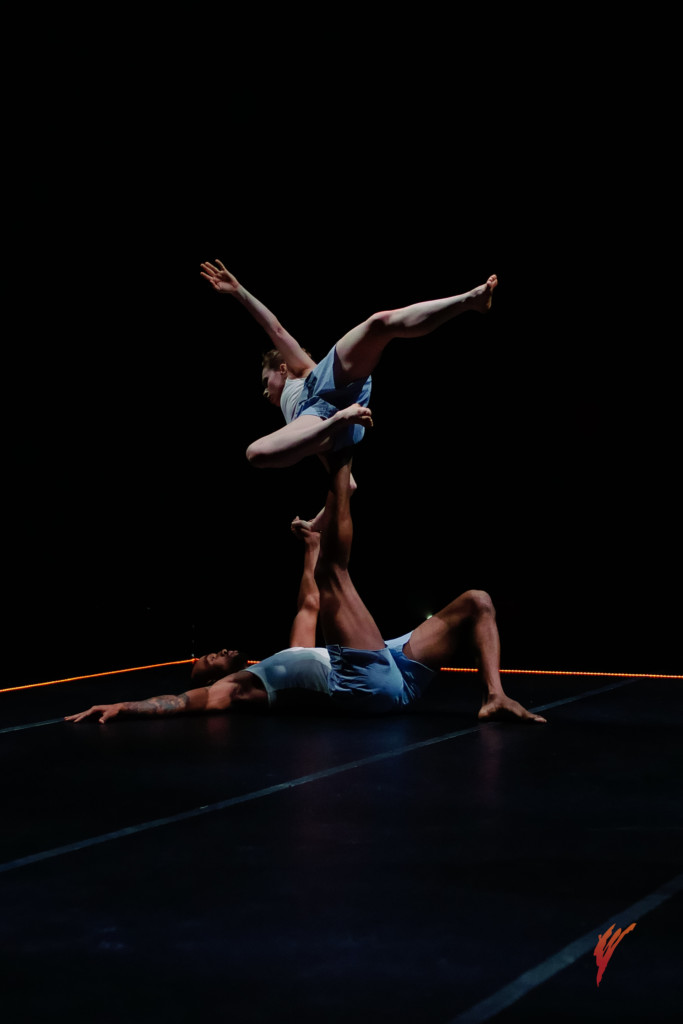 Dance led to other exceptional Utah Enlightenment moments this year. One of the most memorable collaborations came in Daniel Charon's Return, premiered by the Ririe-Woodbury Dance Company and featuring an original score by the Salt Lake Electric Ensemble. Charon's work created a new realm of dance theater by imagining the six dancers aboard a starship on a galactic journey, one of the most conventional elements of science fiction literature.
As The Utah Review noted at the time, "The passionate warmth of dance comes through – the opportunity to soothe the flattening pain of our digital and technological environment with the earnest appeal for loving interaction." Likewise, "The quadraphonic effect of the original music emphasized just how well the dancers had done their homework in serving Charon's themes through their movements and gestures."
Indeed, a banner year for both collaborators: Ririe-Woodbury was one of three American dance companies selected for DanceMotion USA℠'s cultural diplomacy program. The company taught and performed in Mongolia and South Korea. Last winter, The Salt Lake Electric Ensemble recorded and released Philip Glass' Music with Changing Parts on Orange Mountain Music, Glass' recording label – a major endorsement of the ensemble's definitive interpretation of one of contemporary music's most respected composers.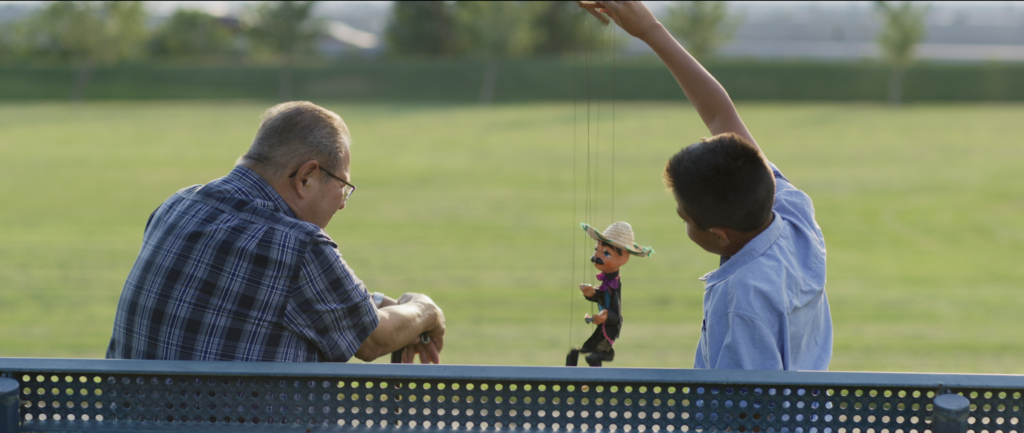 Utah's film culture has spread to all age groups, including the Utah Film Center's Tumbleweeds Kids Film Festival and its curation of the Sundance Kids program at the annual festival. At Spy Hop Productions, teen filmmakers shepherd projects from development to premiere in the annual PitchNic program.
This year, Steven Uribe, a 17-year-old senior at Cypress High School, has demonstrated a potential that any aspiring filmmaker around the country would envy. Uribe has participated twice in PitchNic. The first short film he directed, Dead Air (which included Carson McKinnon and Ryan Leader) was this year's Utah Short Film of the Year in Utah Arts Festival's Fear No Film program. A scenic murder mystery set in the 1970s, it was a sophisticated narrative treatment for the program.
Uribe returned to PitchNic this year to write and direct Miguelito, a witty, charming bilingual narrative about the cultural connections between a teen and his grandfather – the first in PitchNic history. Most noteworthy is how Uribe voices a genuine sense of place in a Utah story that reflects just how much the state's demographics have changed to a diverse, multilingual character.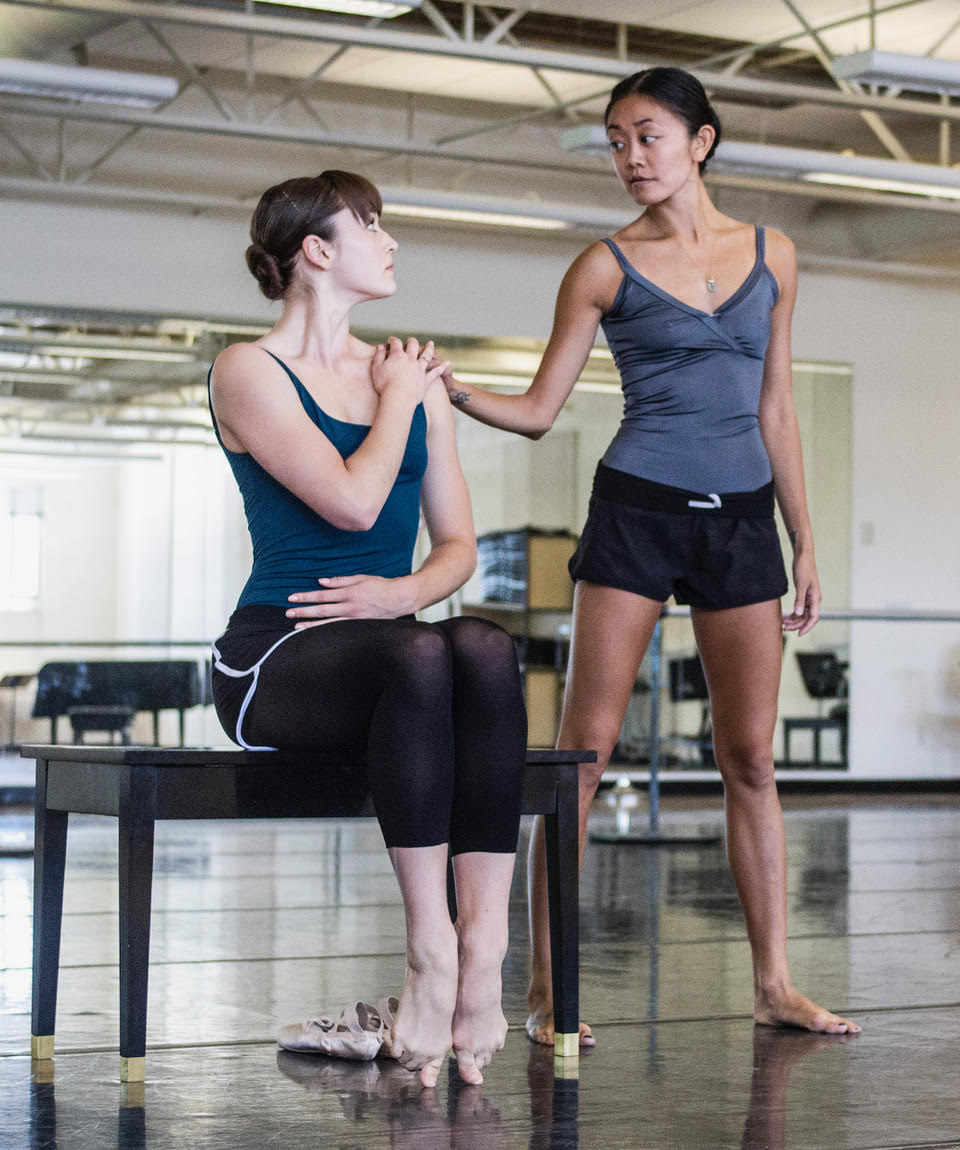 Artists from Ballet West have appeared annually at the Utah Arts Festival, thanks to a dance commission program. The premiere is part of a concert organized by Christopher Ruud and performed by RUUDDANCES, LLC featuring the company performers as well as Ballet West Academy students and dancers of Ballet West's professional training division.
This year's commission was Empatizzare (which translates from Italian to empathize in English) by Peggy Dolkas, who danced for many years with Ballet West before becoming the associate director and principal faculty for Ballet West II. The work was based on the #MeToo movement and women's relationships with each other. Dolkas wanted to stress the healing aspects of empathy for women who have been victims. As described in The Utah Review, "Initially, one dancer's movements evoke fragility and vulnerability while the other moves with a sharper, more athletic character but then she reverses the dynamics for each dancer. They start separated from each other but then as the work proceeds, there is more partnering movement. Thus, the sense of empathy grows organically from an almost imperceptible point at the outset to a fully realized state by the end of the work."
Dolkas captured perfectly the dual objectives of the dance commission program, highlighting not only Ballet West's distinction as one of Salt Lake City's main performing arts institution but also ballet's evolution in form and genre.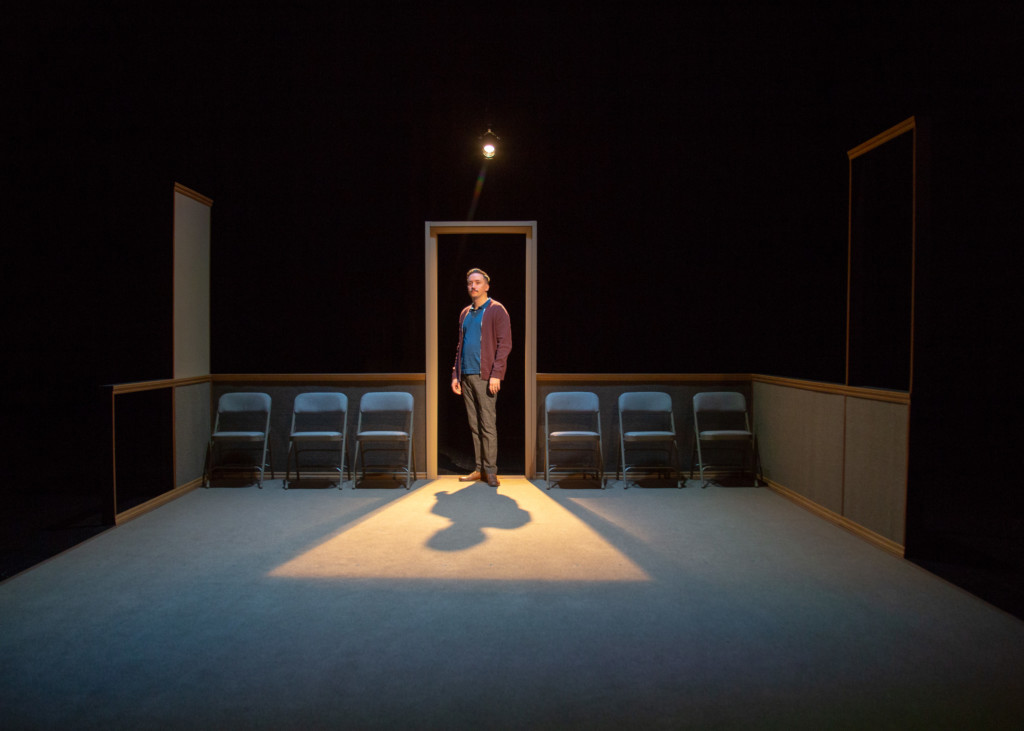 There always is a compelling reason for why Plan-B Theatre appears on every Utah Enlightenment list. The company's capacity for original productions written by playwrights with a strong Utah connection, as The Utah Review has described, "elevate the contemporary experience – with the sum of its tensions, problems, conflicts, disappointments and crises – to an enthralling sensation of healing and empowerment."
In Good Standing, playwright Matthew Greene achieved a singular incisiveness about the church to which he once belonged and to his own lifelong contemplation about self-respect and conscience. Curt (played by Austin Archer) faced the 15 men who will decide if he should be excommunicated from The Church of Jesus Christ of Latter-day Saints because he married a man.
It is an astounding work for numerous reasons. It is a play for one actor. Archer took on 16 roles including the young man being excommunicated along with the members of the Mormon church's high council and stake presidency. And, both Greene's words and Archer's seamless shifts from a specific character tone to another made the work immediately clear and accessible to its audiences. But, Good Standing's greatest achievement is its aesthetic brilliance on raising questions at the heart of the Utah Enlightenment that few seem brave enough to contemplate publicly.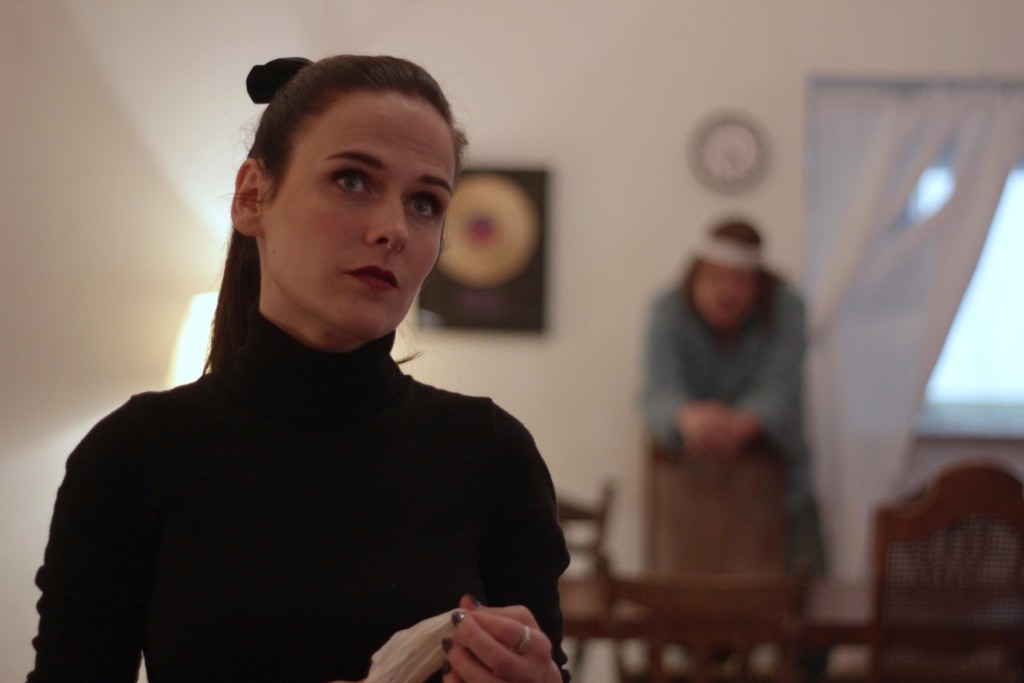 Examples of no-proscenium theater have popped up more frequently and some independent Salt Lake City theatrical companies are making fine work of the approach. Two make the cut for this year's list of Utah Enlightenment top moments. The first is Riot Act Theatre's Mopey Wrecks, an excellent adaptation of Anton Chekhov's Three Sisters by Whit Hertford.
With a large cast for its performing space (11 actors), the production percolated with outstanding interpretations in every role. The work sustained the broad outlines of Chekhov's original but becomes its own set in an upstate American town somewhere along the East Coast with the family coping with the death of its patriarch, a successful musician who wrote, performed and recorded his songs. As The Utah Review summarized, "Indeed, Riot Act's adaptation of Mopey Wrecks can be writ large as the ubiquitous tensions of restricting provincialism trying to prevent liberating cosmopolitanism from taking over. These unreconciled tensions bedevil and transfix us individually and collectively as well as contribute to our shortcomings in communicating productively and respectfully. The ensemble's successful performances underscored the importance of cross-fertilization, as actors from varying creative backgrounds converged to find unity in a specific practice of theater, which refreshes and revitalizes interpretations of classics and adaptations that introduce previously submerged revelations."
As highlighted frequently, Salt Lake City has ample fertile potential as a crucible for new music. An outstanding example is Red Desert, the duo project of clarinetist Katie Porter and composer/percussionist Devin Maxwell, which has been in force for more than 15 years. They established the project in Brooklyn, New York but now use Utah as their center of creative activity. They have commissioned a good number of works that stretch impressively the sonic possibilities of various instruments of the clarinet and its immediate relatives, percussion and electronics.
One of the most imaginative concerts of the year, Red Desert presented more than 80 years of experimental music in a continuous stream that ultimately comprised a one-hour composition. The Utah performance followed two recent appearances in New York City. The concert was presented in the Great Hall gallery of the Utah Museum of Fine Arts – a fitting venue.
As The Utah Review explained, "the order and the selected works were curated carefully. Experimentalism is not haphazard nor is it trivial nor a novel curiosity. Indeed, the Red Desert performance offered an enlightening perspective of how experimentalism shapes and affirms new sounds and techniques in the long game approach of reaching musicians and listeners."
Sackerson has staked out a commanding presence in no-proscenium theater, as it continues to experiment in various ways. Last spring and summer, Sackerson's Hindsight, set and executed in a walking performance through downtown Salt Lake City, attracted a great deal of well-deserved attention.
The company's most impressive achievement this year is its current production of The Distance of the Moon, a unique adaptation of Italo Calvino's short story incorporating new material from Morag Shepherd and choreography by Breanne Saxton, a member of the Ririe-Woodbury Dance Company. As The Utah Review indicated recently, "Sackerson deepens the emotional range while preserving the innocent, if not accurate, amazement with science that inspired the author to write stories for his Cosmicomics collection, published 50 years ago. Many holiday tales trivialize and streamline the meanings of roots in home, romance and true love. In The Distance of the Moon, Sackerson lets the magic sing as clearly as ever but it also gives space to the complex, conflicted emotions all human beings encounter. The anticipation and disappointment of love never take a holiday."
The work's incorporation of narrative-based movement – "complex, athletic, graceful and confident" – "completes the story line's puzzle with impact that does not distract nor disturb the core of Calvino's story."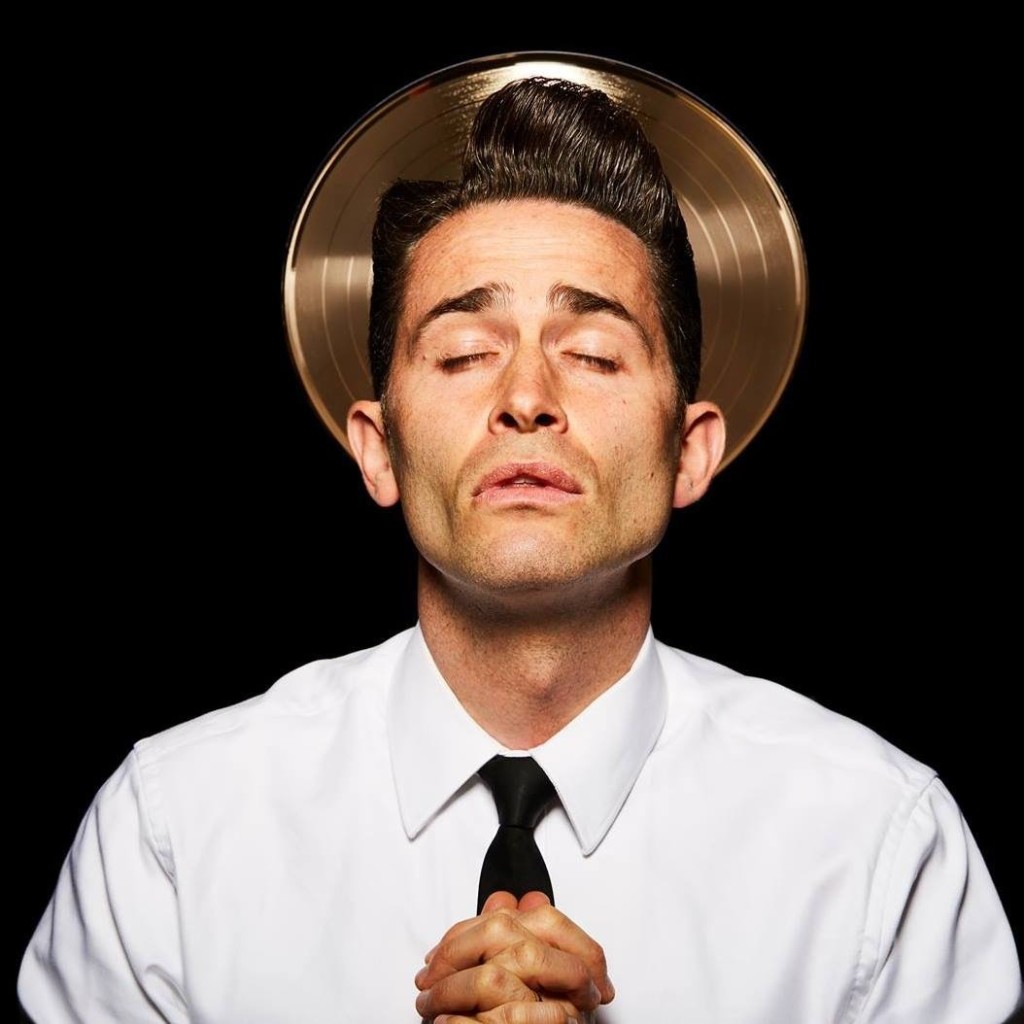 One honorable mention is included this year: This Is The Plays by Ryan Simmons, which was presented at this year's Great Salt Lake Fringe Festival. Simmons blazed a niche that has not been available for quite some time in the local scene: an uproarious take on a quirky tradition familiar to Utahns. He delivered, as The Utah Review summarized, a "superlative one-hour show that subverts the 'family friendly yet challenging' genre of Mormon musicals that especially dominated LDS pop culture for many young people during the 1980s."
Simmons packs a knockout punch as an entertainer. But, to reiterate a point raised in an earlier review, "What makes Simmons' show stand out is research that augments his own performing experiences. These musicals have been a source of cultural pride, as indicated in research by Mormon scholars. But, Simmons leads to a far different interpretation by using direct references from the shows. The props include an old-style vinyl record player and stacks of classic recordings from the shows."