Jon Morgan is among the 59 Utah artists of the 175 being featured in this year's Artist Marketplace at the Utah Arts Festival. A largely self-taught sculptor who is based in Ogden, his essential mantra in his creative process is that "art should be beautiful, it should be interesting, but it should have a higher purpose. It should offer a call to action. That call should inspire and encourage us to be better than we are. A reminder of our incredible potential for greatness." Morgan's bronze sculptures follow the process known as "Lost Wax," a method that is at least 6,000 years old, in which the metal sculpture is cast from an artist's original sculpture. This method is useful in conveying the emotions which might be evoked through the intricate details of the piece and the story it is intended to represent.
Morgan graciously agreed to answer several questions via email from The Utah Review.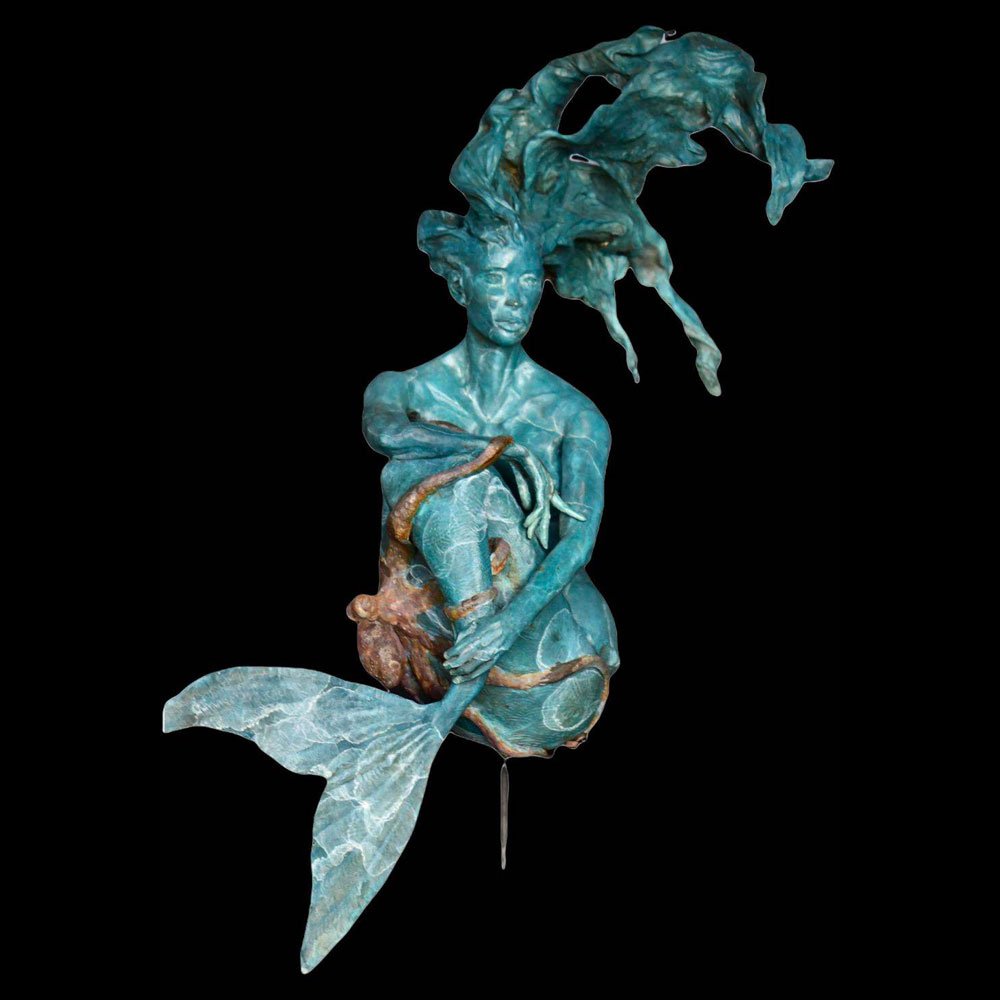 TUR: How have you used art media forms in helping to create an holistic body of artistic work that searches for a more complete expression of your own innermost and most powerful states of emotion, inspiration, contemplation, and self-identity?
JM: I don't look at my art as a personal expression of who I am or as a conduit to express myself. Instead I do my art as an opportunity to solve a problem. It's obvious that the world we live in is becoming more and more divided. That technology is affecting our ability to communicate one on one, and that as a result violence and hate are more prevalent than ever. My art is an attempt to use my unique talent to admire the good in mankind, to seek out those attributes that are noble and noteworthy, and to create artwork that celebrates the good and challenges the way we think. My artwork is the result of ideas and stories that demand more awareness. By creating a physical representation of ideas and emotions, I challenge the viewer to see more than just something beautiful. My goal is to create a lasting connection that can inspire us to do more, to be better, and to lift those around us to do the same.
TUR: What is your training as an artist? Who do you consider your most significant influences and inspirations? Do these influences shift as you progress both in your work and life?
JM: I don't specifically have formal training in sculpture. I've taken classes from teachers with the gift of teaching such as Vala Ola and Phillipe Faraut. I'm amazed by the works of Eudald de Juana and Christophe Charbonelle. They interest me because of the style of sculpture they do. I consider their sculpture to be a mix of realism and fantasy. The reason why I'm drawn to it is because sculpture provides an opportunity to create something very natural that we are all familiar with, yet add some aspect that is completely foreign as if it existed in nature all along. Lately I've been trying to push the boundaries of what is believable. It's incredibly challenging, but lends itself well to the story telling aspect of my work.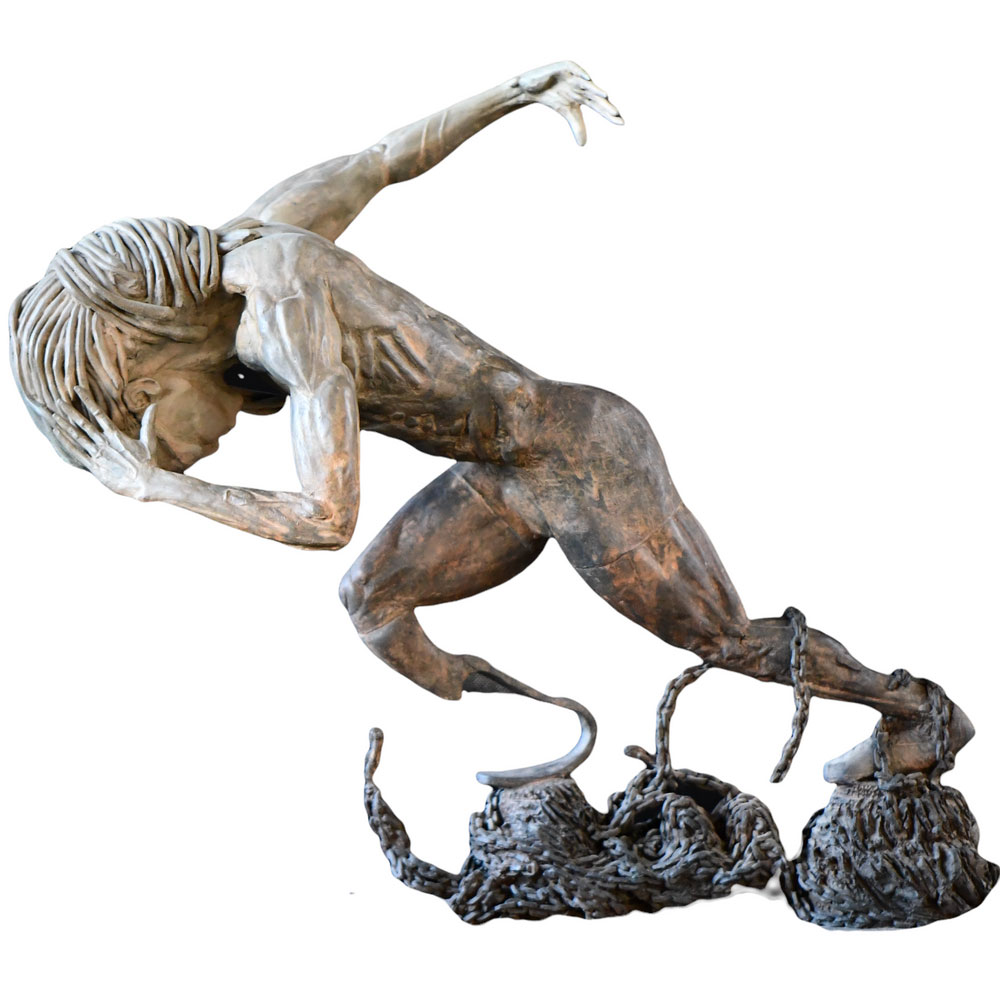 TUR: Do you work full-time exclusively as an artist? Or, how do you augment your work as an artist?
JM: Currently I'm a part-time artist. That said, my mind is always thinking about art and my eyes are always observing natural phenomena that peak my curiosity. Only recently have I made a push to get my art on a bigger stage. My hope is that these opportunities lead to a greater demand to create more art and spend more time doing it.
TUR: Do you find it easy or difficult to start new work? And, typically, how do you prepare yourself to handle both the creative and physical demands of creating your art?
JM: I'm humored by the question of whether or not it is easy to start a new work. I have a constant flow of ideas. I have a document in my phone of all of the ideas that come to me. It is getting longer than I think I could complete in a lifetime. I feel like there is no end to the possibilities. The only difficulty is figuring out which one to work on next. Usually my best work is simply an idea. One that has no frame of reference. No pictures to go off. Just emotion that drives the passion. Often the work is developed during the process. The work is challenging. Oftentimes when especially in the zone I become so absorbed in the work that nothing else matters. I don't eat or drink; time becomes irrelevant and nothing else matters. Those are the best times. The counter to that are the times where I know I have a strong idea, but the clay doesn't seem to want to cooperate. The energy is spent but the outcome doesn't fit the message. This can be incredibly frustrating, but I've learned that patience and persistence will lead to a favorable result. I want my work to be current and relatable. The best ideas come from reading and talking to as many people as possible.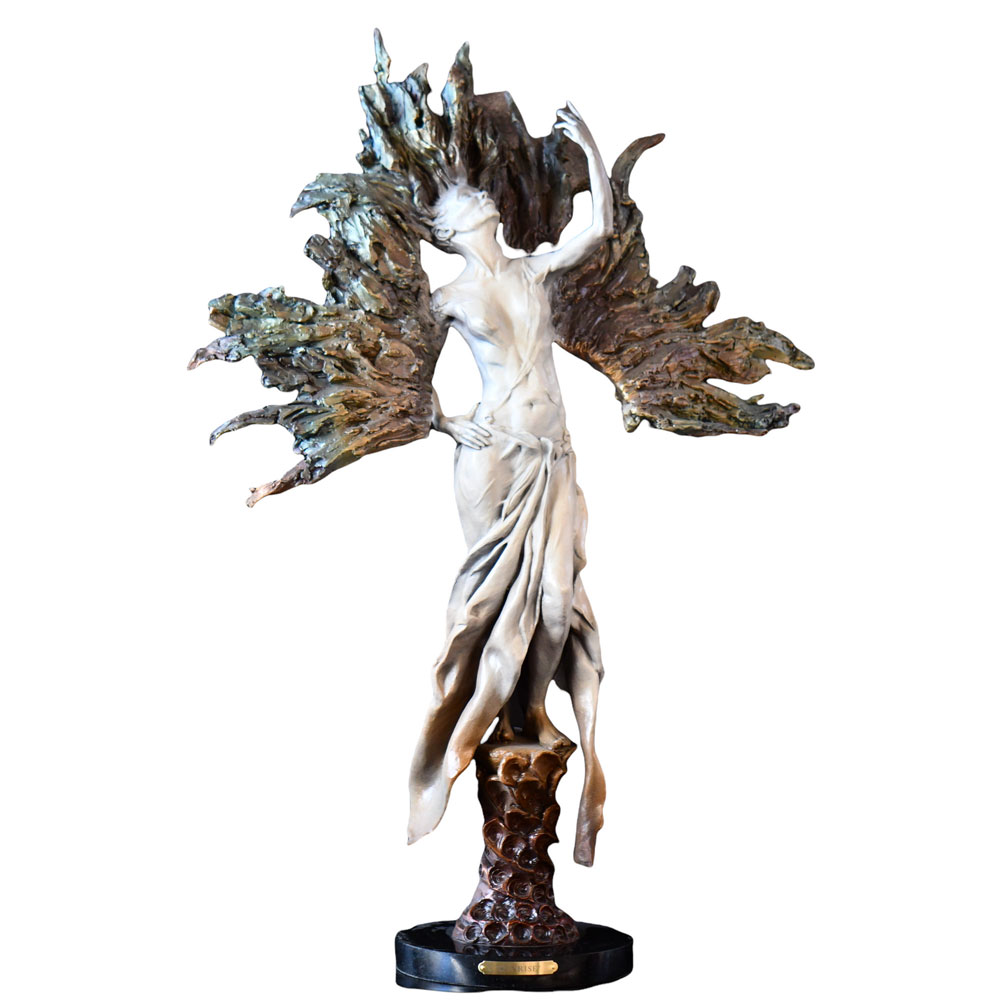 TUR: With regard to participating in the Utah Arts Festival, please share your feelings about being a part of this enterprise? Have you been in other festivals and do you plan to explore other festival venues?
JM: I'm ecstatic over being a part of this year's arts festival. I've attended the festival multiple times, admiring the work of other sculptors and dreaming of a day that I could be on that stage. This will be the first real festival I've ever participated in. I am also participating in the Pearl Street arts festival and the Sun Valley arts festival.