There is a special brand of musical royalty in Memphis. City residents still remember Stax Records stars such as Isaac Hayes, who would tool around Memphis in a gold Cadillac. Others remember sitting in the congregation when Al Green preached at the Gospel Tabernacle Church on the city's south side. But, in a music ecosystem that thrives on live and session gigs, even the greatest musical icons do not let egos or pretentiousness interfere with the earnest ambitions of younger generations or outsiders who relocate to the North Mississippi region to discover the magic behind the Memphis Sound.
When Tony Holiday moved from Salt Lake City to Memphis six years ago, he was thrilled to connect with and learn from the legends, as he continues to pursue how with his music he can carry forward the city's extraordinary musical legacy.
"I grew up with bluegrass music and my grandparents loved listening to old classic country songs," Holiday says in an interview with The Utah Review. By the time he was 13, he was taking in the music of soul blues giants such as B.B. King, Stevie Ray Vaughan, Bobby Rush, Rufus Thomas and Doc Watson. Years later, he was at the historical epicenter of the music legacy and would record porch sessions much like Alan Lomax did with his recordings as an ethnomusicologist.
Holiday and his band The Soul Service will be returning to Salt Lake City to perform on the opening evening of the Utah Arts Festival (June 23, 10 p.m., Festival Stage).
Just two month ago, Holiday released his second solo album, Motel Mississippi, which signifies just how much the musician has cultivated his juke joint sound to be just like the Memphis sound. As an American Highways review by John Apice notes, "There's a Robert Johnson primitive Texas hotel feel to the recording. Maybe it was intended. Holiday managed to have Jim Dickinson's Zebra Ranch studios capture a rawness that infuses each tune with gutsiness & though there are times the recording projects a muddiness it only makes it sound more genuine. The harmonica, organ & bass really benefit from this peculiar attractive bearing."
In his teens, Holiday had learned to play the electric guitar and the banjo but he also was captivated by the poetic gifts of Jim Morrison and the Beatles. This nourished his skills and bolstered his self confidence about writing songs and telling stories in their lyrics.
In Salt Lake City, thanks to the efforts of individuals such as DJ 'Bad' Brad Wheeler, who also was a blues harpist, Holiday could see many blues legends in the city, including Pat's BBQ. Finding his own performing groove, Holiday knew that the time was ripe to take advantage and be right in the middle of mothers soul blues pulse of the city that originated the sound.
"It was as much an educational move as anything else," Holiday explains, adding that "I left my ego behind so I could become a student." He also was sensitive to the formative roots of the musical history which had attracted him so powerfully. He had grown up in relative comfortable circumstances but he also understood how the experiences of poverty and suppression of civil rights had fortified the creative punch and genius of the real blues musicians in Memphis. "I was learning about my voice in new ways, night and day," he adds.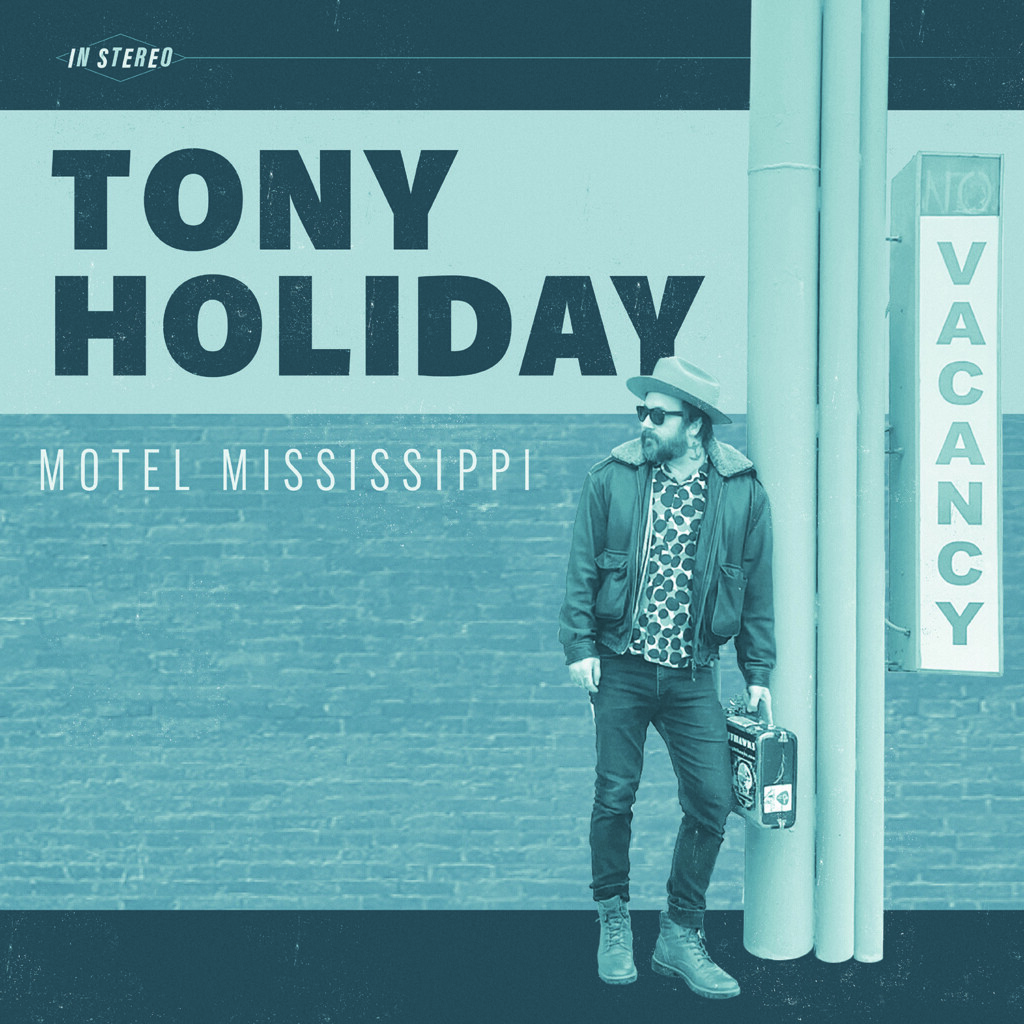 Among his most important mentors have been Victor Wainwright and John Németh. "John was a big help," he says, adding that he took Holiday to a benefit for city residents just one month after he moved to Memphis. He would later meet award-winning blues singer Shemekia Copeland as well as Watermelon Slim. At Wild Bill's Juke Joint in Memphis, Holiday was impressed by how the musicians always held the crowd in the palms of their hands.
With Holiday's own porch sessions, he would sit next to his musical heroes, including Charlie Musselwhite. There is no question how valuable these recordings will be for archives in documenting the history of these legendary musicians. He has captured nearly three dozen and at least one already has passed away since the recording.
Holiday says that he originally did not intend to play on these recordings because he didn't want to appear as he was exploiting the opportunity. But, it was Musselwhite's wife who encouraged him to join in, so Holiday played harmonica on the sessions. In fact, Holiday was almost 30 when he picked up the harmonica.
For more information and tickets, download the Utah Arts Festival app for free, available to Android and iOS users. There also are links to the UAF's standard website.