Fifteen awards were announced today in the Fear No Film portion of the Utah Arts Festival, including a Grand Jury Prize, Utah Short Film of The Year, Fear No Filmmaker Award, three honorable mentions and the best short film in each of the seven 'boundaries' categories around which the film festival was organized as well as two awards in the kids' film category.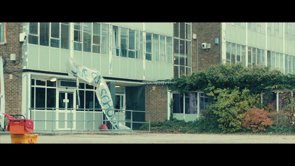 The Grand Jury Prize for Best of Show went to 'TAG,' by Aneil Karia, a short directed and written by Katherine Chandler, which turns a playground game into a game of individual will and determination.
Winning the Utah Short Film of The Year prize is 'Transmormon,' by the OHO Media group of Torben Bernhard, Marissa Lila and Travis Low, which arose through the VideoWest initiative of KUER. This is the trio's second consecutive win, with 'Boomtown' taking the prize last year. The 15-minute film tells the story of Eri Hayward, a Utah woman in her twenties, just days before she traveled to Thailand for her sexual reassignment surgery. It is the pure demonstration of unconditional, affirmative love and the aspiration for spiritual acceptance within the Mormon faith from Eri's parents and loved ones that envelops and deepens the film's takeaway themes.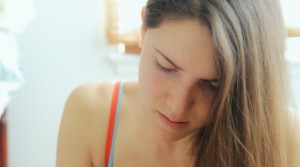 The Fear No Filmmaker Award went to Turkish film director Oguzhan Kaya for 'A Perfect Day.' This was the U.S. debut for the film, which deals in part with the topic of urban ecology and organic agriculture, and is a gem of an experimental short cinematic statement, inspired in part by his own observations of working people in Istanbul.
"I'm thrilled that Fear No Film has grown to receive so many outstanding submissions from around the globe, and also from the bold, diverse filmmaking community right here in Utah," says Topher Horman, Fear No Film's director. "This was a great festival showing a wide range of artistry, and Utah Arts Festival audiences were ready to appreciate the boundaries we explored through these filmmakers' works. 2014 was a banner year for Fear No Film, and I'm excited about the mark that the Utah Arts Festival film program is making in one of the most film-savvy states in the country."
Three international short films, with strong festival portfolios already developed, also earned Grand Jury Honorable Mentions. 'The Russian's Machine,' directed by Spain's Octavio Guerra which tells his story of using his new video camera to capture images that will tie him back to his childhood and is then transformed when he discovers his father's old super-8 footage. 'Virtuoso Virtual,' by Germany's Thomas Stellmach who won the 1997 Academy Award for Best Animated Short for ''Quest,' incorporates orchestral and operatic music to give life to strokes of ink being applied in abstract ink drawings. From Spain, Martín Rosete's 'Voice Over,' a metaphorical treatment of personal fears that includes a stunning underwater scene, is one of the most widely acclaimed selections of the international film festival circuit.
Fear No Film, held in the City Library auditorium, had full houses for many of its screenings, Horman says. Also, the two screenings of film shorts exclusively for kids in the Art Yard proved to be a rousing success. Fear No Film is the festival's fourth largest program.
Now in its twelveth year, Fear No Film, which featured 65 shorts, has come into its own as an international event, attracting a record of nearly 500 submissions from around the world. This year's lineup comprised 12 films from Utah, 16 from other states in the country and 37 from outside of the United States. A festival jury of filmmaking and media industry peers along with audience members selected the festival winners.
Audience award winners included the following:
Your Boundaries: Explore ways of seeing limits. — 'Passages,' Neysan Sobhani, China.
The Way You See Others: Envision how you see people around you. — 'Almost Magic,' Mickey Randle and Matt Merrill, Utah (Spy Hop Productions).
Relationships: Examine the confining roles we often play within our relationships. — 'Four Frames,' James Honeycutt, France.
Societal Boundaries: Identify the boundaries of who we are as a nation. — 'Drops of Smoke,' Ane Siderman, Brazil.
Artistic Boundaries: Discover how film makers can push and stretch boundaries. — 'Virtuous Virtual,' Thomas Stellmach, Germany.
Global Boundaries: Investigate how universal truths are constantly shifting, yet somehow managing to stay the same. — 'The Jigsaw,' Basil and Rashad Al-Safar, Portugal.
Historical Boundaries: Explore the limits that we all share as humans, from "traditions" that we can't quite shake, to hypothetical next steps, as a species. — 'Your Cocoon and You,' Dallin Cerva, Utah.
Fear No Film KIDS! Award:
3 and up: "Eideann,' Alvaro Granados, Spain.
8 and up: 'Black Rock Creek,' Malone Lumarda, California.