For this year's Utah Arts Festival, The Intermountain Acoustic Music Association (IAMA) is bringing a large contingent of folk, bluegrass, Irish, Celtic and acoustic musicians along with a nationally juried songwriting competition and a two-day songwriter's academy open to musicians from beginning to advanced.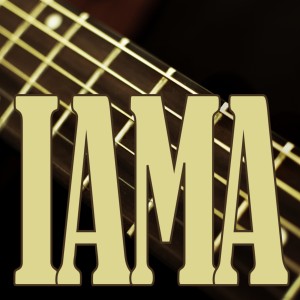 Many of the events will culminate on IAMA Day, scheduled for June 28, which is expected to bring hundreds of members of the locally based organization, which originated in the 1980s as a bluegrass group but has now grown to a multidisciplinary musical platform that is gaining recognition in the acoustic, folk and music centers across the country.
In addition to a day full of performances on festival stages including Rob Harmon of Heber City, Utah, last year's winner of IAMA's Susanne Millsaps Performing Songwriter Showcase competition, the evening will close with performances by folk music superstar John McCutcheon and the nationally acclaimed Mountain Heart band. Duncan Phillips, son of legendary folk musician and songwriter Utah Phillips, also will be on hand to introduce the evening's headline performances. (NOTE: See accompanying sidebar feature on songwriting academy and songwriter showcase competition, as well as McCutcheon feature interview. Watch next week for preview of Mountain Heart.)
While in previous years, IAMA has held a summer festival on the downtown Gallivan Center grounds, the new collaboration between IAMA and the Utah Arts Festival presents fresh opportunities to show just how interest in acoustic music and various musical niches and genres has grown in the area, according to Todd Schultz of IAMA. "We've seen winners in our state competitions for various acoustic instruments, including some from fingerstyle and flatpick guitar, fiddle, mandolin and banjo go on to compete with standouts in national competitions held annually in Winfield, Kansas," Schultz explains. Many Utah-based musicians who have been part of IAMA are cultivating national reputations, such as folk singer-songwriter Jen Hajj, who now lives in California, and Katie Ainge, whose 2013 song "Fond of You" made the top five in Songwriter Universe's Best Song of the Month contest and was ranked in the top 25 of FMBQ's adult contemporary radio play chart.
The two-day songwriter academy will be held for the first time in the City Library on the festival campus. Joining anchor instructor Kate MacLeod will be McCutcheon. A vocalist, fiddler and guitar player, working regularly with other artists, MacLeod's fiddle playing is derived from the study of many traditional folk styles in addition to classical training from where she has developed a unique expression with the instrument. Her latest solo recording was produced by Grammy-winning musician Tim O'Brien from which the song "Something Left You Living" was featured on NPR's syndicated song showcase "What's in a Song."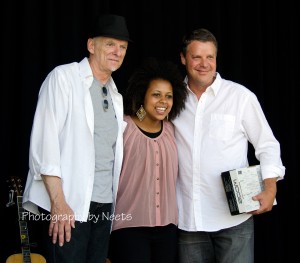 While the academy is a great venue for budding and advanced songwriters to continue honing their art, the Millsaps Songwriter Showcase competition will have its finalist rounds featuring 10 songwriters conducted during the festival on June 28 with afternoon performances on the Big Mouth Stage (starting at noon). The winning contestant will open later that day (at 8:30 p.m.) for McCutcheon's Festival Stage concert.
Performers represent a broad spectrum of age groups and musical styles. Opening the day's festivities at noon on the Park Stage with a 30-minute set will be Flint & Steel, a group of 13-year-old musicians, organized by Ted Shupe, playing a variety of country/bluegrass, Celtic, pop, rock and jazz inflected in bluegrass style. Following at 2 p.m. on the Leo Café Stage will be Sweetwater Crossing, another ensemble organized by IAMA member Ted Shupe featuring musicians between the ages of 13 and 16 who play in the style of 'Flint & Steel."
Other afternoon performances on the Leo Café Stafe include the Doug Wintch & Anke Summerhill Trio (3–3:45 p.m.), who perform original songs, accompanied by Jamie Dalton on drums, and Wayward Milly (4:15-5 p.m.), a female quartet specializing in three-part harmonies with folk, classic rock, traditional Celtic and bluegrass.
Evening performances on the Garden Stage include Harmon (6-6:30 p.m.) and Vince & Mindi (7:15-7:45 p.m.), an Idaho duo featuring Vincent Crofts on fiddle, guitar and mandolin and vocalist/bassist Mindi Palmer. At the Leo Café Stage, the Red Desert Ramblers (7:15-8 p.m.) will perform bluegrass, classic-country and swing in an ensemble featuring hammered dulcimer, guitar, mandolin, upright bass, and 5-string banjo with three-part harmonies.
IAMA's yearlong schedule includes state competitions in various acoustic musical instrumental styles, a local concert series which runs on the first Friday of every month from September to May, now in its 13th year, and 'open mics" which regularly bring some serious "sleeper" talent, Schulz explains. Another prominent component is dedicated to connecting younger students with folk and bluegrass music, through activities and programs both at the middle and high school levels.