Somehow managing always to remain calm, cool, good-humored and eternally organized, the staff and coordinators for the 39th Utah Arts Festival could run clinics for organizations on how to conduct effective, concise, fast-paced meetings where every participant can walk away at the end feeling something notable has been accomplished.
In April, two months before the scheduled opening of the 39th Utah Arts Festival (UAF), the various coordinators convened to give brief yet detailed progress reports on preparations for the four-day event which opens June 25. The meeting started at 6:09 p.m. and was over 47 minutes later. Whatever issues or concerns had yet to be resolved either were answered immediately or individuals among the 45 festival coordinators knew clearly how to go about handling them.
"We're in a great, stable position and everybody is on the same track," says Lisa Sewell, UAF's executive director who is leading her ninth festival and who has worked for the organization for 20 years. "In fact, we've already laid most of the ground work for next year's festival (which will be the 40th anniversary) and we're well into planning for 2017." For Sewell and her staff, the coordinators, technical crews, volunteers and others involved with hospitality and logistics for the festival are family just as they are the cultural ambassadors for UAF.
It is easy to understand how effectively UAF organizers drive home the 'Art Lives Here' theme uniformly across the many artistic and cultural disciplines represented. Sewell places near-total trust and faith in programming coordinators as well as those tasked with ensuring the festival's infrastructure operates smoothly. To wit: a miniature multidisciplinary city of the arts and culture begins to take shape in downtown Salt Lake City six days before opening the gates to more than 85,000 visitors who will visit Library Square during the event's four days. That includes six performing stages, along with program slates in literary arts, visual arts, kids, dance, musical commissions, street theater, do-it-yourself arts, urban arts, film, top national and world musicians, local music and culinary arts.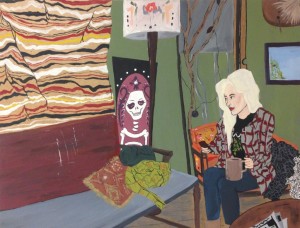 "I tell the coordinators every year that they are free to try out new ideas and make their venues strong enough to stand on their own, if they were to be an individual festival," Sewell adds.
There will be countless signs of the UAF's 'Art Lives Here' theme this year. The Literary Arts venue, which was added in 1995, will be the largest ever in the festival's history, elaborating upon all forms of literary expression extending well beyond the traditional genres of fiction, nonfiction and poetry. The Big Mouth Stage has been moved adjacent to The Leonardo science and technology museum, a change that will accommodate the larger crowds who support various literary arts events, including the slam poetry competitions and performances by writers of national reputation. This year's performances will include the Salt Lake-based The Bee: True Stories from The Hive, with 10 local storytellers in a format that echoes the popular public broadcasting program The Moth Radio Hour.
Recently established partnerships, reflecting their success in their inaugural years, continue to expand. The Intermountain Acoustic Music Association once again will present a two-day songwriter's academy and the Susanne Millsaps Songwriter Showcase Competition with 10 finalists from around the country. The Bboy Federation is once again bringing its energetic competition featuring young dancers who defy gravity and the laws of physics in every imaginable way. An expanded series of do-it-yourself workshops in the spirit of the maker's movement will be sponsored by Make Salt Lake (formerly EnjiGo), which will capitalize upon taking seemingly inconsequential spare parts and materials and leveraging technology to create customizable products and art.
Jazz Arts of the Mountain West is one of the festival's newest partners, sponsoring performances on the Amphitheater Stage; conducting workshops at the University of Utah for musicians, teachers and students of jazz, and performing with Lena Prima, the daughter of famed entertainer, Louis Prima. With the annual jazz commission which will be premiered during the festival, UAF will have its largest program of jazz music ever.
Interactive art-making is heavily represented in every major festival venue, with more than 70 do-it-yourself and interactive workshops.
The distance between spectator and artist is narrowing progressively, as evidenced in the appearance and the installation piece which will be presented by Kurt Wenner, who invented 3-dimensional pavement art three decades ago. Wenner will bring an incredible large-scale art piece unique to Utah, highlighting Greek mythology and the state's Native American roots and heritage (see The Utah Review for a forthcoming profile about the artist).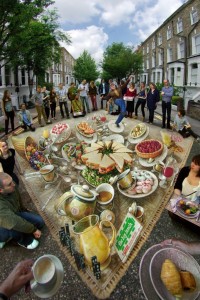 Wenner's work, which will be located in front of the City County Building on Washington Square, will draw great interest. Previously, he created a sprawling farm scene to highlight Greenpeace's campaign against genetically engineered foods in the European Union. Two years ago, he illustrated a 3-D chalk composition of the Colorado River in Chicago's Union Station. For the Grand Canyon National Geographic Visitor Center, he created a jaw-dropping 3-D installation of the famous natural wonder that allowed visitors to experience the illusion by standing on the edge and absorbing the depth of the art piece.
The evening before the festival's opening, Wenner will hold a lecture in the City Library auditorium, explaining and demonstrating how he created his own artistic journey – incorporating ideas behind classical drawing, proportion, and perspective, applying them and transforming a traditionally simple art form of Italian pavement drawing into a global art movement known as interactive 3-D art.
Art and creative expression worthy not only of national but international distinction is evident at all turns this year. "In the 20 years I have been involved with the festival, I have seen the caliber of quality increase dramatically, especially in the last five to seven years," Sewell adds.
Juried criteria and the selection process have grown more rigorous each year. This year's Artist Marketplace will feature 169 artists, 47 of whom are from Utah and the remaining 122 representing many states and a few from abroad. Fifty-nine artists – 35 percent of those participating – are making their first appearance in the Utah Arts Festival. Slightly more than one out of every four artists who applied were accepted this year from the pool of 615 applicants.
In addition to nationally known headlining musical acts, the 75 local bands and performers were selected from hundreds of applications.
With a slate selected from nearly 500 submissions, Fear No Film, in its 13th year, has a fully-formed cosmopolitan character in its offering. Of the 55 short films featured, which includes seven that will be in the competitive screening for Utah Short Film of the Year, 31 come from other countries, including four from Iran. Seven films come from the Middle East. Only 9 of the 48 films to be screened in Fear No Film's nine regular programs come from Utah. Many of the films have proven to be successful on the international film festival circuit and have garnered many top awards.
It also is only appropriate that the festival follows the lead of Utah's demographics, which show the state has the youngest population of any in the country. The Gallery at Library Square, on the fourth floor of the City Library, will feature The Utah High School Fine Arts Traveling Exhibition, which is coordinated by the Springville Museum of Art.
In addition, both venues dedicated to artistic and cultural activities for youth – Urban Arts and the Art Yard – will have the largest breadth and depth of programming in their history. For the fifth year, Mason Fetzer's 100 Artists/1 Image community mural project is incorporating some major changes. Previously, the completed mural was a temporary installation piece but this year's 20-foot mural will be housed in the atrium of the new Volunteers of America Homeless Resource Center, which is expected to open in January. Youth from the center will add their own piece to the work of 100 artists.
Mentors and students from Spy Hop Productions will feature Beat Bots, incorporating MaKey MaKey technology, which will give users the opportunity to control movements and trigger sounds, rhythms and melodies that will result in new songs. For younger children, the Art Yard is showcasing an Egyptian theme that includes several larger-scale art installation pieces and various activities by the Natural History Museum of Utah, Utah Museum of Contemporary Art, Utah Museum of Fine Art and Red Butte Garden.
The four-day festival will likely bring in approximately 65 percent of the revenue the organization needs for its annual budget of a little more than $2 million, UAF's most prominent yearly undertaking. One of the most vital funding resources has come from the sales tax revenue earmarked for Salt Lake County's Zoo, Arts, and Parks (ZAP) program, which was just renewed by voters last fall by an overwhelming majority. It has made it possible for children 12 and under to have free admission to the four-day Utah Arts Festival.
Dunsmore says UAF's fiscal prudence is critical to the festival's capabilities for raising the bar steadily each year when it comes to innovative programming and fresh perspectives in the arts and cultural activities. Just as important, she adds, is the commitment to making the festival as affordable and accessible to everyone in the community. The per-capita cost for producing the festival is $22, up more than 40 percent in just a few years, but once again, UAF will maintain its current ticket prices for the third year in a row (adult admission is $12, except for opening day when it is $10).
And, 60 percent of festival visitors take advantage of the various discounts on ticket prices (which includes $8 in purchases ahead of the festival and discounts for seniors and lunchtime specials) and packages (a four-day pass is $30) that are made available.
Indeed, the combination of free admission for children under 12 and the opportunities to make the festival accessible at affordable prices manageable within tight household budgets has positioned the UAF to capitalize upon the importance of giving children the chance to connect with the arts. The strategy echoes data from an extensive National Endowment for the Arts study that was published earlier this year. Adults who attended performing arts or visited museums as children are three to four times as likely to see shows or visit museums as adults. In fact, of all the identifying and demographic factors asked about in the survey, exposure to the arts during childhood is a better predictor of adult arts participation than education, gender, age or income.
As for corporate sponsorships, Dunsmore says that, as customary, the fit between sponsor and festival takes many creative forms. American Express returns to supplement the large corps of volunteers needed with its employees. The festival typically requires 900 to 1,000 core volunteers and usually a total of between 1,500 and 1,600 volunteers willing to work two shifts during the festival.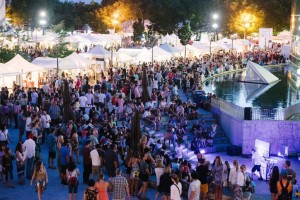 Making transportation logistics as easy and convenient as possible is a major factor this year. The Uber transport company will ferry passengers to the festival's entrance at 500 South and 300 East, and guests will receive a $2 discount from the regular admission price. The valet bike lot will be operating in coordination with the Salt Lake City Bicycle Collective (and users receive $2 off the regular festival admission price).
The Utah Transit Authority also is extending service, including its TRAX light rail and S-Line Streetcar lines, during the festival's four days, in order to accommodate patrons who stay until the festival's 11 p.m. closing each day. In addition, those attending the Big Deal Brunch on Sunday morning during the festival not only will receive tickets to the gate but also passes for TRAX service.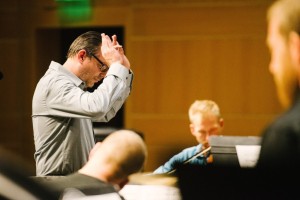 Chobani, which took a hiatus from the 2014 festival after being a sponsor for four consecutive years, is returning this year. "Normally, Chobani likes to mix the variety of its sponsorship and its UAF connection was among the longest in its program," Dunsmore explains. "However, after being away for a year, Chobani believed the festival was one of the best fits for its community sponsorship program." The company had briefly switched its focus to sporting events but it has returned to community gatherings such as the Utah Arts Festival because of the expansive emphasis on arts and cultural programming for children and their families. A new sponsor will be So Delicious Dairy Free products, which will provide non-dairy milk as an option for the Art Yard's popular peanut butter and jelly sandwiches offerings. Proceeds from the sales benefit the Visual Art Institute, a key Art Yard sponsor.
One of UAF's most effective personal touches in its community development program, The Friends With Benefits program has continued to grow steadily, especially in terms of higher contribution levels in the $250 group. The program offers multiple contribution levels, ranging from $50 annually to $1,000 or more, which include various amenities and privileges that extend to other activities and events the UAF sponsors year-round. Even donors who contribute in the $25-$49 range receive a pair of tickets to the festival.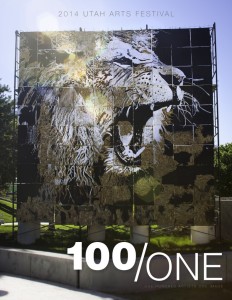 One of the perks includes the festival's Friends patio, which becomes an informal family-style gathering. This year, Friends will have a new benefit: an elevated sky box viewing area near the Festival Stage. Each evening at the festival, the patio event will feature food and hospitality provided by locally owned enterprises such as Uinta Brewing and local restaurants including Tin Angel, Taqueria 27 and Kimi's Chop and Oyster House.
Partnerships also have been formed to enhance the festival's social media efforts. KUER-FM's (90.1) RadioWest program and X96 (KXRK-FM 96.3) are giving community members unique opportunities to tap into their own hidden creativity in advance of the four-day event.
One is the weekly #CREATIVEUTAH challenge coordinated with KUER's RadioWest program, in which listeners are given a different artistic prompt every Friday on the show's podcast, which also features interviews with well-known individuals from the creative and artistic communities. For example, the first challenge announced on May 29 asked listeners to submit a Japanese haiku. The second week required listeners to capture a moment of motion with their phone or camera. Each week, listeners submit their work to radiowest@kuer.org, which are then shared on the Facebook page for the show.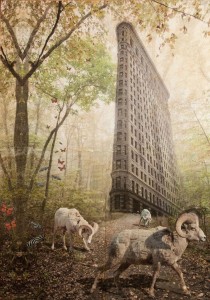 Participants also are encouraged to share their work across social media with the hashtag #CreativeUtah. The weekly challenges continue through June 26. For more information, visit.
X96's challenge invites community members to make a short film based on the Festival's 'Art Lives Here' theme, lasting no longer than 96 seconds, and then upload it to YouTube with the hashtag #FEARNOFILM. The winning entry will be screened during Fear No Film. The grand prize package also includes four tickets to the Festival's Hospitality Patio and a 13.3-inch MacBook Pro, courtesy of Mac Warehouse along with a swag bag from X96. In addition, the first 96 people to submit entries will each receive a pair of Festival passes. Deadline for entries is June 19. For more information about the contest, see http://x96.com/uaf/.
The Festival also is coordinating the #ARTLIVESHERE Photo Challenge with VisitSaltLake, the city's official information source for events, meetings and travel in Salt Lake. The challenge runs for the first three weeks of June. Participants are encouraged to capture any essence, observation, example, representation or expression of art they observe in Salt Lake City and then upload the photo to their Instagram account with the tags #ARTLIVESHERE and #SLC. Participants also are reminded to follow the @Utahartsfest Instagram account and to ensure their own Instagram profile is set to public viewing.
Winning entries will be selected during each of the first weeks of the month. Each winner will receive two four-day Festival passes and winning photos will be showcased on UAF social media pages, website and at the social media tent during the Festival. A grand prize winner will be selected on June 18. The prize package includes a pair of Friends with Benefits passes, three-night hotel accommodations (June 25-28) and a UAF swag bag.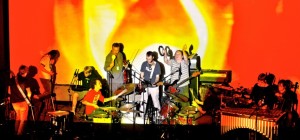 During the Festival, visitors will be able to cast votes for the People's Choice Awards daily from noon to 9 p.m. at the Media Lounge. Winners of People's Choice Awards are invited automatically to the 2016 Festival. In addition, visitors will be able to visit the Sound Booth, sponsored by KUER-FM and Salt Lake Community College and record an audio postcard which can be sent immediately to family, friends, or themselves.
As everything is set for this year's festival, Sewell says it gives her and staff members the opportunity to observe closely and make notes of what needs to be fine tuned for future festivals.
Looking ahead to 2016, Dunsmore says the 40th anniversary will be the ideal time to focus on a legacy giving program so the UAF can grow its endowment fund and continue to expand the artistic and cultural vision for the festival's next decade and beyond.
Future festivals also will see the campus extend to areas east of Library Square where the grounds of the city's Public Safety Building are ideal for hosting new activities.
Follow The Utah Review from now until the end of the festival for comprehensive previews and ground coverage.