For the 13th annual Fear No Film portion of the Utah Arts Festival, curator Topher Horman has crafted seven sequences of presentations in the most intriguing interpretations of the various sources and origins of impulses that drive the making of and response to each film. Each program is described below.
Filmmaker Impulse (June 26, 10 p.m.; June 28, 4 p.m.)
These films represent the often long-held impulses which drive filmmakers to bring their stories to the screen.
Not Anymore: A Story of Revolution, New York
This 15-minute film is one of the strongest examples of Fear No Film's reputation as a voice for unconditional, liberated storytelling. In Aleppo, Syria, Nour [Kelze, producer of the film] a teacher now working as a journalist, and Mowya, a rebel fighter who spent seven months in prison being tortured by Assad's henchmen, chronicle stories that are not mere slice-of-life biographical treatments. Within the first 30 seconds of the film, audiences realize that they have no fear of death. Their courage is limitless but they also have sharp words for the West, wondering what it will take to persuade others to come to their aid. Directed by Matthew VanDyke, who spent more than $15,000 from his own funds after several fundraising proposals failed, the film has garnered more than 120 awards at festivals around the world. Kelze, at 25, has been wounded twice on the front lines of the war and was the first Syrian journalist to receive the International Women's Media Foundation's Courage in Journalism Award.
Never Stop Searching, United Arab Emirates
A dialogue-free short about a young woman growing up, Mohammed Mamdouh's film is an excellent example of modern-day storytelling in the Middle East.
Lights Out by Lion Shepherd, Poland
Music videos in Fear No Film screenings often serve, in Horman's words, as palate cleansers. Musicians Kamil Haidar and Mateusz Owczarek, whose band name comes from the classic story about the shepherd who pulled the thorn from a lion's paw, write this song about addictions and false friends.
Junk Girl, Iran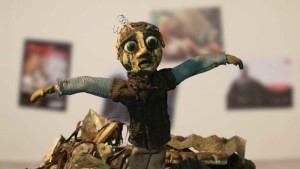 A compelling piece of stop-motion animation, Junk Girl (Dokhtarake Ata Ashghali), directed by Mohammad Zare Shalale Kheiri, it is a fan tribute to a Tim Burton poem ("There once was a girl who was made up of junk. She looked really dirty, and she smelled like a skunk. She was always unhappy, or in one of her slumps – perhaps 'cause she spent so much time down in the dumps. The only bright moment was from a guy named Stan. He was from the neighborhood garbage man. He loved her a lot and made a marriage proposal, but she already thrown herself in the garbage disposal.")
Fast Nacht, Netherlands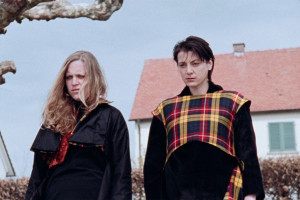 Films from The Netherlands have been popular offerings at Fear No Film and even in its nonsensical form it is a well-executed work directed by Jasper de Bruin and Bart Voorbergen, done in collaboration with fashion designers fORS. Two young women discover a man's body, adorned with a wig and shark fin attached to his back, along a lake shoreline. Cue the costuming for the ensuing folklore-inspired ritual.
Audience Impulse (June 25, 2 p.m.; June 27, 6 p.m.)
The impulse of an audience's reaction to film encompasses a wide range — from shock to sudden revelation and to laughter and then to emotional epiphanies, both personal and societal.
A Little Scar, Utah
An Iranian-born filmmaker who has pursued her studies at The University of Utah, Jahanara Saleh excels in directing this short about a six-year-old girl coping with what appears to be a permanent scar incurred by an innocent accident. The audience reaction to this particular film will be prominent and strong.
This Film is Not Gay, California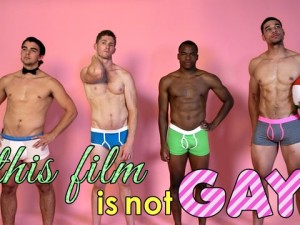 A witty, campy two-minute artistic statement breaking down stereotypes, this film, directed by Michael Morgenstern, will delight audiences. Worth quoting the director's statement when he set about to cast this film: "At the Outfest party I observed that films with hot shirtless guys get into gay film festivals, even if they are terrible or not even gay. So we're creating a two-minute short film that will have four straight guys with great bodies in underwear in front of a pink background, talking about how one character's girlfriend just got pregnant. The idea is to get it into every gay film festival. We normally are committed to casting on talent, not looks or physical attributes, but hope you understand that because this is a visual gag, we need a certain body type."
T.P., llinois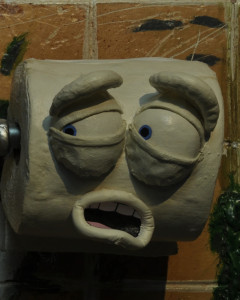 Directors Bob Blevins and Bradly Werley set out to inspire audiences to say, "that's gross," and it works as an innocent roll of toilet paper tries to escape from a filthy gas station restroom.
Adiós, Germany
Directed by Marcus Berguv, this short is a sensitive treatment of faith and hope, set in a hospice where a child is in the advanced stages of leukemia.
Fashion to Die For, Pennsylvania
Directed by Lynn Estomin, this magnificent bit of experimental film weaves colors, textures, fast-paced movements of garment industry workers and the evocative music of Ritsu Katsumata into a powerful sociopolitical statement about the persistent abuses workers in the textile industry endure from around the world.
Knock, Knock, California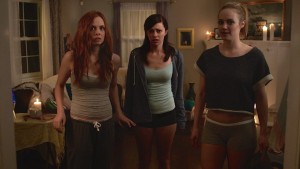 This award-winning short horror film, directed by Jeff Betancourt, packs some of the punch observed in scenes such as the great clown bit in the original Poltergeist. A group of friends use the classic child's game to turn any doorway into a connection to the afterlife.
Background Noise, California
This film, annoying in its repetition, is part of CineVerses, a poetry-to-video series created and produced by Jerry Danielsen and Braddon Mendelson.
Never Really Knew by Simian Ghost, Sweden
A music video by a Scandinavian band is almost assured of being solid quality and this pop act, the most popular and critically acclaimed group to come from Sweden since ABBA, does not disappoint.
Physical Impulse (June 26, 2 p.m.; June 28, 6 p.m.)
The impulse to survive, much less thrive, is a universal theme that always is reinvigorated in cinematic storytelling.
Birthday, California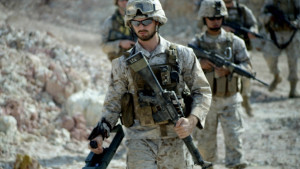 Undoubtedly one of the most touching films in this year's lineup, this film, directed by Chris King, is an acutely realistic portrayal about the hardships veterans who have been injured in combat face after going through rounds of surgery and therapy. The film has earned several prizes including audience award and best dramatic short, Sedona International, and best short film at the Siouxland Film Festival.
Balius, Utah
Filmed in Grantsville, Utah and directed by Kenneth Larson, a tough-spirited father tries to impart the harsh lessons of life's inevitabilities by having his son shoot an ailing horse at the family ranch.
Impasse, New Zealand
A fantastic piece of digital animation directed by James Hall, it's a Western pitting a drifter against another to see who can quench his dehydration. Ten film students worked 4,568 hours over 12 weeks to complete the animation.
33 giri, Italy
This 14-minute film ('giri' translates as 'laps'), directed by Riccardo Di Gerlando, is a courageously expressive story, definitely driven by poetry more than by dialogue, about disability and an authentic portrayal about the condition as well as the desire for self-sufficiency. The technical quality of the filmmaking underscore the film's impressive artistic statement.
Paralyze Me, Utah
Several documentary entries come from KUER's VideoWest/RadioWest initiative which started less than two years ago. Chloe Jennings-White, a chemist who lives in West Bountiful, Utah, lives with a condition that affects how her brain maps her body.
Bad Vibrations, Spain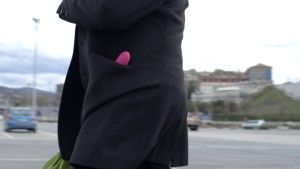 Darkly comedic, Malas Vibraciones, directed by Flavia Santos, is about a man, fastidious about keeping his life in order, who becomes extraordinarily obsessed with trying to explain the reason for his wife having a dildo, which he discovered in her personal belongings.
Mental Impulse (June 25, 6 p.m.; June 27, 10 p.m.)
Inspirational, educational, respectful, our memories, imaginations and emotions propel a large array of mental impulses.
Greenland, Israel
This film, which premiered at Sundance this year, returns to Utah and gives audience a marvelously textured look at relationships, packing and unpacking them as people be one alienated and separate. Directed by Oren Gerner, the film intersperses Old Testament Judaic values with contemporary concerns as the young man packs up his belongings at his parents' home in preparing to move into a new apartment with his girlfriend.
Albert Einstein, Minnesota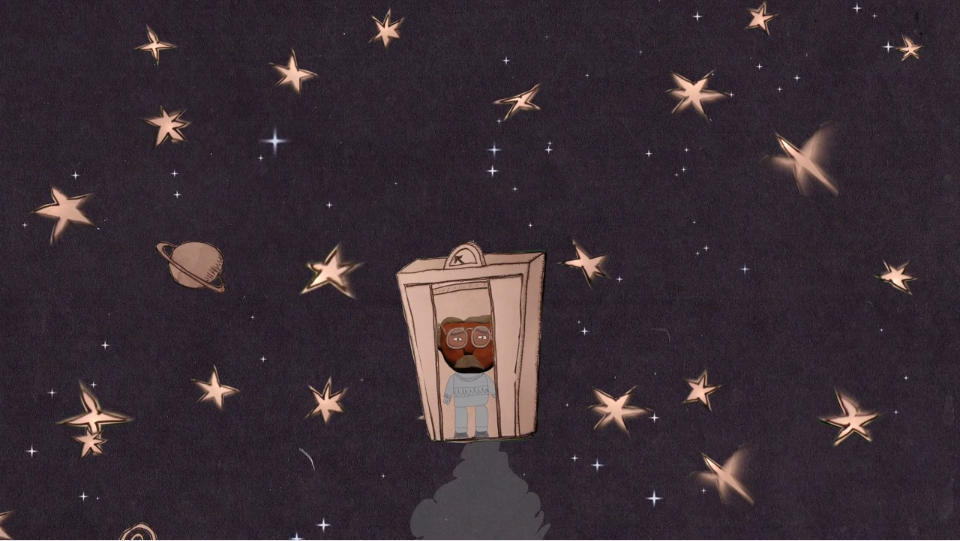 This three-minute cinematic meditation about one of history's most famous scientists was made for $1,000 and was directed by John Akre. It's based on a poem by Matthew Zapruder as part of the Motionpoems project. Zapruder writes the poem arise from acknowledging "whatever the instinctive part of scientific insight is, [it] is related to a sense of a 'beautiful' solution, i.e. one that works. It seems possible that in both poetry and science beauty and function are interrelated." The poem:
I always forget
last night I read a book
which said he was born
an old determinist
and clearly it was all
beautiful guesses
and I watched you knowing
where you travel
when you sleep
I will never know
Cinnamon, United Kingdom
Directed by Shahid Kamal and co-written with Sinan Uckan, this film packs a lot of substance and contemporary relevance in 10 minutes about a child who witnesses his father, who is the town mayor, relentlessly abusing his mother.
Will I Scatter Away?, California
Another experimental animation piece set as a thriller about a man on a soul-searching journey in an ethereal landscape. The film is directed and written by Emma Eisner.
Love and Commando, France
A sure award contender for Fear No Film, directors Laurent Ardoint and Stéphane Duprat sets the story of a World War II lieutenant trying to handle the simultaneous expectations of his personal life and military duty in a 14-minute musical. The film has earned three prizes at international festivals.
Soul Impulse (June 25, 4 p.m.; June 27, 2 p.m.)
Some of our deepest impulses, especially those that trigger some of our biggest fears, skepticisms and hesitations, can nevertheless be enlightening and liberating for our souls.
B.E., Utah
Colton Bybee, who was part of Spy Hop Productions' PitchNic program several years ago, made Judas, a short film about heroin addiction among young people in Salt Lake City. Now, he recounts the story of a close friend Brandon Evans who died in 2012 because of heroin-related problems. Bybee turns to Evans' friends about the lessons, both positive and negative, the young man offered in his life.
Below the Surface, California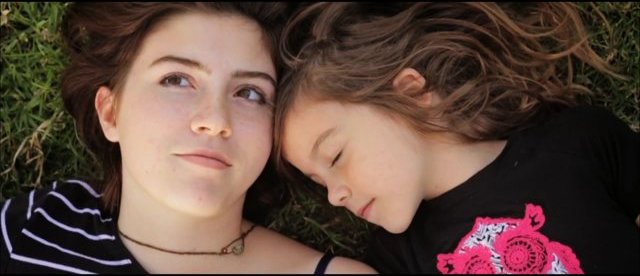 Directors Rona Ahdout and Neema Sadeghi tell the story of a young woman who recounts the happier times she had with her sister before a tragic mistake occurred. The film, which earned honors in the short film competition at the Orange County a Film Festival becomes a lesson of grace and redemption.
Made of Stone, Chile
With a storyline about a street performer that resembles those of earlier Fear No Film selections, this charming version is directed by Sebastian Olivari and won best short movie honors at the 12th annual Angel Film Awards at the Monaco International Film Festival.
The Sheriff, Australia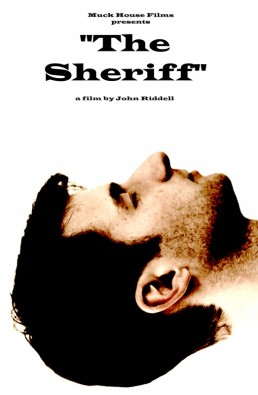 John Riddell directed and wrote this nine-minute short, which is gaining a good bit of traction on the film festival circuit, about a man in his thirties who is desperately trying to confront the snobs who plague his subconscious state before he asphyxiates on his own vomit.
Leave Us Alone, Canada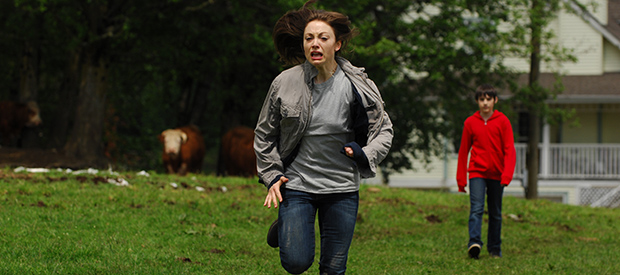 Time to suspend belief in this film, directed by Nicholas Treeshin, which involves a series of flashbacks as a woman, who inherited her grandfather's farm, learns how he negotiated to keep the space aliens from being discovered on their farm in exchange for ensuring there would be plenty of crops. This film requires careful watching because key pieces of the narrative are jumbled up in the flashbacks and even then few of the most significant questions ever are answered. Audience members are free to interpret the story as they see fit.
Powerful Medicine: Simply Magic, Virginia
A solid documentary, directed by Mwita Chacha and Kevin Spencer, that is about self-determination and resilience, as demonstrated by individuals dealing with crises and difficult circumstances. Clearly, the individuals need nor desire sympathy or pity. They relate their stories through the impact of magic therapy, in which patients learn to regain physical skills by learning how to perform simple magic tricks. The therapy is recognized and practiced in more than 30 countries, according to information from the American Occupational Therapy and American Medical Associations.
Impulse to Connect (June 26, 6 p.m.; June 28, 8 p.m.)
In this age of nearly constant access to all forms of social and digital communication, there is the impulse to find the most meaningful connection in real life and time.
The Story of a Rainy Night, Iran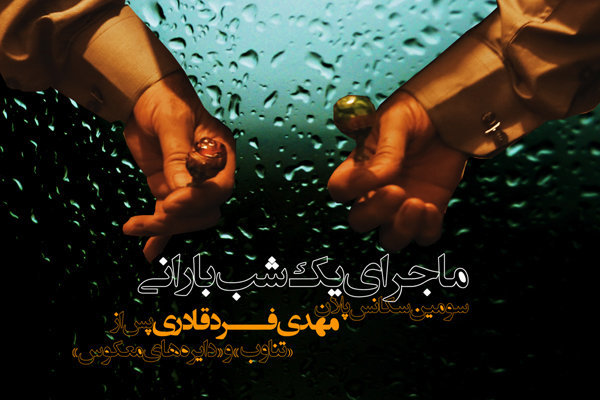 Directed by Mehdi Fard-Qaderi, this film was produced by Iran's Youth Cinema Association and its narrative is about an elderly man who is celebrating his birthday and takes a new look at the relationships among his grown children. Regrettably, many in the West are subjected to media reports that demonize Iranians and subvert portrayals as loving families that face the same emotional challenges we find ourselves coping with daily. This film fills the gap elegantly with sincere emotion and empathy.
Other U.S. appearances include the Hollywood Festival of New Cinema and the annual Colony Film Festival in Marietta, Ohio.
passaddhi, Massachusetts
Directed by Harvey Goldman and featuring the music of Jing Wang who is a virtuoso player of the erhu (a long-necked instrument with two strings that is bowed like a cello), this exquisite experimental short is a mesmerizing depiction of music and all of its characteristics in an abstraction of how one's inner sense of tranquility is resilient enough to resist the chaotic, turbulent natures of our routine life challenges.
2-Way Radio, Utah
Another short of the KUER VideoWest project, this film exemplifies the timeless popularity of talk radio. It follows the low-power KTKK station, which broadcasts from a strip mall in the southwest corner of the Salt Lake valley, and its loyal listeners.
At Different Times, Austria
Directed by Andreas Kurz, this film is a piece of a larger project about personal photography titled Collected World. The film lays an elderly woman's voice over images of an abandoned apartment filled with relics and artifacts of her life — and an empty bed.
Past a Moment, Utah
Directed by Andrea Kile Peterson, with Dru Watts, this film echoes the core of MTV's Friend Zone series in which two individuals decide if their relationship should move into a romantic stage.
Impulse to Disconnect (June 26, 4 p.m.; June 28, 2 p.m.)
The tensions, anxieties and disappointments of life in a chaotic contemporary society compels one to explore the consequences of living in isolation, bad breakups and separation from ideals.
Silo Boy, Czech Republic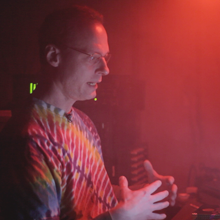 An intriguing bit of social commentary frames this documentary treatment, directed by Mika Johnson, about a writer who visits a decommissioned nuclear missile silo now owned by an eccentric Australian architect. It is as much about an individual's peculiar feelings of angst and dread as it is with being fascinated by a relic of a Cold War and whether global nuclear war is still an imaginable consequence.
Old Airport Road, Qatar
Almost all of the films this year in an unprecedented representation from the Middle East deal critically with the Western gaze and the importance to see the commonality of human connections and relationships in the families of the region. Abdullah Al-Mulla follows through similarly here, chronicling a line man's unintentionally sarcastic expose of the reality of being disconnected from family and friends.
Shooting Ducks, Illinois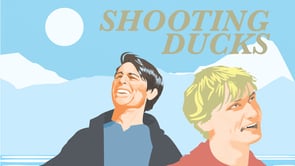 A 20-minute short that conceivably could be a Zach Braff joint, this film, directed by Gregory Willis Barnes, follows two students on a hunting trip and how one will attempt to do anything from preventing his friend from going on his Peace Corps assignment.
our perfect first date, New York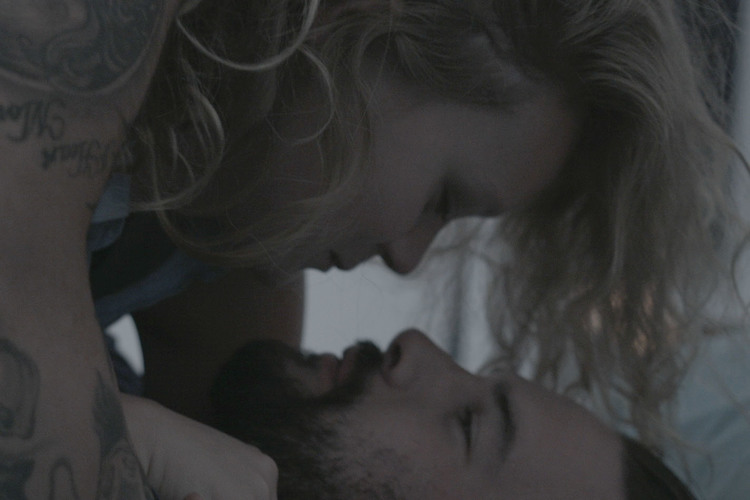 Smart potential abounds in this film, directed by Desiree Lavoy and Eytan Millstone, about two college seniors who have been working on a final film school project titled "Our Perfect First Date." Unfortunately, just before the submission deadline, the duo break off their relationship but have no time to shoot video. Instead, they lay down new audio to communicate their true feelings.
Mars One Way, Utah
What would it be like for a newly recruited astronaut to spend her last day on Earth before departing for the first one-way mission to establish a human settlement on Mars? Director Vivian Chen explores the question in this KUER VideoWest short.
The Old Tree, Iran
Directed by Farnoosh Abedi, this film is an adorable, animated story about an old man and his son who live in a simple farmhouse on land that is little suitable for productive agriculture. The film touches on legacy, as the two men are at odds about seeking off the farm. The old man refuses to agree to a sale and the stalemate leads to desperate choices.
Fear No Film KIDS!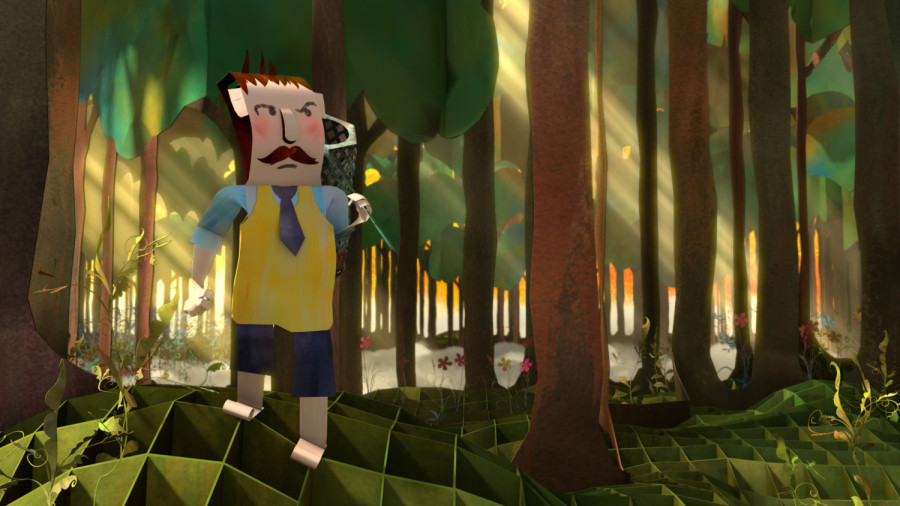 Once again, Fear No Film has slated a series of half-hour screenings customized to meet specific age group interests. And, in curating the selections, Horman turned once again to his children to confirm the selections. Indeed, these films have been thoroughly kid tested for approval. Screenings will be held hourly in the Art Yard every day from noon until 8 p.m.
KIDS 3+
Viva La Roach, United Arab Emirates
Directed by Sameer al Jaberi, this six-minute documentary rehabilitates the reputation of the universally abhorred cockroach.
Roo's Dream, California
A charming bit lasting just one minute about a sleeping dog and his dreams.
Butterfly Hunter, Taiwan
This animated drama, with a great deal of visually enhanced appeal, talks about the environmental concerns and impacts involved with preserving butterflies. The film is directed by Min-Yu Chen.
KIDS 8+
I've Just Had a Dream, Spain
In preliminary screenings, Horman says kids have loved this film, directed by Javier Navarro. Very simple: it's about two girls coming from different cultures and the shared features of their dreams.
It Hit Upon the Roof, Iran
Produced by the Art Forum of Kurdistan province, this film, directed by Teymour Qaderi, has won at least a half dozen awards at international film festivals. Indeed, it is the crown jewel of the junior screenings this year. It is a beautifully filmed story about a boy who tries not to let his mother wake up by gathering the raindrops falling from their leaky roof.
Those Days, California
This film is sure to hit every youngster with a clear familiarity: dealing with daily frustrations.
Elastic Heart by Aaliyah Rose, Utah
The screening closes on an uplifting note with Rose's cover of Sia's popular song.