For the last several years, the Utah Short Film of the Year competition at the Utah Arts Festival has cemented its place as a signature event, with the City Library auditorium packed. The quality of filmmaking in the state has advanced to a standard that is giving Utah its best branding option as an area dedicated to outstanding work in the independent filmmaking community. This year's lineup underscores this assertion easily.
The slate is packed with seven films and each has a more than respectable chance of taking home top honors. The seven films already have left large footprints in many venues. There are two entries from filmmakers who have come through the University of Utah's film studies program. There is an entry from the always strong Brigham Young University's Center for Animation, SLC 48-Hour Film Project as well as films from Spy Hop Productions' PitchNic program and KUER VideoWest project. Two films have enjoyed high profiles on the film festival circuit. Curtis Whitear's Down The Hole has played at multiple venues and then Ryan Darst's Wildlife played this spring in Cannes in the Short Film Corner American Pavilion.
Competition screenings will take place in the City Library auditorium Thursday, June 25; Friday, June 26, and Saturday, June 27 at 8 p.m.
This year's entries:
Down The Hole, Curtis Whitear

Tackling the illusions and delusions of modern prophets, this film focuses on a man believing to follow God's direction down an abandoned mine shaft, only to find his own demise. Whitear, who graduated from the University of Utah's film studies program, picked up two awards at the 2014 F&MAD Fest, the university's annual student film festival: Best Fiction Film and Audience Choice.
Dignitas, Winner, 2014, SLC 48 Hour Film Project
Kasey LaRose directed this short written by Angie Treasure which is about a man who finds a mysterious stranger who will try to convince him to do the one thing he cannot do for himself.
Ram's Horn, BYU Center for Animation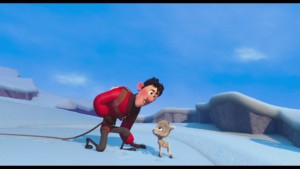 Directed by Jenna Hamzawi and written by Ethan Dean, the film picked up a student Emmy from the College Television Awards. The story features an overly confident mountain climber who wants to conquer the massive, curly-tipped mountain 'Ram's Horn' only to be thwarted by an unexpected rival and the offspring.
Return With Honor, Spy Hop Productions, PitchNic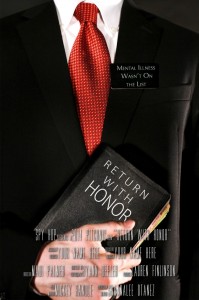 Students in the PitchNic program dealt with the near-taboo topic of young missionaries for The Church of Jesus Christ of Latter-Day Saints who return early because of mental health pressures and difficulties in dealing with social and personal anxiety. An emotional film in many regards, nevertheless the filmmakers (Madi Palmer, director; Lauren Finlinson, producer, and Ryann Beelar, cinematographer) stake out an understated platform that asks for compassionate, sensitive listening, an impressively mature treatment in every regard.
Wildlife, Ryan Darst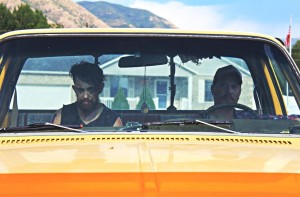 Definitely an exemplar of what enterprising independent filmmakers can achieve, the filmmakers shot and set this story of revenge in Springville, Utah, a quiet small town that, however, is marked by the undercurrent explosive tensions of two different ways of life. In one neighborhood, there are two houses of interest in the story: one where the daughter is barely hanging on to her family's religiously centered connections by way of antidepressant medication and the other across the street where a kingpin dealer and addict terrorizes his younger brother. Both are desperate to escape. The film, which played at Cannes, is actually a prologue of a forthcoming feature film. Familiar faces in this film with actors Whit Hertford, Lauren Lapkus and Jon Heder.
Annaphase, University of Utah Film Studies production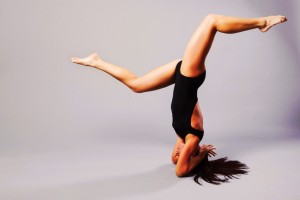 This film, directed and edited by Alysia Klein, is an artistic piece about dance and how the perception of gravity is so easily circumvented in movement. Featuring original music by B. T. Measles, it was shot on 16mm color film stock, and the piece is a marvelous multimedia composition.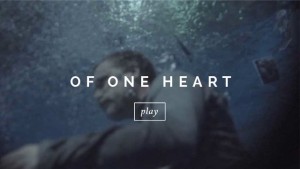 Of One Heart, KUER/VideoWest project
A collaboration with Utah filmmakers Travis Pitcher and Joseph LeBaron of The Good Line, this film also was directed by Doug Fabrizio. Three years ago, Dr. Tom Brickey's daughter Mia received an emergency heart transplant. While he was relieved with joy, he also had to contend with a strong feeling of guilt.