The conclusion of Autumn Testament, Pablo Neruda (as translated by Alastair Reid) from Extravagaria (1957-58):
From having been born so often
I have salty experience
like creatures of the sea
with a passion for stars
and an earthly destination.
And so I move without knowing
to which world I'll be returning
or if I'll go on living.
While things are settling down,
here I've left my testament,
my shifting extravagaria,
so whoever goes on reading it
will never take in anything
except the constant moving
of a clear and bewildered man,
a man rainy and happy,
lively and autumn-minded.
And now I'm going behind
this page, but not disappearing.
I'll dive into clear air
like a swimmer in the sky,
and then get back to growing
till one day I'm so small
that the wind will take me away
and I won't know my own name
and I won't be there when I wake.
Then I will sing in the silence.
Anniversaries, such as those celebrated this year for the Utah Arts Festival, encompass many transitions in the lives of individuals and the existence of our communities and institutions. While anniversaries signify endurance, longevity, validation and resilience, they also motivate us to look deeper into our own interiors of character, life events, love, spirituality, triumphs, disappointments and loss. Amid the joy of celebrating our survival, anniversaries call for new perspectives and new opportunities. And, as with Neruda's moving poetic testament, they inspire us to be more charitable, empathetic, gracious, humble and open-minded.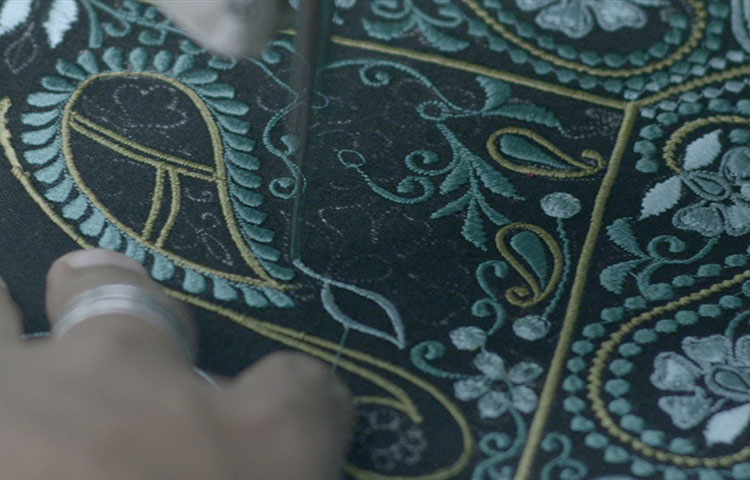 Each year, Topher Horman, coordinator, sets out to program the slate of Fear No Film not within the traditional boundaries of genre, medium and style but more in terms of how each short film embodies an aspect of a central theme. For the 14th year of Fear No Film, as part of the festival's 40th anniversary, he has set the slate appropriately to seven aspects of Transitions (see accompanying article) as the coalescing theme of this year's offering.
Chosen with the counsel of a passionate, comprehensively experienced jury, the slate of 69 short films culled from a record number of submissions well more than the 500 mark is unquestionably the most distinguished offering ever. Among the 49 films in the seven categories, another 13 for children and seven for the Utah Short Film of The Year competition, there are many outstanding examples of precisely the bold creative expression that comprises the heart of Fear No Film.
There will be a world premiere from a returning director (Jake by Ben Garchar) and the screening of one of this year's Academy Award nominees for best short film (We Can't Live Without The Cosmos by Konstantin Bronzit). Twenty films being featured already have garnered at least 50 awards from festivals around the world.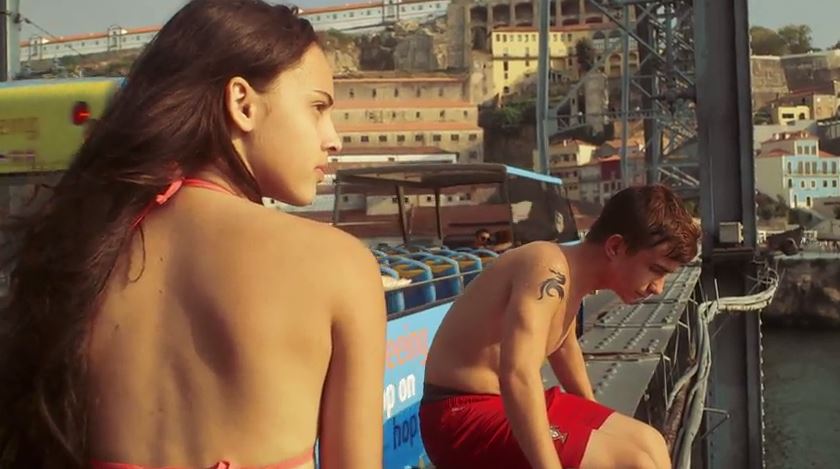 The selection process was as rigorous as Fear No Film followers have come to expect. There are 35 films from outside the United States, including seven from Spain and four from the United Arab Emirates. Of the 12 Utah films selected, seven were invited for the Utah Short Film of The Year competition and the other five represent selections from KUER-FM's VideoWest project, Spy Hop Productions, University of Utah film studies program and a side project from the award-winning animation production center at Brigham Young University.
As in recent years, the overwhelming majority of selections comprises fictional narratives, but the documentaries, experimental artistic videos and animation pieces are among the best ever selected for the event. This year's slate contains the smallest number of documentaries in several years but the selections are impressive.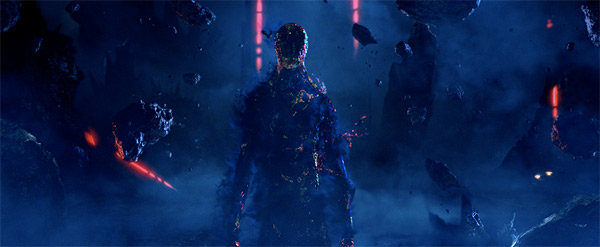 This year's festival features two top Image Nation award winners from last year's Arab Film Studio documentary competition in the UAE and both entries are from women directors. Omnia (directed by Amena Al Nowais) is going to be a major contender for the festival's grand jury prize. A bold documentary film that explores the taboo topic of female circumcision in the Middle East, Nowais' film took best documentary honors in Image Nation's first short documentary competition. The Absentees (directed by Tanya Daud) focuses on immigrants who hope to achieve their dreams of a life-sustaining economic livelihood in Dubai and other Gulf Region Emirates but suffer restrictions, discrimination and many disappointments.
There are plenty of concisely executed masterpieces in every category. From Portugal, Children of the River (directed by Javier Macipe) is an outstanding coming-of-age short in which children must accomplish a daring rite of passage by jumping from the imposing, tall bridge spanning the banks of the Duero River. A different type of daring challenge arises in the Norwegian film Last Base (directed by Aslak Danbolt), in which a young man is determined to make his penultimate jump before retiring so he can start a family.. The film premiered at Slamdance last year.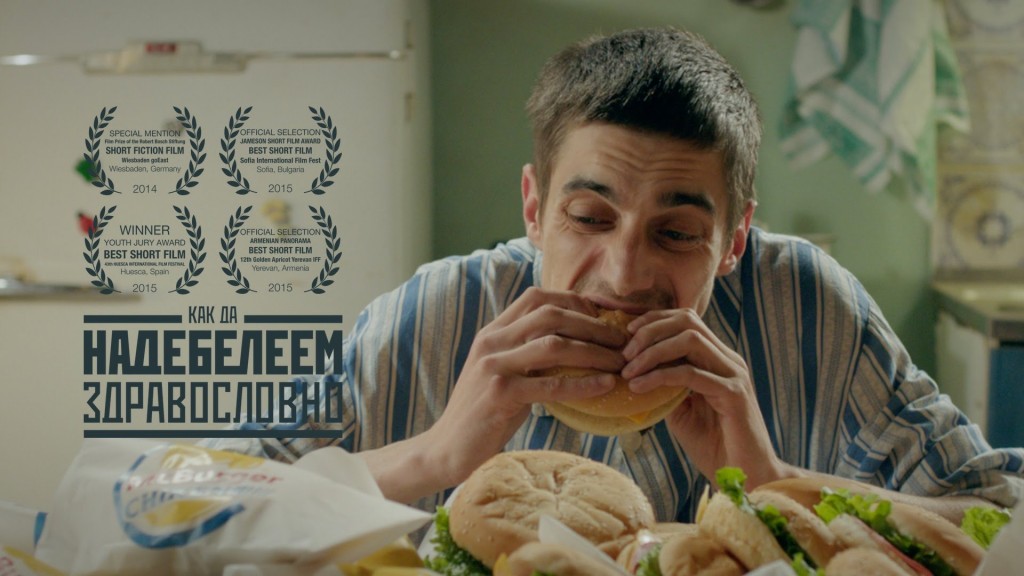 Comedies are on the slate as well, including a popular entry on the LGBTQ film festival circuit, Dinner at 40 (directed by Carl Byrd and written by Peter Macklin), a somewhat autobiographical film, drawn a bit from the experiences of Byrd's own birthday dinner (incidentally, for his 41st).
The first entry from Bulgaria ever in Fear No Film, Getting Fat in a Healthy Way (directed by Kevork Aslanyan, and Georgi Merdzhanov), is set in the aftermath of something catastrophic that has happened to the planet's gravity and anyone weighing less than 260-some pounds floats directly into space.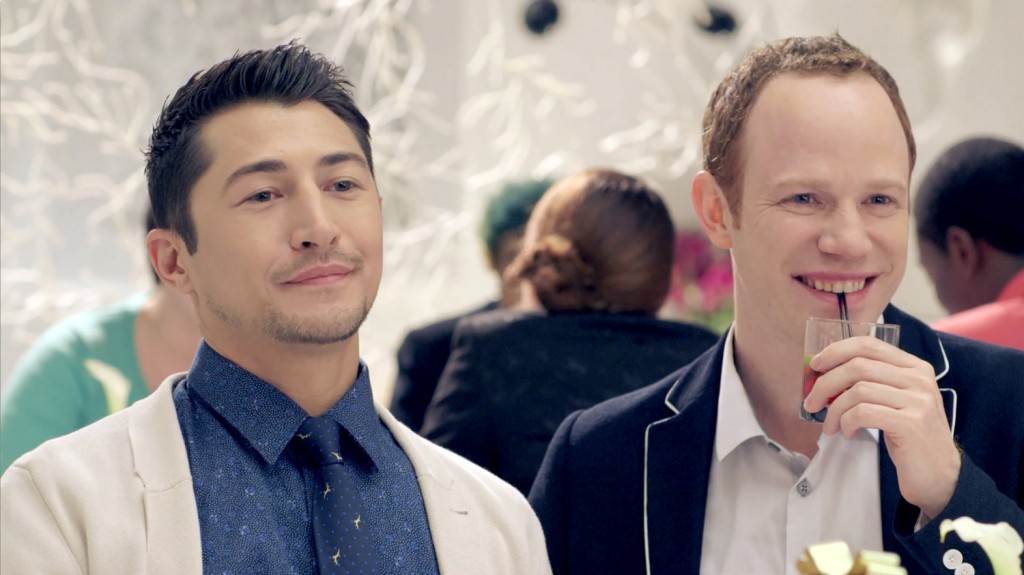 A sharp cinematic commentary about the blurring of lines involved with virtual reality and the real consequences of it, Uncanny Valley (8 mins, Argentina, 2015, Federico Heller) offers a glimpse into the future where the compulsion of a VR game is too difficult to resist for some, especially those who are economically disadvantaged and are disillusioned by the fact that their lives and works serve no meaning.
The film has captured the attention of Hollywood producers who are planning to expand the film into a feature-length project.
One of the most exceptionally executed films this year in terms of cinematography, Void (directed by Milad Alami and Aygul Bakanova) occurs entirely during a nighttime ferry trip with two men and clearly on the older Daniel is looking for something more than small talk in this trip. The film was part of the Nordic Factory creative project, in which four Nordic directors were paired with directors from other countries to complete a film with a modest budget and within the span of less than one week. In return, they were guaranteed a screening at the Cannes Film Festival.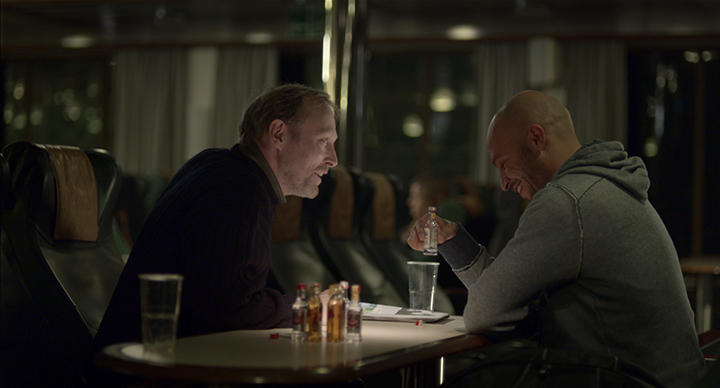 And, the animated and live action films being screened in Fear No Film's exclusive programs for children in the festival's Art Yard pay appropriately framed attention to story, play time, cultural openness, family relationships and other topics including the cycle of life and death, anti-bullying and a sensitively rendered experimental film about coping with a loved one's suicide. There are two programs for children this year, that have been curated for specific age groups: 3-7, and 8 and up.
As customary, a festival jury of film-making and media industry peers along with audience members will make selections for various awards, including the Grand Jury Prize, the Utah Short Film of the Year, and the Fear No Filmmaker Award.
A good number of the screenings likely will have standing-room only attendance in the City Library Auditorium. The Utah Short Film of The Year competition always packs the house on each of the three evening screenings.
Viewers also should take careful note of Horman's sequencing in each program that takes the audience on a journey that plainly is inspired by the concept of transitions in seven variations. The categories for this year's Fear No Film lineup are:
Personal Transitions:This screening explores how personal change is often dangerous, scary and thrilling.
Relationship Roles: These stories identify transitions occurring between friends, family and the strangers surrounding us.
Our Ability to Adapt: In the 21st century, rigidity leaves us behind. These films examine the trickiness, limits and dangers of change.
Coping Mechanisms: This program explores a wide range of ways we each cope with transition.
The World Is Changing: From the abstract to the elegantly simple, these films demonstrate how the world is changing.
Transitions from Imagination to Delusion: This screening showcases the stories along the borders between creativity and delusion.
Transitions from Wounds to Healed Scars: This program traverses the hatred of someone you don't know, to personal healing and the everlasting strength of scars.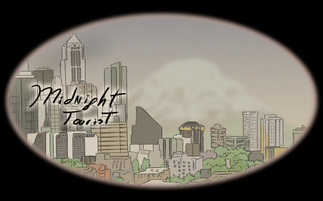 Festival screenings for all seven categories, which last approximately an hour, will begin on the first day of the festival (June 23) and continue through the last day on June 26. Showings occur every two hours. All screenings with the exception of the kids programs are screened in the City Library auditorium.
Entries for the Utah Short Film of the Year competition (see accompanying article), with a running time of a little more than 65 minutes, will be screened June 23, 24 and 25 at 8 p.m. For more information about screening times and the schedule of when short films will be aired, go here.
Horman advises that many of the screenings will include films with mature content so parental guidance is strongly advised.