Closing night headliners at The Utah Arts Festival run the gamut, as they have on each of the three previous evenings. Among them is Cimarrón (see earlier feature), a Grammy-nominated ensemble from Colombia, will perform Joropo and Llanera music (June 26, 8:15 p.m., Festival Stage).
The winner of the Intermountain Acoustic Music Association (IAMA)'s Susanne Millsaps Performing Songwriter Showcase competition will open prior to the performance of Sierra Hull, the virtuoso bluegrass artist and mandolinist who first performed at the Grand Ole Opry at the age of 11 (Amphitheater Stage, 8:50 p.m.). Mingo Fishtrap, the standout Texas eight-piece group in Southern blues and soul closes out the Festival Stage (June 26, 9:45 p.m.).
Others include The Steep Canyon Rangers and local hip-hop collective Dine Krew. Their interviews are featured below:
The Steep Canyon Rangers (Amphitheatre Stage, 9:45 p.m.)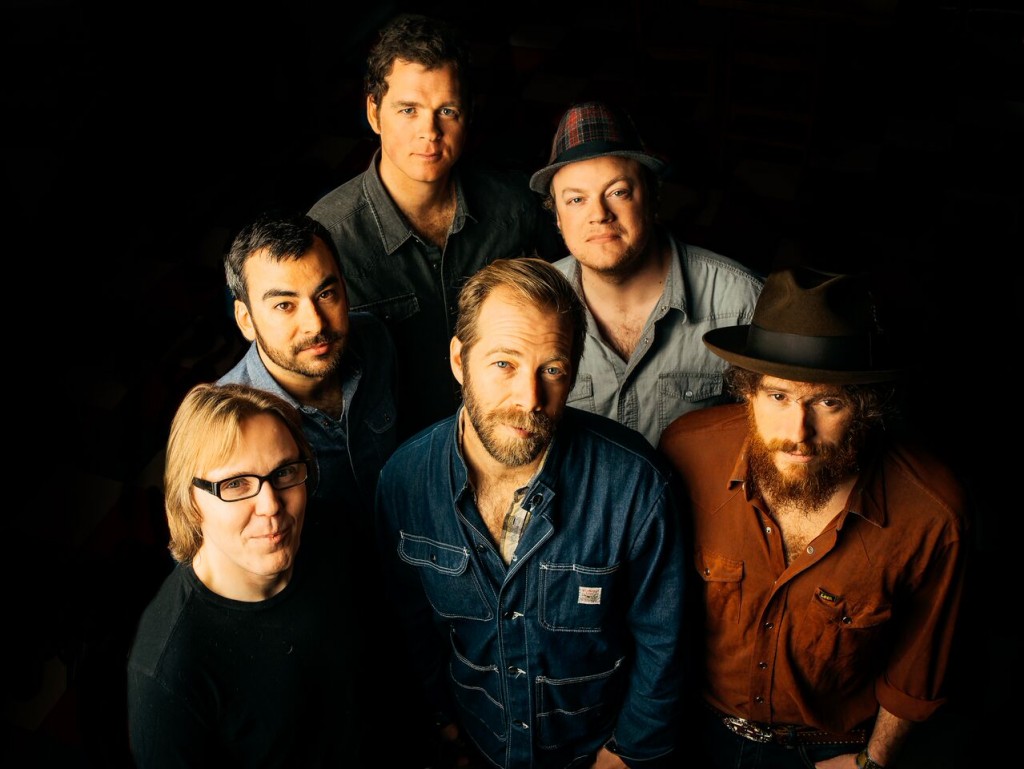 In the three years since IAMA has had a strong presence at the festival, audiences have seen many of the nation's best known musicians in bluegrass, American roots, folk, and acoustic hybrids and closing day this year solidifies the trend with the appearance of The Steep Canyon Rangers, who have been together for 17 years.
Unquestionably in its prime, the band's latest release from 2015 Radio (Rounder Records), after 36 weeks on the Billboard Bluegrass chart, is holding strong at third, after peaking at the top spot.
Like many astute bands in today's music, The Steep Canyon Rangers are pushing the genre and style boundaries even as the members stay true to the music that has consolidated their reputation. Based on the thematic concept of pushing the radio station button to look for a song, Radio is like the dream track list where every song keeps the listeners from station channel surfing.
Many really came to know of the band through Steve Martin and Edie Brickell. And, the band has leveraged that expanded visibility with rightfully earned artistic success and respect. The band's previous album Nobody Knows You won the Grammy Award for Best Bluegrass Album, and, in 2012, Rare Bird Alert with Martin was nominated as well. In 2014, The International Bluegrass Music Association honored mandolinist Mike Guggino's Graveyard Fields for best instrumental performance.
Bassist Charles Humphrey says the emphasis in their songwriting is focused on story telling capturing the distinct accents, senses and memories of place of growing up in the South. The band members knew each from their college days at University of North Carolina at Chapel Hill. He adds that shows like the one scheduled for the festival rarely follow a predetermined set. "We have a big enough catalog that we can customize and we're always working on new material as well," he adds.
The bluegrass band also has cultivated an extensive profile in philanthropic work that unites their music, their dedication to preserving the authenticity of a community's grassroots and, curiously, marathon running. Humphrey has become a well-known ultra marathon competitor which also has inspired his own music writing, including an instrumental piece called Kitsuma, based on his experience in running the eponymously named trail in Ridgecrest in his home state of North Carolina.
In September, the band will hold the second annual Steep Canyon 50K Ultramarathon and Relay Hullabaloo at the Oskar Blues REEB Ranch in Henderson, North Carolina. Funds raised will benefit CAN'd Aid Foundation. Oskar Blues is a craft beer producer based in Colorado and which has expanded its operations to Brevard, North Carolina. Dale Katechis, the founder of the brewery, met the band early in its history and has collaborated with band members on numerous projects. The band also will hold its annual Mountain Song Festival this fall, which benefits the Cindy Platt Boys and Girls Club for children, ages 5 to 18.
Dine Krew (The Round, 10 p.m.)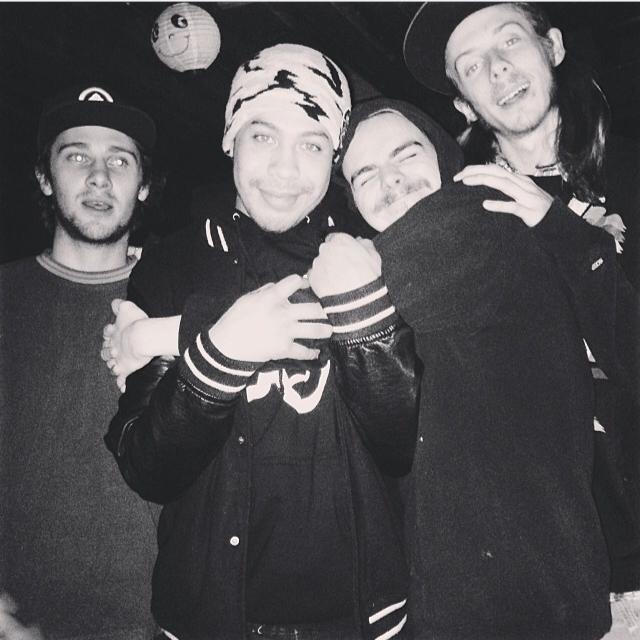 Dine Krew is a classic case example of what growing up with the best purveyors of a particular musical genre will do in shaping the creative subconsciousness that inspires artists to develop a music that is as fresh and authentic as it tips its hat subtly to the formative inspirations. Take, for example, a diet of Heltah Skeltah, Wu-Tang, Dungeon Family, Quest and Public Health and use it wisely to develop your own hip-hop collective.
Last year, Dine Krew electrified visitors in the Urban Arts venue at the festival as members were among the nightly DJ and music crews performed, as others added their personal touches to the graffiti wall and customized their Fat Caps. And, this year, they move to The Round on the Library plaza as the closing act on a stage that has jumped continuously with rhythmic, raw energy, courtesy of local bands who are giving Salt Lake City a serious reputation as worthy music producers.
Dine Krew takes it formative roots from the underground scene, recognizing its universality and timelessness, and creates a catalog of original hip-hop that is gathering justified attention with its earlier release of Dine and Dash and the work of the collective featuring emcees Harrison Montgomery (Erasole James) and Shelby Washington; producer Andrew Auman (Piccolo), Larsen Bernard and Josh Marty.
The catalog has grown with Erasole's two releases of WE-ET's, produced by Piccolo and two solo projects. The recent release Tawa's Nephew featured more than 10 producers is a first-rate exploration of all sorts of hip-hop territory that brings in ethnic, jazz and other electronica influences. Earlier this year, Erasole released an EP titled No Time for Era (Damn Son).
The collective wastes no time in pushing forward. The core members have known each other since their high school days and even when Bernard was in Australia, the band members connected with him over Skype to work on their latest music. "All of our styles are connected," Erasole explains, "even if we would be opposite sides of the planet. And it always comes back full circle. When we all are reunited, we are five times stronger."
It is their tight camaraderie that helps them fuse their various interests together, whether it is inspired by East Coast, politically driven lyrics, Naughty By Nature, blues, or, well name it and one of more members has had it seep into his subconscious aesthetic. Thanks to his broad, diverse command of the encyclopedia of samples, Piccolo's work as producer has expanded the collective's working stock of beats that directs the members to focus first on the essence of the music before the topic being expressed in rhymes that end up sparking even more intensity than what the musicians might have initially envisioned.
Samples for one track can be stark, near haunting and another near symphonic, bittersweet, emotionally tight and even ironic in its challenge to the listener. The overall impact of the sound is how well lyrics and the rhythmic pulses and riffs meld as opposed to a combative effort in which the potential punch of the song's meaning might be obscured. With Dine Krew, everything comes through loud and clear — lyrics punctuating the musical moments at the right time and commanding full attention.