When Lee Hendrickson is creating his fine photographic art images from precisely what he is seeing under the microscope, the research biologist-cum-artist has no way to go back. "Crystals don't last so I have only one chance," he explains.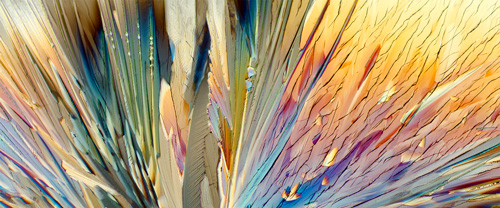 Hendrickson's photographic art with crystals, which he grows from a solution, is the culmination of a lifelong fascination with the distinctive manifestations of beauty in both art and science. "Throughout history, science and history always have played well together," says the Goodyear, Arizona artist, who says that his photography has taken a step further into the design realm in a collaboration with Rinekwall, Inc. who has recently launched their Microcrystalline Collection featuring my photographs.
Hendrickson (Booth 21) is among the 55 artists who are marking their first-time appearance at the Utah Arts Festival marketplace. For Hendrickson, his art culminates in his capacity to observe a world under the microscope and to represent it in a way that compels us to acknowledge just why what is hidden is really what begins to help formulate the most essential components of trying to understand our complex world.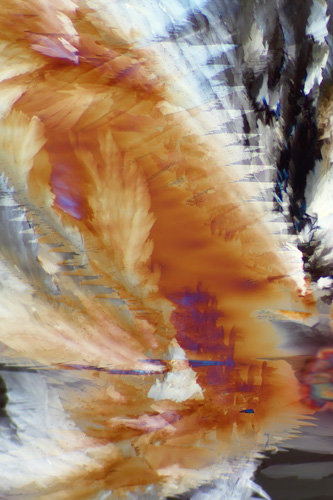 During his training as scientist, he took his first photograph through a microscope right before graduation. It was the rat flea (Yersinia pestis), a known transmitter of the Bubonic plague. From there, he worked for 35 years as a research scientist in both academic and biotech enterprises before deciding to devote full time to his work as an artist. And, it was in 1980, when Henderson grew his first crystals and took their photographs through a microscope.
To some, the photographs might appear as glorious abstractions but they are precisely representational images of the results of nature. What happens in his work is a sophisticated, significantly advanced version of the Rorschach ink blot test protocol. However, one would be foolhardy to contend that they know what had to transpire in order to create the images which constitute his art.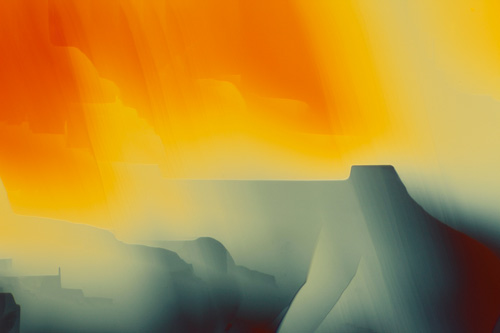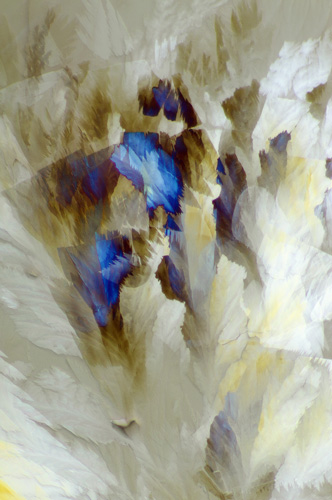 Three elements are always at work in his art: the highly technical and sometimes idiosyncratic aspects of crystallographic methodology, the techniques of high magnification photography, and a mature, rigorously tested artistic eye which has been trained to see and represent a natural world profoundly different and ever challenging our previously set perceptions.
And, he stays rigorously fixed to the objective of presenting accurate images, never manipulating the colors. The crystals he observes are clear or translucent so the color would come from the refraction of white light – much as in a prism or raindrop can produce a colorful rainbow. Occasionally, when he is working with wine as a solvent, some residue of a red-brown talent might be left on the slide after drying.
For his work, Hendrickson selects molecules from products and liquids with which we are all familiar – including caffeine, a fruit's citric acid, resveratrol from wine or acetaminophen. The only requirement is that whatever he works with will have the potential of generating a seemingly infinite number of crystalline compositions. "Historically science and art have held close, winding their way through a history of experimental and experiential learning," he writes in a package of materials that comprise his artistic statement. "And while some artists see the world in a grain of sand, I've discovered it in a glass of wine."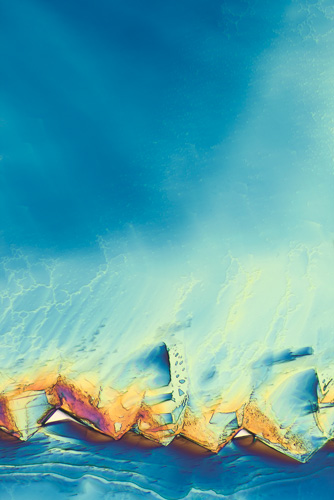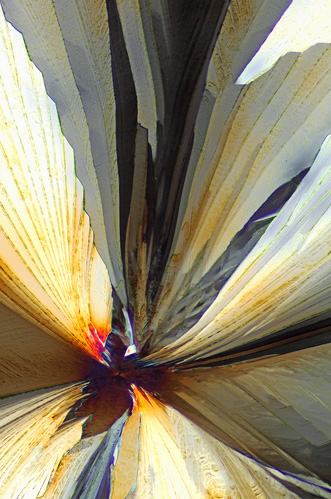 He grows the crystals from a solution on a glass microscope slide, which can modified with different solvents or conditions for drying. Time, temperature and humidity are the most common variables which would generate different patterns of crystals.
Hendrickson's subconscious artistic aesthetic or impulse is served by his appreciation of various types of painting styles and genres, including the Impressionists and, most particularly, painters such as Georgia O'Keeffe who focused on the simple yet highly refined representations of her natural surroundings in her work. "The finished piece really ends up less like a photograph and more life a painting, whether it be in oil or watercolor or some other medium," he adds. Hendrickson does not set out to copy a style but is directed instead by the natural forces of how the crystals are composed to determine how the final composition will ultimately be rendered.
The process is painstaking because each slide will always generate an unexpected result. "I might spend several hours scanning and rescanning an inch-square area to look for a pattern that I want," Hendrickson explains. "Even if I want to stop, there always is a sense of urgency because I can't return to it the next day. It's a very transient beauty of nature."
The image he ends up photographing covers a field that is no larger than a pinhead. He uses an Olympus BH2 microscope with a trinocular head to which is attached a Canon 5D (20mp) camera. The digital images are captured directly to a computer.