The Utah Short Film of the Year competition at the Utah Arts Festival has become one of the most anticipated and closely watched events and the City Library auditorium is packed every time. It has become one of the most coveted honors in the independent film making community, which, in Utah, is quite large relative to the state's population.
The slate is packed with seven films and each has a significant chance of taking home top honors. The seven films comprise a versatile approach to film making, with three entries already having won various honors. There is an entry from a filmmaker in the always adventurous University of Utah's film studies program. There are films from the stellar Brigham Young University's Center for Animation and SLC 48-Hour Film Project as well as short documentaries from Spy Hop Productions' PitchNic program and KUER VideoWest project. One film premiered at Slamdance and another garnered major attention at the LDS Film Festival.
Competition screenings will take place in the City Library auditorium Thursday, June 23; Friday, June 24 and Saturday, June 25, at 8 p.m. This year's entries:
The Other Shore (13 mins., University of Utah Department of Film Studies Production, 2015, Stephane Glynn)
An outstanding cinematic composition with rich poetic metaphorical context and dance movement, this experimental film tracks a man's journey through grief and mourning after the death of a loved family member. The man grapples with the meaning of death and his own sense of mortality. This film is iconic for how it reflects the transitions theme selected for this year's Fear No Film.
Papá (6 mins., BYU Center for Animation Production, directed and written by Danny Russon with music by Jordan Kamalu)
Any animation piece from the tremendously successful BYU program is always a strong contender. Almost every year, the entry is screened at the festival, right after winning a Student Emmy nationally. This year's is no difference, as Papá earned one for best music composition. The film is also on the shortlist for the prestigious British Academy of Film and Television Art (BAFTA) student competition.
The music is essential because the film has no dialogue in a classic story about a father who disapproves of his daughter's date. However, there is one significant twist: the father is dead and is observing the date as a guardian angel and, naturally, he provokes all sorts of mischievously merry pranks to disrupt his daughter's evening with her boyfriend.
Ties the Room Together (5 mins., created in partnership with VideoWest/KUER, 2015, Joshua Weathers)
Two years ago, a film produced for the VideoWest series at KUER-FM won Utah Short Film of the Year. Since then, Transmormon (Torben Bernhard, Travis Low and Marissa Lila) has been viewed more than 3 million times online. This year, a recent VideoWest film represents the best chance for the series to reclaim the honors. Its title taken from one of the most quoted lines from the 1998 film The Big Lebowski, the film features Josh Hanagarne, a writer and librarian at the City Library whose 2013 book The World's Strongest Librarian discusses his experiences with Tourette syndrome. In exceptionally finessed and understated terms, the film captures concisely an impressively comprehensive portrait of Hanagarne as well as the broader humanistic mission of the library – home to Fear No Film and an extraordinarily valuable collaborator in making the Utah Arts Festival as vital and relevant as possible in the creative community.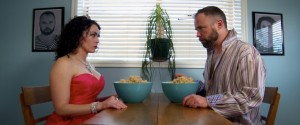 B + A (7 mins., Ex Machina, 2016, Connor Rickman and written by Matthew Ivan Bennett)
Last year, the company's Wildlife was judged as the Utah Short Film of The Year, as part of Fear No Film at the Utah Arts Festival. For this year's film, Rickman tapped Utah playwright Matthew Ivan Bennett who had written a script that transforms the predictable rom-com form with a smashingly effective surreal tone framed by sharp tongued barbs and on-point humor. Bennett's script for the film, about a couple who have the perfect marriage but treat each other in anything but sweet, sugar-coated loving ways, is based on what he remembered from a high school psychology lecture when the teacher bluntly stated that every man is an A-hole while every woman is a B-word. The film features Daniel Beecher and Melanie Nelson as the couple. B+A premiered at Slamdance this year and has played at numerous festivals.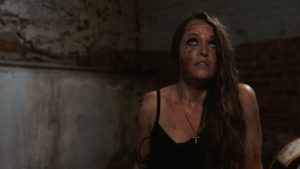 Oblivious (8 mins., Winner of 2015 SLC 48 Hour Film Project, Cameron Daley, John Maxim and Scott Halford)
A quirky, sparse but effective little thriller, two men are utterly casual and oblivious to every tell-tale element in a foreboding setting. The filmmakers made the most of the 48-hour challenge in which they are given a simple prompt line to develop their project. The film took first place in the competition along with an audience award and honors for best special effects and best use of line.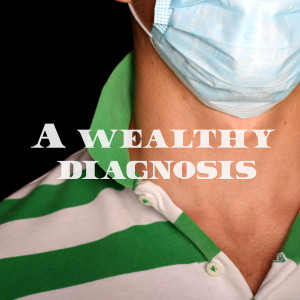 A Wealthy Diagnosis (16 min, Spy Hop Productions, 2015, Araceli Haslam, Ryan James and George Relyea)
A richly informative short documentary given its compact length and produced for Spy Hop's PitchNic program, this film proved to be an eye-opener for many audience members when it premiered last fall. The filmmakers had struggled initially to find anyone willing and comfortable to go on record to discuss whether or not the idea of an 'affluenza' diagnosis had legitimate merits as a cognitive disorder. The film opens with a sharply edited summary of the case of Ethan Couch, the Texas teen who stole beer and then killed four people and paralyzed another in a car accident. Couch, who comes from a wealthy family, could have faced up to 20 years in prison but ended up receiving 10 years of probation and an undisclosed amount of time at a rehabilitation facility. Earlier this spring, Couch was sentenced to two years for violating his probation after being detained in Mexico late last year.
The case sets up an important thematic pivot which the filmmakers handle admirably. Rather than focus on how families with the financial means can help their children through the juvenile justice system, the film turns the light on why children from poorer families are more likely to experience disproportionate treatment in the juvenile justice system because they do not have access to the same types of programs and treatments for diversion where children would have their cases dispensed without having to appear in court.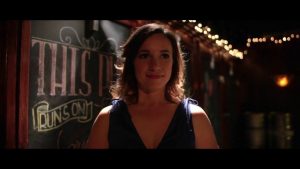 Hammer Suite (10 min., LDS Film Festival, 2016, Lincoln Hoppe)
An audience award winner at this year's LDS Film Festival, this short exemplifies convincingly the potential of a niche cinema which presents complex characters in storylines where the questions of faith are more subtly integrated within the narrative structure. A young musician struggles to find the right connection with the right audience while she performs on the dulcimer. She considers quitting after several attempts but then her epiphany comes from an unexpected source. The film includes an original score by Alan Willams and Hoppe and cast members Shelly West, Lydia Nelsen and Adam Johnson, along with Hoppe.