Longevity is a strategically important adjective to describe the Utah Arts Festival. It is an asset that also primes an organization to be flexible enough to change, adapt and incorporate new ideas and fresh perspectives. Institutional memory is key.
The festival has been fortunate to have many staff, volunteers, partners and sponsors who have committed many years to seeing the nation's first state-sponsored arts festival grow and thrive for more than four decades.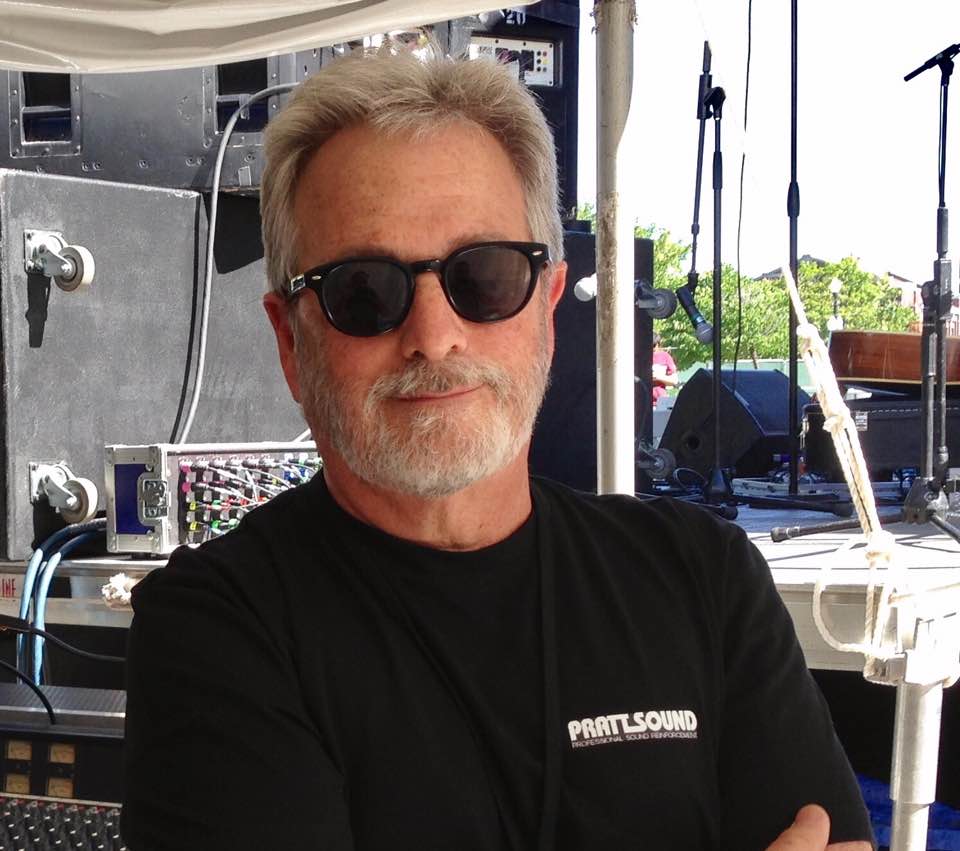 Among the 45 coordinators, many have served for 20 years or longer. They include Lauren DeGrado, 20 years; Rich Knickerbocker, 20 years; Lisa Sewell, executive, 22 years; Henry Wolking, jazz commission, 27 years; Chad King, box office, 27 years; Matt Jacobson, Artist Marketplace, 30 years; Kaye Wankier, 30 years; Patrick Heltman, stage production, 31 years; Ted Madsen, 32 years; Yolanda Kunder, information and store, 33 years; Geoff Partain, 36 years.
There have been numerous stalwart partners, including Pratt Sound and Oasis Stage Werks for the festival's expansive needs in sound engineering, who epitomize the festival's theme this year: United In Art.
Ed Pratt of Pratt Sound has participated in every festival since the inaugural event in 1977. For the first 13 years, he was a musician whose band appeared regularly and then, beginning in 1991, he became of the key personnel for the festival's sound engineering needs on various stages for many bands and performers. Since then, he has supplied audio and visual equipment to many venues in the Salt Lake City metropolitan areas as well as events such as the Salt Lake City Jazz Festival, Twilight Concert Series, Targhee Music Festival, Utah Pride Festival, Salt Lake Marathon and Sundance Film Festival.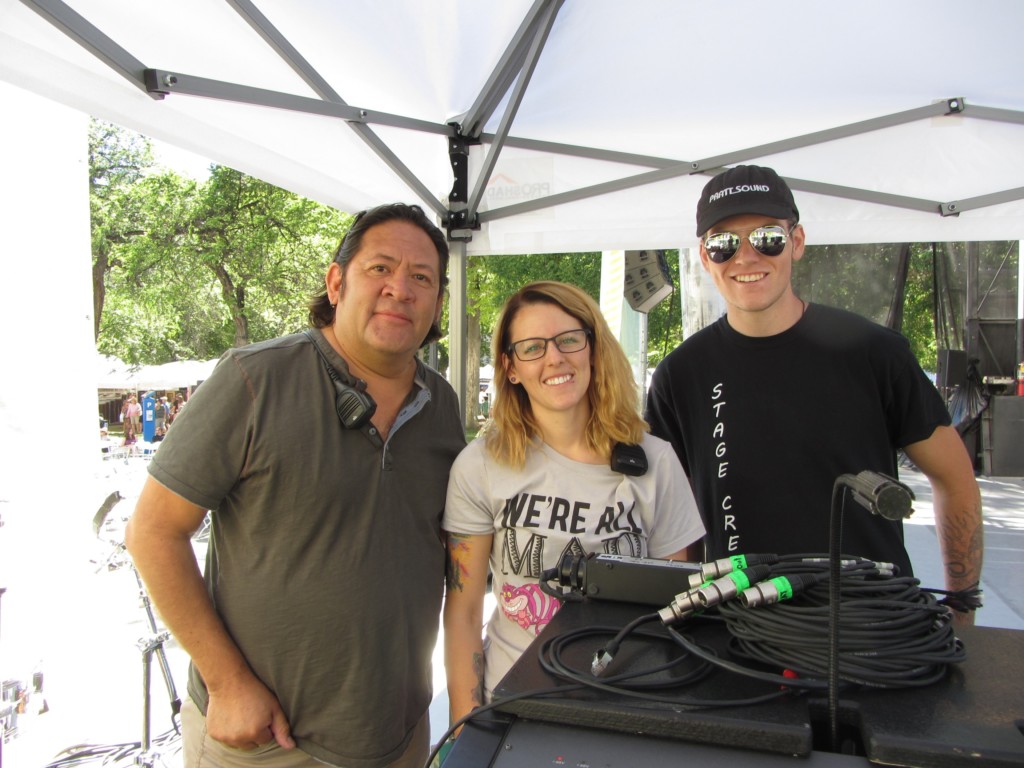 Pratt, who grew up in Utah, studied clarinet, piano and eventually picked up the guitar. As he developed his love for all styles of music including jazz and folk, he pursued a career as a musician and went to southern California in 1973. "I wanted to see how it was," he explains, "and an agent told me that I would have a much easier time if I had a sound system."
During his twenties, Pratt returned to Salt Lake City and went to Zion's Bank to secure a $1,000 loan and with an additional $300 in cash, he purchased his own sound equipment.
One of his most memorable gigs was in the old D. B. Cooper bar, named after the legendary skyjacker who disappeared and was never seen again. The bar was located in the basement of the Walker Center in downtown Salt Lake City, which is now the home of Bourbon House.
Realizing the agent's suggestion was right, Pratt gained a reputation for quality of sound. Shortly after, he was contacted by a group that was scheduled to perform at Kingsbury Hall, who was interested in renting his sound system. This inspired the eventual formation of his own business.
Meanwhile, Pratt focused on playing his music, which included a 1976 LP titled Late September Afternoon, featuring folk songs (which is available online courtesy of dedicated collectors). Pratt's three-piece band was invited the following year to play the first Utah Arts Festival and the trio played every year after that until 1990. In 1991, with his reputation in sound systems well known, Pratt switched gears and provided the essential background support that has carried through hundreds of local, national and international performers who have graced a festival stage.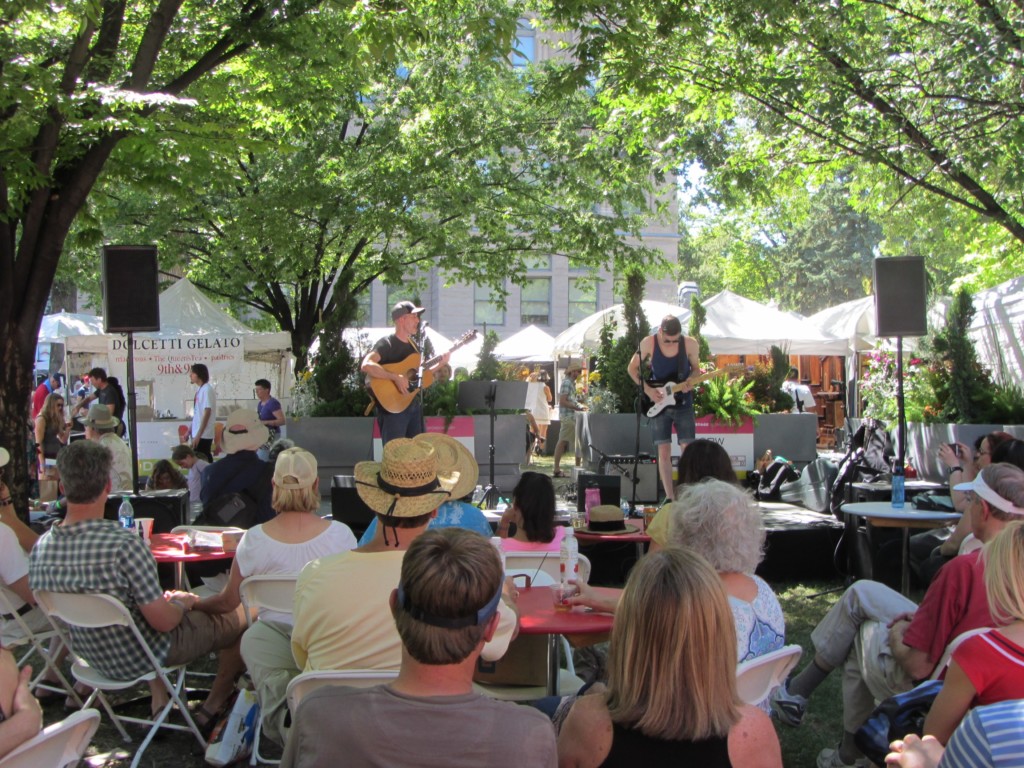 Pratt says he always has enjoyed doing the work every year, regardless of any problems or circumstances that inevitably will crop up during a large event with multiple stages and performers who bring their own requirements for their shows. Speakers are vulnerable to the occasionally "smoking hot" weather that coincides with the schedule of the festival, as well as the occasional cloudburst of rain that can occur unexpectedly at times. Pratt's philosophy always has been to treat every performer, regardless of stature, on every stage, small or main, equally. "For many, performing at the arts festival might be their Carnegie Hall, he adds.
Pratt says there are too many memorable performances to select as his personal favorites. However, several recent performers at the festival stand out, such as last year's show by Elvin Bishop, a grandmaster of the blues and R&B who has recorded on the genre's signature label of Alligator Records. Another was the incredible guitar work of Ana Popovic, who appeared at the festival in 2014.
And, as the festival now maintains six performing stages, Pratt says he is especially grateful to sound engineers from his staff and supporting volunteers who have made the work every year proceed as seamlessly as possible.