The temporary miniature city of cosmopolitan art and culture that defines the Utah Arts Festival will open Thursday, June 22, with new stories and perspectives from artists of all stripes.
The 41st annual festival will bring new faces and ideas from all venues. In the artist marketplace, 174 artists, including nine returning award winners, were selected from 615 submissions, including 59 from Utah and 115 from outside of the state. More importantly: 56 are making their first appearance at the marketplace (one-third of the list excluding returning award winners).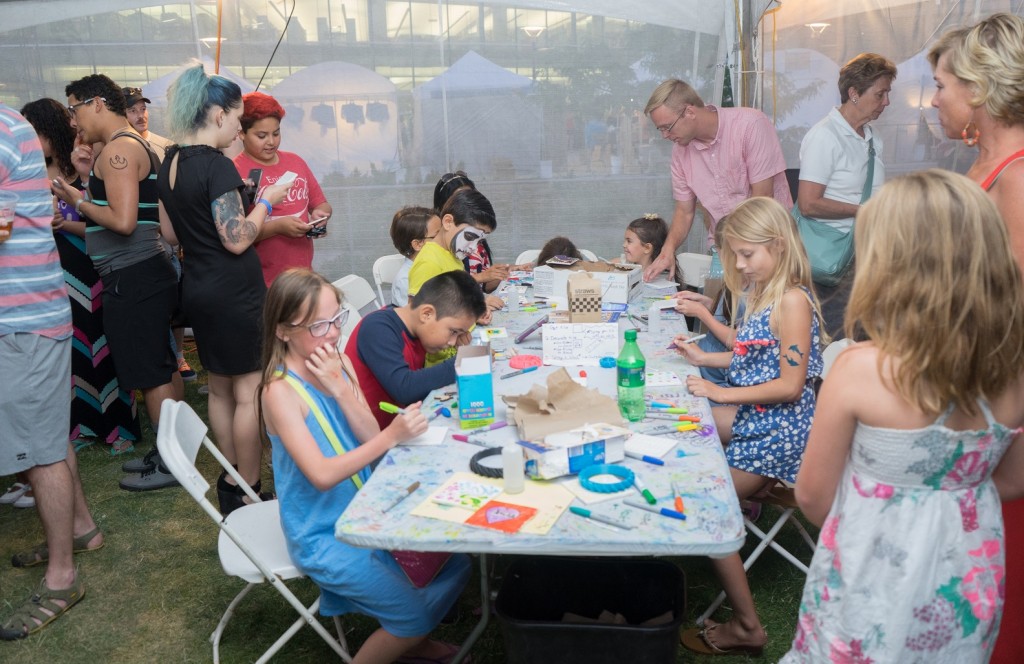 The Art and Technology venue will be equipped to help visitors make and take home nearly 10,000 items of their own creation along with a demonstration of everything from a simple homemade pinball machine to an artificially intelligent painter and to low-cost sensors measuring air quality that can connect to WiFi and provide scientists localized data for analysis and resolution.
Spy Hop Productions will augment the activities of Make Salt Lake in the Art and Technology venue by offering three free interactive workshops in beatmaking and music mixing, Claymation storytelling and filmmaking based on a scavenger hunt theme.
For the fourth year running, the Intermountain Acoustic Music Association (IAMA) returns with its annual songwriter academy and the finals of the Susanne Millsaps Performing Songwriter Showcase competition, which started earlier in the year with 59 contestants. IAMA workshops, to be held in the City Library, include sessions with current and past festival performers including Mitch Barrett, Duncan Phillips, Sierra Hull and Kate MacLeod.
IAMA Day has been designated for June 24, which includes the Millsaps finals (June 24, noon, Big Mouth Stage), the Mitch Barrett Trio, who combines Americana music with Appalachian-inspired storytelling (June 24, 8:50 p.m., Festival Stage), and Fruition, the Portland-based band that blends acoustic instrumental styles with roots, rock, blues and other genres (June 24, 9:45 p.m., Festival Stage).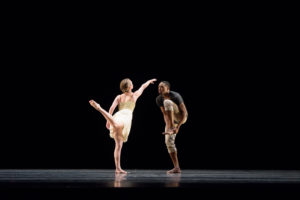 Visitors will see dance take a prominent place at the festival, signifying the deep roots of Utah's historic dance culture. Samba Fogo, Salt Lake City's impressive outlet for Brazilian dance and music, takes the stage as a headliner (June 23, 9:45 p.m., Festival Stage), kindling a choreographic blaze, metaphorically and literally, that will include excerpts from its largest concert taking ever this spring. Christopher Ruud's RUUDDANCES featuring Ballet West and Art Emotion will present a concert that includes two premieres: Emily Adam's Laden, this year's festival dance commission which also is sponsored by the Lefavi Wealth Management, and a new work choreographed by Christopher Sellars (June 23, 5:45 p.m., Festival Stage).
The Bboy Federation will hold its nightly dance competitions in The Round stage (June 22, 23, 24, 25, 6 p.m.) Likewise, three of Salt Lake City's longest-running and most influential dance companies and programs will perform throughout the weekend: Ririe-Woodbury Dance Company (June 22, 8:15 p.m., Festival Stage), Children's Dance Theatre at the University of Utah's Tanner Dance Program (June 24, 5:30 p.m., Festival Stage) and Repertory Dance Theatre (June 25, 6:45 p.m., Festival Stage).
Opening day headliners include Shooter Jennings and Waymore's Outlaws (June 22, 9:45 p.m., Amphitheater Stage), the son of country music giant Waylon Jennings, whom, just in the last year, reissued his Black Ribbons album on vinyl and released his musical tribute to electronic-music pioneer Giorgio Moroder, titled Countach (For Giorgio). As part of this year's Record Store Day, Jennings released Shooter Jennings & Waymore's Outlaws: Live on his own Black Country Rock label, featuring tracks recorded at shows in West Virginia and North Carolina.
And, tipping its hat to one of the event's first performers 40 years ago, the festival invites The Saliva Sisters, known for their burlesque and rowdy song parodies, to the headline stage as well on opening day (June 22, 10 p.m., Festival Stage).
Friday at the festival always is a big day for jazz. The Salt Lake City Jazz Orchestra (June 23, 7:45 p.m.) will be joined by Andrea Miller, vocalist, and Chuck Findley, trumpeter – both nationally known fixtures in the jazz music scene – along with Alex Heitlinger, director of jazz and contemporary performance at Utah Valley University, whose work For Patrick was selected as the festival's jazz commission for 2017.
Outstanding vocalists in jazz, R&B, blues, hip hop and funk will round out the second day line-up including Jarekus Singleton (June 23, 8:15 p.m., Amphitheater Stage), Niki Crawford (June 23, 9:15 p.m., Park Stage) and Dexter Allen (June 23, 9:55 p.m., Amphitheater Stage).
Weekend headliners include RJD2 (Ramble Jon Krohn) whose progressive samples incorporate rich soul cuts, clean horn sounds and idiosyncratic film clips to create a cinematic hip-hop sound that alternates between moody and bombastic (June 24, 9:45 p.m., Amphitheater Stage). Blues inflected with a simmering pot of gumbo on stage will be the hallmark of Florida musician Bill 'Sauce Boss' Wharton (June 24, 8:45 p.m., The Round). Also performing during the weekend will be Jae Hong Park, 18, and Chaeyoung Park, 19, the 2016 gold and silver medalists, respectively, in the Gina Bachauer International Young Artists Piano Competition (June 25, 5;30 p.m., Festival Stage). Bachauer recently marked its 40th anniversary as a major destination for international piano competitions.
Closing night performers include Pedrito Martinez and his group (June 25, (9:45 p.m., Festival Stage). Martinez, a world-class Afro-Cuban percussionist who also is a Santeria priest, has assembled a virtuosic band. Making its third appearance at the festival, the critically acclaimed Sound Mass, bringing together the musicians of Salt Lake City's Theta Naught and Austin, Texas' My Education, will perform new music that is simultaneously rock, symphonic, avant-garde, and sonic improvisation (June 25, 10 p.m., The Round).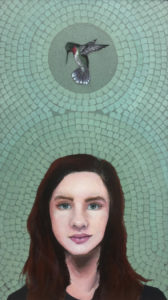 In The Gallery at Library Square on the fourth floor of The City Library, 50 art pieces created by Utah high school students from 32 schools will be featured. This is part of the traveling exhibition representing the 2016 and 2017 Utah All-State High School Art Show, which champions the work of juniors and seniors which are selected by a professional jury. The exhibit, free and open to the public, will be unveiled on opening day (June 22) in The Gallery at Library Square on the fourth floor of The City Library. A reception will be held for the artists and the public that day at 6 p.m.
In its 15th year, the Fear No Film shorts festival will include seven categories of screenings on the theme of memory, the annual Utah Short Film of the Year competition with seven finalists, and offerings of short programs of animation and live-action films for children three and up as well as those for children eight and older in the Art Yard.
This year's lineup of 61 films includes the largest representation of international films. There will be 31 films from 21 countries, 16 films from 7 other states and 14 films from Utah. This also will be the largest slate of films that have won awards at other festivals. There were a record number of submissions, well past the 500 mark. Screenings take place daily in the City Library auditorium.
After its biggest showing last year, the Literary Arts venue offers an equally dynamic program, with The Big Mouth Stage located on the east side of the festival campus adjacent to The Leonardo. Events include readings by some of the nation's best known award-winning literary figures, including Jeremy Sanchez of New York City, a deaf poet who is casting new ground in American Sign Language performance poetry, and Vogue Robinson, who was recently named poet laureate for Las Vegas' Clark County.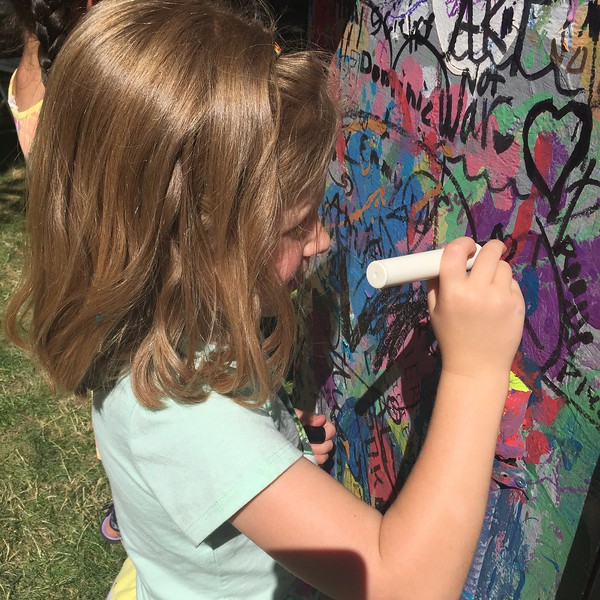 Poetry slams always are a big festival draw. This year 20 will compete in the individual event while the team competition promises to be an unprecedented blockbuster with teams from Salt Lake City and other major metropolitan areas in the West, all looking toward the national poetry slam competition in Denver this August.
Along with its team and individual poetry slam competitions and the Wasatch IronPen competition, which marks its 11th anniversary this year, literary arts organizers will present numerous workshops. Presenters include Sanchez who will offer a poetry slam working in American Sign Language (June 24, 2 p.m., Salt Lake Community College Community Writing Center). Consistently popular anchors for the literary arts workshops, Paul Guinan and Anina Bennett, the husband-and-wife team from Portland, Oregon who have created numerous comic book series including Boilerplate: History's Mechanical Marvel and other literary projects that mix their interests in science fiction, history and pop culture, return to offer four sessions for participants on making comic books. The workshops are geared toward anyone, regardless of any experience, who is interested in creating comic books or graphic novels, and learning the art of visual storytelling.
The workshops (June 22 and 23, 2 p.m.; June 24, 3:30 p.m., and June 25, 1 p.m., SLCC Community Writer Center on Library Plaza) will cover fundamentals by providing examples of comic book scripts so that participants can gain a sense of what the basic format of a script is and the art as it might be based upon the story. As with a movie script, a comic book script describes the action and dialogue occurring inside a panel. Guinan and Bennet are, of course, headed to the massive Comic Con in San Diego next month (July 20-23).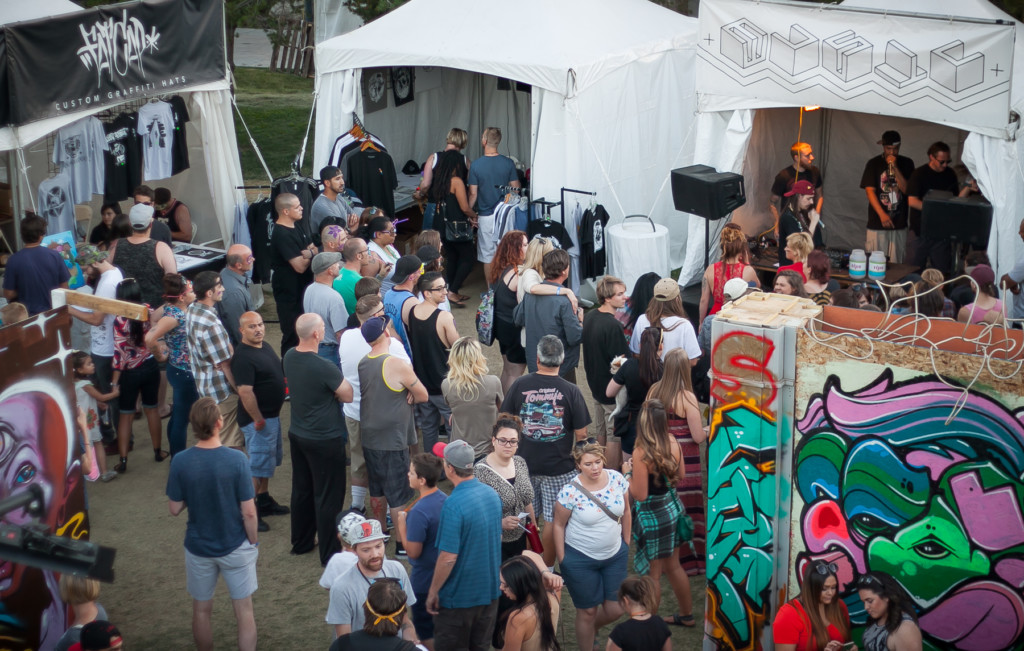 The Urban Arts Yard will be the scene of collaborative graffiti art presentations by local artists as well as two painters who will be turning a customized classic Volkswagen bus into a mobile installation piece. At FatCap Hats, visitors can select lids which then will be turned into custom hats by local artists, for a nominal price.
Visitors also will be invited to add their own mark in the "100 Artists 1 Image" by painting a piece of a 20-foot puzzle mural. The completed work will become eventually a part of the art collection for the Volunteers of America Homeless Resource Center for youth.
The annual Mayor's Artists Awards will be presented June 23 at 7:30 p.m. on the Festival Stage. This year's recipients are Geri Cordova (visual arts) known for her youthful, exuberant style that incorporates chalkboard art, graphic design, fine art techniques and her own Latina style. Lynn Hoffman-Brouse (art education), a Utah based photographer, specializes in environmental portraiture and documentary essay and she founded TheDocumentaryProjectFund, a nonprofit organization that supports documentary photographers working on long-term projects in their communities.
Shawn Kane (service to the arts-individual), owner of Kane Consulting, plays a critical role in many Salt Lake City arts events and concerts. Formerly the events services security manager for all Winter Olympic events in Salt Lake City in 2002, Kane has conducted emergency communication and response trainings and provides leadership to help make events in the city safe, fun places. Gifted Music School (service to the arts – organization), a nationally recognized nonprofit music school for children in Salt Lake City, is recognized for producing students who are accepted to top nationally ranked conservatories and academic institutions annually. The student enrollment is 500 with 120 of those students attending the Project-GRIT program at Mountain View Elementary, where the Gifted Music School is creating a pathway to success for many at-risk children.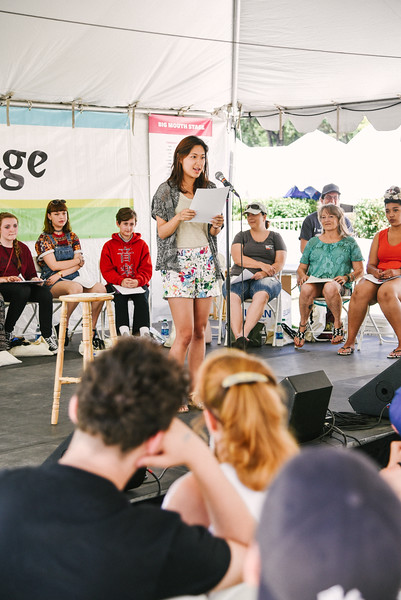 Susan Memmott Allred (performing arts), a costume designer for Southern Utah University, has worked with the Utah Shakespeare Festival, Mormon Miracle Pageant, Mormon Tabernacle Choir Christmas PBS Show and Utah Opera. She first realized a love for the arts and music while attending school at Millard High School, Dixie State and Southern Utah University. She also received the 2015 Governor's Award for her contribution to the arts in Utah.
The extended weather forecast calls for festival days to be sunny and seasonable with temperatures reaching into the 90s, and total attendance is expected to reach 80,000 during the festival, which runs from Thursday, June 22 through Sunday, June 25. All events will be at the City Library Square and Washington Square as well as activities in The City Library. Ticket prices will be the same for the fifth consecutive year. Some 60 percent take advantage of various ticket discounts and more than 7,000 tickets are given free to underserved and special needs populations. And, admission always is free for children 12 and under – this year, being the 20th anniversary for the cause, thanks to the support from the Salt Lake County Zoo, Arts and Parks levy.
Artist's Marketplace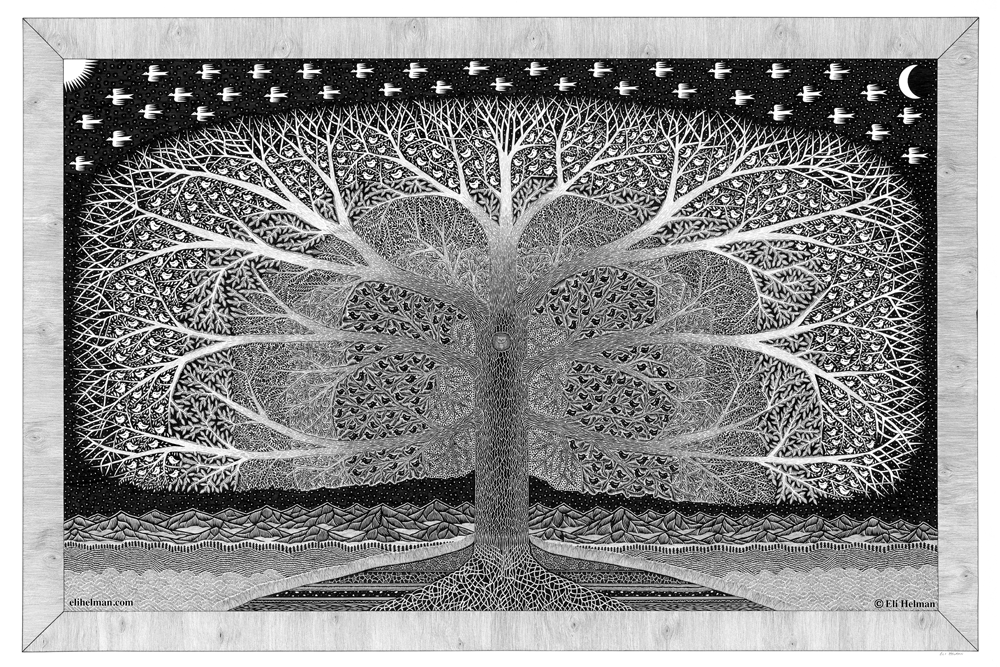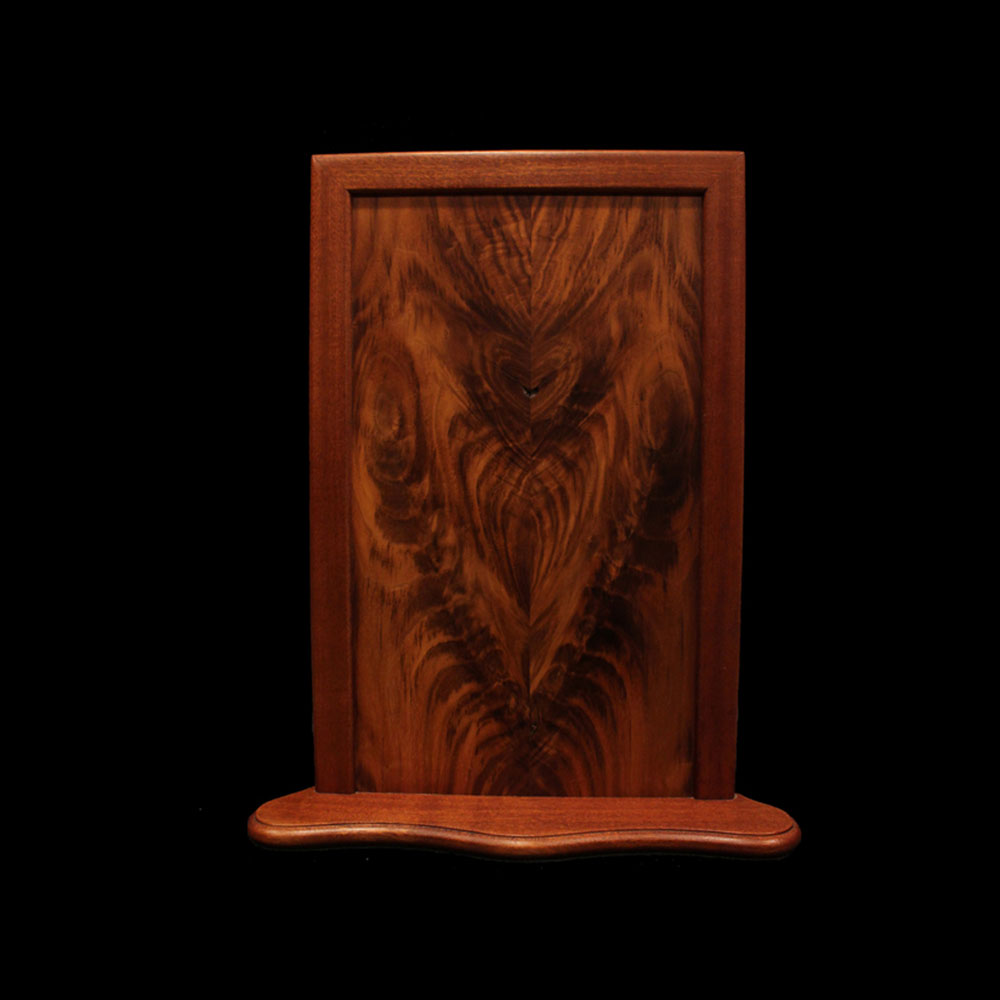 As customary, this year's Artist Marketplace will not disappoint in diversity, featuring everything from pottery in both serious and whimsical forms, rich hand-made and hand-woven fibers, jewelry in glass and metal forms, oil paintings in serious and comical representations, scenic watercolors, clever toys and photography in exceptionally executed prints and originals.
Returning award winners from 2016 include Alex Horst, Jewelry, Prescott, Arizona (Best of Show, Sponsor Jury Award), Booth 30; Ken Acton, Wood, Billings, Montana (Best of Show, Board Member Award), Booth 84; Jake Asuit, Metalwork, Cleveland, Georgia (Best of Show, Artist Marketplace Award), Booth 160; Stephen and Bonnie Harmston, Graphics and Printmaking, Chandler AZ (Best of Show, Gallery Association Award), Booth 88; Lee Hendrickson, Photography, Goodyear, Arizona (Award of Merit, Sponsor Jury Award), Booth 7; Eli Helman, Drawings/Pastel, East Hampton, Massachusetts (Award of Merit, Gallery Association Award), Booth 51; Chris Blackburn, 2-D Mixed Media, Salt Lake City (Award of Merit, Board Member Award), Booth 13; Charlie Hastings, 3-D Mixed Media, Salt Lake City (Award of Merit, Artist Marketplace Award), Booth 151; Rhett Risler, Wearable Art, Lucerne Valley, California (People's Choice Award), Booth 36.
Music Commissions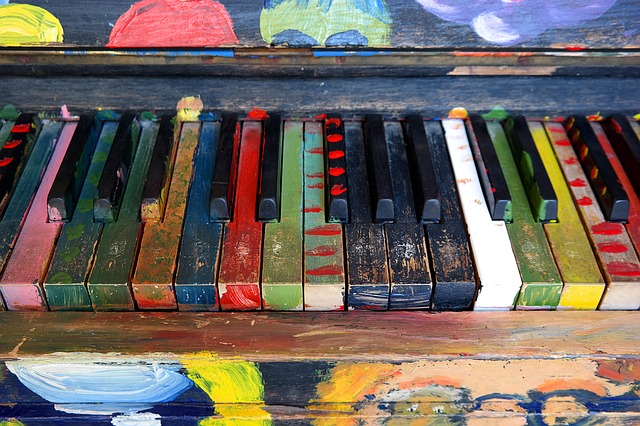 In addition to Heitlinger's jazz commission that will be premiered with the Salt Lake City Jazz Orchestra, the festival awarded a chamber music commission to Stacy Garrop, an independent composer who lives and works in Chicago and has received numerous commissions recently. Postcards from Wyoming will be premiered by Sinfonia Salt Lake (June 24, 4 p.m City Library auditorium).
Art Yard: The venue, which will be open every day for children during the festival until 9 p.m., is offering many activities based on an oceanic and marine wildlife theme. Various nonprofits will offer numerous make-and-take projects including Art Access, Natural History Museum of Art, Tracy Aviary, Utah Museum of Contemporary Art and Utah Museum of Fine Arts. The always popular Summerhays Music Center Instrument Petting Zoo returns while the yard also offers two series of children's Fear No Film screenings, which will run continuously.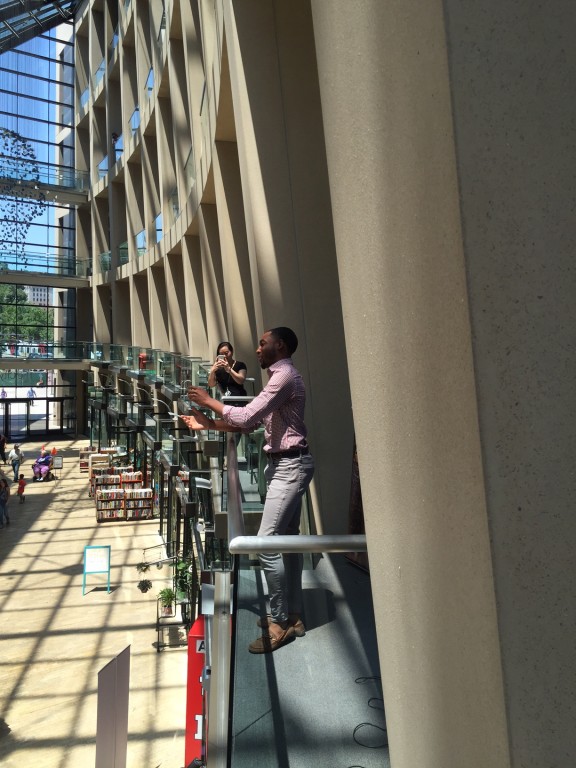 The City Library: The library has a dominant presence with the 2016-2017 Traveling Exhibition of the Utah All State High School Art Competition in the fourth-floor gallery, numerous visual arts and musicians' workshops, performances of operatic arias, a collaborative painted mural project on a piano, and, of course, the entire schedule of screenings for Fear No Film as well as the premiere of the chamber music commission. New this year is the People's Piano Project, being coordinated by The Mundi Project and Visual Art Institute. Visitors will be invited to paint a mural on a piano during several painting sessions (June 22, 23 and 24, noon-2 p.m., 4-6 p.m.), with guidance by Visual Art Institute faculty Bruce Robertson and Shelley Redford-Young. Painting sessions will be limited to 30 minutes and made available on first-come, first-serve basis. A public performance on the piano will be held Sunday, June 25, at 1 p.m., and the piano will remain in the library atrium throughout the summer for the public to play. Among the activities in the Library Atrium will be Random Acts of Opera, featuring Utah Opera artists, on Friday and Saturday (June 23-24) at 2 p.m.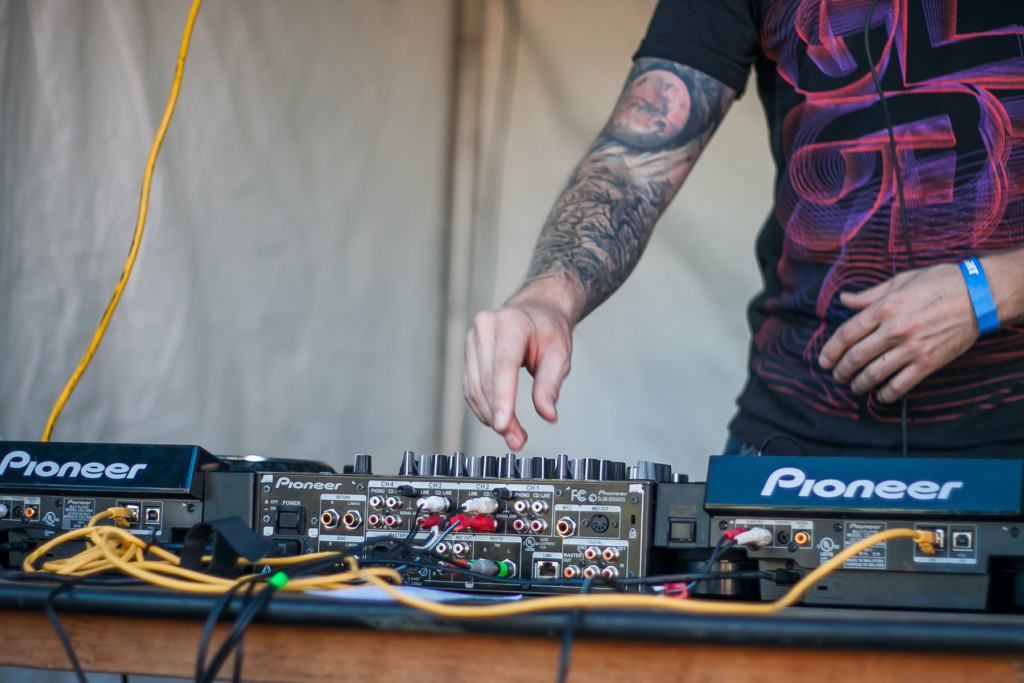 The Leonardo Museum: Serving as an ancillary venue, the museum will host a family lounge, where kids can compete in a Lego or bubbles science activity at the museum while parents relax on the main floor lounge with refreshments. Other kids' activities will include making homemade gummy bears, driving sphero robots for making arts, competing in Lego building, and creating a unique mac-and-cheese dish. The activities will take place daily during the festival from noon to 7 p.m. Evening activities for adults also are planned at The Leonardo, which include wine and food pairings. The activities will take place nightly from 7 to 11. Festival patrons can access The Leonardo Family Lounge and The Leonardo Wine Lounge for a $5 add-on that can be purchased in advance online upon entrance to the Utah Arts Festival or inside The Leonardo. Children, 12 and under, will be admitted free.
Festival gates open at noon and close at 11 p.m. each day. Thursday is free for everybody. Adult admission is $12 for each day. Lunchtime specials are available on Friday only from noon to 3 p.m. for only $6. Children 12 and under are free. Seniors 65 and above as well as military personnel are $6. A four-day pass is only $30. For details and more information visit here. Follow the Utah Arts Festival on Facebook and Twitter @utahartsfest. Join the conversation at #UnitedInArt.
And, look to The Utah Review as well as the Utah Arts Festival website throughout the next week for multiple daily features and announcements about festival events.