Opening day headliners for June 22 on the main stages of the 41st annual Utah Arts Festival feature musicians with enduring legacies, both national and international.
Shooter Jennings and Waymore's Outlaws – 9:45 p.m., Amphitheater Stage
The son of Waylon Jennings and Jessi Colter, two of country's music biggest legends, Shooter Jennings has carved out a diversified musical career that defies conventional wisdom in the best possible sense. In the last dozen years, he has released eight studio albums, two records of live performances, video games and has established his own recording label Black Country Rock.
His career is an ideal case of the independent musical entrepreneur who sees artistic potential in every format. His 2016 album Countach (For Giorgio), an homage to Giorgio Moroder, one of the most influential figures in electronic music, charted as high as seventh on Billboard's rankings for top dance and electronic albums. Tracks include collaborations with Marilyn Manson, Brandi Carlile and Steve Young. Notable collaborators are guaranteed on every Jennings release, such as horror novelist Stephen King who narrated as the character Will O' The Wisp on his 2010 album Black Ribbons, an intriguing fusion of country and rock with a sharp psychedelic vibe.
Manifesto No. 1 from his 2005 debut album Put the 'O' Back in Country, probably the surest and earliest sign of his maverick aesthetics, has endured as a staple favorite among his fans. The current tour will likely be the final collaboration with veteran members of The Waylors, the band that backed his father, and are now known as the Waymore's Outlaws. This spring, Jennings released a live album with him and the band which captured performances in North Carolina and West Virginia. Some of the tracks includes classics his father performed.
Saliva Sisters – 10 p.m., Festival Stage
Few Salt Lake City performing groups can claim the longevity that The Saliva Sisters have enjoyed as performers. They performed in the earliest years of the Utah Arts Festival, have become a staple at the annual Utah Pride celebrations, and have even appeared at the Sundance Film Festival. Their penchant for song parodies was evident from the start, as a 1997 feature from the Deseret News indicates:
In the 1970s, they were floating around as "chick singers" with local bands, just waiting to meet and do some harmony. When they sang their first song in public, "Bunk Bounce Boogie," says Nunley, they wore garbage bags. "After that, it got sillier and sillier."
That was back in 1981.
When they added a second song, "Lullaby of Broadway," and a third, "Boogie Boogie Bugle Boy," they were ready for Sundance and the Utah Arts Festival.
Their popularity endures likely because they have proven from decade to decade that not everyone in conservative Utah has a thin skin and that there is always room for a little ribald naughtiness on the performing stage. It is a worthy testament that the group has performed for many venues including gay rodeos and even an appearance at a conference of Western Republican Governors.
Ghostowne – 8:15 p.m., Amphitheater Stage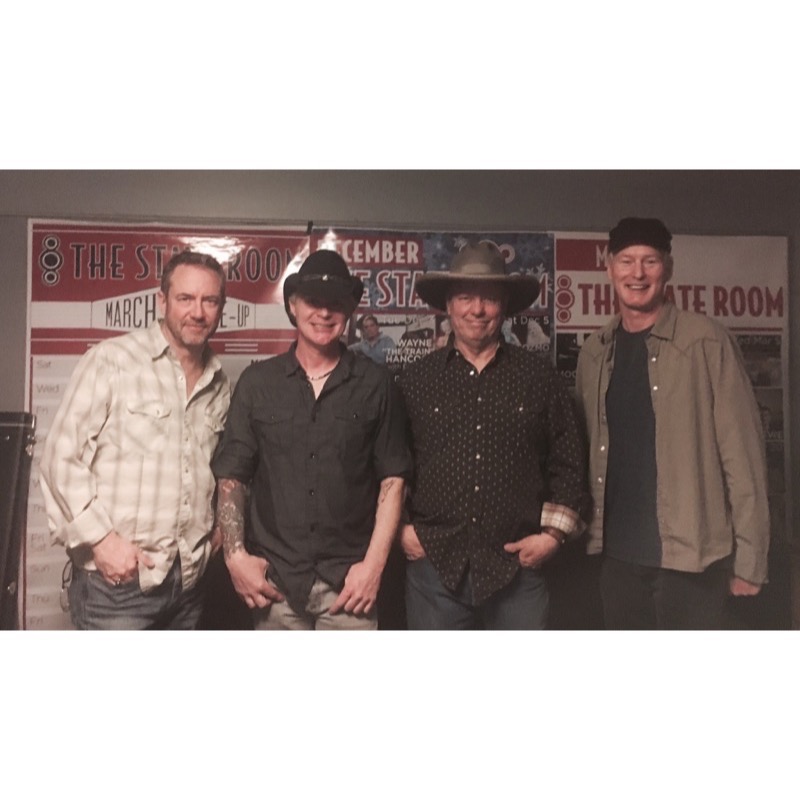 A longtime regional favorite, Ghostowne was formed 18 years ago Steven Wells, the band's lead singer and songwriter who also performs on rhythm guitar. A rugged, muscular sound permeates the band's music which finds its roots in country, southern and rock with Americana roots. The band has a strongly loyal following. Other band members include Joey Maggard, lead and rhythm guitar; Allen 'Sparky' Tuttle, electric and upright bass and Gordon Gardner, drum and percussion.
Other opening day highlights include the Ririe-Woodbury Dance Company (8:15 p.m., Festival Stage), Numbs (7:45 p.m., Park Stage), Harry Lee & The Black Alley Blues Band (9:15 p.m., Park Stage), Salty Cricket Composers Collective (7:45 p.m., Garden Stage), Chad and Kristo (9:15 p.m., Garden Stage), SIAK which features experimental industrial techno music (9 p.m., The Round), and Matt McMurray (10 p.m., The Round)