Saturday's weather will be perfect and the Utah Arts Festival's headliner slate is ideal for a summer evening. Among the highlights are performers marking the fourth annual IAMA Day for musicians and members of the Intermountain Acoustic Musician Association (IAMA). There will be the finals of the Susanne Millsaps Performing Songwriter Showcase competition (noon, Big Mouth Stage), with the winner taking the stage as the opening act (8:25 p.m., festival stage) before the Mitch Barrett Trio show (8:50 p.m.).
Among the highlights:
Mitch Barrett Trio, 8:50 p.m., Festival Stage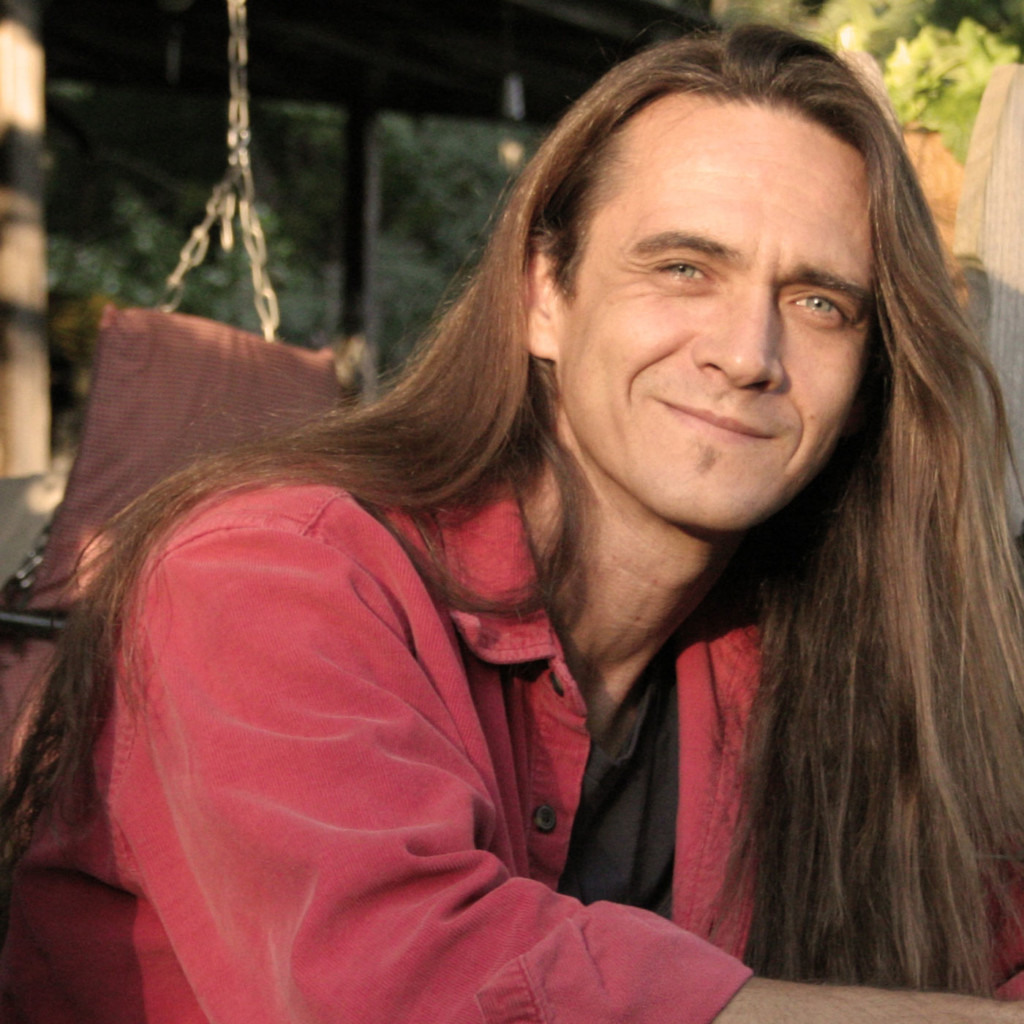 The art of storytelling in Barrett's music signals a passion that carries over from concerts to educational programs. Inspired by his late grandfather (Bunk Gay) who many locals in Kentucky considered one of the finest storytelling masters, Barrett is sharing the legacy through concert assemblies for elementary and high schools, colleges, and community groups. The school performances have mixed Appalachian songs and stories, which are tailored to suit educational objectives in arts, history, culture and humanities.
A native of the eastern Kentucky region, Barrett's love of music and storytelling was inspired by his grandparents and he started the guitar at the age of 11. One of the most enduring experiences of his formative years was the Christian Appalachian Project (CAP) where he not only was able to develop his interest in music but also his skills at woodworking. Today, he continues his involvement with the organization by teaching creative writing to students as well as concert performs. He lives in the home outside of Berea, Kentucky where he grew up, and is active with numerous Kentucky arts organizations.
In a 2015 interview with CAP, he talked about the organization's formative influence on his life: "CAP saved me when I was a kid. I was what they call today a 'latchkey kid' because, back then, our parents had to work. So, I was in the holler with my old grandpa, where oftentimes, he was watching four grandchildren. He would mostly sit under an old cedar tree, smoking his pipe, telling us not to get hurt. CAP was a savior that way. I got to attend camp and be exposed to young college students, which was a big influence on me and where I am now. I am very proud of CAP and am proud to continue to be a part of this organization."
Fruition, 9:45 p.m., Festival Stage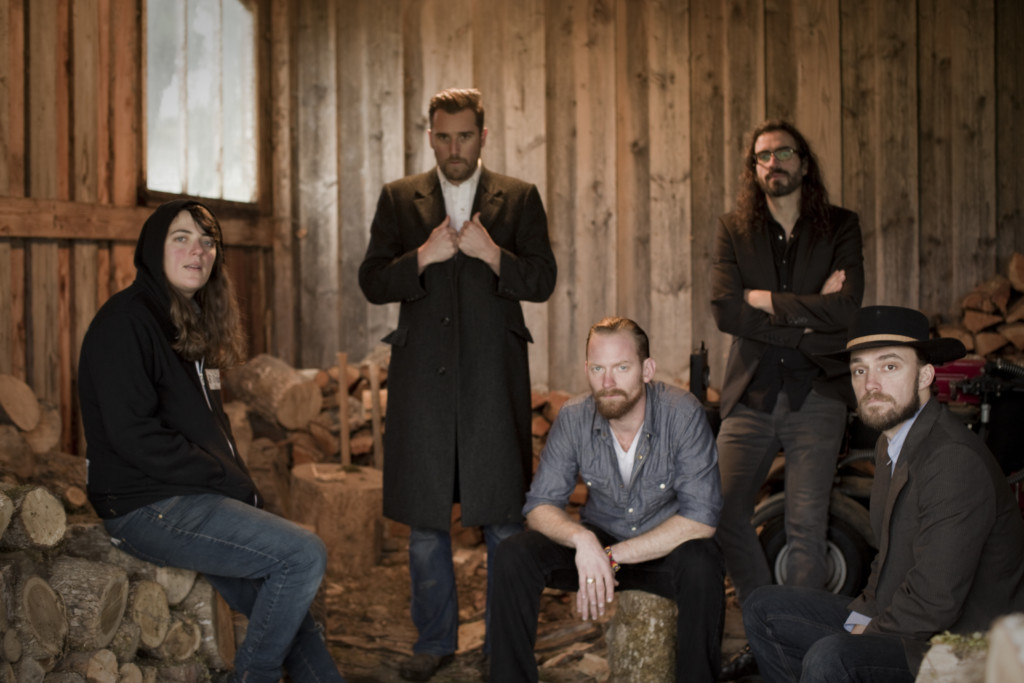 In its eight years, this quintet based in Portland, Oregon has matured into a diversified band that blends many genres in a unique acoustic style. Recently, Kellen Asebroek graciously answered questions in an email interview with The Utah Review.
TUR: How did Fruition come together as a band and what were the unique strengths, talents and musical ideas that each member brought into the group? What were the formative experiences and musical education/training for each band member?
KA: Through a few serendipitous, "right place at the right time" type of moments in 2008, the core of songwriters along with our original bassist met in Portland. There was a particular instantaneous chemistry in our vocal harmonies that made it obvious to us that we needed to start a band, pronto. We all brought different backgrounds and styles to the group, but one of the main shared traits between us was desire. We were ready to pour every ounce of our time and energy into making this work.
TUR: The band seems to be quite emphatic about not being classified into a particular genre or even necessarily a blend or mix of different styles. In identifying as a song band, what element becomes most important in the band's music making?
KA: It's true, over the years we've had a hard time answering the question of genre, and so we often call ourselves a "song band." To us that just means that we like to focus on the essence of what makes a song memorable, without much extra baggage. We like to keep the songs pretty short, and we only like to present them as a band when we know we love them, we believe in them, and we can't get them out of our head.
TUR: The band draws from plenty of experience in its musicians who also are songwriters. What are the advantages of having such diverse talent sources for songwriting so easily accessible and perhaps what are some of the challenges that Fruition's songwriters deal with in writing new music?
KA: Having three songwriters is a huge part of what gives us our sound. Each individual songwriter has their own very unique style as far as crafting lyrics, writing melodies, and their vocal stylistic choices and approaches. But once the whole band adds their flavor – when the harmonies are added, when the drums and bass figure out the ideal parts, and the arrangement gets subtly changed and fleshed out by us as a unit – that's when it gives the song "the Fruition sound."
As far as challenges go, it can be difficult to choose, say, an albums worth of material, when there is so much good stuff. Or in the case of varying output from each songwriter, for example Jay writes a TON of music so it can be challenging to distribute songs (by songwriter) across an album or a live set – he sometimes has to compromise in order for other singers to get their voices heard. This doesn't go unappreciated, trust me 🙂 It also helps encourage me to get my S#!% together and write more.
TUR: What are the best and least liked elements of being such an active band on the road, and especially the festival circuits?
KA: Best liked: Driving around the country and working our buns off doing what we love for a living, with a bizarre sleep schedule and crazy amounts of time gone from home.
Least liked: Driving around the country and working our buns off doing what we love for a living, with a bizarre sleep schedule and crazy amounts of time gone from home.
I jest a little with the phrasing up there, but it's true. Everything that makes this job amazing can also be the things that make it lonely or tiresome or scary.
TUR: Portland's music scene is as distinctive and diversified as some of the longest running and best known music metropolitan centers around the country, including Las Vegas, New Orleans, Nashville, Detroit and others. What aspects of Portland's music scene and appreciation have really nourished Fruition's creative development?
KA: I think musically what has distinguished Portland's scene over the last few decades has been the general Pacific Northwest's birthing of the Grunge movement, as well as a lot of the indie rock big guns. That being said, our success didn't benefit much from the Portland scene. We, in a lot of ways, had to create our own scene. A family of friends and fans evolved beautifully around us while we busked daily, toured relentlessly, and moved forward despite being mostly ignored by the press and more popular NW music scenesters.
TUR: What is the band's plans for the remainder of the year, in addition to performing on the road and festival circuit? Are there plans for a new album or EP?
KA: We are smack dab in the middle of festival season! We just finished playing Telluride Bluegrass Festival, which was amazing, have more CO and UT dates coming up, High Sierra Music Fest in CA next week, and a whole laundry list of other awesome fests around the country in the coming months. We're topping it off in September by being direct support for GreenSky Bluegrass at Red Rocks (Sept 23) as well as playing the incredible Strings & Sol music festival in Mexico this winter.
We just finished recording and mixing a new LP, which is now in the early stages of artwork, track arrangement, publicity and so on. It will certainly be a definitive statement, musically, of the band we want to be and show to the world.
Bill 'Sauce Boss' Wharton, 8:45 p.m., The Round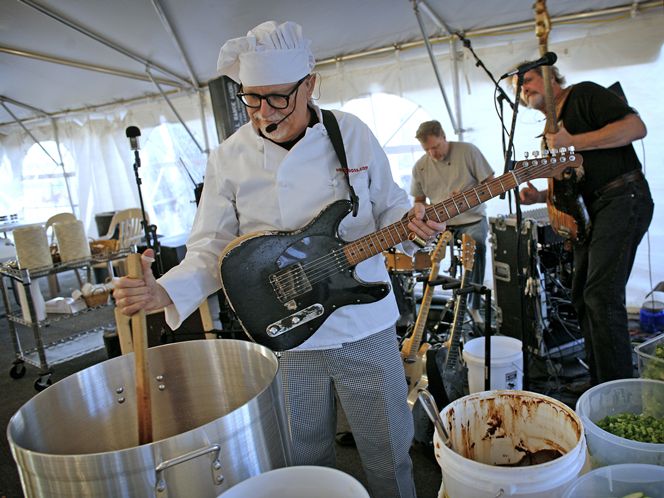 A Florida guitarist with a deeply rooted funk style, Wharton has been called the "inventor of gastronomic boogie woogie," serving more than 200,000 bowls of gumbo over the last quarter century to audiences.
His philanthropic venture Planet Gumbo also serves music and gumbo to homeless shelters across the country. While in Salt Lake City, Wharton hosted a special, private performance at the Volunteers of America (VOA) youth homeless center, a longtime community partner of the Utah Arts Festival.
In an interview with The Utah Review, Wharton was surprised how popular the idea of performing while cooking a pot of gumbo on stage would become. "It was an idea worth pursuing initially but I didn't realize it would turn into what it would turn into," he says. "It changed the whole nature of the performance and getting the audience involved just made the connection stronger."
His nonprofit organization Planet Gumbo is completely altruistic, and Wharton says it has kept him especially grounded throughout the years as a performer. For those he serves through his charity, especially kids, a concert and a gumbo meal at least gives them a temporary respite from the troubles and offers them entertaining relaxation. Through these events, Wharton has been able to recruit others to provide complimentary services to the person served through the organization. This includes barbers as well as individuals who can direct shelter residents to possible job opportunities or subsidized housing. Gumbo happens to be a not so complicated recipe but it serves up a metaphor with music that gives hope to anyone looking for a bit of diversion and solace in troubling times, Wharton explains.
His culinary-music crusade was captured in a 1999 song by Jimmy Buffett, I Will Play for Gumbo. Wharton also wrote Let The Big Dog Eat, his anthem that became an instant hit with roots blues enthusiasts in a cover by Albert Castiglia. The song was also on the soundtrack for Something Wild, the 1986 comedy film by Jonathan Demme. And, yes, he has appeared on Food Network and was featured in the former Gourmet magazine.
RJD2, 9:45 p.m., Amphitheater Stage
RJD2's (Ramble Jon Krohn) progressive samples incorporate rich soul cuts, clean horn sounds and idiosyncratic film clips to create a cinematic hip-hop sound that alternates between moody and bombastic. "I treat my records like thrillers," RJD2 has said in numerous interviews.
A Columbus Ohio native, he emerges less as a conventional DJ than as an auteur comparable to some of the best-known directors of film. He can bring cogent and cohesive sonic palettes that incorporate disparate sounds and samples of numerous musical styles. His website is unique in how it presents examples of his music, reflecting a distinct cinematic style in animation.
In an interview several years ago, he counted among his top role models as "Jim Henson, Stevie Wonder, John Bonham and John Carpenter." Explaining further, he said, "the composition of a song is more analogous to the contours of a drama. I learn more from TV shows and movies when it comes to the arrangement of a song than I do from good music arrangers. … There's all sorts of devices that I absorb from movies and TV shows and books and not from music."
In 2015, RJD2 released a collaborative album with rapper STS, titled STS x RJD2. His sixth solo album, Dame Fortune, was released in 2016.
Other Saturday performances include Grits Green and Khensu (8:20 p.m. and 9 p.m., respectively, Amphitheater Stage), MiNX and Quiet Oaks (8:45 p.m. and 10 p.m., respectively, Park Stage), The Lab Dogs and Jake Dreier Trio (8 p.m. and 9:30 p.m., respectively, Garden Stage), and Taiko BOOM! (7:30 p.m., The Round)