Spy Hop Productions' partnership with the Utah Arts Festival has evolved through the years, mainly because of the national youth media group's penchant for adventurous projects that push the creative boundaries of festival visitors much in the same way the organization's mentors encourage their students to be as bold as possible.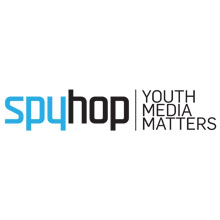 This year, Spy Hop finds its place in the festival's Art and Technology venue by offering three new interactive workshops in the Digital Art Lab, located near the crescent wall on the east side of Library Square. And, the creative efforts of students will be highlighted in a showcase on the festival's closing day at 6 p.m.
The workshops are designed for students, ages 13-19, the same as the target population served in Spy Hop's multidisciplinary programs that include filmmaking, music and studio projects, video game design and other multimedia community partnerships. And, Adam Sherlock, Spy Hop's community program manager, says the workshops could be the stepping stone for teens to become involved in the organization and sample one or more of the creative production programs.
The workshops, which are free but require advance registration, are based on hands-on activities in beatmaking, stop motion animation and filmmaking. And, as an incentive, every student who participates in any of the workshops will receive a pair of festival tickets.
In the beatmaking workshop (June 22-23), Myke Johnson, Spy Hop's audio mentor, will guide students through the beatmaking process, first by introducing to them what are the essential elements of beat, whether the genre is electronic dance music, hip hop or pop. Johnson will then turn students loose on Ableton Push controllers, turn tables, electric guitars and bass to create compositions that will become the basis for ongoing workshops projects that will be completed during the weekend.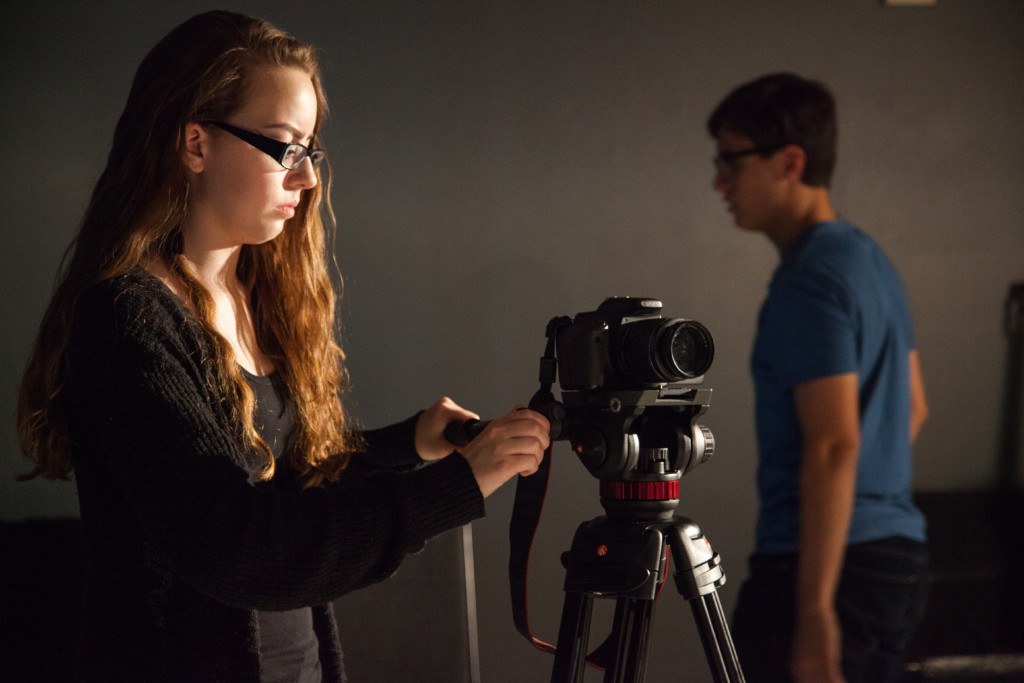 Johnson says the workshop is flexible enough for one-on-one interaction so that participants can feel comfortable, regardless of their skill levels coming into the activity. Thus, the workshop is not just about mastering specific skills but also about gaining the confidence to create something while learning the technical aspects of beatmaking. A staple of digital music production labs, the Ableton Push controller is not only accessible for the student to learn but it also results in professional quality outcomes. While it has become more widely available, the controllers are still relatively expensive, at around $800, so the workshop giving students a chance to work with these tools is the next best option.
In the Claymation animation workshop (June 24), Liz Schulte, digital design mentor, will take participants through all of the steps going rom analog to digital to sculpt a character out of clay and then use stop motion software to capture movement and create a story. Once participants have added voiceover and a soundtrack, they will have a complete short film of between one and two minutes. Schulte says the workshop is a perfect accessible, affordable venue for anyone to learn the process. "Have a green screen, a bunch of clay, some eyeballs and a camera, and you're good to go," she says. "This type of activity is a guaranteed success because students can have the satisfaction of creating something in complete form in a relatively short time."
And, as with the beatmaking workshop, Schulte says the program is flexible to accommodate where students feel most comfortable at in their skill levels. She says some students may have time to enhance their project by adding, for example, a title or credits screen.
The elegant simplicity about stop motion is that it can be made with anything, as long as the person understands how to determine the exact distance to move the object frame by frame. Claymation just extends the imaginative possibilities further. Other than that, students can make their project as unique and versatile as possible, choosing different angles, cool effects, sound effects or narration. And, doing it on a home computer is easier than ever, now that most webcam models can be purchased for as little as $20 and most stop-motion software options can be downloaded for free.
Essentially what we are doing is a video scavenger hunt. The students will get a list of challenges that they will need to find throughout the festival and shoot them. They will each have about 10 images at the end of the scavenger hunt which they will edit together and make music to put to it. It's meant to be a fun, creative way to explore the festival.
The final workshop (June 25) is 'Shoot The Clues' filmmaking workshop, led by Shannalee Otanez, documentary arts mentor. "Essentially what we are doing is a video scavenger hunt," she explains. "The students will get a list of challenges that they will need to find throughout the arts festival and shoot them." They will work in teams, as they solve the riddles and then edit their short film, add original music and then present their final results at an evening showcase.
For information, see here.