For the 16th annual Fear No Film portion of the Utah Arts Festival, curator Topher Horman has crafted seven sequences of presentations in the most intriguing interpretations of the various ways in which societal band aids are removed and the underlying concerns and scars are exposed. Each program is described below.
Screenings last about an hour inside the City Library Auditorium. All screenings, except for kids' films shown in the Kids Art Yard, may contain adult content. All are free to the public.
Self Identity (June 22, 4 p.m.; June 24, 2 p.m.)
The screening opens with a film that immediately sets the tone of how roles are reversed and taken. The Jump (10 mins., United Kingdom, 2018, directed by Andy Sowerby) is about an astronaut on an unprecedented voyage into deep space. In a series of discontinuous communications, she discovers her life on Earth, where she had left her husband, has changed for good. Love, the risk of emotional loss and time's elasticity drive the thematic underpinnings of this opener. In Real Lovin', (4 mins., Canada, 2018, directed by Adrian Harasowsky), the theme of emotional fulfillment zigs and zags in a story that is left open to interpretation, depending upon the role an individual takes in a relationship.
You Will Be Fine (Gros Chagrin), (15 mins., France, 2017, directed by Céline Devaux, opens as Jean, inebriated from his birthday celebration, recalls his breakup with Mathilde. Devaux refreshes the conventional love-sad-love formula of comedy and drama with a counterpoint of animated and real imagery that really emphasizes the paradoxes of romantic relationships. The film won best short film honors at the Venice Film Festival as well as at the Gijón International Film Festival in the youth jury award category.
Turkish films at Fear No Film always shine through for their nuanced, mature treatments on common issues and The Embroidered Dress, (20 mins., Turkey, 2017, directed by Dogus Algün) is an elegantly told story in equally elegant cinematography. Gulnur, a young woman with two children living in a low-income section of Istanbul, decides to work at a small shop as a seamstress against her husband's wishes. Orhan, the shop owner, accuses his new hire of stealing a beautifully embroidered dress but Gulnur insists upon her innocence. After the dress turns up, Orhan realizes that he has made a grave error in accusing the young woman of theft and tries desperately to make amends. It is an impressive study of character set against the backdrop of class differences and the misperceptions that accompany how individuals view each other.
Abiye (The Embroidered Dress) – Teaser from Dogus Algun on Vimeo.
A Portrait Of… (3 mins., Utah, 2018, directed by Courtni Wimberley) comes from The University of Utah film studies program and exemplifies the screening's theme of identity, as one confronts her struggles through mirrored images. There is a strong representation of films using dance in this year's Fear No Film lineup. Ladia (7 mins., Massachusetts, 2017, directed by Alvaro Congosto) starts out as a reflection upon the exhaustive, pain-instilling demands female athletes undergo to improve their performance (think of gymnasts) but then transforms into this spectacular dance performance that evokes the lasting strength and confidence of women in all aspects of life. The film is attracting solid attention, including audience and jury prizes at the Braga International Video Dance Festival.
The screening closes with a short from Spain that highlights the country's filmmaking culture's adeptness in packing as much story as possible into a concise, compact clear format. I Don't Love You Anymore (3 mins., Spain, 2016, directed by Francisco Hervada Martín) starts out inauspiciously as a woman rushes to get her children off to school. A man comes to the door, introducing himself as the boy who loved the woman when they were both in the same first grade class. It's a lesson in acknowledging the consequences of our decisions. The film has won at least one award at the Seminci – Semana Internacional De Cine De Valladolid in Spain.
Self Comparison (June 22, 10 p.m.; June 24, 4 p.m.)
Sharp satire playing with the boundaries of politically incorrect comedy propel Make America Black Again (13 mins., New York, 2018, directed and written by Joel Kipnis and Leon). Lamar Johnson is running for president with the assistance of an all-white campaign staff and the film deals brilliantly with the perils of stereotypes. The film is gathering steam on the festival circuit with special mention award of merit at IndieFest and the Platinum Award for Best Short Film at The NYC Indie Film Fest. The Garage (11 mins., Illinois, 2017, directed by Derek Langer and written by Rachel Langer) is about memories of loved ones in their earlier years, as a couple sort through boxes of memorabilia in their garage. The activity takes on a hugely important substance, as the man attempts to compare himself to the legacy of his father and to his father's earlier try to connect himself to the pioneering astronaut John Glenn.
Short films from Iran have made quite a splash at Fear No Film over the last several years, although it is difficult at times to discern some projects as whether they are state-approved by Tehran's Islamic government or they are truly the work of independent filmmakers who successfully fly under the radar of government censors without being notice. Samar (9 mins., Iran, directed and written by Kaven Jahed) is in Kurdish with English subtitles and centers around a young girl who tries to ease her father's grief after the death of her beloved mother. There are some touching moments in the relationship between the father and the daughter, especially when he is helping her do her hair.
Sixty years ago, American composer Samuel Barber asked another opera composer, Gian Carlo Menotti, for a libretto as part of his new opera A Hand of Bridge. It is known as the world's shortest opera, a nine-minute work about two couples, both in unfulfilled marriages, playing the card game of bridge. The opera, which premiered at Spoleto, featured a program cover designed by Andy Warhol. The opera has been adapted perfectly in A Hand of Bridge (15 mins., New York, 2017, directed by Frank Borin and David Miller). The music signifies the protective face of each character, as would be expected in a competitive game of bridge but there are intriguing revelations to occur.
Sonja (4 mins., Slovakia, 2018, directed by Maroš Milčík) is about the unique background of a woman who lost her sight after giving birth but this extraordinary micro-documentary chronicles her life-changing epiphany in a poetic approach that incorporates infrared technology (thanks to cameraman Gašper Šnuderl's suggestion) and results in the purest black-and-white visuals.
Game (16 mins., California, 2017, directed and written by Jeannie Donohoe) is a first-rate character-driven narrative about a young athlete who challenges the conventions at her new high school's basketball tryouts. The film upends the usual themes and archetypes of the unexpected athlete who surprises the skeptical community. Donohoe scored a triple-double and then some in casting, which includes Nicole Williams, who earned her first acting role after the director learned that she had played four years as point guard for the University of Nevada women's basketball team. Professional basketball fans will recognize Rick Fox and other actors included many basketball players. A perfect ending film to this particular screening category, Game has been racking up awards at many film festival, more than 25 at last count, including the Anchorage International Film Festival, Ashland Independent Film Festival, Best Shorts Competition, Cannes Lions International Festival of Creativity, LA Indie Film Fest, Lift-Off Film Festival, Tokyo and Palm Springs International ShortFest.
The Information Age (June 22, 2 p.m.; June 24, 6 p.m.)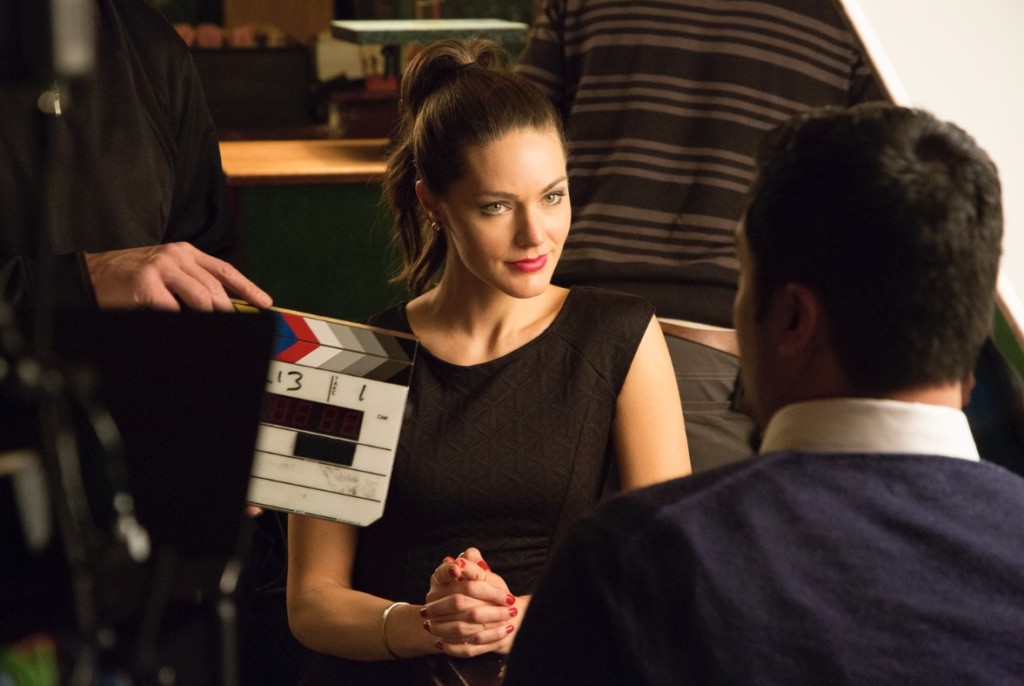 Incendio (6 mins., Oregon, 2017, directed by Slater Dixon and written by Hannah Barefoot and Dixon) sets the category's theme in ideal form. Incendio is the name of a new dating app. A couple, who appear to be definitely mismatched, go on a blind date with events that should concern anyone if it is worth the risk to use any app to find that worthy companion online. The film earned audience award and best short film honors at the Portland International Film Fest. Ranapakhara (10 mins., United Arab Emirates, 2017, directed by Swapna Kurup) is a documentary highlighting Vonita Singh, an Indian classical dancer, who teaches movement therapy in Dubai to people affected by Parkinson's. Indeed, the information age has afforded numerous opportunities to join fields as interrelated disciplines that were considered impossible just a few short decades ago.
Anything on any topic can be found online and in Basketball (4 mins., California, 2018, directed by Anthony Schubert and starring Lauren Schubert), the story is about a woman struggling to learn the fundamentals of the sport. As with Ladia, Training (3 mins., Nevada, 2017, directed by Homer Liwag and written by Benoit Grenier and Liwag) is an experimental film using dance as the visual abstract. The film plays on the theme of finding beauty in even the most unlikely, remote space – in this case, on abandoned railroad tracks just to the south of Las Vegas.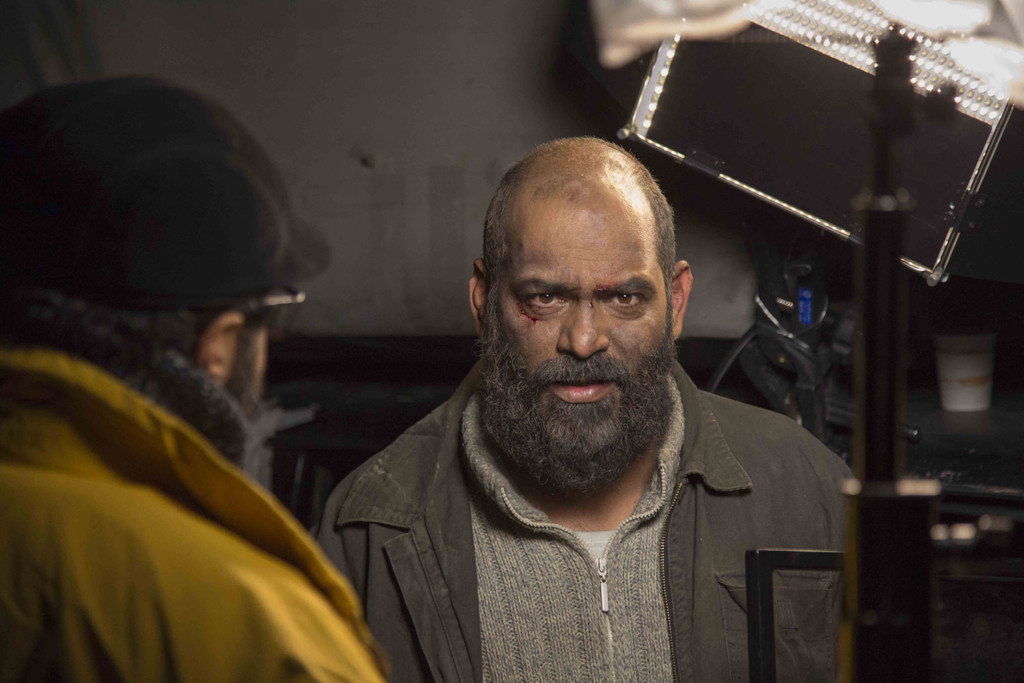 The premise of Birthday Night (23 mins., Iran, 2017, directed and written by Omid Shams) would have been unlikely or undoable barely a decade ago because the mobile phone serves as critical plot element. Ahmad and Ali are work colleagues. They also are good friends outside of the office. The film, which closes this screening, opens with both men in a car talking to their respective families on the phone, which is the night of their birthday celebrations. But, then an incident occurs that dramatically alters their friendship.
Our Busy Pace (June 22, 6 p.m.; June 24, 8 p.m.)
Another Fear No Film that touches on dance in an experimental cinematic form, 24/7 (6 mins., Australia, 2017, directed by Mitchell Donnan) is on the ubiquitous buzz of cell phone notifications that distracts all of us and interrupts our concentration and connections, often at the most inopportune or unexpected time.
Psicolapse (8 mins., Spain, 2017, directed by Arnau Gòdia) incorporates stop motion animation in a story about a psychiatrist who is treating a patient, who believes that this cinematic technique will help him overcome his episodes of falling into a catatonic state. And, the patient wants to pursue stop motion animation as a career. The film, which has a nice plot twist, was made by Gòdia in collaboration with the Barcelona Film School, where he studied stop motion animation.
As evidenced in previous Fear No Film slates, filmmakers from India have a gift in creating breath-taking short cinematic narratives and Aaba (22 mins., India, 2017, directed and written by Amar Kaushik) is a compelling example. The story centers around an orphaned girl and her grandfather, who is battling cancer and realizes that he has just weeks to live. He decides to put his personal affairs in order and digs his own grave but then something unexpected occurs. This debut entry by Kaushik is exceptional for several reasons. He set it in Ziro, an isolated village in the Arunachal Pradesh state, which is located in northeastern India, and he recruited local tribal residents as stars for the film. Aaba is in Hindi as well as the local tribal language of Apatani, with English subtitles. It's based on a story he heard from his mother. The film has gained international attention, with 11 awards coming from various venues including the Aix-en-Provence International Short Film Festival, Aspen Shortsfest and Berlin International Film Festival.
This screening continues with two music videos, much more adventurous in approach than in previous offerings of this genre which have screened at Fear No Film. And, both come from countries making their first appearance at the festival. Scandal (4 mins., Reunion Island, 2018, directed by Pablo Mengin) has been racking up honors as the best music video, including the Global Music Awards and the Eurasia Film Festival. The film, with performances by New York City rapper Bashton along with Kira Skov and Maya Azucena), is a miniature surrealistic masterpieces with an animation comprising more than 2,000 paintings.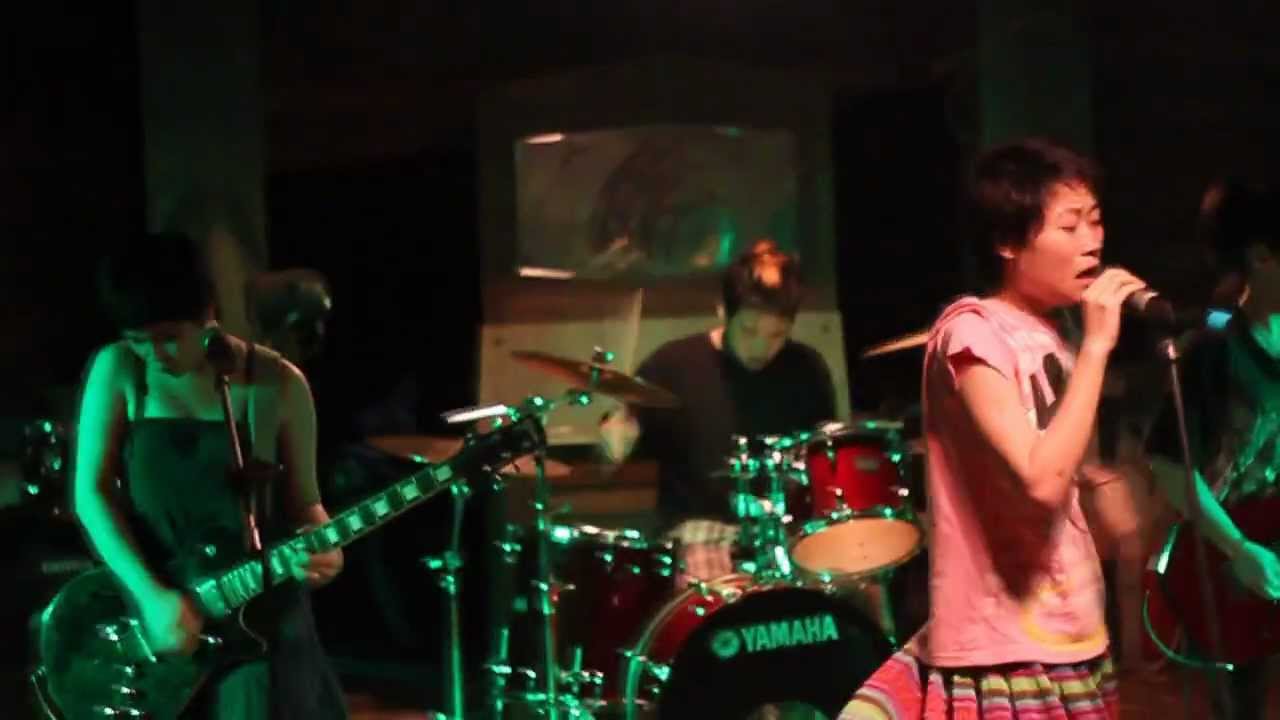 This is followed by Nín thở (3 mins., Vietnam, 2018, directed by Vincent Baumont). The group is Gỗ Lim, a post-punk band based in Hanoi with four women and one man. The band only lasted a year, after its lead singer Nga Nhi, died in 2012. The title of the song featured in the video translates to Holding Your Breath and the film's visual tempo, virtually all of it in slow motion, contrasts with the music's furious rhythm. There are many street scenes in Hanoi featured and the characters – prostitutes, disenchanted youth and a rich man without scruples – amplify the song's thematic base of uncompromised, unapologetic feminism set against a society that is willing to exchange values for illicitly gained wealth. For the closing entry in this category, With My Own Two Hands (4 mins., France, 2018, directed by Michaël Barocas) is a mellow palate cleanser yet unmistakable reaffirming in its simple artistry. It is a visual art piece showing a man's hands throughout the stages of his life from his youth to old age.
Differing Trajectories (June 21, 6 p.m.; June 23, 10 p.m.)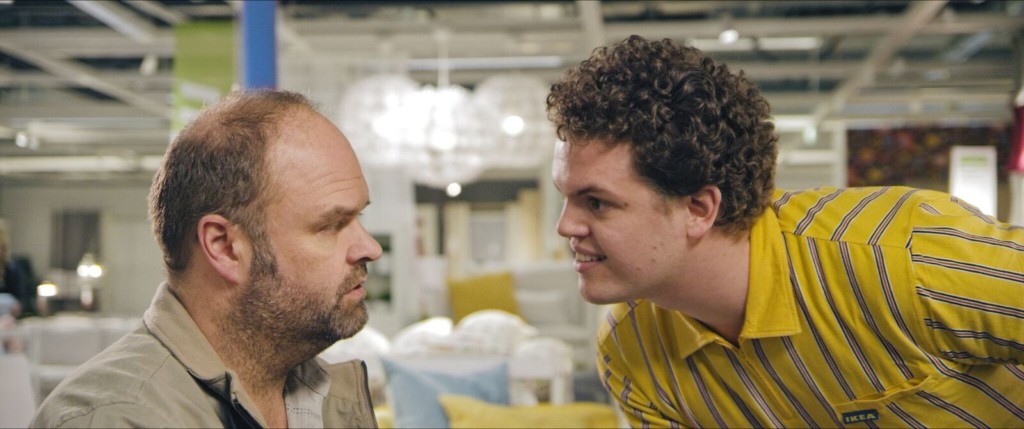 No better way to champion this screening's theme than in Ready to Assemble (Förändring Fryder) (21 mins., Norway, 2017, directed by Erik Paulsen and Astrid Thorvaldsen). A couple venture to IKEA to buy a new table after the previous one was broken for unexplainable reasons. But, suddenly this seemingly innocuous trip to the story leads the couple to believe that they might be the unwitting targets of a vast commercial conspiracy. The upshot is that IKEA was good-natured about the project and allowed production crews to shoot in a store that gives a convincing look to an entertaining film.
Continuing the line of the impact of consumerism, for better and worse, The American Lawn (2 mins., Utah, 2017, KUER's RadioWest) examines the peculiar status of the lawn in communities. The film coincided with a RadioWest program last June that included an appearance by Michael Pollan, who has written extensively about food and nature, who explains how grass is really the country's largest crop and why the movement against maintaining manicured lawns is gaining credence.
Epoch (5 mins., Malaysia, 2018, directed by Sil Van Der Woerd & Jorik Dozy) riffs further on the consequences of a world where consumerism seems to trump everything else. The film is a music video based on the eponymously titled song by a young British musician, Oliver Spalding. The directors decided to shoot the video in Kuala Lumpur featuring young Malaysians who are trying to escape a crumbling world in the middle of the night.
Dystopia is explored more extensively in Transmission (17 mins., United Kingdom, 2017, directed by Tom Hancock and Varun Raman). Set in the future, the film arises from realistic circumstances as noted in recent news: Brexit, white nationalistic movements, refugee and migrant crises and worries that environmental disasters and climate change could affect the security of food production. Transmission is like an update of Stanley Kubrick's Clockwork Orange from nearly 50 years ago. Horror is a genre that has the smallest representation in Fear No Film programs of recent years but this film delivers a psychological thriller ensconced in a dark comedy that is crafted without seeming trivial or in becoming a parodying novelty. The film's soundscape delivers the story's scariest effects. It has earned two special mention prizes at festivals.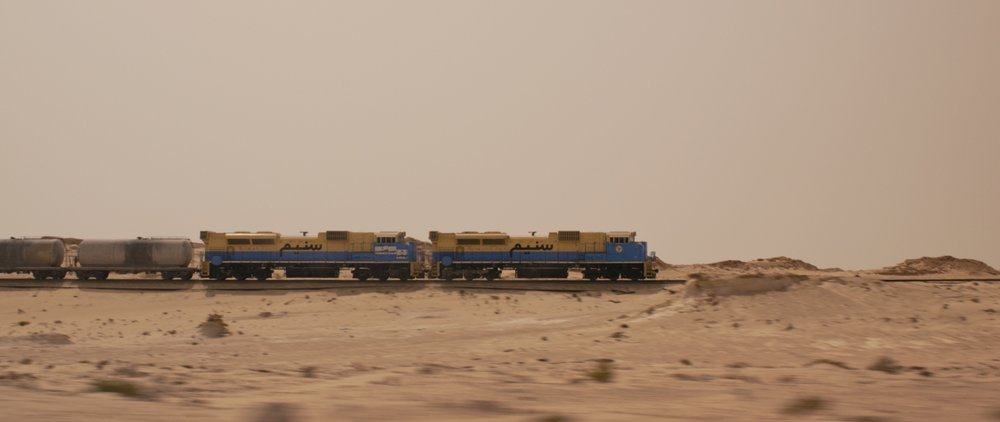 A visually stunning documentary closes the screening, The Mauritania Railway (12 mins., Spain, 2018, directed by Macgregor (Miguel de Olaso). Macgregor co-directed Los Angeles 1991, a film that was shown in 2016 at Fear No Film and which reimagined the deep racial tensions in southern California and the unrest that broke out in 1992 after a jury acquitted the police officers charged with using excessive force in the arrest and beating of Rodney King. In this latest film he captures the impact of the main transportation line used to carry natural resources through the desert to the port city of Nouadhibou. The train crosses some desolate territory but it is the return trip from the port that becomes the primary focus. Many men risk their lives riding on the tops of hopper cars that were used to carry ore, as they bring fish and other supplies to their home villages.
Opportunity Disparity June 21, 2 p.m.; June 23,6 p.m.)
Are You Volleyball?! (14 mins., Iran, 2017, directed by Mohammad Bakhshi, Saeid Ahanj and written by Bakhshi) offers an unusual take on the refugee crisis. The asylum seekers arrive at the border of an unspecified English-speaking nation. While they try to end their detention and proceed, the refugees decide to challenge the border guards in a game of volleyball. Unlike the expected images of refugees who seek asylum with no personal belongings other than the clothes they are wearing, the displaced group in this film appear to be prosperous, well-fed individuals carrying bags with consumer items. They are pop culture enthusiasts, including one who expresses his admiration for Michael Jackson by wearing a fedora that the late singer sported in some of his iconic performances. The film took best worldwide fiction honors at the Corti Da Sogni Antonio Ricci – International Short Film Festival.
The Replacement (Teaser) from Nabil Chowdhary on Vimeo.
In a narrative that easily could have been worthy material for an episode of The Twilight Zone series, The Replacement (11 mins., United Arab Emirates, 2017, directed and written by Nabil Chowdhary) is about a terminally ill man who desires to have a clone take over his life and spare his wife of the burdens of grief. But, as the crucial moment nears, he hesitates, wondering if indeed what he is doing is purely selfish and unfair to his wife, who does not know of his intentions. The notion of privilege also is explored in Kapitalistis (14 mins., Belgium, 2017, directed by Pablo Munoz Gomez and written by Gomez, Sarah Schenkel and Xavier Seron). It focuses on the nature of gifts purchased for children. In this case, a boy wants a specially equipped and expensive backpack. It won best short film honors at the Festival Internacional de Cine de Guayaquil and the Valladolid International Film Festival.
An impressive backgrounding effort went into Monica (5 mins., Germany, 2016, directed and written by Dimitris Argyriou), which presents the issue of human trafficking in uniquely piercing effect. Argyriou based his narrative on details he collected from an interview with a woman he met several years before making the film. A woman who hoped to become a hair stylist, 'Monica' was from eastern Europe and was forced into prostitution. The director researched the issue before writing a screenplay that would convey her story without conceding her real identity. While in Sarajevo for a film festival, he met several actors who expressed interest in his screenplay so he managed to complete the process in the city from pre-production to film wrapup in less than a week.
Monica – A Short Film by Dimitris Argyriou Trailer from Dimitris Argyriou on Vimeo.
Serving Time (6 mins., Utah, 2017, RadioWest) is a well-detailed documentary at the Draper Prison in Utah, where female inmates prepare the food for a small restaurant located just outside the fence of the penitentiary. The women make menu items with names that reference their origin (Stakeout Breakfast Bagel, the Prison Blues Burger, and the Cell Mate BLT). It's the only experimental program for any female inmate in the state's prison system.
The screening closes with another of the strong entries of short films that tell sports-themed stories. The Good Fight (A Vida É Uma Luta) (17 mins., Brazil, 2017, directed by Ben Holman) is a documentary that has gained international traction. Holman focuses on Alan, who is using boxing to uplift the prospects for the Brazilian favela community from which he came. The director, an amateur boxer, brings the audience directly into the sport and the community of Complexo do Alemão as well as Alan's personal project Abraço Campeão (Embracing Champions). Even despite continuing violence in the community (as Alan has lost 10 members of his family and relatives to conflict), the project has expanded as an NGO with more than 100 members.
New Boundaries (June 21, 4 p.m.; June 23, 2 p.m.)
There is an exquisite technical element in Mai (7 mins., Spain, 2017, directed and written by Marta González Gallego). In a small village, three elderly women spend their days talking and watching the town's activities from a bench, making judgments on everyone. But their critical attention is piqued one day when two young women arrive. The elderly trio seem to be obsessed with the pair of women. The story seems straightforward but the film's colors amplify the underlying elements of the story. In scenes with the pair of young women, the colors burst with brightness and blazing energy but then they are drab, muted and neutral when the focus is on the elderly trio. Deservedly so, the film took the jury prize for best cinematography in the Festival Venezolano de Cine de la Diversidad.
Following is another entry from Spain, which is just as intriguing in its aesthetic treatment. Beyond Action (6 mins., Spain, 2018, directed by Ana Rodriguez Leo) centers around a fiction character, the wife of the Russian pilot character who was shot down by Tom Cruise's lead character in Top Gun (1986). It is an unusual character study in the blur between reality and fictional narrative and the boundaries of images of violence and terrorism and whether, indeed, we have been so desensitized as to their impact and meaning.
If there is one film in this year's festival which deserves the WTF!-just-happened response, it would be The Observer Effect (19 mins, Ireland, 2017, directed and written by Garret Walsh). A woman is stalked by a man who fantasizes about how she could be murdered brutally. The area apparently has been the scene of what police to believe are serial killings. A third character is the woman's co-worker and there are inklings that there might be a budding romantic relationship. But, the conventional exposition in this horror short leads to many unexpected revelations, heightening the overall goosebump factor of a convincingly scary film. The film has taken at least four festival prizes, including grant prize for best film in the New York Shorts International Film Festival.
The screening's mood shifts completely in Like Salt (25 mins., New York, 2018, directed by Darine Hotait). Another excellent entry in terms of a sports-themed narrative, Hotait presents the character of Hala, an Arab-American female boxer in New York City, and Kendrick, an African-American jazz musician. Hotait has a good sense of improvisational jazz in setting the literary contours of this film, which is destined to be expanded into a feature-length film.
The screening ends with Vigil (4 mins., California, 2018, directed by Chris King). The film is a stratightforward tribute to those who die in the service of the nation. The short opens with a woman awake in bed, immersed in reflection and it builds to the closing scene where the film was shot. King's short film Birthday was screened in the 2015 edition of Fear No Film. It was an acutely realistic portrayal about the hardships veterans who have been injured in combat face after going through rounds of surgery and therapy.
KIDS! 3 and up (Art Yard: June 21-24, noon to 9 p.m., continuous showing)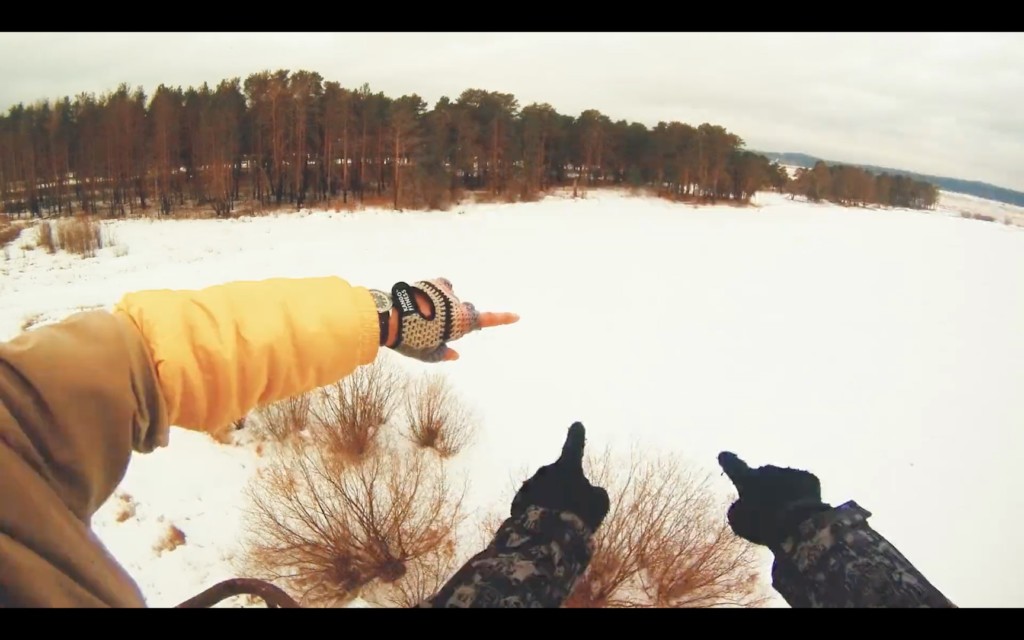 International animation films always are a mainstay for Fear No Film's youngest viewers. The screening opens with Peixes (6 mins., Spain, 2018, directed by Juan Carlos Pena), a charming tale about an aged fish relating to a group of young fish a legend about a curious young fish that insisted on discovering what as the surface of the sea. A simple story and raw footage from a webcam comprise I can't wait to fly! (5 mins., Japan, 2018, directed by Kazuya Ashizawa). It's about a baby flying squirrel who tries one night to join her mother and her brother in flying.
A cosmopolitan treat comes in The Snowboys (4 mins., Russia, 2018, directed by Ignat Kunilov), a film that reenacts a Spaghetti Western genre story shot in a snowy landscape with solid technical effects. The screening closes with the tongue-in-cheek Trail Running Toddlers (4 mins., Utah, 2018, directed by Christopher and Alexander Lee), which looks like a home video showing, yes, what the title suggests.
KIDS! 8 and up (Art Yard: June 21-24, noon to 9 p.m., continuous showing)
The opener is a substantial film that impressed the young jurors who screened the entries. Talent Scout (8 mins., Spain, 2018, directed by Jose Herrera) features an elderly man who once was known for being the most famous talent count in Paris. He meets Sofia, a Spanish flamenco dancer, arrives in Paris just as the Spanish civil war engulfs her homeland. The man is impressed by the young talent but is shocked when he discovers what really is the basis for her distinction as a dancer.
A witty tale frames lessons about confidence in identity and the celebration of what makes each individual different in Doctor of Monster (Médico de Monstro) (11 mins., Brazil, 2017, directed by Gustavo Teixeira and written by Rodrigo Estravini, Gustavo Teixeira). A nine-year-old boy is ridiculed for his passion to become a doctor for monsters. Only his sister seems encouraging and then, one night, monsters start showing up at his window, seeking treatment.
A documentary about an arts program for disabled individuals, A Turn for the Best: A Film About Artists with Disabilities (11 mins., Utah, 2017, TURN City Center for the Arts) highlights the efforts of young artists who are creating works that are sold in the monthly downtown gallery strolls of Salt Lake City as well as the Utah State Fair. The artists receive commissions from the sales so they can expand upon their training and career.
The screening closes on a delightful note with Finn's Whistle (11 mins., Idaho, 2017, directed by Kelsey Selby), a story about a 10-year-old girl whose mother is seriously ill. She recalls her mother telling stories about a magical whistle that was a treasured gift she kept as a child. Finn decides to locate the whistle in hopes that it will help her mother recover.