Two outstanding documentaries – an award-winning film from Norway about three teen boys who aspire to become ballet dancers and an unusual musical road trip which gives several American roots musicians the opportunity to make one-of-a-kind recordings on a 1930s direct-to-disc recorder – are part of the Utah Film Center's September screenings which are free and open to the public.
Ballet Boys, Sept. 22, 7 p.m., City Library Auditorium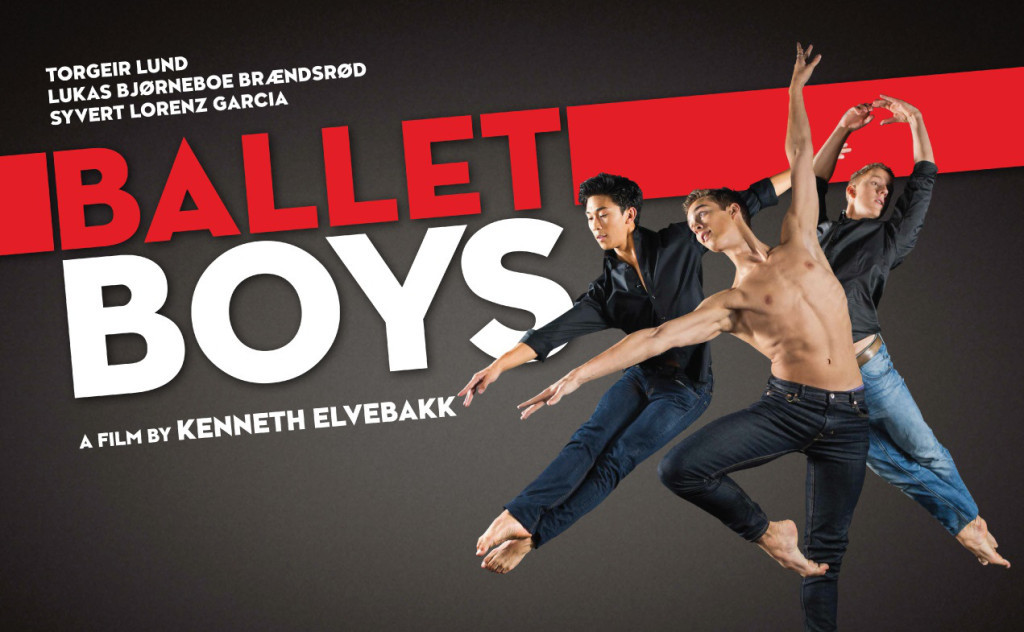 Ballet Boys, a 2014 documentary directed by Kenneth Elvebakk, is a beautifully executed piece that really underscores how ballet has nothing to do with the boundaries of gender or sexual orientation but of three boys finding their own space in an art form dominated by tremendous challenges of rigorous physical training and of communicating the utmost gracious expression in movement.
Following the screening, several artists from Ballet West will be on hand for a Q&A session. Moderating the panel will be Peter Christie, director of education, and panelists include Christopher Ruud, principal artist; Beau Pearson, first soloist, and Tyler Gum, demi-soloist.
Filmed in 2012, Ballet Boys follows Lukas Bjørneboe Brændsrød, Syvert Lorenz Garcia and Torgeir Lund who are preparing to audition for the Oslo National Academy of Fine Arts ballet school, as they complete their secondary education. The boys are good friends, and Elvebakk captures with natural sincerity their lives which are typical of any other teenager in the world but which, in this case, also encompasses their close connection to ballet.
Elvebakk sets context and perspective with great effect in his work. Norway, with a population of barely 4.5 million, always has outperformed its size in all creative art forms, including music (especially with a jazz scene that has been thriving since the late 1960s), literature, visual arts and, of course, ballet and dance. Its national arts council operates on an annual budget of roughly $160 million. Norway has more than 400 music festivals, and even small towns such as Kristiansand established cultural endowments with the equivalent of $240 million in the early 21st century.
There also is an interesting connection between Ballet Boys and a television documentary Elvebakk did nine years ago for Norwegian audiences about a gay handball team. The Hullabaloo club decided to move up from the gay league to compete in the main national competition for handball, a sport that is extraordinarily popular in Norway as well as in other Nordic countries. Elvebakk chronicled the team's season as it moved up significantly in the national standings and as it drew an enthusiastic fan base, especially from individuals who had never seen or had previously supported a gay sports team.
However, the core message of Elvebakk's earlier documentary – which dealt with the prejudices and stereotypes associated with gender and sexual identities – carries over into a different yet perhaps even more captivating form in Ballet Boys. Many young boys might be in ballet lessons but, in Norway, Europe and in the United States, they often will quit them during the teen years, perhaps worried that it is too feminine or that only gay males continue their dance training.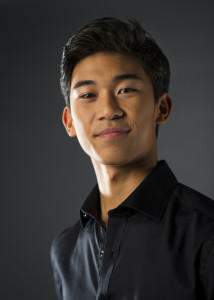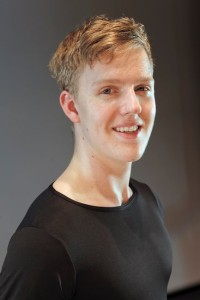 Lukas, Syvert and Torgeir are hardly different from their peers in sports locker rooms. They have that uniquely adolescent camaraderie, cheering each other on in performances and auditions while commiserating equally about disappointments, doubts or girlfriends. We see the teachers meet individually with the students, concerned if they truly appreciate the value of their education especially if their dreams of becoming professional ballet dancers fall short. Syvert, whose enthusiasm for ballet seems to waver as he laments missing out on time with friends from school, leaves his training briefly but then returns, definitely more focused on developing his form and technique as a dancer. Indeed, their stories reflect a shared national sense of pride and appreciation for their country's deep devotion to the arts.
While all three boys are accepted in the national ballet school, Lukas also has the opportunity to audition for the Royal Ballet School in London. He is excited about the prospects but he also worries about the distance he would have from Syvert and Torgeir. Lukas is accepted and there soon are signs that Syvert and Torgeir are growing closer as friends. Nevertheless, Lukas' companions are genuine in their support for him to take advantage of his opportunity in London. There are some wonderfully done heartfelt moments in Elvebakk's filmmaking.
The film ends in 2012 but today all three have completely their training successfully. Lukas is among five dancers whom The Royal Ballet invited to the Aud Jebsen Young Dancers Programme, which will give him opportunities to perform with one of the world's most famous ballet companies. Syvert won first prize as a senior in the Nordic Baltic Ballet Competition. Torgeir, after completing his training, enlisted with his country's army.
The film, which is being screened extensively now on the international festival circuit, has won at least five awards, to date. Utah Film Center is screening Ballet Boys as part of its Films Without Borders Series.
The 78 Project Movie, Sept. 29, 7 p.m., City Library Auditorium
A marvelous work of creative entrepreneurship on several key levels, The 78 Project Movie, directed by Alex Steyermark and produced by Lavinia Jones Wright, is a first-rate piece about roots of American music and of the complex role recording techniques have in making music. One of the most compelling aspects of the film is the opportunity for a pure recording where the full musical value soars above and transcends our usual sensations of hearing intricately processed sound.
Steyermark and Wright will participate in a Q&A after the screening, which is part of the center's Rock Docs Series.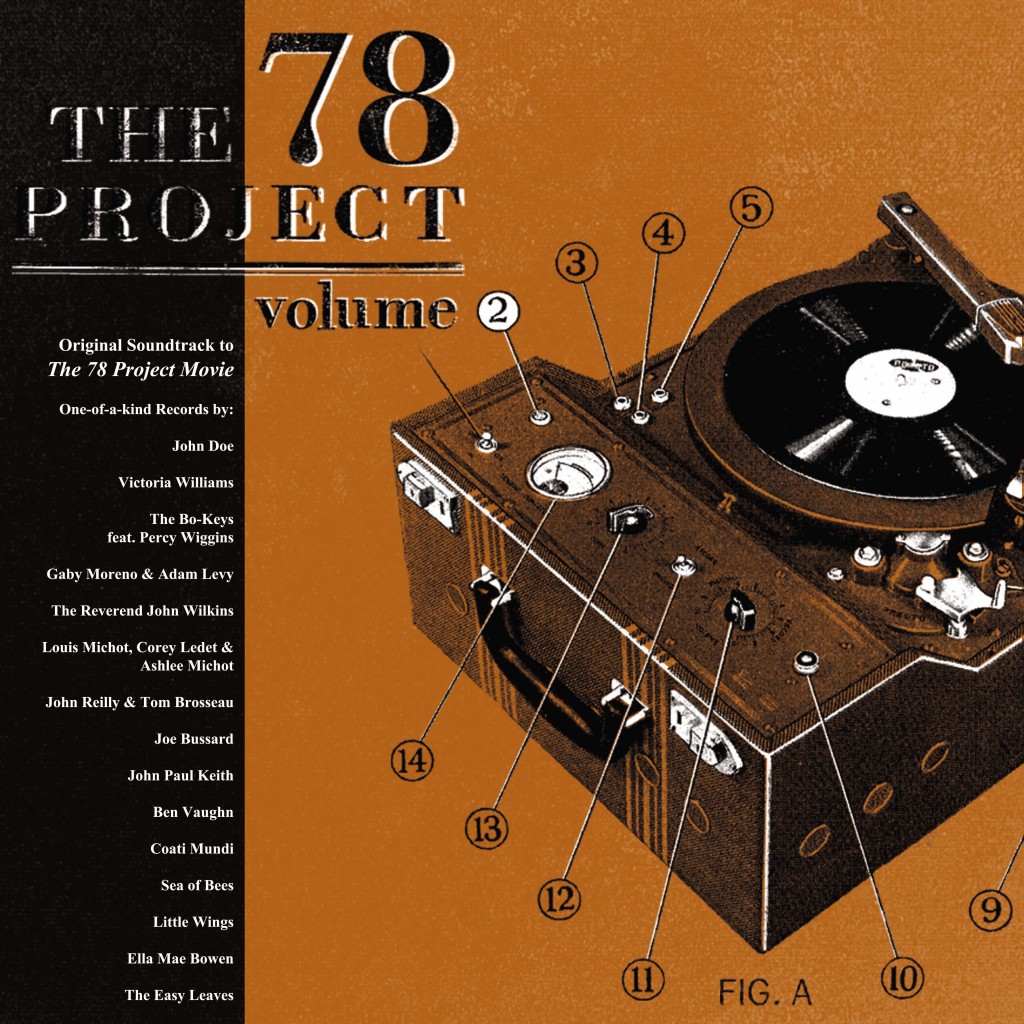 Wright is the recording engineer, as musicians have the chance to make 78 rpm records on a 1930s Presto direct-to-disc recorder. There is no studio. Steyermark and Wright travel to the musicians' hometowns where they do their three-minute takes anywhere they want. The recording process comprises Wright operating the vintage Presto recorder, a single microphone and one blank disc. Interspersed with these recordings – which capture incredible, fresh, soulful renditions of many folk-based musical elements – are interviews with historians and technicians about the magic of direct-to-disc recording in the purest analog sense. The songs can be heard here.
Steyermark and Wright, who initially envisioned this project as a Web-based series, demonstrate perfectly how Alan Lomax carried out his legendary field work as a musicologist, rescuing from obscurity the essential foundations of the American roots traditions. It is inspiring to see the reactions of these musicians, who are more accustomed to doing more than one take for a recording session. This is as delightful a music documentary as imaginable. And, the musicians do recordings in their most comfortable spaces, whether in the kitchen or in the front room, with friends and even beer visible in one instance. The musicians also seem far more comfortable than they might be in a traditional interview.
The film was made with a grant from the New York State Council on the Arts and a Kickstarter campaign. Steyermark and Wright traveled the country with equipment loaded into a Kia Soul. Taking 13 months to film in which the two often were the only crew, the film premiered at the 2014 SXSW Film Festival.
For more information about the films or about any of the programming for the Utah Film Center, see here.