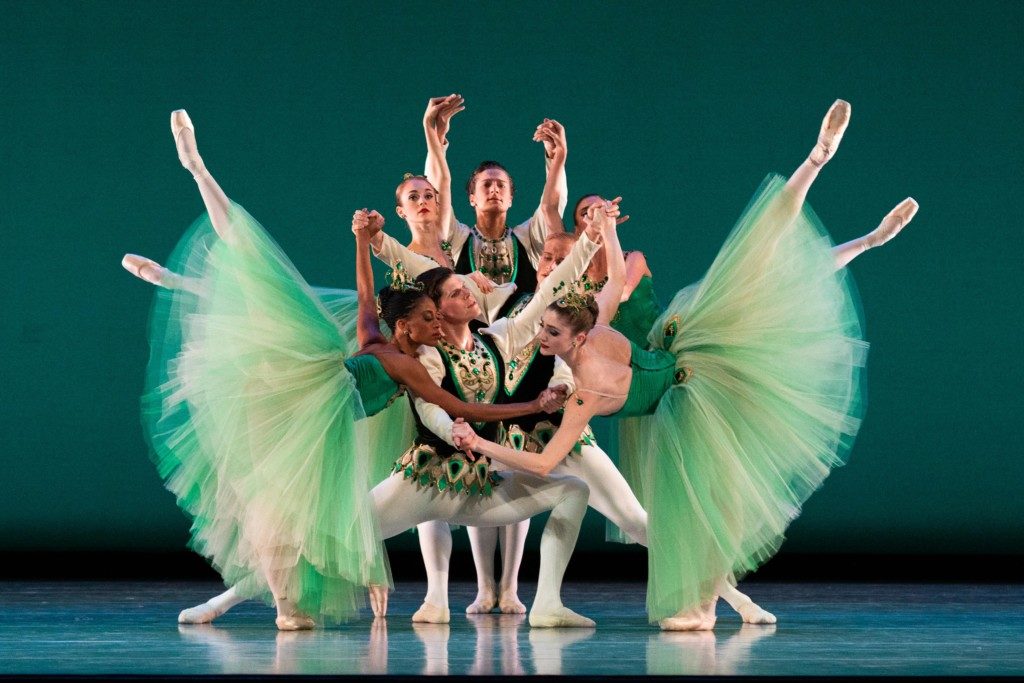 Emeralds, rubies and diamonds will grace the stage of the Janet Quinney Lawson Capitol Theatre beginning November 2 through 10 as the curtain rises on the 55th season of Ballet West performances.
Returning to the Ballet West stage, Jewels is a pivotal masterpiece of legendary choreographer George Balanchine. The triple bill—which features three approximately 20-minute performances, each defined by a particular gem—delivers precision, technique, entertainment and beauty carefully set to music by Gabriel Fauré (Emeralds), Igor Stravinsky (Rubies) and Tchaikovsky (Diamonds).
Ballet West Artistic Director Adam Sklute has brought this challenging work back to Utah as a showpiece of Ballet West dancers' artistry and talent. "This ballet mandates endurance, intense control of technique and a subtle understanding of music," explains Sklute. "There must be a profound commitment from every dancer on the stage. The immense scope, powerful artistry and technical challenges make the ballet available to only a few companies worldwide. Ballet West is proud to be one of those few."
While loath to offer a storyline to most of his ballets, Jewels is considered to be a tribute to the places and styles that produced Russian-born Balanchine's method and character. First created in 1967 and performed by the New York City Ballet, he crafted themes with music and movement that now define 20th century dance in each precious piece.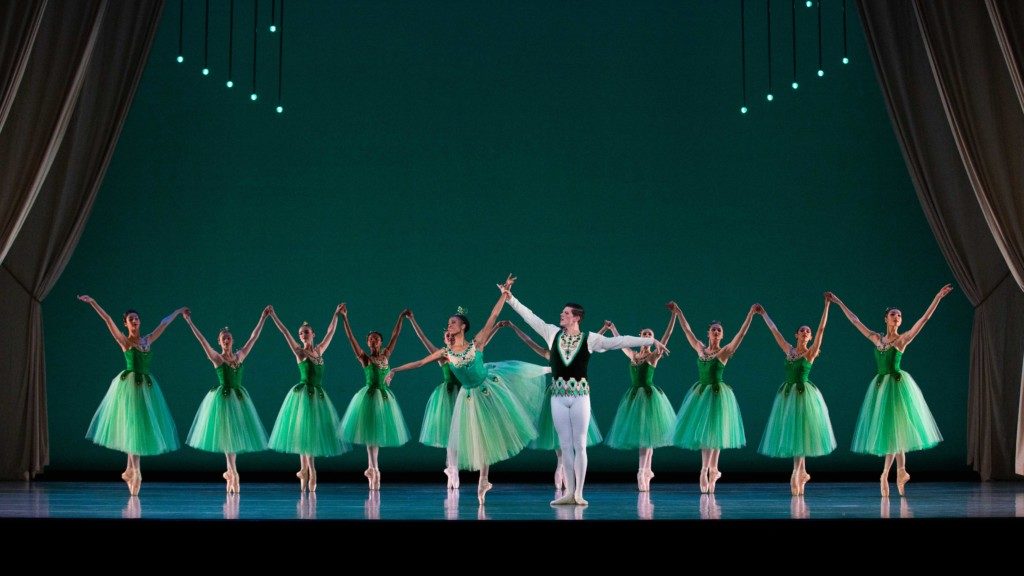 Emeralds nods to the romance of 18th century French courts with flowing tulle skirts and fluid lines—captured beautifully by Ballet West artists such as First Soloist Sayaka Ohtaki.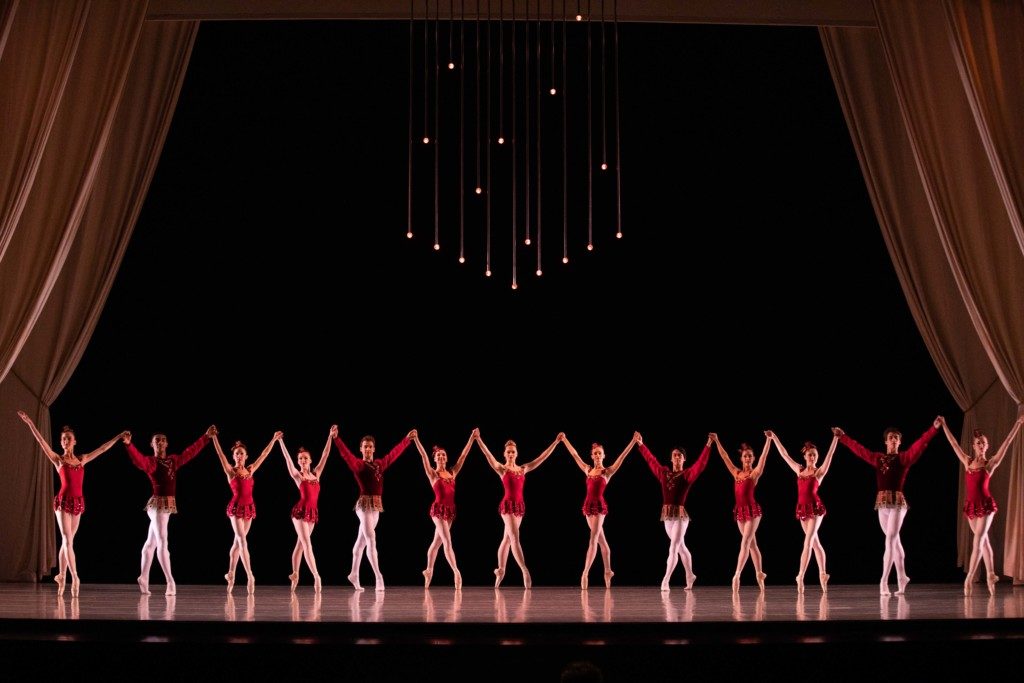 Rubies pumps up the fun and playfulness of the 1920s flapper era with a jazzy score that will make the audience tap its toes. Look to Principal dancer Beckanne Sisk and First Soloist Katlyn Addison to have some high-energy fun in their stunning and athletic performances.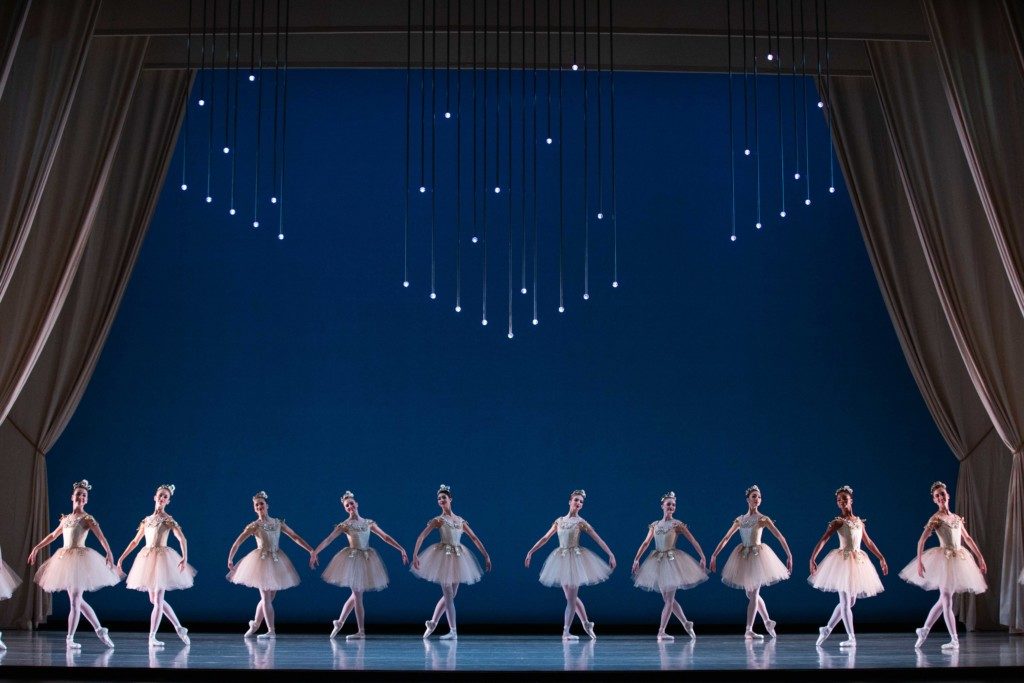 Finally, all that glitters is gold in Diamonds with the monumental sounds of Tchaikovsky's Symphony #3 as a backdrop to the opulence of the Russian Imperial Courts. Expect Principal Emily Adams to dazzle the theatre with flawless technique.
"Jewels is dynamic and athletic. It is elegant and moving. It is profound and poetic," continues Sklute. "For all these reasons, I am forever enamored with Jewels. I hope our audience enjoys it as much as I do."
George Balanchine's Jewels runs November 2-10. Tickets are now on sale at balletwest.org or by calling 801-869-6900.