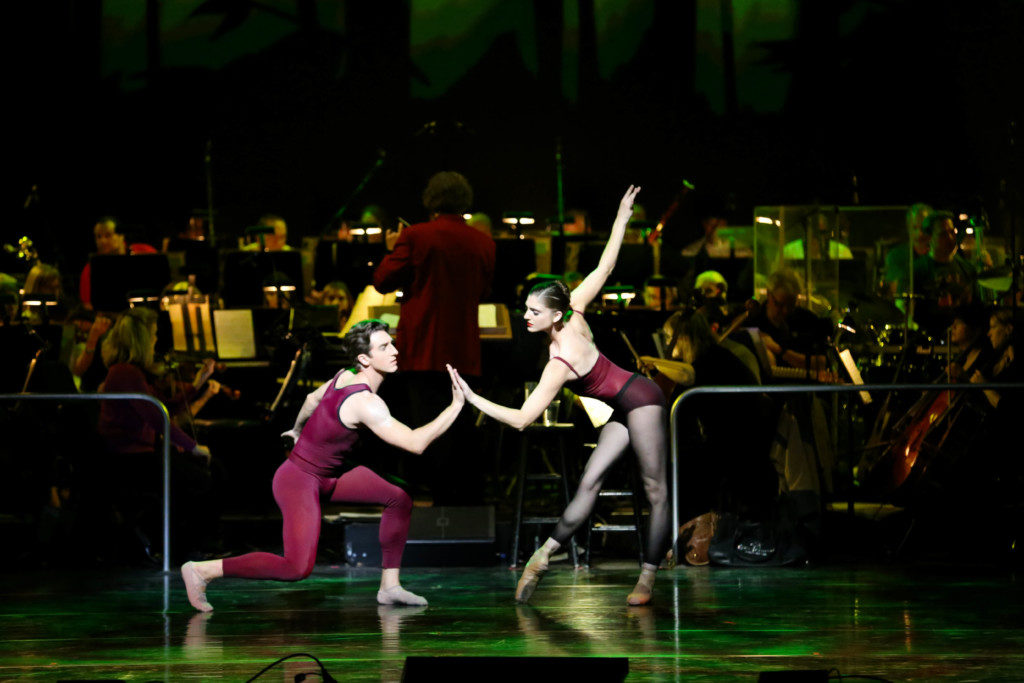 Ballet West will embark on a new annual tradition this weekend with the start of the National Choreographic Festival—running two weekends at the Eccles Theater. The National Choreographic Festival marks Ballet West's first performances in the new 2,500-seat venue as well as a larger presence in the professional dance community nationally.
"I have decided to expand and extend how Ballet West approaches the world of new creations," Ballet West Artistic Director Adam Sklute explained his vision for the new festival. "I hope that this festival could grow into dance what Sundance Film Festival is for film."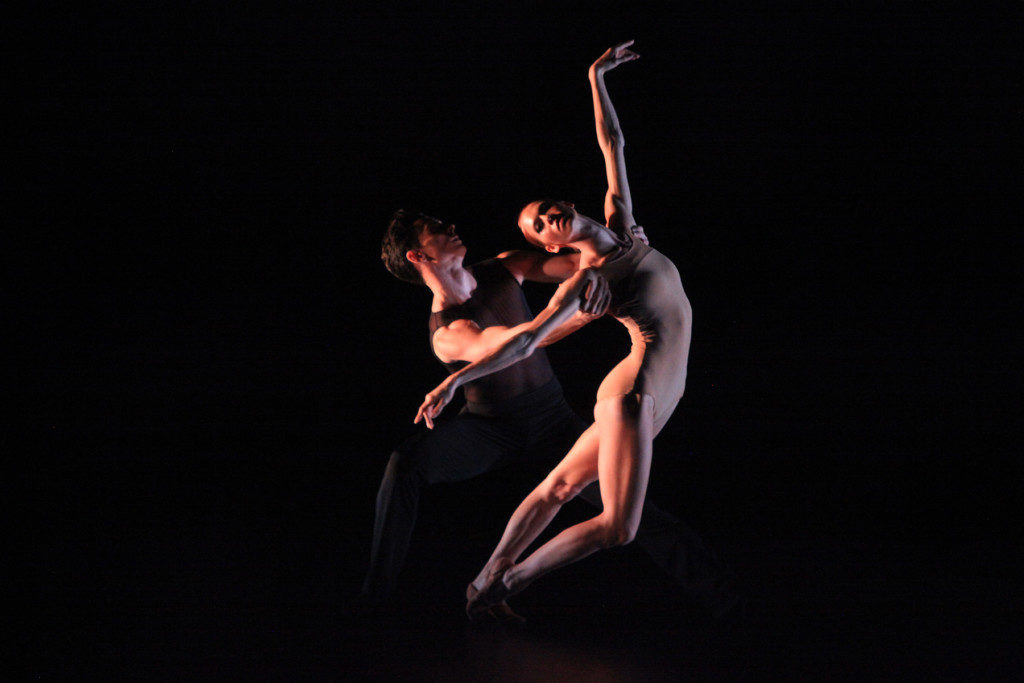 The collaborative program will feature world premieres by Nicolo Fonte and Val Caniparoli for Ballet West as well as works from several of America's most esteemed ballet companies.
The first weekend program running May 19-20 will highlight three pieces.
Sarasota Ballet – Presenting gifted choreographer Ricardo Graziano's ethereal and haunting In a State of Weightlessness, which premiered at Jacob's Pillow Dance Festival in August 2015.
Pennsylvania Ballet – Bringing THE ACCIDENTAL, a contemporary ballet choreographed by Trey McIntyre in 2014 that allows the dancers to play off each other, using the weight of their partners as obstacles to overcome with grace.
Ballet West – Premiering Resident Choreographer Nicolo Fonte's fourth world premiere for Ballet West. The seventh of his works the company has mounted since 2012, will showcase Fonte's unique brand of musicality, physicality and fascination.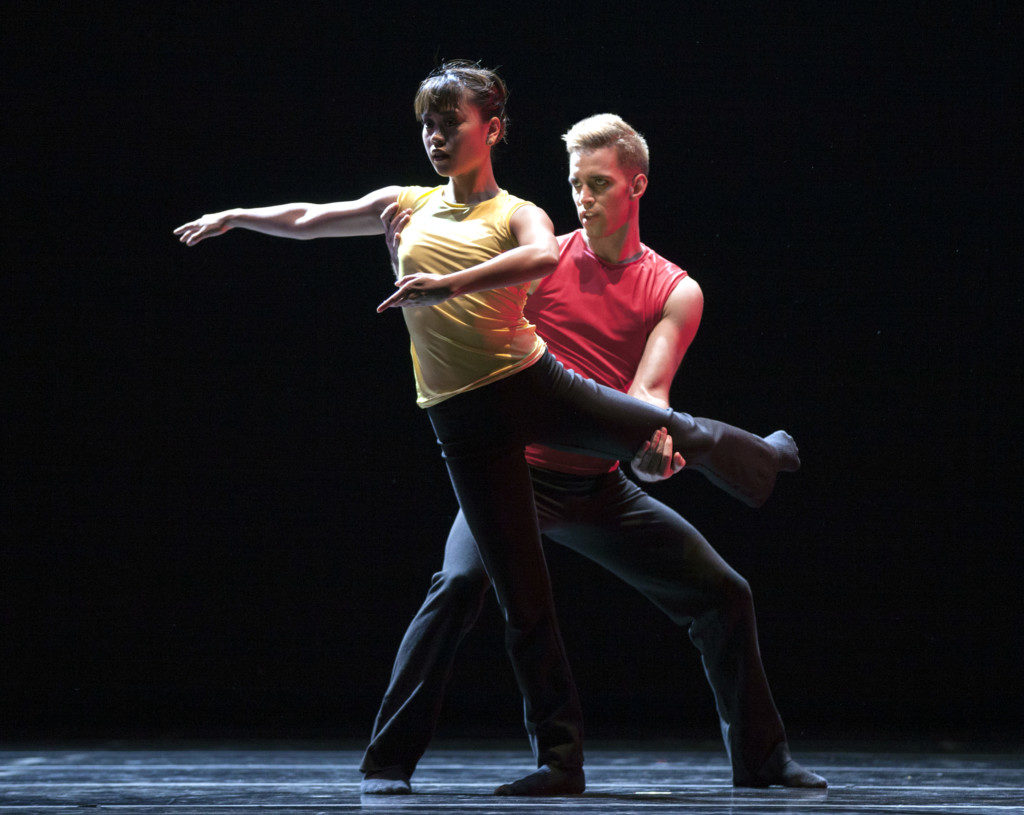 The second weekend of May 26-27 brings:
Seattle's Pacific Northwest Ballet – Staging the exciting, internationally-recognized choreographer Annabelle Lopez Ochoa's Before After, a pas de deux created in 2002 for the Dutch National Ballet about a relationship that is coming to an end.
Oregon Ballet Theatre – Presenting Terra, a new creation from esteemed choreographer Helen Pickett, set to an original score by American composer Jeff Beal of House of Cards Pickett has a flair for drama, and this latest production takes inspiration from indigenous dances of the world, contemporary ballet, and Joseph Campbell's work on myth and metaphor.
More about Ballet West's Fox on the Doorstep
Ballet West's resident choreographer Nicolo Fonte returns to the stage with his fourth world premiere work commissioned by Ballet West and the seventh production to be performed by Ballet West.
In Fox on the Doorstep, 12 Ballet West artists were chosen to express a very personal journey for Fonte. "I'm totally indebted to the dancers of Ballet West," said Fonte during a run-through of the program several weeks ago. "To make a personal work like this you have to have a lot of confidence in the artists that you're working with."
Fox on the Doorstep alludes to a real-life experience Fonte had in Aspen when he opened the door late one evening to take out the trash and saw a rare white arctic fox on his doorstep. He later learns that his father has passed away that same evening.
"In the broad stroke it's a kind of way of defining these weird phenomena that happen in one's life that are scientifically inexplicable," Fonte stated.
Explosive and sorrowful with the urgency of a clock marking time in the background, Fox on the Doorstep showcases both classical ballet technique and raw emotions in this powerful exploration of life.
Fonte's world premiere will be the first new work to premiere at Eccles Theater with costumes by David Heuvel, lighting by noted designer Jim French and music by Olafur Arnalds, Harry Excott and Johan Johannsson.
For tickets visit: https://balletwest.org/events/national-choreographic-festival.