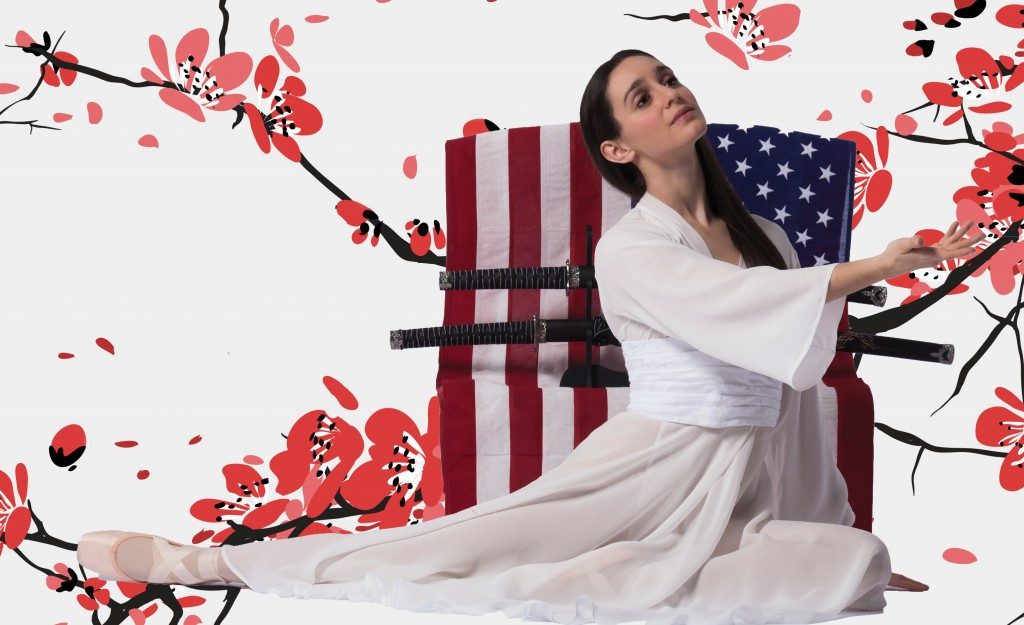 Adapted from the beloved opera, Madame Butterfly flits back to the Ballet West stage to open the 2016-1017 season.
A relatively new ballet, the dance version was brought to life by choreographer Stanton Welch and premiered in 1995 in Melbourne, Australia—from which hail the stunning costumes and sets for the Ballet West production.
The Ballet West Orchestra performed Giacomo Puccini's score admirably on opening night which featured ballet arrangement by John Lancherbery who removed the arias from the opera and replaced them with instruments to match the emotions of the voice throughout the performance.
With a cast of nearly 50 dancers, Ballet West's Madame Butterfly tells the story of the delicate geisha Cio-Cio San (performed on opening night by principal ballerina Arolyn Williams), who renounces her faith and family to marry Lieutenant Pinkerton (danced by principal Rex Tilton), an American naval officer who is already betrothed to Kate (performed by principal Emily Adams) back in America.
Billed as one of the world's great love stories, the ballet version of Madame Butterfly is heavy on story with less focus on dance—and like Romeo & Juliet last season, Ballet West's Madame Butterfly relies heavily on dancers to play character actors with varying results.
Welch explains of this challenge as a choreographer, "A dancer is given these huge roles in story ballets and they've rarely discussed the character, and usually have no background in acting. So, in Madame Butterfly, dancers must realize that practicing the emotions of acting is just as important as the physical stretching and jumping."
Unfortunately, on opening night, the cast fell short of perfection on both the acting and dancing aspects. On stage, the pas de deux near the end of Act 1—while technically challenging—lacked emotional chemistry, passion and authenticity from both Tilton and Williams. And a stumble up the stairs by Tilton shortly after nearly sent Williams crashing to the ground as he carried her—leaving the audience unsettled as the first act closed.
Throughout the performance, the portrayal of stereotypical Japanese actions such as bowing and laughing felt overly dramatized and did not add realistic credibility to the performance itself.
However, Soloist Katie Critchlow's portrayal of Butterfly's maid Suzuki was touching with the right affectations of loyalty and sorrow over the eventual outcome of Cio-Cio San's marriage and son.
Ballet West's CEO and Artistic Director Adam Sklute writes that Madame Butterfly is meant to be emotionally engaging. "There are comedic moments, there are passionate, heartwarming moments, and then there are moments that will destroy you emotionally."
But opening night's performance left much to be desired when it came to emotional connection with the audience. Here's hoping that first soloist Sayaka Ohtaki and principal Chase O'Connell or principal ballerina Beckanne Sisk and principal Christopher Ruud (who perform the lead roles on alternating evenings) can dance their way into audience member's hearts.
Madame Butterfly continues through Sunday, November 13 with evening performances at 7:30 p.m. and a matinee performance at 2 p.m. Tickets can be purchased here.