It's awards season time again, expect your Facebook feed to be quickly littered with more lists than even Saint Nick could cope with. On Tuesday evening this week, Salt Lake magazine unveiled their yearly picks for the best restaurants in the state. Any semi-committed eater will likely be familiar with most of the selections—which this year eschews categorization in favor of a singular list of the 25 best places to eat in Utah. You can read the full line up here.
As with any such list attempting to distill such complexity into the easily digestible, expect to be shaking your fist enraged as your favorite eatery is overlooked in favor of that place. In fairness—the SL mag list is a largely solid one, most of the businesses named are great places for your dining dollar, time and attention. Congratulations to every last one fortunate to be be honored this week.
All that said, I too am shaking my head that my favorite restaurants missed their chance in the spotlight. Say it ain't so! With that in mind, here are ten dishes from the past 12 months that still have me starry eyed as I write. In no particular order…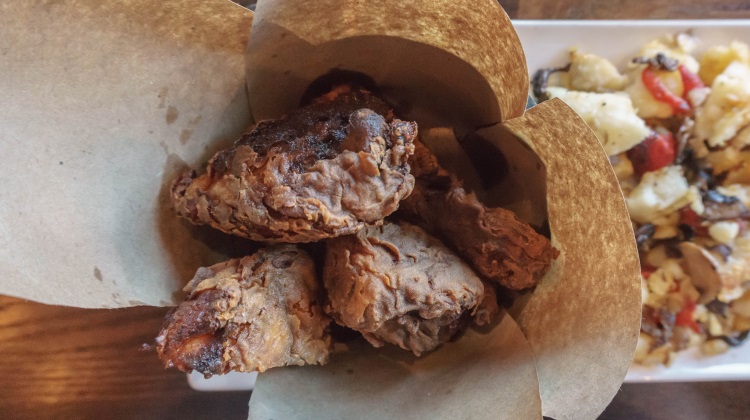 The Annex by Epic Brewing
Fried chicken
Food stuffs usually delivered by the bucket are rarely things of dreams. I mean really, a bucket of sushi anyone? Still, the fried chicken at the newly rejuvenated Annex in Sugarhouse is sublime stuff. Each bite delivers that perfect shattering explosion of crunch and crack. The stop you in your tracks juiciness of the chicken will have you questioning what kind of black magic chef Craig Gerome is practicing too.
Feldman's Deli
Reuben (pictured above) and corned beef sandwiches
Still delivering the goods in 2014 is this East bench haven for lovers of piled-high sandwiches. I'll happily fluctuate between either of these half-pound beauties—the only deciding factor being how messy I want to end up; expert tip: the corned beef is a tidier affair should you be sat at a desk writing missives on the state of Utah dining and don't want mess everywhere. How much do I love these sandwiches? I've literally waxed poetic in 2014.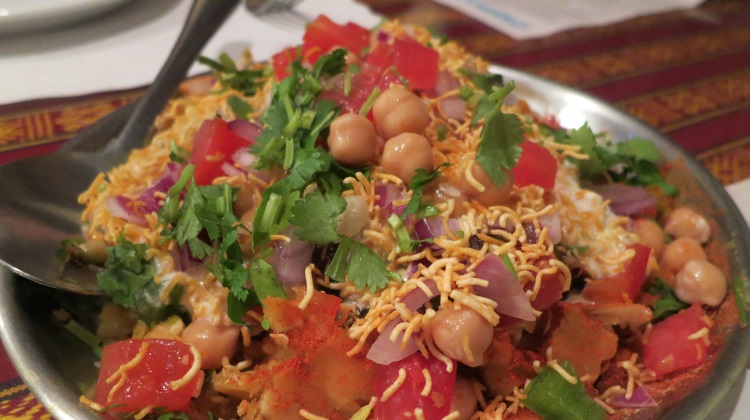 Kathmandu
Samosa chat
Despite what the results of a recent LDL panel might tell you about me, I'm not completely obsessed with meat. Sometimes I've been known to eat something green. Sometimes I order a plate of food that consists of multiple items without legs. Honestly. This dish from one of my go-to Indian/Nepalese restaurants is an appetizer big enough for a meal by itself. Broken down vegetable samosa are topped with a whirlwind of flavors and textures that combine sweet, spicy, creamy and zesty.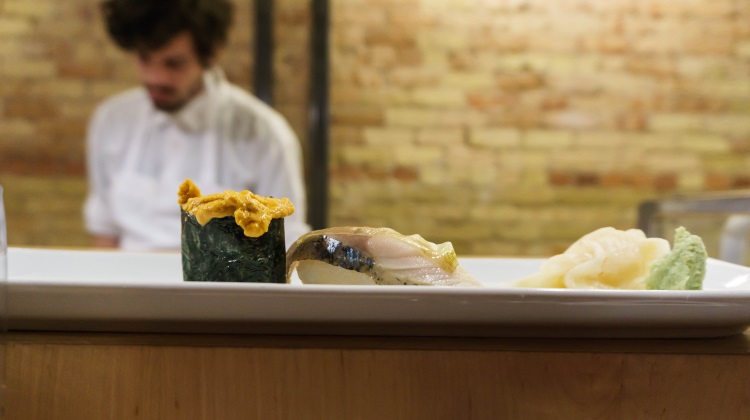 Naked Fish Japanese Bistro
Uni
From the waters of Santa Barbara direct to downtown SLC—one of the hallmarks of Naked Fish' present greatness is excellent product handled simply and with respect. In truth, many of my favorite dishes where found at Naked Fish in 2014—from delicate Japanese imported A5 wagyu beef to briny plump oysters, the restaurant has an embarrassment of riches. Still, when the restaurant has it in stock—it's hard to turn down the creamy-rich delights of sea urchin.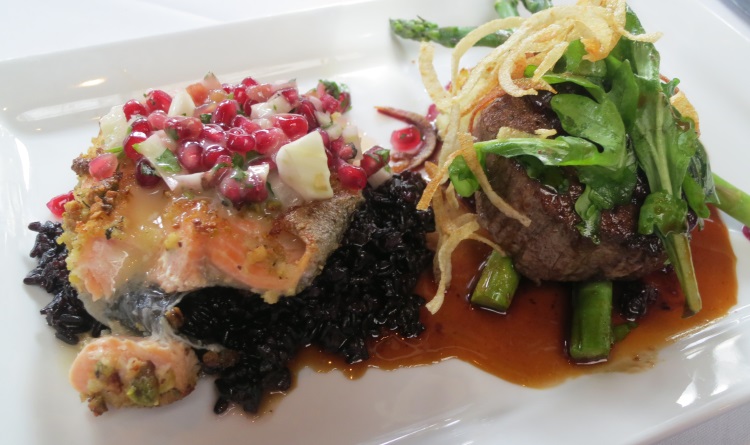 Riverhorse On Main
Trout and buffalo
I personally think you have to be mad to want to cook for a gaggle of food writers, about as an incalcitrant bunch of ne'er do wells as your ever likely to meet. But that's exactly what Riverhorse On Main breezily pulled off this past summer with the above dish for a table of twenty or more picky so and so's. It's all the more impressive every element of the plate was executed on point and with precision.
Goldener Hirsch
Morgan Valley lamb sausage
If you catch me in person, remind me to regale you with the tale of how I once ordered pounds and pounds of gourmet sausages, then proceeded to eat little more for the next week. Aside from the fact I obviously have a problem, I can also speak conclusively on the subject of sausages. If there was a Sausage Laureate it would be me. Chef Ryan Burnham's locally crafted creation served up in Deer Valley is as good as it gets. The rest of his menu too is as wonderfully luxurious as the boutique lodge it calls home.
Spitz
Street cart doner
Kinda like that guy who spent a summer in the big apple a decade ago and now believes they're a New Yorker—Spitz' aspirations as the venue for true doner kebabs are dubious. In my opinion the street cart doner is more gourmet gyro than Euro-doner but its still a stunningly fine wrap crammed with texture and taste. The fact that Spitz opens late, serves great cocktails and local beer and is just a cool place to hang out in—meant I spent plenty of evenings here last year.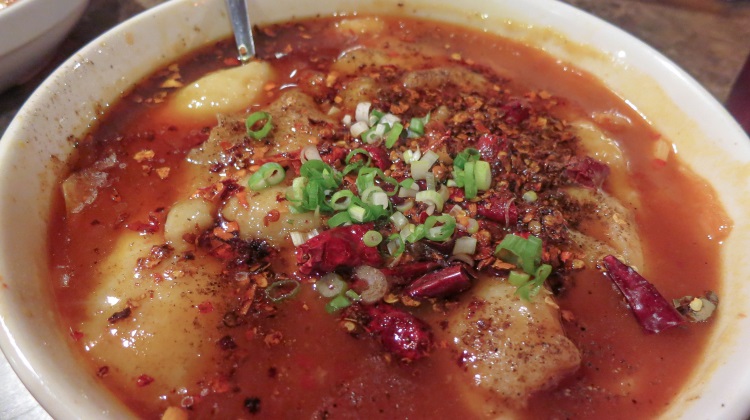 Chef Gao
Spicy boiled fish
Also in the running for title of the most uninspired named dish in the valley is this masterpiece from the same owners of Midvale's Sweet Ginger. Despite the less than exciting name, the dish is a bright, powerful and brash creation; an unctuous broth is awash with Tien Tsin chilis, garlic and delicately cooked white fish. If we ever have snow again in Utah, this is the dish you should be eating.
Pago
Lamb shoulder
This hearty platter of luscious Morgan Vally lamb shoulder was served family style during a 2014 wine dinner at Pago—and nearly caused a fist fight as a result. O.k. maybe that's not quite true, but you should have seen the glances as we all furtively tried to snag the last bite. Served with a "mint pasta" that folded individual mint leaves into undulating ribbons of pasta, it's no wonder chef Phelix Gardner's food is on so many best of lists.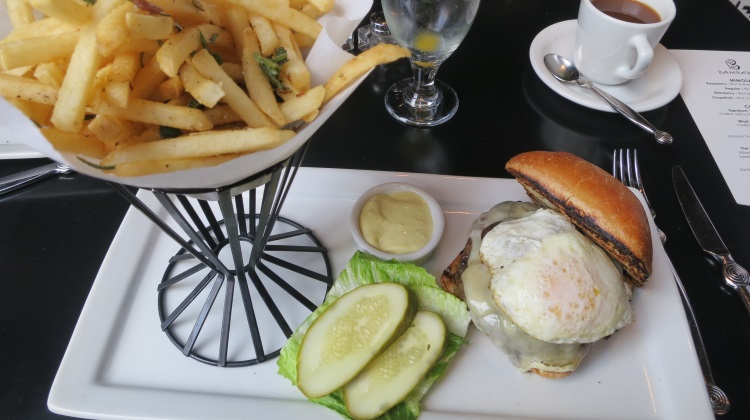 Bambara
Wagyu burger
The accolade 'best burger' is thrown about an awful lot, perhaps too much. For my money the best of the burger bunch (and you don't want to know how many I ate) in 2014 was this creation from Bambara's Sunday brunch menu. American Wagyu (cooked to a medium pink if you're sensible) comes topped with mushrooms, gruyere, truffle aioli and a fried egg. The result is a staggeringly rich and juicy mess, that still makes me grin from ear to ear recalling.
I fully expect to have missed your favorite spot in town—so let us know in the comments who else deserves their 15 minutes of fame!