There were plenty of captivating moments in two programs to cap the inaugural Dance West Summer Fest – hosted by Repertory Dance Theatre, Ririe-Woodbury Dance Company and The University of Utah's Salt Dance Fest.
There was a satisfying range of works in Topography, presented by dance artists and choreographers who led the three-week schedule of workshops. From classics to complete works and to fragments and excerpts of dance compositions in development, one can appreciate the unique fluency dance has cultivated for creating work that responds definitively to the time period in which it has been created.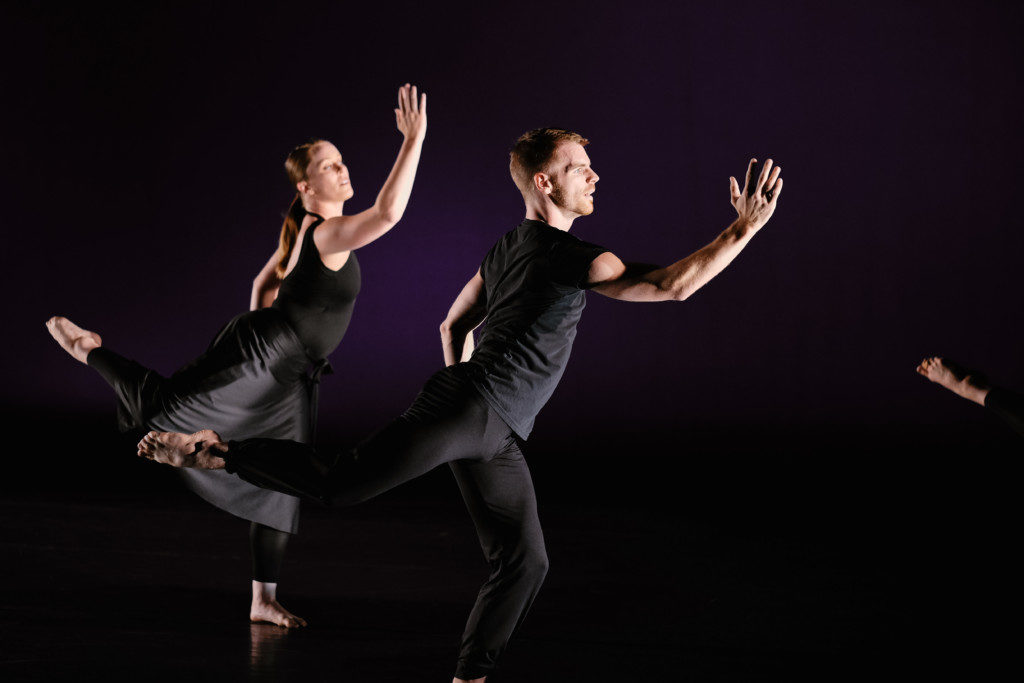 Topography opened with a Doris Humphrey classic—Invention, created 70 years ago and set to original music by Norman Lloyd. Performed by three Repertory Dance Theatre artists, the work endures as a remarkable character study that really needs no specific narrative as its anchor. Nina Watt, who toured nearly three decades with the Limón Dance Company and has been described as "the perfect Limón dancer." restaged the work for RDT. The company has scored a coup in securing the rights to have Invention in its repertoire and will present the work on the opening concert for its 54th season.
Jaclyn Brown, Lauren Curley and Tyler Orcutt sculpted the work, emphasizing the free, elastic and smooth elements captured in the various solos, duets and trios that comprise it.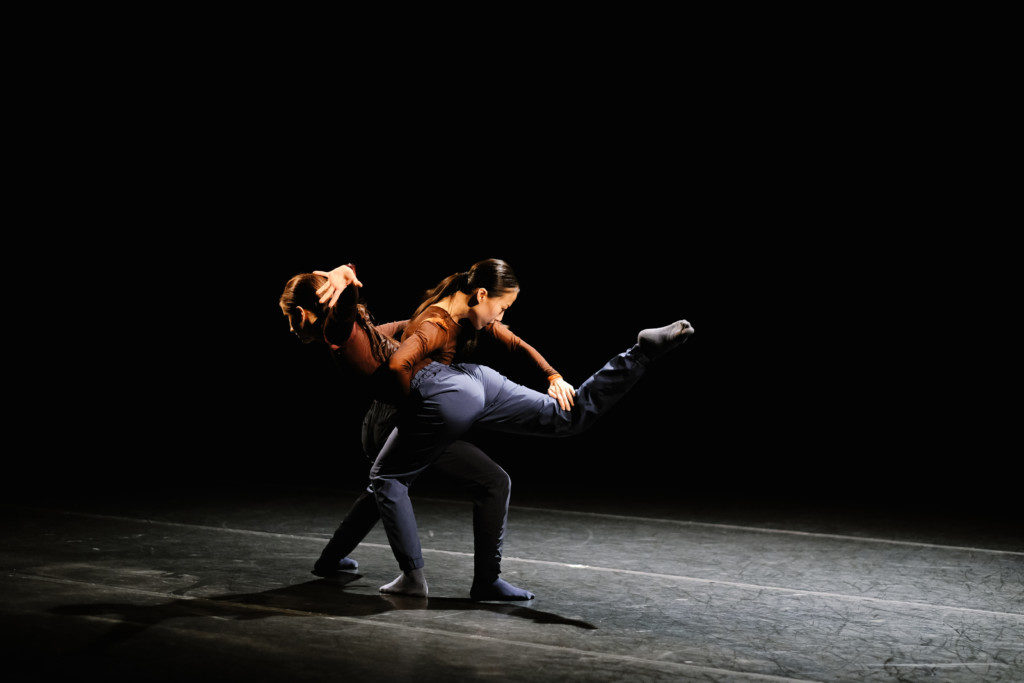 For a contemporary parallel, Dante Brown of Warehouse Dance presented some of the workshop participants in an excerpt from a work in development that sets the recitation of poetry to movement. For a fragment developed in roughly five hours of rehearsal, it was an impressive demonstration of dance's fluency for amplifying structure and flow in creative elements incorporated into movement. As Brown recited verses from various poets including Nikki Giovanni, the dancers' bodies moved in sync, signaling the underlying currents of protest and revolt that drive the poetry.
A real treat was Yin Yue's The Time Followed, a duet she performed with Grace Whitworth, a frequent collaborator, and set to music by Orphax. The work is still new and had just received its world premiere less than four months ago. Yin, who directs YY Dance Company, developed the FoCo technique that comprises five elements (root, wood, water, metal and fire) and three stages (pulse, drop and flow). Indeed, this dazzling duet epitomizes this technique, especially as one observes both dancers' posture and positioning throughout the work.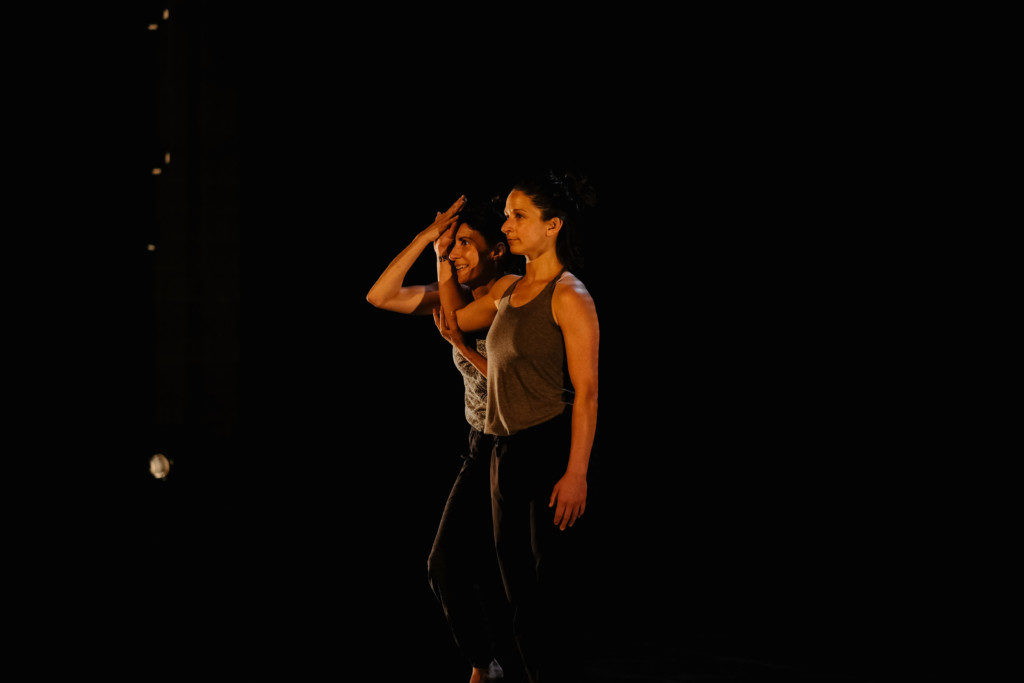 During her time at Dance West, Yin also began setting a work that Ririe Woodbury Dance Company will premiere in the spring concert of its upcoming 56th season. The company's six dancers – Melissa Rochelle Younker, Megan McCarthy, Bashaun Williams, Brian Nelson, Dominica Greene and Nicholas Jurica – performed a brief excerpt that whets the appetite for the 2020 premiere.
Ann Carlson, whose critically acclaimed work Elizabeth, the dance, will be performed in Ririe-Woodbury's season opening concert, offered a playful bit featuring Daniel Charon, the company's artistic director. Set as a seven-minute rehearsal with the house lights up, Carlson made the point of how an audience completes a dance.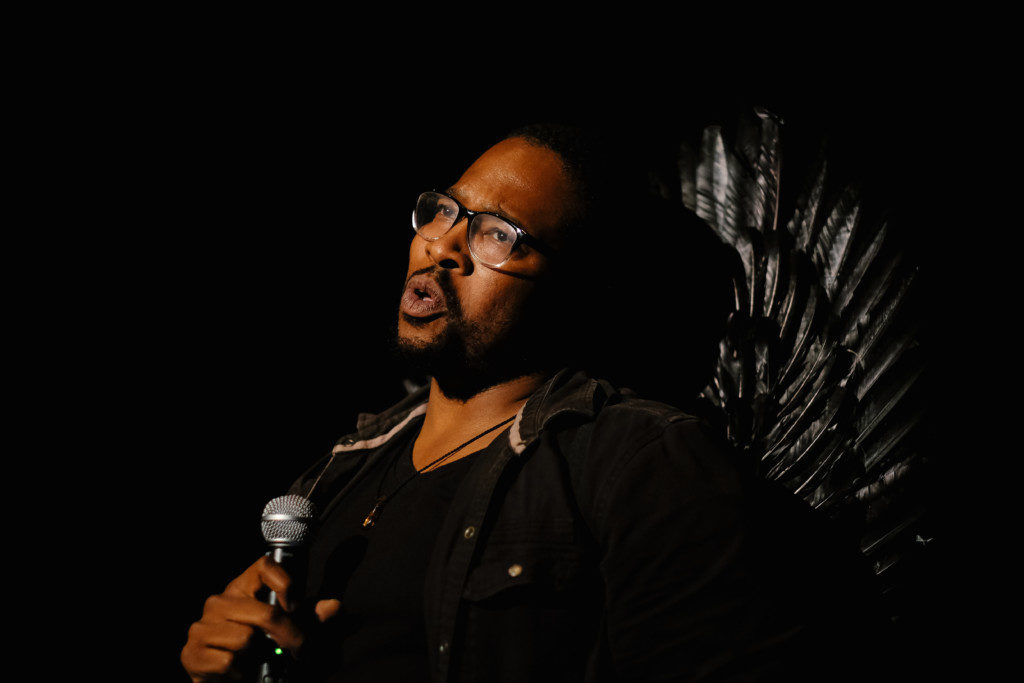 For a solid few minutes, with accompanying music including Auld Lang Syne and The Beatles' classic When I'm Sixty-Four, Charon is sitting in a metal folding chair, musing about what his dance move should me. Once the song Moses Supposes from Singin' In The Rain appears, he launches into a full-blown tap routine, with Carlson cheering and encouraging him.
Another excerpt from a piece in progress that is intended to be an evening-length composition was featured, the collaboration of Molly Heller, Katie Faulkner, and Arletta Anderson. The unique aspect is that the artists are based in three different locations, Salt Lake City, the San Francisco Bay Area and Los Angeles, respectively, so they have been figuring out the best ways to collaborate on this creative process. The excerpt featured a duet with Heller and Anderson performed in silence but punctuated by their own sounds of exertion and labor – a piece with a surprising bit of tongue-in-cheek humor relating to the efforts that are necessary to sustain long-distance friendships and relationships.
Students from Dance West workshops presented excerpts of works in progress in an informal gathering on the following day. Carlson had more than a dozen dancers perform a scored improvisation lasting some 25 minutes about a river and everything that it carries, literally and metaphorically. The imagery was convincing, especially as one thought of the tragic image of the father and his 23-month-old daughter who had drowned in the Rio Grande, as they tried to cross into the U.S.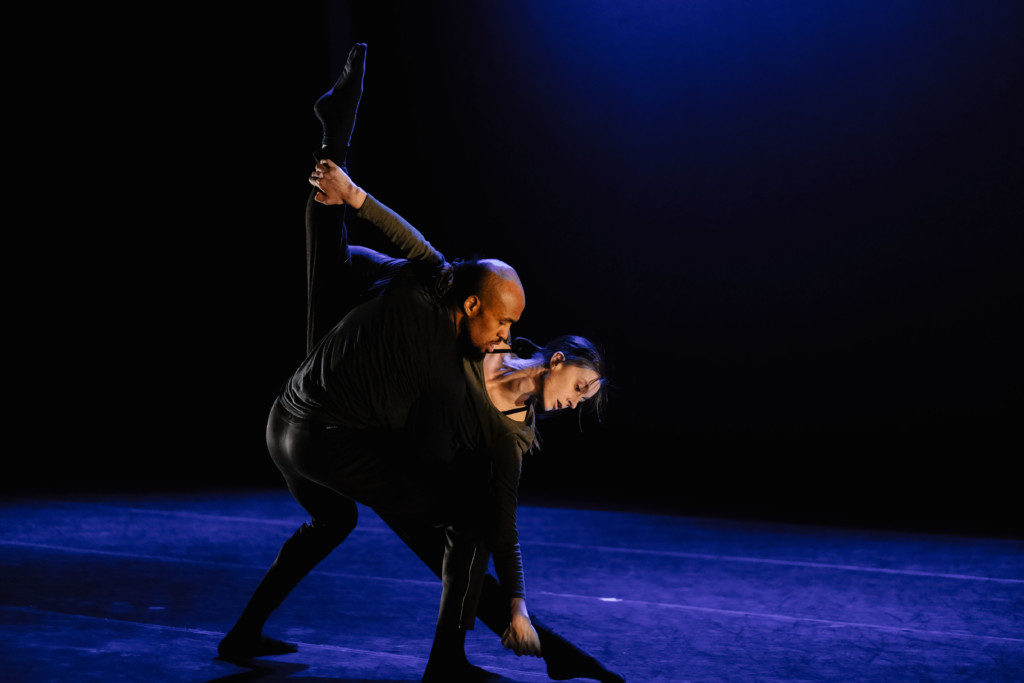 The excerpts of work in progress from student choreographers who selected various artists as their mentors, underscored how emerging dance artists are channeling their own experiences and personalities into distinctive expressions. Elizabeth Chaille presented a multi-layered reflective bit on different stages of a rose in bloom while Gloria Morin explored the impact of impulses on herself. Likewise, Rebecca Aneloski is working on a solo articulating a mutual understanding of contemporary circumstances that can be extrapolated to collective experience. Just as compelling were the snippets from Taylor Douglas' Eight and a Half duet and Karah Haug's movement study about the dichotomies between the human and natural worlds.
Unquestionably, Dance West's success in its first year emphasizes why Salt Lake City's dance culture is thriving, never hesitant about pushing the envelope in movement language and taking risks in unique staging environments.