Choreographer Natalie Desch says the experience of setting movement for a duet of dancers to Gity Razaz's Chance Has Spoken emulates perfectly the mysterious yet clear-directed nature of the young Iranian-American composer's music for string quartet and vibraphone. "It is a very haunting piece with beautiful lyricism and movement sensibility," Desch says.
Composed in 2011, the eight-minute chamber piece, featuring the Fry Street Quartet and Utah Symphony principal percussionist Keith Carrick, will performed with dancers at Earthbound, the opening concert for the 2019 portion of NOVA Chamber Music Series' subscription series. The concert will be Jan. 20 at 3 p.m. in the Libby Gardner Hall on The University of Utah campus.
The connections of nature, in life and in death, are highlighted in a program featuring works by Beethoven and Elgar along with two active women composers, separated by two generations in age.
Razaz, 32, who moved from Tehran to the U.S. with her mother when she was 15, wrote the piece eight years ago as a commission for the New York Choreographic Institute with choreography by Robert Binet. She started piano at the age of seven and began writing music when she was nine. Razaz went to Houston with her mother, who worked in research at the Texas Children's Hospital at Baylor University.
A graduate of the Juilliard School with bachelor's and master's degrees in composition, Razaz has cultivated quickly a varied portfolio with numerous commissions including a 60-minute original ballet score for Ballet Moscow, which was premiered in Moscow in the summer of 2017. "My training has always been in Western classical music. I never trained in traditional Persian music," as she explains in a 2016 interview published elsewhere. "But I come from a very non-musical family. Everybody in my family is a physician. I was at a party when I was very young, and someone was playing the piano. I was mesmerized. And here I am, composing for life."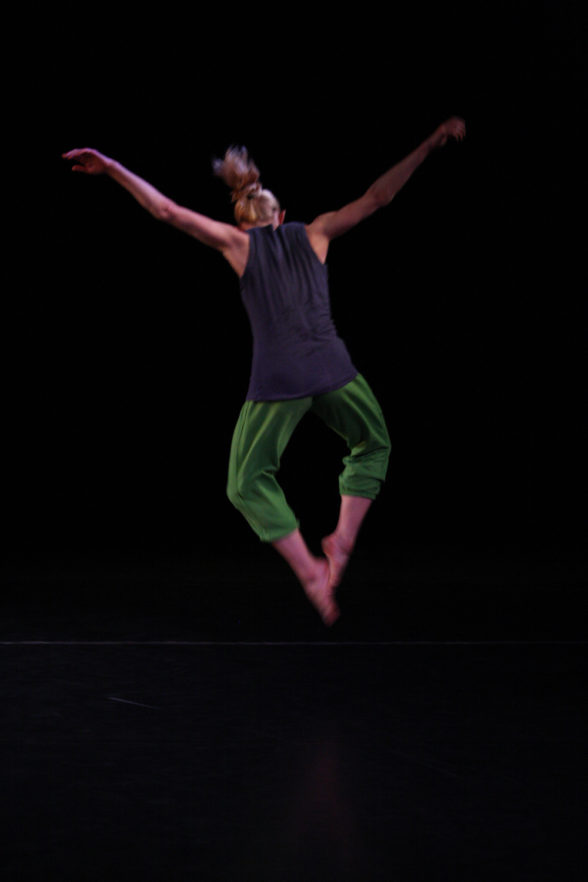 Desch says she loves the creative possibilities of chance as suggested in Razaz's music, adding that given the number of people on stage (five instrumentalists and two dancers), it still is a complex challenge. In many instances, dancers perform compositions to recorded music but when it is presented with live musical performances, the objective of overall ensemble cohesion is even pitched at a higher level. Incidentally, this is the first NOVA program with a performance of choregraphed dance to the music.
Desch says the piece is filled with sensations of floating and emotions of melancholy and deep contemplation and she has been sensitive to these contrasts which are handled so adeptly in Razaz's music, especially in the moments of stillness that permeate throughout the work. The choreography also reflects the unique circumstances of this performance. The audience observes the musicians and the dancers but, on stage, Desch's choreography also reflects the dancers as audience members for the musicians. That is, they respond to the characteristic resonance of the vibraphone and the emotional expressions of the strings' lines.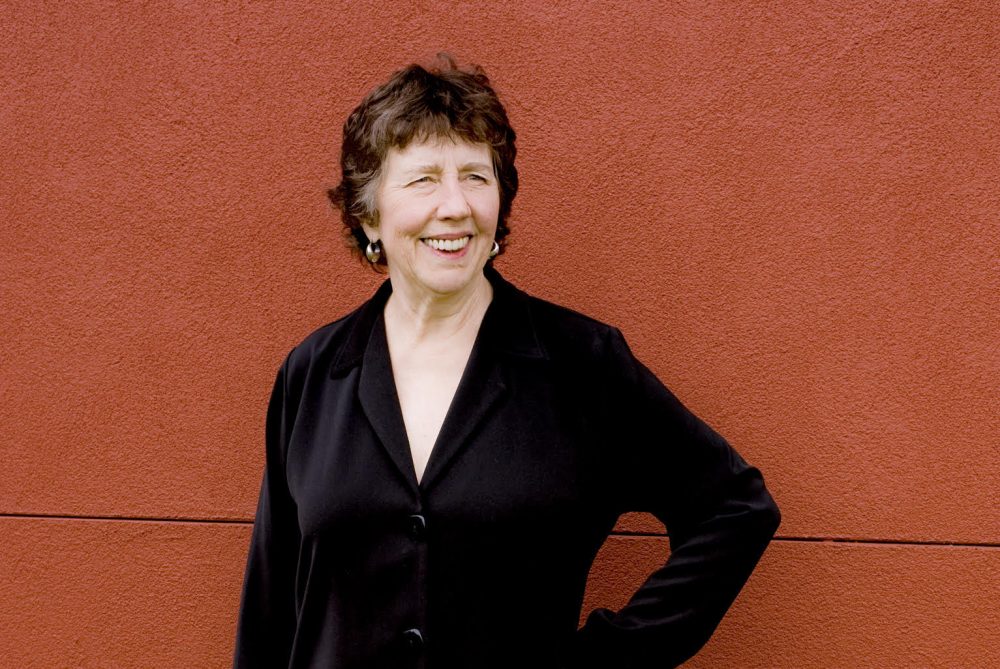 NOVA's current season is featuring music by 10 women composers. Joining Razaz's music on this current will be Joan Tower's (1938-) Night Fields, a 1994 string quartet premiered by The Muir Quartet. The piece is as imagistic as the title suggests. Her first string quartet, Night Fields is filled with, as this EarSense article describes, musical lines that "are highly chromatic, visceral and kinetic creating a kind of counterpoint with multiple, superimposed timelines. Tower's own description highlights that the 'fast moving colors ripple' until 'settling on a patch of gold.' The middle of Night Fields features this patch of gold: a calm, more lyrical adagio section like a valley between two mountains giving the composition a larger three-part organization."
Tower does not eschew the label as a woman composer, as Kat Christensen explains, adding that she has spoken extensively on being in "a male-dominated academia fixated on the achievements of what she refers to as the 'DWEMS' (Dead White European Males)." Her extensive catalog is performed around the word, assisted wisely in part by her decision in 1969 to establish the New York City-based Da Capo Chamber Players, where she performed as a pianist for 15 years. Many of her works also were premiered by this ensemble.
Opening the program will be Three Equali for Trombone Quartet, composed by Beethoven in 1812 – a refreshing change of pace as an opener in a chamber ensemble setting often dominated by strings, keyboards and percussion. Beethoven and Anton Bruckner always have been particular favorites of trombonists around the world. Beethoven was the first composer to include trombones, which made their famous first appearance in the final movement of his Fifth Symphony. The three short selections (marked andante, poco adagio and poco sostenuto) are known for their funereal nature.
The work was performed at Beethoven's funeral in 1827. For this performance, the trombonists will comprise one alto, two tenor and one bass.
Sam Elliot, who joined the Utah Symphony as associate principal trombonist in 2017, says the Three Equali always are exciting, especially for the opportunity to "play a great composer and to play music specifically written for trombones." The Equali were commissioned in 1812 to be performed in Linz, Austria on All Souls' Day, which is commemorated in the Roman Catholic calendar every Nov. 2 to honor all baptized Catholics who have died.
In the acoustics of the Libby Gardner Hall, the trombone quartet will give full resonance to the solemn and curiously thrilling majestic effect of the Beethoven score. The score is filled with long tones, including many half and whole notes, which makes the objective of achieving perfect pitch and harmony among the four musicians a major challenge. If the pitch is not perfect, it becomes very obvious," Elliot says.
Elliot says this is his first time in performing the piece. He fell in love with it when he heard it performed at a trombone festival near Atlanta.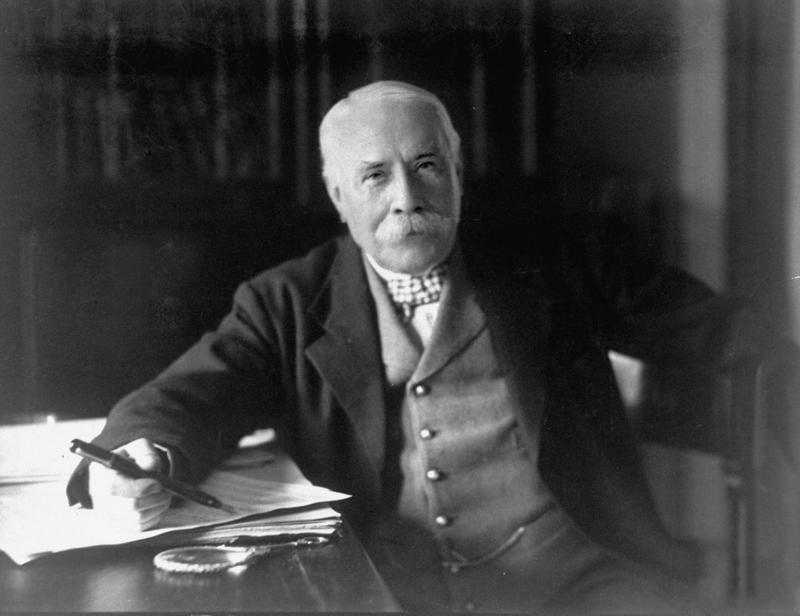 Closing the concert will be Edward Elgar's (1857-1934) Piano Quintet in A minor, Opus 84, which will feature the Fry Street Quartet and pianist Frank Weinstock. Elgar was into his sixties when he began composing major works of chamber music earnestly. Completed in 1918, it signaled a dramatic drop in his output during the last 16 years of his life. Along with the piano quintet, he finished a violin sonata, a string quartet and a cello concerto.
For those who typically think of Elgar as the quintessential Edwardian composer of England, the quintet is a surprising piece, echoing his reflections about aging and life transitions. It was a difficult period for Elgar, who began to believe he was no longer relevant. His wife would die in 1920 and, as The New York Times' long-time music critic Harold Schonberg explained in 1977, "young critics attacked his music as vulgar, pompous, self‐consciously noble." This came at a time as recorded music became commercially available and new publications reviewing releases proliferated. As Schonberg noted, Elgar's patience to endure such criticism had ended. Nevertheless, late Elgar, as epitomized in this piano quintet, represents some of the composer's finest examples of a long career.
For more information, see the NOVA web site.