Two intimate concerts of exquisite musicality were held on the Oct. 12-14 weekend, as part of the opening programs for the 2018-19 seasons of The Gina Bachauer International Piano Foundation and NOVA Chamber Music Series. The Utah Review has reviews of both programs.
THE GINA BACHAUER INTERNATIONAL PIANO FOUNDATION: LUCA BURATTO
Pianist Luca Buratto, the 2015 Honens Competition winner, introduced the concert series Bach, Beethoven, Brahms … and Beyond, this year's theme for The Gina Bachauer International Piano Foundation, with a magnetic performance that was pure both in emotion and technique.
In person, Buratto is humble in the most gracious way – the epitome of modesty. On stage, he settles quickly into performance mode and his quiet intensity is a marvel to watch. The opening work, certainly needed no introduction: Bach's Italian Concerto in F Major, BWV 971, bright and bubbling but never sounding too pretty because it would taint the music's natural character. Buratto's impressive technique seems effortless and never self-conscious, even as audiences wonder just how two hands can handle all of the counterpoint layers Bach explores in this work.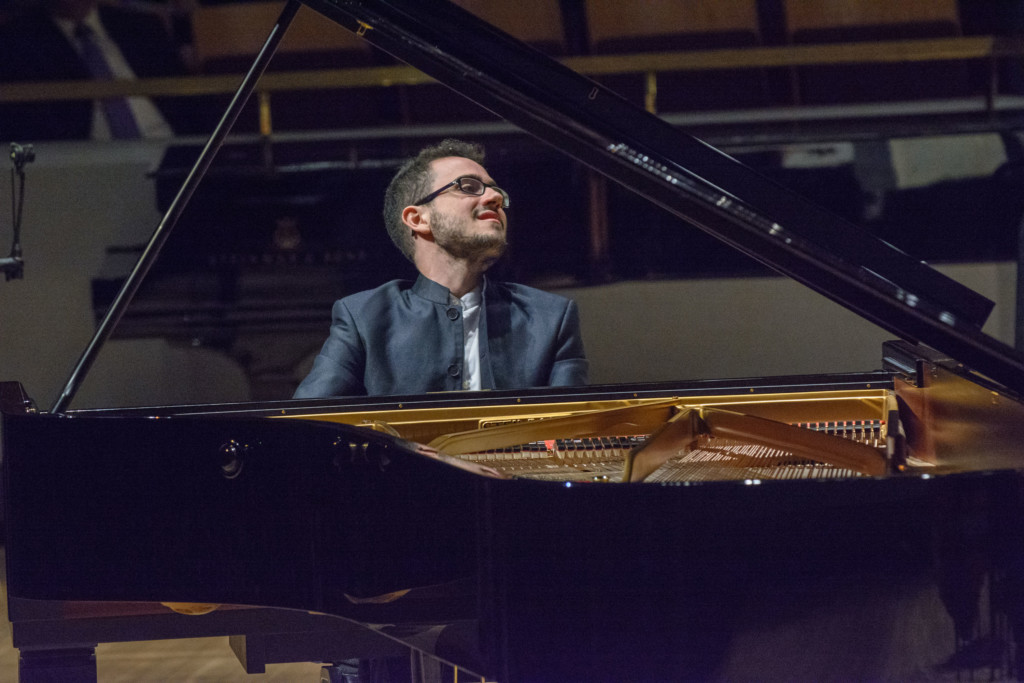 Luca Buratto. Photo: Colin Way.[/caption]
Buratto transcended effortlessly into a trio of short pieces by contemporary British composer Thomas Adès, Mazurkas, Op. 27, which pay homage to Frédéric Chopin. The set of pieces lasts barely eight minutes but it is a concise musical statement of the mazurka's most characteristic elements – the momentum of ostinato with accented rhythms and the juxtaposition of a brooding nature, certainly melancholic, and the boisterous feel of the dance. But, as Buratto's interpretation evidences, the music takes on this elusive almost silvery nature that almost vanishes. The piece finishes on that classic unsettling feel of a tritone, which runs practically across the entire keyboard.
Later in the program, Buratto played another short piece by Adès, the Blanca Variations, excerpted from the composer's opera The Exterminating Angel (2016). It is a restless work – a well-articulated theme followed by five variations that blend into each other seamlessly. It is shaded extensively with sensations of grief and loss and Buratto's playing uncannily captured the emotional character of the work. The music has a complex contrapuntal character and Buratto finesses this with utmost precision, especially the third variation which is played at a blistering pace.
To close the first half, Buratto fixed the bar of virtuosic expectations even higher in selecting Beethoven's Appassionata Sonata (Piano Sonata No. 23 in F minor, Op. 57). The first half-minute of this 25-minute masterpiece introduces a theme and a motif phrase all while shredding the length of the keyboard at a blistering pace. Buratto steels himself and it fascinates to watch him transfer all of the energy into his hands which deliver the relentless fire of the sonata's first movement. The second movement provided some of the evening's most restful, tranquil moments but Buratto rightly upsets it in the final variation repeating forcefully that famous rolled diminished seventh chord that pushes everyone into the beast-like perpetual motion of the sonata's final movements. Regardless of how familiar this music has become, Buratto delivers many surprises. Many might be tempted to let the music's unbelievable acrobatics carry its emotional intensity but Buratto's nuances shape the energy so that it never slips out of control.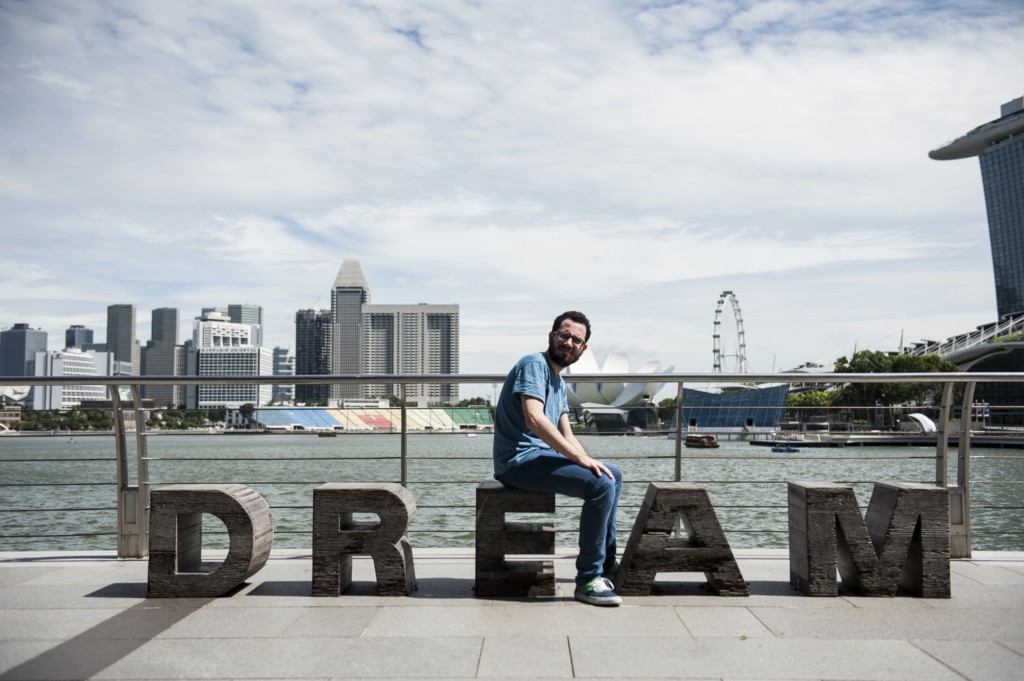 The evening's finale put the period on a concert of pure musicianship: Robert Schumann's (1810-1856) Piano Sonata No. 3 In F minor, Op. 14 (also known as the Concerto without Orchestra). This is the least familiar work of Schumann's piano oeuvre and the composer wrote much of it when he was just 26 and separated from his beloved Clara Wieck. Schumann had broken his engagement to Ernestine von Fricken to be with Clara and the music conveys the emotional dynamics that are infused through the music.
He revised the work 17 years later in 1853 and Johannes Brahms gave its public premiere in 1862. Vladimir Horowitz performed the third movement, a set of four variations, as a regular encore piece. Indeed, the sonata's closing movement has a technical fury that challenges what was heard in the closing movements of the Bach and Beethoven selections for this concert.
Buratto stays true, particularly to the expected tempo suggestions for the music, and he sends the music appropriately into the acme reaches of Romanticism. He is scrupulous about the poetic effects of Schumann's writing, staying just as sensitive in the final movement's blistering pace. Buratto's encore offered more of his exquisite capacities in interpreting Schumann.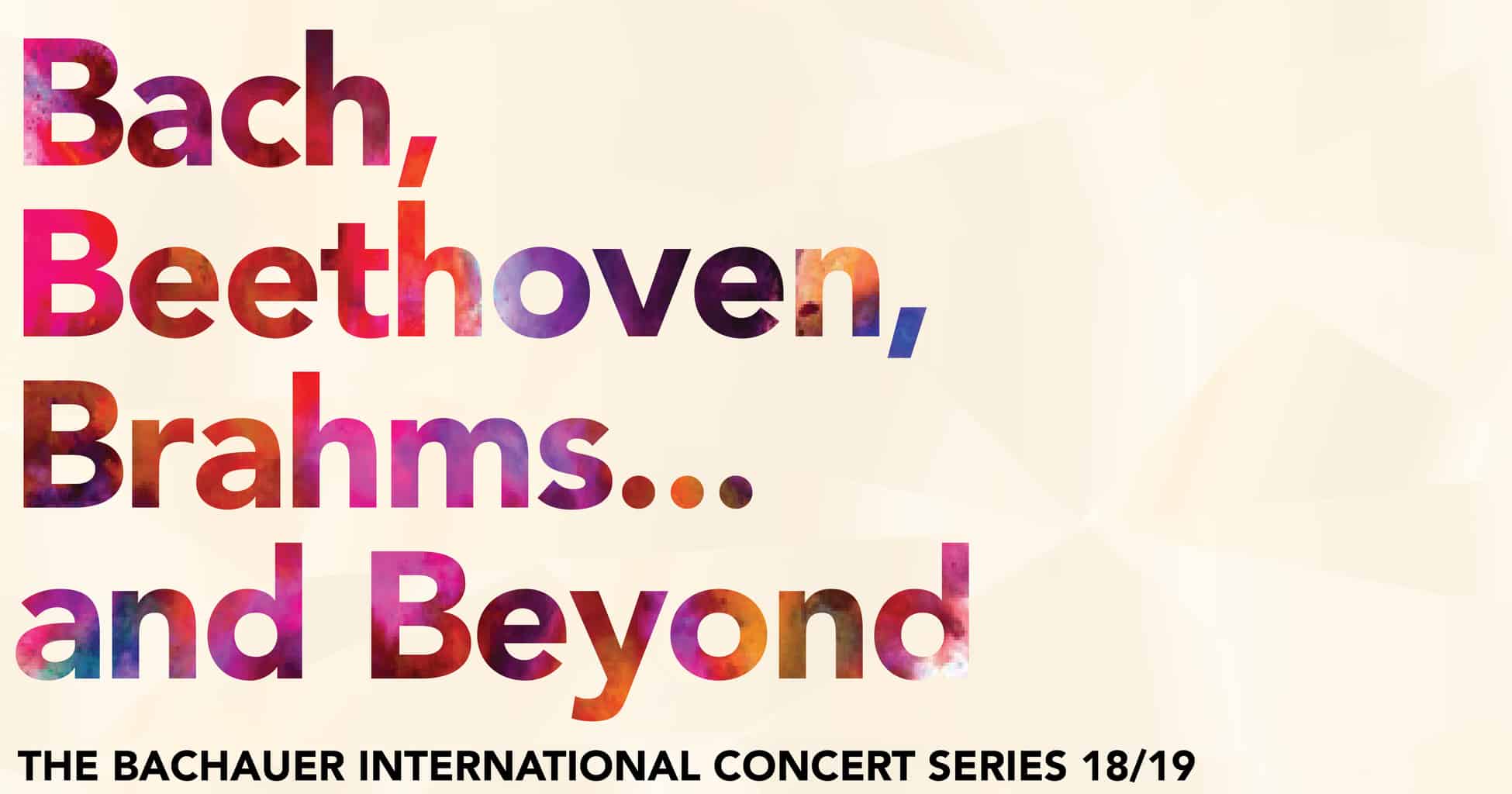 Bachauer's next recital will be Nov. 9 at 7:30 p.m. in the Rose Wagner Center for Performing Arts, featuring Canadian pianist Jane Coop, whose international career was launched when she won first prize in the Canadian Broadcasting Corporation's national young performer's competition at the age of 19. Today, Coop, who also has served on the jury for Bachauer competitions, is senior professor and head of the piano division at the University of British Columbia's School of Music in Vancouver. Her program will include numerous short works by Beethoven and Rachmaninoff.
NOVA CHAMBER MUSIC SERIES: ROAD TO NIGHT
In its 41st season, NOVA Chamber Music Series has a new music director – Madeline Adkins, Utah Symphony concertmaster. And, as a recent feature in The Utah Review indicated, Adkins has programmed the season's six subscription concerts and two Gallery Series programs with an adventurous mingling of themes and musical styles ranging from the Medieval era to several world and U.S. premieres.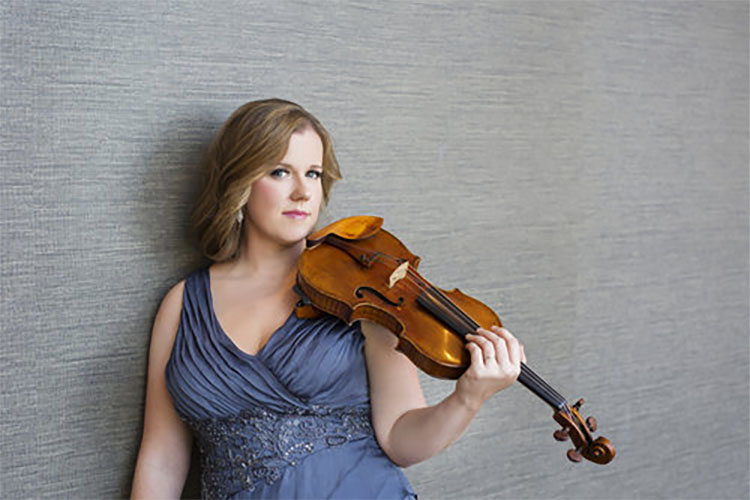 The plainest summary of Road to Night, the opening concert, is this season will be more than fine. The works covering the spectrum from Mozart to Arnold Schönberg put on display several important points of Salt Lake City's current musical scene. The performances featuring string musicians, including the four principal string section leaders of the Utah Symphony, highlight how the symphony's potential has expanded noticeably in the last few years. As for subscribers to the series, which uses Libby Gardner Hall on The University of Utah campus as its regular performing venue, the concert exemplified a clever and enlightened programming strategy that invites concertgoers to experience familiar and unfamiliar works together effortlessly and comfortably.
Road to Night offered music in which the composer engaged some intimate or deep connection to his inspiration. In some instances, it was pure admiration for beloved friends or for welcomed experiences. In others, there was passion – unapologetic passion or eroticism. There is no reason to shy away from music that certainly can sound sexy and arousing without it seeming gratuitous, carnal or inappropriately titillating.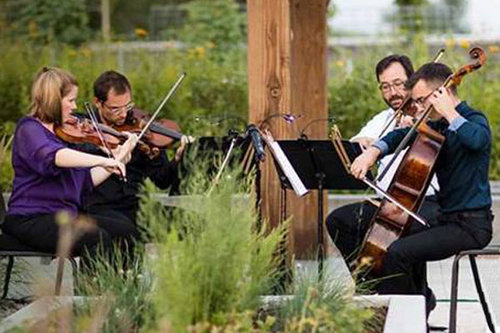 The concert opened with a great unfinished work by Schubert: Quartettsatz, D. 703 (Quartet Movement), composed in 1820 for string quartet. The Fremont String Quartet gave it an immensely soul-baring read, emphasizing the agitated forceful moments against a warm theme that wanders off into a different tonal realm. The quartet comprises Adkins; Claude Halter, second violin; Brant Bayless, viola, and Rainer Eudeikis, cello.
The concert's intimate feel was underscored by the appropriately subdued interpretation by Adkins and pianist Andrew Staupe in Mozart's Violin Sonata in E minor, K. 304, which the composer wrote at the age of 22 after his mother died and he was alone in Paris. Waves of admiration infused Zwei Gesäng, Op. 91 (Two Songs), composed by Johannes Brahms for voice, viola and piano, featuring mezzo-soprano Aubrey Adams-McMillan on voice, joined by Staupe on piano and Bayless on viola. The balance in both instances was executed with thorough sensitivity.
Staupe also gave a genuine rendering of Alexander Zemlinsky's Fantasien über Gedichte von Richard Dehmel, Op. 9 (Fantasies on Poems by Richard Dehmel). Composed in 1898 for piano, the work comprises four short tone interpretations of Dehmel's verse. The fin de siècle period was a revolt against propriety and Dehmel's poetry was soaked in eroticism.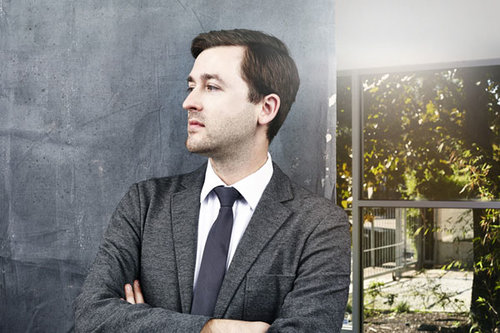 Zemlinsky's music does not translate literally Dehmel's verse but it picks up the tone and mood of the time. The third piece Liebe harkens to Zemlinsky's affections for Alma Schindler, who would later spurn him to marry composer Gustav Mahler. Staupe captures the character in each instance, most notably the second movement Waldseligkeit (Forest Stroll), which opens on a somewhat mercurial tone but then responds in a pastoral, hymn-like theme that expands in a wondrous emotional intensity to its conclusion. Dehmel's verse is worth citing:
The wood begins to stir,
night draws near the trees;
as if blissfully listening,
they gently touch each other.
And beneath their branches
I am utterly alone,
utterly my own;
utterly and only yours.
Zemlinsky gave cello lessons to Schönberg when the two met in 1895. Later, Zemlinsky would become his brother-in-law when Schönberg fell in love with Mathilde, his sister. But, it was Schönberg's Verklärte Nacht (Transfigured Night) that unsettled Zemlinsky, as music historians had documented it. While Zemlinsky had criticized the work of his nominal student, he likely had been intimidated by Schönberg's unprecedented venture into a new dialect of dense chromaticism and a musical relationship with literary text that was distinguished from what his contemporary colleagues had incorporated into their music.
Schönberg, too, had used a Dehmel poem as the basis for Verklärte Nacht, the closing work on the Road to Night concert in a fabulous performance by a string sextet that included the Fremont Quartet and Elizabeth Beilman on viola and Joyce Yang, the principal cellist for the Ballet West orchestra.
A sensual reading of Verklärte Nacht, as NOVA's rendering demonstrated, vindicates the work on its artistic merit. Completed in 1899, it was given its first hearing in a performance three years later that was not well received at all.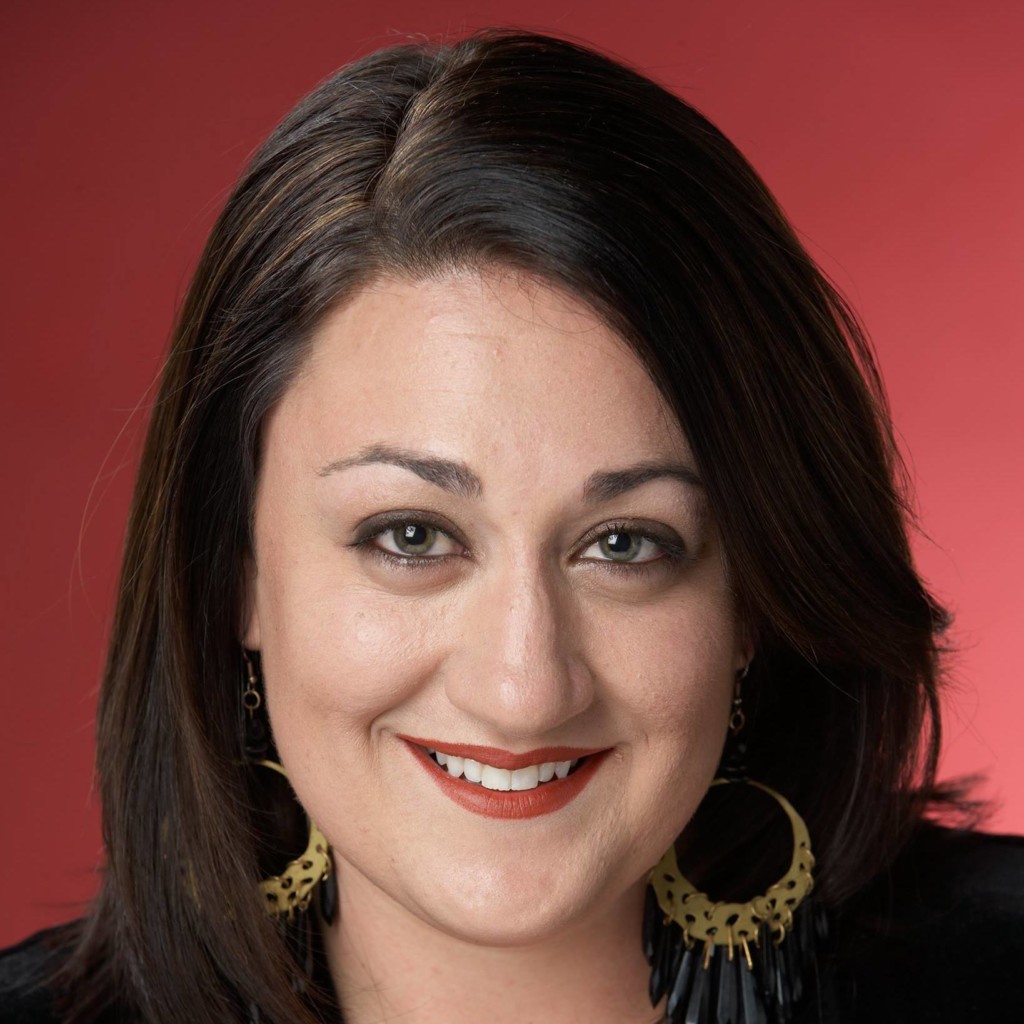 And, let's focus momentarily on that truly transfigured bit of the inverted ninth chord which appears several times in the music which comes in at just under a half-hour. It first appears relatively early in the work, just about three and a half minutes in during that wondrous yet angst-ridden section when the six string players play as one rhythmically, which shows just how Schönberg had shifted expectations in how the chords should proceed. The players pause for a moment and then that inverted ninth appear – a transfigured result, thanks to the composer's experimentation. It appears again at roughly the half-way mark amidst some of the music's most turbulent sounds. Its final appearance comes somewhat close to the end before the incredible radiant, shimmering sounds of affirmed love appear.
The sextet bathed the hall in the full luminous potential of Verklärte Nacht. Adkins' decision to conclude the first program of her season as NOVA's music director was perfect as a point of artistic mission. Verklärte Nacht remains an ethereal and ephemeral bridge to a volatile period where the best composers were inspired to break the rules and reconfigure them to suit new landscapes in making music. Indeed, having traveled the Road to Night, we are ready for the next creative adventure.
NOVA's next concert, Royal Musings, will be Nov. 18 at 3 p.m. featuring works covering more than 350 years by British composers including Henry Purcell, Benjamin Britten, William Walton, Imogen Holst and Thomas Adès.