Fall menus are making their debuts at restaurants across the Wasatch Front. Whether you're looking for rich appetizers, comforting soups, hearty main dishes or decadent desserts, you'll find bountiful options that celebrate the cooler weather. Here are a few of my recent favorites.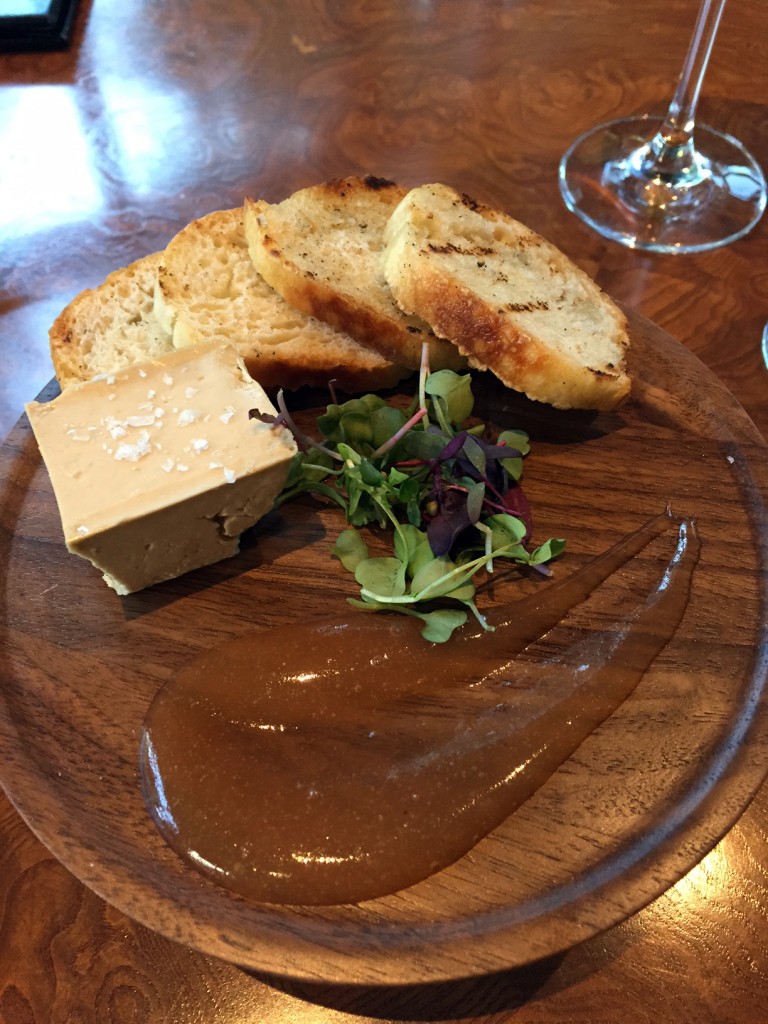 Grand America's fois gras torchon
Fois gras isn't a dish that I run across often in Utah so when I see it, I'm absolutely eating it. This buttery fois gras is served with a sweet membrillo (quince paste) marmalade and a sprinkle of sea salt alongside microgreens and toasted baguette. It's luxurious and soul satisfying.
Explains Kasey Dubler, Director of Restaurant Operations, "It has always been our goal to be the best at the Grand America, and we think foie gras is one of the most delicious foods available, so we offer it. So far our guests have responded and it is one of our best-selling starters."
And if you're splurging on fois gras, why not pair it with something equally as memorable? "What we have been pairing with it most recently is 2011 Domaine Schlumberger Les Princes Abbes Pinot Gris from Alsace, France," continues Dubler. "It is slightly off-dry, but still has the body to stand up to such a rich dish. I also love Alsatian Gewurztraminer and Demi-Sec Vouvray: Domaine Huet is a great choice from Vouvray which is available in Utah."
Grand America's Garden Café, 555 Main Street, Salt Lake City, UT 84111
Martine's lamb shank
After a fresh remodel, new logo and the addition of co-chef Brandon Mowbray, Martine is hitting the fall dining scene with dishes that pack a punch. Putting a spin on a comfort classic, Martine delivers a maple-braised Australian lamb shank that literally falls off the bone into a juicy broth offering up carrots and a surprisingly flavorful Spanish Pardina lentil mélange. It's both elegant and hearty at the same time—taking the chill off a brisk fall evening.
Martine, 22 E. 100 South, #200, Salt Lake City, UT 84111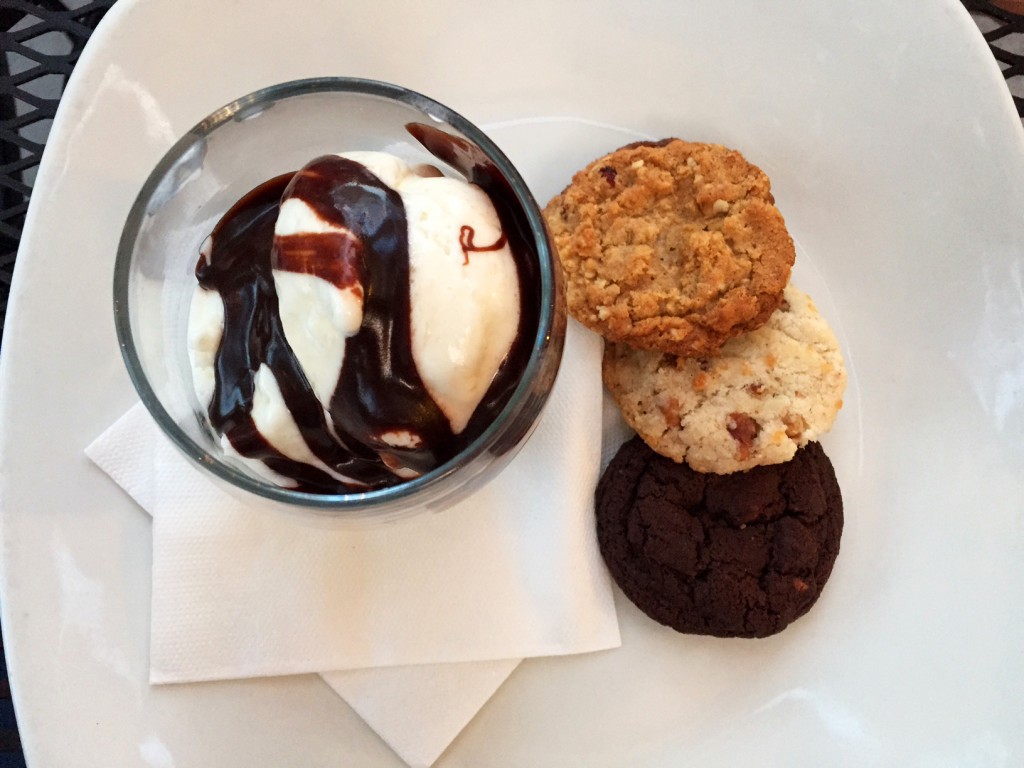 Milk & cookies at Caffe Niche
Pastry chef Alexa Norlin is doing some phenomenal things in the pastry kitchens of the Trio Dining Group's restaurants to be sure but I almost overlooked Caffe Niche's simple-sounding milk & cookie dessert in favor of more flashy offerings. But it was the nostalgia of fresh-baked cookies (in rotating flavors) and intrigue of goat's milk gelato that won me over. "I think this is something that every person can relate to," explains Norlin. "The best part about being a child is when your parent(s) would set out fresh cookies with a big glass of milk."
On the choice of silky goat's milk gelato to represent the milk, Norlin says, "I wanted to add a small little twist. I love the flavor and consistency of goat's milk, it's almost creamier than cow's milk, and I also am able to use a local product: Drake Family Farms."
Caffe Niche, 779 Broadway, Salt Lake City, UT 84102
Supporting Soups
It's hard to think of fall without beelining directly to soup for its warm, comforting properties.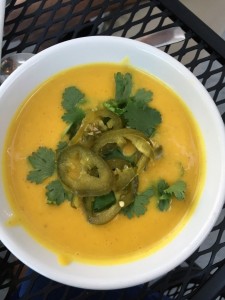 At Caffe Niche, try the curried butternut squash bisque. The butternut squash brings a bit of sweetness and depth to this creamy bowl of soup while the coconut curry offers spicy kick and richness. It's topped with slices of pickled jalapenos and cilantro.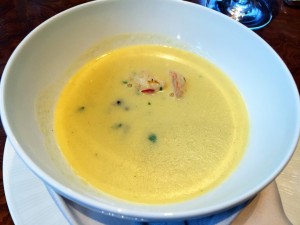 On the Garden Café's current menu you'll also find the shrimp, corn and goat cheese soup with brown butter and chanterelles. The fresh corn base allowed the earthy mushrooms and tangy goat cheese to shine through for a hearty and filling bowl of happiness.
Disclaimer: Dishes were served during complimentary menu tastings. Opinions about these offerings I've chosen as my favorites are entirely my own.