There is much to celebrate in the frenetic vitality and in-your-face relevance of the punk ethos in Foster Body. The Salt Lake City band's current lineup comprises Robin Banks and Korey Daniel Martin, both dynamic visual artists who also happen to be musicians, and Dyana Durfee and Jeremy Devine, well-respected musicians who are refreshingly comfortable in the project of democratizing music.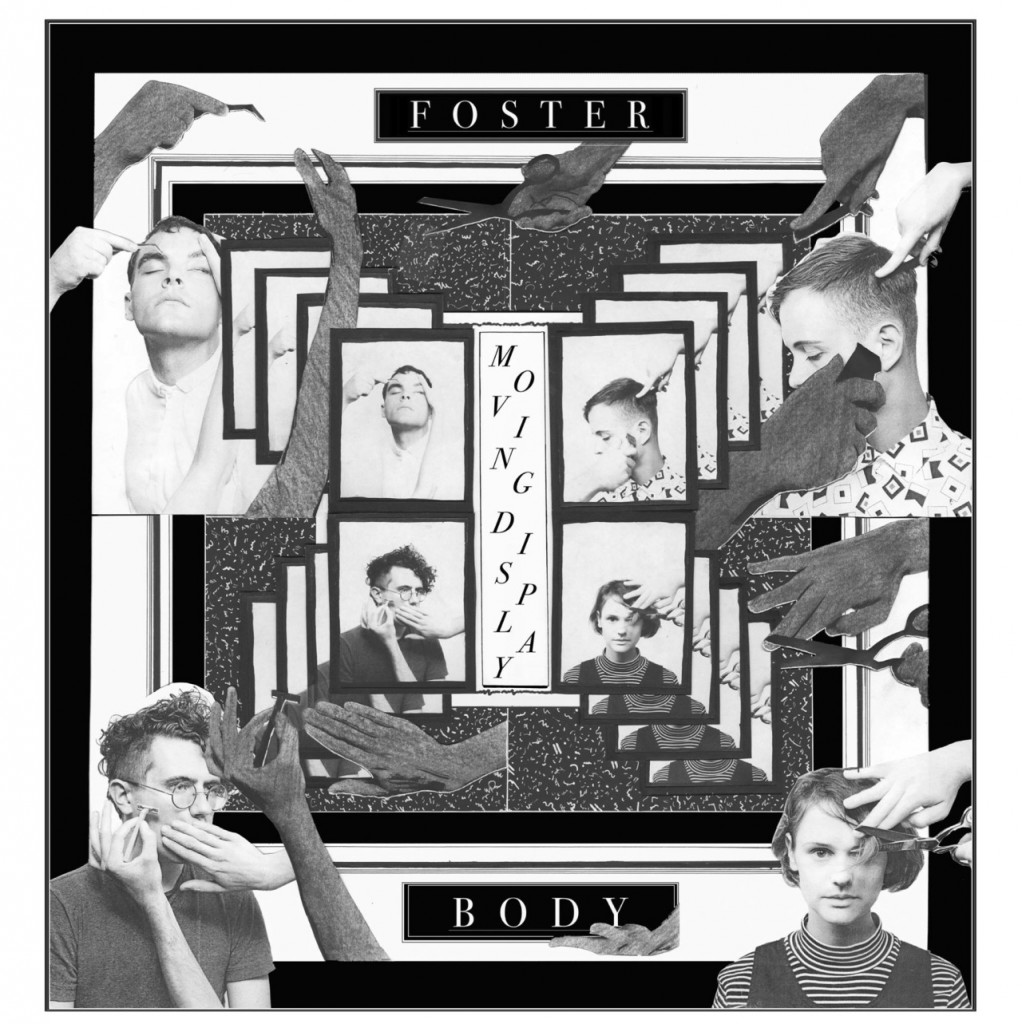 The artistic balance represented by the four members serves a critical purpose for Foster Body's genuine punk aesthetic and its growing visibility on the local and regional music scene. And, following the band's worthy Landscapes debut album release is Moving Display, an impressive set of 10 songs, recorded under the recently established label of the locally owned Diabolical Records.
The album drops locally March 5 and globally March 12, followed by a whirlwind tour in the Intermountain West and surrounding region through the remainder of March with stops in Cedar City, Las Cruces, Tucson, Los Angeles, Phoenix, Austin, and the Treefort Music Fest in Boise. The second leg of the tour picks up in April, starting with Reno, and continuing in California, Oregon and Washington, with stops in Sacramento, San Francisco and the Bay Area, Chico, Nevada City, Corvallis, Portland, Olympia, and Seattle.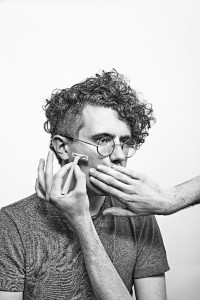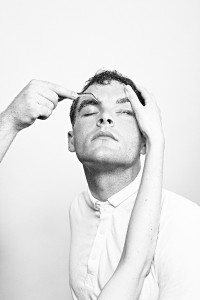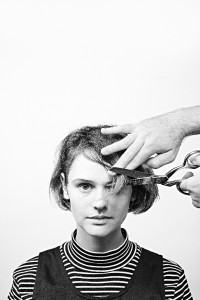 Moving Display sizzles at a manic, scintillating pace, bubbling in a blunt-force social cavalcade of ironic, piercing lyrics that confront listeners to contemplate a contemporary scene where we work overtime at maintaining and shifting the identities we imagine to be most beneficial, favorable, or loving. Indeed, Moving Display is an apt album title in an era where social branding, micro-celebrity, catfishing, selective self-presentation, multiple online identities, the quantified self or the pronounced feeling of how today's ways and tools of communication can make us alone together in the same relationship space constitute each of our own moving displays. The album's songs winnow these themes down into phrases and lyrics that are illuminating and incisive.
There is no ambiguity, as each gritty lyric and edgy musical line or part comes through clearly even when multiple voices clash simultaneously. Punk always has been a natural platform for anarchism, bold political statements, feminism and the smashing down of socially constrictive gender identities.
Foster Body capitalizes on that defiant spirit, going even broader in poking and probing the listener's broader social conscience – all wrapped up in music that is purely entertaining. Even before its release, several of the album's songs already have inspired flattering tributes from outside sources, such as a fan-made YouTube video for Safety Betrays The Medicine and a boffo remix edit of Touching and Moving.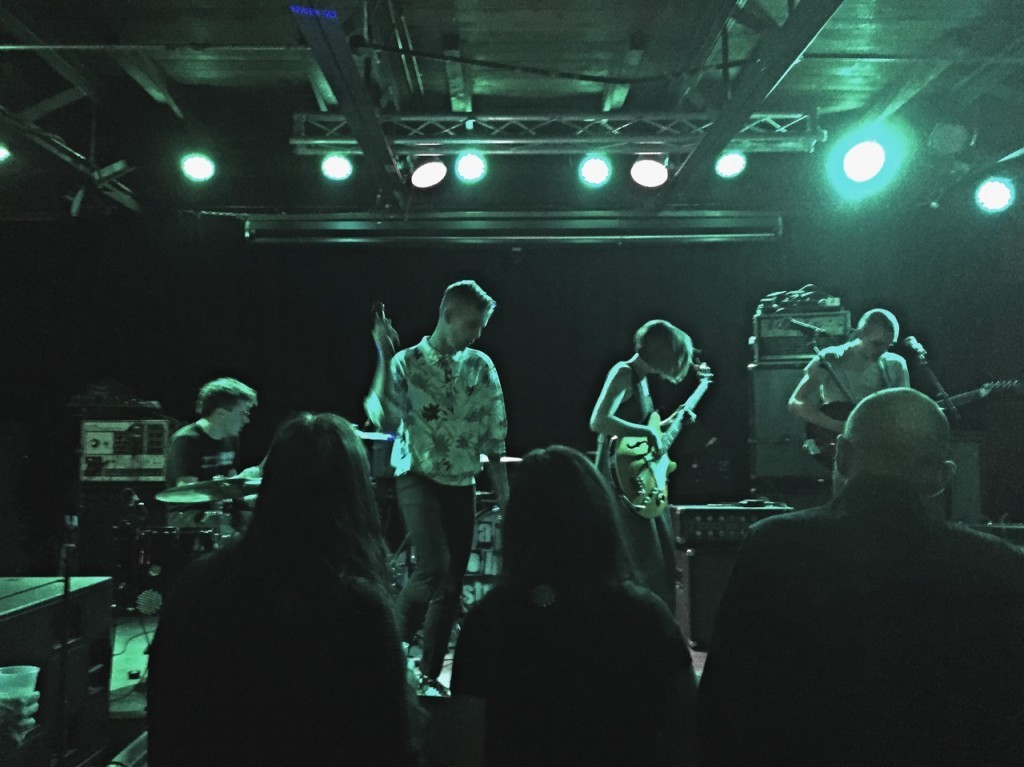 The musicianship on Moving Display is fresh in its often bare, stark, brutally efficient punk formalism. Both Banks and Durfee amplify lyrics with the red-blooded distinction of great punk undulating and ululating vocals. Their head voice and raised volume and pitch effects cast combative shards across the crisp attacks of Martin's guitar and Durfee's bass and Devine's percussive precision.
And, it is the entire band's discipline of musicianship that brings forth the lyrics' meaning to the listener's ears, often just as brutally terse as their musical accompaniment. The effect is consistently right: steely, icy at times, always gritty, uncompromising, ironical in truth. Every song bit is sleek, taut and agile. Foster Body's vocals and instrumentals maximize their musical economy. Textures and timbres pop up but quickly move onto other gestures in the same song. Hence, remixes and edits, such as Hel Audio's rendering of Touching and Moving, assuredly become effective tributes to the original.
Equally refreshing is Foster Body's candor and directness in the lyrics, the album's conceptual theme winding its way through every song. The artificial contemporary persona often treasures and craves the enigma, but that is stripped away in Moving Display. In Listen, "I ask questions/and you make answers/there are no questions/and you still make answers."
The metaphor of the junk drawer arises naturally in Drawer: "They seem to have a life beyond their uses for me/Under the papers, just past the keys, tied to the hammer by thread with no perceptible ending/What happens when I shut the drawer?" The song You Were Not You: "Built this room in my mind/Visited a thousand or more times/It woke me in a bad mood/You were not to blame."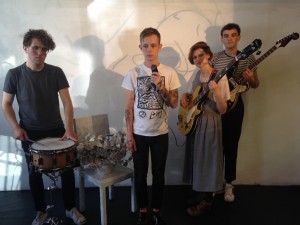 In Tune Out, Give In, Nod Off, one of the album's most complex songs: "This is a continuing conversation/Looks like you've lost the point/Directionless and reckless you carry on/ Carry on and on/Flicking ears and tying laces/All you want is some attention/'I'm not touching you'/'I'm not touching you'/Pleading for a reaction." Likewise, Conversation No. 1 opens brilliantly: "What is this space?/(Are these movements mutual?)/What do I do with it?/(Or the taste common?)/Fill it with accomplishments/(Play in the space)/Attend its sentiments/(With walls to interrogate)/Fill it with my/Interior decoration/Fill it with my/Visual occupant."
In Salt Lake City, punk always has been an ideal antidote to the peculiar Utah penchant for civility, meekness, conformity, and the endless pursuit of elusive perfection. But, it is Foster Body – first in Landscape and even more so in Moving Display – that effectively handles the perplexing creative problem of leveraging the enduring punk ethos for relevant, timely effect without lapsing into derivative song-writing or the clichéd longing for punk's original anarchic, nihilistic vocabulary.
Foster Body embodies the most important elements of punk's aesthetic principles. Punk culture is unconditionally open: privilege, wealth, and talent do not bestow admission or artistic legitimacy. Punk music's best creative expression obliterates the need for label, genre, category, binary sorting, and societal conventions.
Punk can stay vibrant because Foster Body's group of young artists and musicians – all in their 20s – embrace do-it-yourself experimentation. The band's members started by making it up as they went along, riding the waves of trial and error. Banks (who prefers the singular generic pronoun "they"), whose pop art and pop culture illustrations are gaining a national audience and following, is not classically trained as a vocalist but they adds, "I was interested in bringing an aggressive feminine presence" to the band.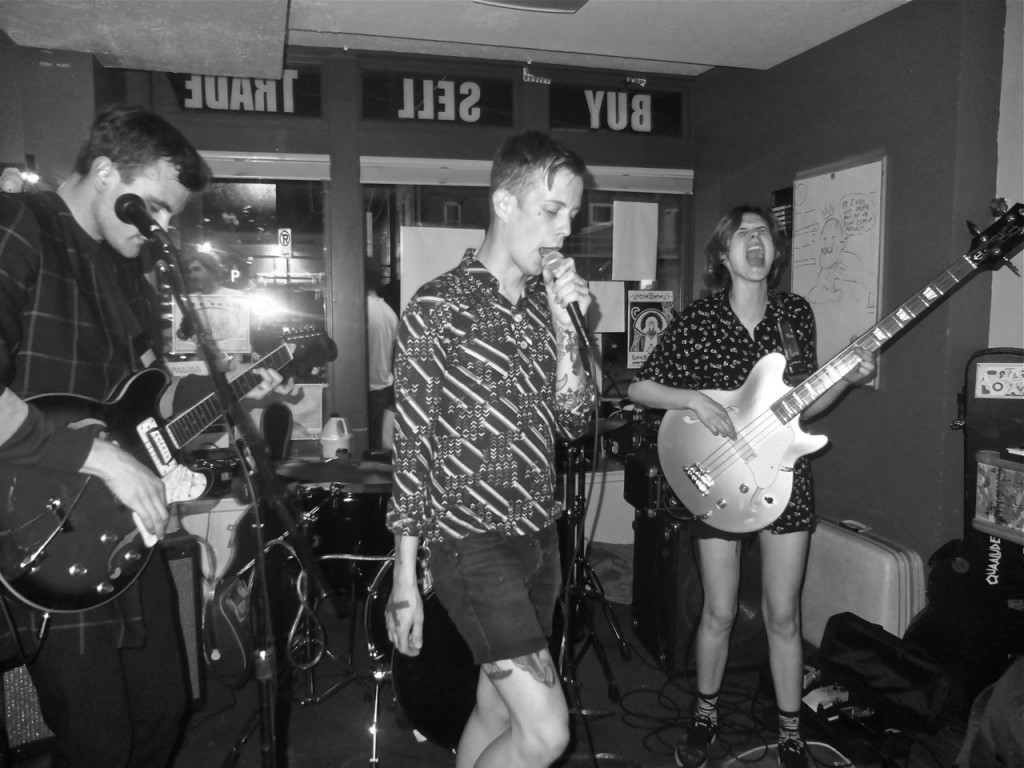 Martin, an artist with a strong architectural feel who has worked on comic art, zines, and album covers including Moving Display, is a late comer as a band musician. They [Martin] explains the interest in punk music as a guitarist is propelled by a "philosophical bent and the inspiration behind it and other radical arts forms along with jazz and film."
Durfee and Devine have more formalized musical training roots. Durfee, who handles bass and vocal duties for the band, played upright bass in a family that also had other musicians and has performed with other groups. Devine has been in several local bands, and can play piano and guitar in addition to drums.
In a group interview with The Utah Review, the band members say the creative process was most exhausting at the start, but they also share the creative maturity and discipline to let their best instincts sort out the balance needed to set aside their respective egos without sacrificing their individuality. "It has been super encouraging, especially coming from a musical background," Durfee says.
The album was recorded and produced by Michael Fuchs of Passive Tourist and mastered by Matt Mateus. Moving Display is available for pre-order and the Hel Audio remix of Touching and Moving is included with the 10 song tracks.