When Supa Modo, the award-winning feature-length narrative film from Kenyan director Likarion Wainaina, opens the Utah Film Center's Tumbleweeds Film Festival for Children and Youth on Friday (March 1, 7:30 p.m., The City Library auditorium), Wainaina will be in attendance.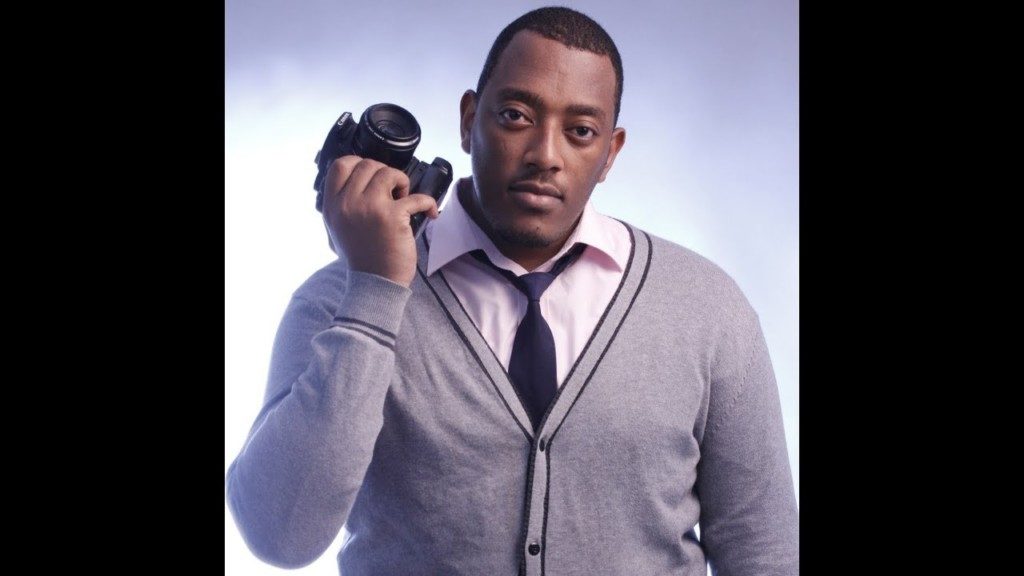 As mentioned in the festival preview last week at The Utah Review, Supa Modo sets the sensitive, soulful tone for this year's Tumbleweeds program. At nine years old, Jo is obsessed with superheroes but her remaining time is short because of a terminal illness. Jo's dreams about superhero stories run deep and her older sister Mwix concocts a way for her to play out her dreams with as much conviction and credibility as can be mustered. The community joins Mwix's efforts and they start making a film about Jo's staged superhero adventures.
The 2018 film premiered in Berlin and steadily has been accumulating film prizes from international film festivals. Wainaina's own story is unique and perfect for the many hundreds of young people who will be attending Tumbleweeds this weekend, with some hoping to fulfill their dreams of becoming a filmmaker one day. A high school dropout with no formal training whatsoever, he was born in Russia and he moved to Kenya with his family (a single mother raising four kids) when he was four years old. As he recalls in a blog at his website, he saw his first film, the Hong Kong comedy martial arts film of the Drunken Master series starring Jackie Chan, when he was nine, in a shack located in the Kibera slum, the largest in Nairobi.
His experience parallels Jo's passion for superhero stories. But, in Supa Modo, Wainaina goes deeper, relying on the terminally ill children he met at Kenyatta National Hospital in Nairobi. He had asked the children to write their wishes on a slip of paper, and all of them would be read anonymously as a group the next time they met. It was a shy boy's wish that transformed Supa Modo's narrative development. As he recalls, "All this young child wanted was a helicopter, more Chapatis and for his mum to be happy. You see this brave young soul already knew he won't live long. He just wanted his mother to be happy… Her sadness was the only thing he couldn't live with."
Wainaina's career is filled with projects that include films, music videos and commercials. He has been to the Berlin International Film Festival, where Supa Modo earned the Special Mention Jury Award – Generations Kplus honors. Likewise, honors were awarded in Edinburgh. Prior to his departure from Kenya to Salt Lake City, Wainaina answered some questions via email about the film and his career. Asante sana!
TUR: What inspired you to select this story as the concept for your first feature film?
LW: As a writer it is often said that you should write either what you love or what you hate. I decided to write about what I love. My family, I love making movies and I love comics. That was the original idea but as I was doing research on the film I went and visited some lovely children who had terminal illness. I spent a day with them and their families and that totally changed everything for me. So now the idea of the film now changed to "how can we honor these lovely souls and tell the journey that they are going through?" And that became the inspiration.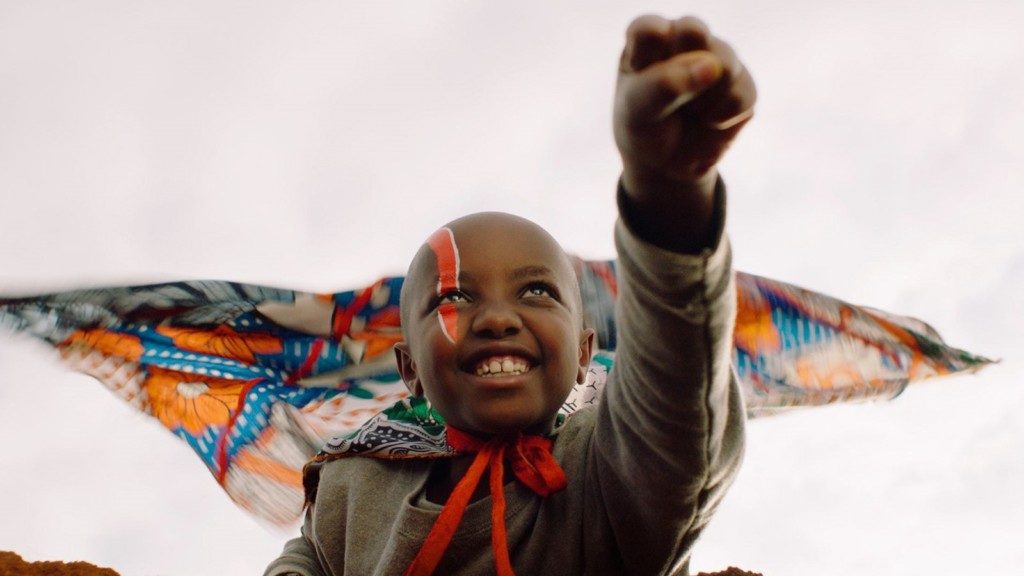 TUR: The actors are so natural and emotionally sincere in this poignant story. What were the experiences like for casting and the production process?
LW: Honestly the casting process went on without major stresses. The only challenge we had was casting the main role. We had to audition close to 500 kids before we could find the lovely Stycie Waweru, who plays the lead. The entire cast is not professional, with the exception of the main cast and a few minor characters. The majority of the cast were first-time actors whom we cast from the small village we were filming in. I give props to my professional cast who made the new actors so comfortable on set. And we all ended up being one big family. That was instrumental in getting the performances right
TUR: Your background is certainly a unique story. What were your most important influences and role models to pursue learning about filmmaking, especially as you mentioned in one interview, "to work even harder to the point that my 'dropout' status isn't an issue"? Likewise, what advice would you offer to young people who dream about becoming a filmmaker but worry about overcoming obstacles they believe make that dream out of reach?
LW: For me, growing up I didn't have any film role models to look up to honestly. Everything I know about film I picked up on the Internet; every book I could grab my hands on and just by making films and learning from what I did wrong. It wasn't until later in life that I discovered the works of great directors who influenced me: directors like Ingmar Bergman, Yasujira Ozu, Akira Kurosawa… To the young filmmakers out there I would say, make that film. You are only a filmmaker if you make a film. There are a lot of pressures coming from big budget films but the beauty of cinema is that it is purely a personal journey. You set the rules, you set the standards. So make YOUR film YOUR way. And above all, express who you really are through the film. Then you will find fulfillment.
TUR: As the film has screened at festivals around the world, what have been your experiences and observations about how Supa Modo has been received by audiences?
LW: Honestly I did not expect the response we would get from the film. We have fan emails and messages from all over the world. In Germany we had kids making Supa Modo costumes for Halloween and such. It honestly has been a fantastic reception from around the world; more so from my home country. The film has been in cinemas for close to 12 weeks and people still want it back in cinemas. But despite all that the only reception I was worried about the most was from the kids from the cancer ward I visited who helped me grasp the film's theme. I was really worried about showing them the film and I remember I kept saying, "if this kids don't like this film I don't care about any critic or any award. I will have failed." Luckily they loved the film and I spent yet another amazing afternoon with them; that was the best part about making the film.
TUR: Your career has brought so many varied experiences. What perhaps is the most significant or surprising aspect you've discovered about yourself as a filmmaker after the experience of Supa Modo?
LW: Film made me open up to the world. I was a very shy kid all the way to my late teenage years. I never used to talk to people. But when I joined theater and transitioned to film, I learned just how important stories are in helping me come out of my shell. I honestly didn't know I could break away from my shell. Film helped me with that.
TUR: What projects are currently in the works?
LW: Currently I have taken a break from film. I am developing a TV series. TV shows nowadays have been given creative freedom to be cinematic masterpieces. I hope to develop something cinematic for TV: to explore the stories Africa has to tell. I always say there's a film revolution coming from Africa. And I hope to be part of it, if not leading that revolution.
The eighth Tumbleweeds festival (March 1-3) features Utah premieres of children's films from around the world, along with workshops and numerous clubhouse activities in the City Library downtown and The Leonard on Library Square. For tickets and more information, see the Utah Film Festival's Tumbleweeds web site.