It's a hard life, but someone has to do it. As the carnival that was the Outdoor Retailers Show (OR Show) hit downtown SLC in late August, we braved the show floor for five grueling days of product testing and vendor sales pitches. Our goal? free beer and free products Bringing you info on a range of great products to get the most of your Utah. Okay, yes, and there was a free drink or three in there too.
The following score of product reviews cover some of the better items we saw during the show, not to mention, where vendors were kind enough to provide a review sample as well. Oh, and just one more thing. Some lucky readers will get to win all of these great products, in our grand OR Show giveaway. Yep, that's right, every single last one—a combined value of over $1,400 retail—could be yours. So let's get to the nitty gritty, twenty stellar products for getting the most out of your Utah.
Getting there: Whether you're hiking up one of our canyons or headed for a day on the lake, getting from A to B, in comfort and style, is crucial for getting the most out of your day. Here's a few products we spotted that should make the journey simpler.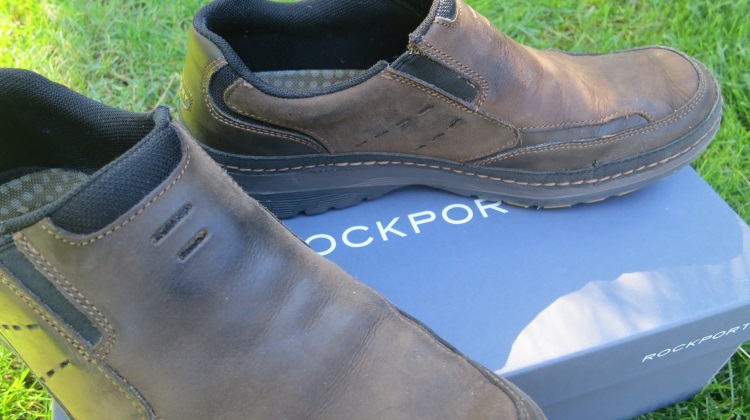 Rockport RocSports Lite Activflex Slip On: Founded in 1971, Rockport were the first company to use advanced athletic technologies in casual shoes to achieve lightweight comfort. This slipper-like loafer is crafted from high-quality leather and includes an antimicrobial DEWIX textile lining, Adidas ADIPRENE® sport foam under the heel and ADIPRENE®+ at the forepart.
What we loved: In short, these babies are the closest thing to walking around on a pair of clouds. Rockport sent us a sample of these heavenly-light loafers in the lead up to the show as their idea to let us take the pain out of walking the show floor. Well, they did that and more, proving themselves endlessly capable of every task. They took me everywhere from the grocery store to the dog park; even to fancy meals in the evening, possessing as they do, a good amount of style. The sample shoes in the photo above are after two months of non-stop use, still looking pretty neat. –Stuart Melling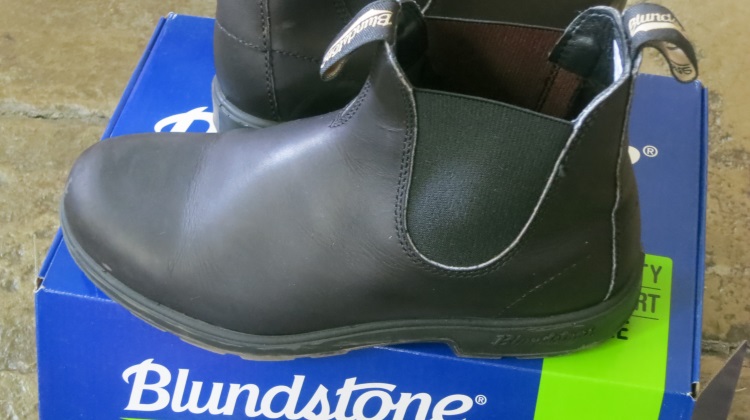 Blundstone Style 510 Boots: Since 1870 Blundstone has made the toughest, no nonsense footwear for work and play. The 510 line features 2.5mm weather-proof leather fused seamlessly to the injection molded polyurethane outsole. An anatomical design with removable Cambrelle comfort footbed, Blundstone SPS (Shock Prevention System reduces shock by 33%) and dual density outsole all combine for a softer walk.
What we loved: We can't argue with the manufactures mighty specs—these boots are as tough and hefty as they are comfortable and sleek. Whether its work or play these classically styled boots should suit the occasion, even tackling Utah's great outdoors. In speaking with the guys at Blundstone, I was told of how wearers fondly recount their Blundstone tales. And given the durable build quality I expect I too might be telling tales about these ruggedly versatile boots for a long time to come. –Stuart Melling
Body Glide: This anti-blister, anti-chafing balm forms an invisible barrier that guards against the rubbing that causes blisters and chafing. It's a multi-use daily solution for preventing skin irritation from chafing, ideal for everybody. Intended as a barrier to the effects of rubbing, the formulation makes it easy to apply for all-day protection from skin-on-skin rubbing, chafing from clothing, or pinching and friction from shoes, protective gear and other irritants.
What we loved: This stuff is so simply excellent it's used by everyone from first responders to the military and law enforcement. If it's good enough for America's finest, that's good enough for us. Moreover its completely natural with no petroleum, no parabens with no animal testing or animal products used—not to mention it's water resistant and neoprene safe. –Stuart Melling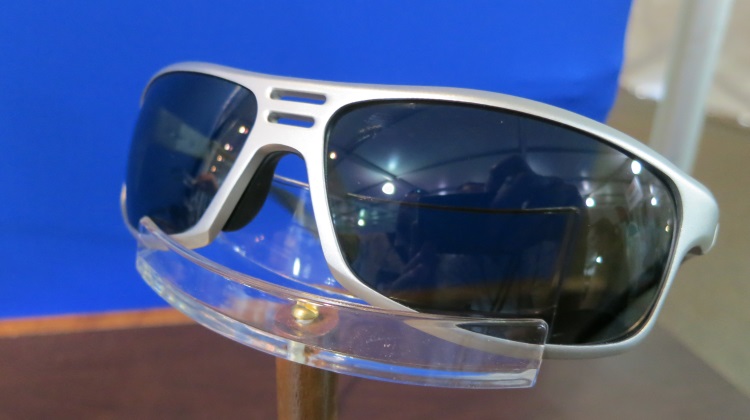 Guideline Eyegear Swift: With forty years of experience from the Fisherman Eyewear line, Guideline's 2014 lineup continues their innovative, durable and stylish eye wear. The polarized Swift line is 100% UV A and B ray protective.
What we loved: These glasses were extremely lightweight despite the 1.4mm thick polycarbonate lenses. The aluminum frames also kept them lightweight and stylish. Even after numerous drops on concrete and asphalt (hey, we're thorough on our testing!), the finish still looked new. The brown lens tint worked wonderfully well with the early morning drive to work through to a beautiful sunset hike in the canyons. –Hang Wong
Comfort: Just because you're out enjoying the great outdoors, doesn't mean you should have to suffer for the pleasure. These products should keep you happy and comfy out there.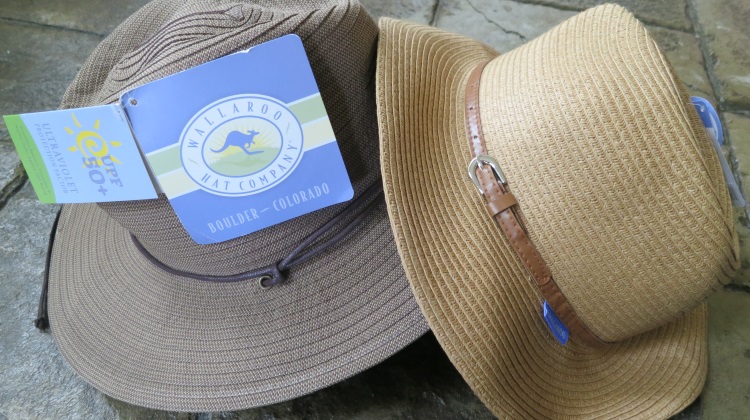 Wallaroo Hat Company: Wallaroo Hat Company was founded by Stephanie Carter and Lenya Shore in April 1999 after they discovered the Aussie secret to sun protection with style: colorful UPF 50+ crushable fabric hats. They began wearing them around Boulder, a city known for its outdoor lifestyle and more than 300 sunny days each year. Wallaroo Hat Company is committed to the elimination of skin cancer. The Wallaroo Sun Protection is a promise that each year, they will donate 1% of our profits to skin cancer research, education and prevention in the United States.
What we loved: Wallaroo fabrics are tested by the Australian Radiation Protection Agency and block 97.5% of the sun's ultraviolet rays. We'd rather take our chances with the remaining 2.5% UV than some of the flimsier hats on the market than offer little to no protection. Bonus: they pack a whole bunch of style with all that science. –Stuart Melling
Klymit Inertia O Zone: Combining the comfort and weight savings and warmth from Klymit's Inertia series, the O Zone sets a new standard. The O Zone features an integrated 4-inch tall pillow, ample tossing room, and a loft pocket profile that fits every adventurer.
What we loved: A great product by a fine local Utah company. The O Zone is so incredibly compact and light (see our picture above) that it's packable into the very lightest of gear setups— cramming down into a mere 3.5″ x 6″ space. Outdoor comfort need not come at the expense of the pain of lugging around too much baggage; the O Zone weights a miniscule 12.2 oz. –Stuart Melling
180s All Touch Screen Gloves: ALLTouch™ technology allows wearers to control their touch-screen device with every finger without having to remove the gloves. The QuantumHeat™ fabric wicks moisture and captures body heat to keep wearers dry and warm. Reflectivity increases visibility during low-light activities as does the integrated LED light in each glove.
What we loved: After years of toiling away in colder months with taking gloves off, sending a text, putting gloves back on, it still seems like something out of a sci-fi future to be able to use gloves with a smart device directly. Completing the sci-fi cool are the impressively bright LED lights mounted on the exterior of each glove—perfect for navigating in low-light situations not to mention in emergencies with the flash mode. –Stuart Melling
EZ Fit Terra Insoles: MasterFit's EZ Fit range of insoles feature a number of comfort enhancing features; a cushion comfort cradle, support shell, auto-adaptive heel, contour domes, auto-adaptive arch and an anti-microbial cover all combine to soothe, cushion and stabilize the foot surface.
What we loved: We popped these insoles into a pair of boots and quickly felt the difference with this adaptive insole—notably in the heel, giving extra bounce and comfort. What's more, the scissor trimmable design of these insoles means you can tailor the fit perfectly to that one off pair of shoes or boots that need just a tad more comfort and balance. –Stuart Melling
Staying Hydrated: One of the most crucial elements to enjoying the outdoors, and by extension one of the most well represented product categories at Outdoor Retailer.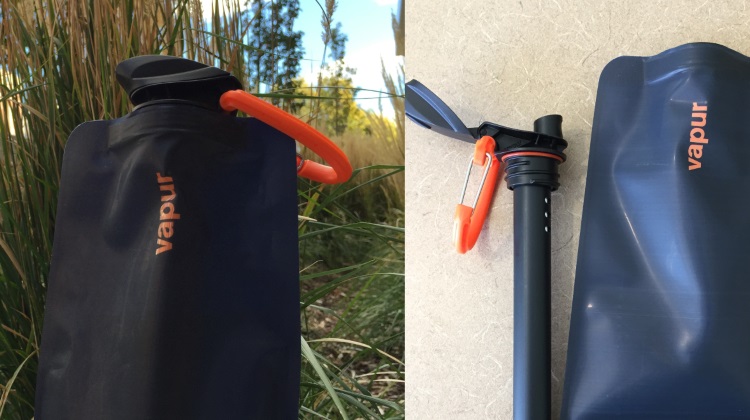 Vapur MicroFilter 1L: Since entering the water bottle market in 2009, Vapur has coined themselves the 'anti-bottle' with their line of lightweight, collapsible bottles that you can take anywhere to lessen the environmental impact of disposable bottles.
What we loved: The latest from Vapur is the addition of a filter to their venerable line of anti-bottles. Start with the anti-bottle which is designed to be folded flat, rolled up and self contained via built-in carabiner. When in use and full of liquid, the bottle will stand on it's own. Add in a filter that will filter out 99.9999% of waterborne bacteria and 99.9% of protozoa type organisms, and you now have a great lightweight way of hydrating on a hike. The system is really easy to use, one and a half twists and the cap and filter combo come out, fill with clear water and put the cap back on. Simple. Sucking the water from the filter required very little effort although squeezing water through the filter required a bit more. The cap snaps tightly and when squeezed, the cap did not pop off nor were there any leaks. This whole setup only weighs 2.7 oz empty. –Hang Wong
Sawyer MINI Water Filter: Swayer Products have a long history of water filtration. Sawyer products are used all over the world, especially in third-world countries where simple, reliable water filtration is critical.
What We Loved: The MINI is a smaller, lighter version of Sawyer's most popular product. Weighing in at 1.4 oz, the filter can be used multiple ways. From attaching a straw and drinking straight from the water source, to screwing it on top of a bottle and even using it as an inline filter on a water bladder. The filter technology is rated at 0.1 micro absolute, which means over time, it will not allow bigger organisms to pass through. Each unit is rated to filter 100,000 gallons. Drinking from the straw did not require much effort and flows easy enough it can be used as a gravity filter. The compact unit with filter, straw and included flat pouch (just under 3 oz for all three) can easily fit in a pocket while traveling especially in places with questionable water sources. –Hang Wong
FitTop Water Filter: The FIT Top Filter Isolation Technology is the work of local Salt Lake City inventor Chris Olsen.
What We Loved: The FIT Top isolation system not only filters water into the bottle but allows the use of additives after the water has been filtered. The coconut media used in the filter is designed to only filter potable water. Unlike most filters, the water is filtered as it's going into the bottle. With a flip of the lever, you "isolate" the filter and now you can drink the filtered water or add you favorite drink mix and enjoy. There's no straw to suck through so your beverage flows fast. The graduations on the side of the carabiner equipped bottle is a nice feature but if you want to use your own, you can. The cap is a standard size that will fit many other popular bottles. –Hang Wong
Technology: Taming the wild through technology – it's one approach for sure – and Outdoor Retailer was bursting at the seams with wonderful gadgets and gizmos to do just that.
Jabra Sport Wireless+: With unbeatable sound and no wires to hold you back, enjoying the outdoors with your favorite songs couldn't be easier. These Bluetooth driven headphones feature US military grade rain, shock and dust protection, 4+ hours music/talk time and an integrated FM radio.
What we loved: We couldn't get enough of these Jabra headphones, finding them eminently usable in a variety of situations. The Bluetooth version 3.0 connection kept locked onto our music source (iPhone 6) perfectly, over a remarkable distance too, sometimes over 20 feet. The Wireless+ is lightweight, fuss free and comes with a range of in-ear pieces right out of the box, to suit all wearers. The on headset controls with built-in voice guidance meant using them on the go, not to mention taking phone calls too, was a breeze. –Stuart Melling
Timex Ironman move X20: Working seamlessly with either an iOS or Android smartphone, the Move X20 activity tracker measures and displays: steps, distance, calories, time of day and date. The X20 records total sleep time and the hours/minutes of light sleep and deep sleep too.
What we loved: Tracking my daily steps and quality of sleep was definitely fun, and yes, even helped me to sneak in an extra burger when I realized how deluded healthy I was on a given day. Of course there's a lot of competition for activity trackers on the market, but what really made this tracker shine was the X20's ability to pair with my iPhone and relay incoming call and SMS data right to my wrist through a discrete vibration. The last thing you want to do when pitching a tent or kayaking down the river is to be fumbling dangerously around for your phone and with the X20, all you have to do is glance at your wrist to quickly check the name/number/message on the scrolling blue LED screen. –Stuart Melling
180s Bluetooth HD Headwarmers: These Bluetooth enabled ear warmers from 180s allow wearers to take calls and listen to music in comfort in the cold. The integrated battery provides nine hours talk time and eight hours music playback time of dynamic, rich sound.
What we loved: Once the sun goes down, it can get cold out there. Which is why we thought these 180s head warmers make a great addition to any outdoor kit. The soft shell body and fleece lining provided warmth and comfort not to mention the protection from wind and water resistance. The unique 'behind-the-head design' was comfortable and has the added bonus of letting the wearer use these with other head wear and head protection. The adjustable 'click-to-fit" frames make for a one size fits all item. –Stuart Melling
Enerplex Kickr IV: The EnerPlex Kickr IV is a flexible, durable and lightweight 6.5 watt portable solar charger, powerful enough to charge most mobile electronics and weighs just 0.6 pounds.
What We Loved: Enerplex are quickly making a name for themselves in the consumer portable energy market. Their designs are innovative and their technology is outpacing the competition. The four panel solar charger is lightweight and compact. It feels very durable and seems weather resistant. The connector feels solid and up for unintentional abuse. On average, the output did live up to it's 5 volt claim in 75% – 100% sunlight. Your mileage will vary depending on cloud cover. Like all solar charges, don't expect a full power charge as if it's from an outlet. These are great to keep devices like their Jumpr series of battery packs topped off. –Hang Wong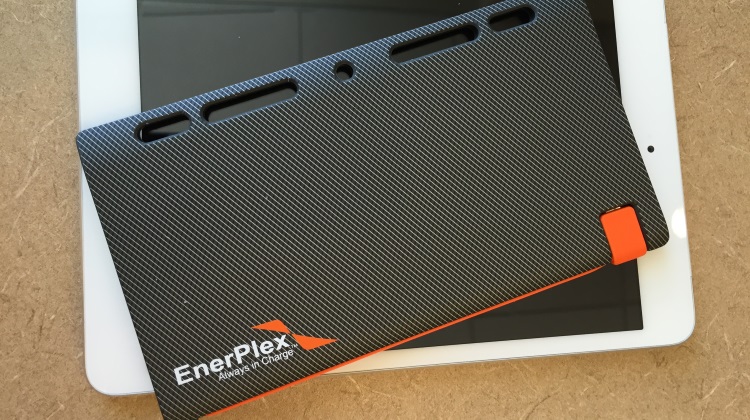 Enerplex Jumpr Slate 5k: The Red Dot design award-winning Slate 5K-L™ offers a 5,100 mAh portable battery with built in binder holes to easily place in folders and planners while on the go.
What We Loved: The design of the Slate battery (5,100 mAh) pack catches your eye immediately. Although it's designed to clip in a day planner (people still carry those) it's quite at home in a pocket or lashed with some paracord or carabiner. It has a nice semi-rubbery texture which provides enough grip yet still slides in and out of the pocket easily. The built-in cable seems durable but there's a second regular USB port for additional charging options. Yes, two devices can be charged at the same time at 2.1A each. Kudos for putting in a recessed power switch to prevent discharge while not in use and also providing four LED capacity/status indicators. The tested version came with a micro USB tethered cable (a Lightning version is available too). –Hang Wong
Kestrel DROP D2: Built to Kestrel's brand-specific rugged durability standard, the Kestrel DROP reports and logs temperature, humidity, heat index and dew point temperature.
What we loved: This miniature weather station could prove real handy in the rugged outdoors of Utah. Whether you hitch it to your backpack (with the provided carabiner) for on the go weather data straight to your iOS device or simply leave it back at camp to download logged weather data later after your journey, this device packs a lot of punch. Users are also able to set threshold alarms (via an in-app pop-up) to notify when a range of certain measurement criteria have been met too. The DROP D2 sports a battery life of 6-12 months, is IP67 waterproof rated and also drop-tested to MIL-STD-810G standard—meaning you can rely on this tough little monitor all year round in many conditions. –Stuart Melling
Coghlans Portable Power Pack: Since 1959, Coghlans has been providing outdoor equipment for novices and experts alike. Their distinctive green and yellow packaging can be found in big outdoor stores to the tiny gas station in the middle of nowhere.
What we loved: Coghlans has managed to pack a lot in this 9.5 oz power pack. You can charge the 6000 mAh battery three ways: USB charge, solar and dynamo hand crank. In addition the LEDs showing charge status and power level, there's an LED flashlight built in. Pre-charging the unit is highly recommended as hand cranking and solar are much slower methods of charging the battery. As an added bonus, the pack includes both Micro USB and Lightning cables. –Hang Wong