Plan-B Theatre's Radio Hour series returns this year for its 11th episode, and while this is the third time the one-hour live broadcast production appears during the end-of-the-year holiday season, Yuletide also beckons some chilling elements that have defined many of the series' best episodes which have premiered during Halloween.
A master of the short radio hour format, Matthew Ivan Bennett returns as playwright for the eighth time. Yuletide comprises, in part, adaptations of O. Henry's The Gift of The Magi (1907) and Hans Christian Andersen's The Little Match Girl (1845) – both among the most poignant, emotional stories of the holiday season. For the final story, Bennett adapts one of the most infamous 'anti-Santa' characters of French and German folklore – Hans Trapp – and offers up Jacob Grimm, one of the twin authors of German folklore, as one of the characters.
Yuletide, which like all Radio Hour episodes is being broadcast live by KUER-FM's RadioWest show, carries Plan-B's brand of unconventional holiday entertainment that speaks to the season's most avid celebrants as well as those who either are exasperated by the incessant reminders of the holidays or who don't mind a bit of darkness as a counterpoint to joyous exultations.
The episode will premiere on Dec. 8 on a live broadcast at 11 a.m., hosted by Doug Fabrizio, who also is among the three actors, and will be aired again at 7 p.m. And, listeners will be able to stream all 11 episodes of the series, beginning that day as well. And for the second consecutive episode and for the third time in the series' history, Yuletide is being produced without a corresponding stage performance.
Along with Fabrizio, Jay Perry, who has appeared in every Radio Hour episode, and Teresa Sanderson complete the cast. Cheryl Ann Cluff directs the production and handles sound design. In addition to classic holiday season music, Dave Evanoff is providing original music and Jennifer Freed will operate all of the prerecorded sound elements for the production.
Bennett is particularly good at adaptation, mindful of making even old stories sound fresh and relevant to contemporary ears while keeping the original's integrity. He renders faithfully The Gift of The Magi, which is actually among the briefest stories with a holiday theme. In the original, the author wrote, "Eight dollars a week or a million a year—what is the difference? A mathematician or a wit would give you the wrong answer….Two foolish children in a flat who most unwisely sacrificed for each other the greatest treasures of their house. But in a last word to the wise of these days let it be said that of all who give gifts these two were the wisest."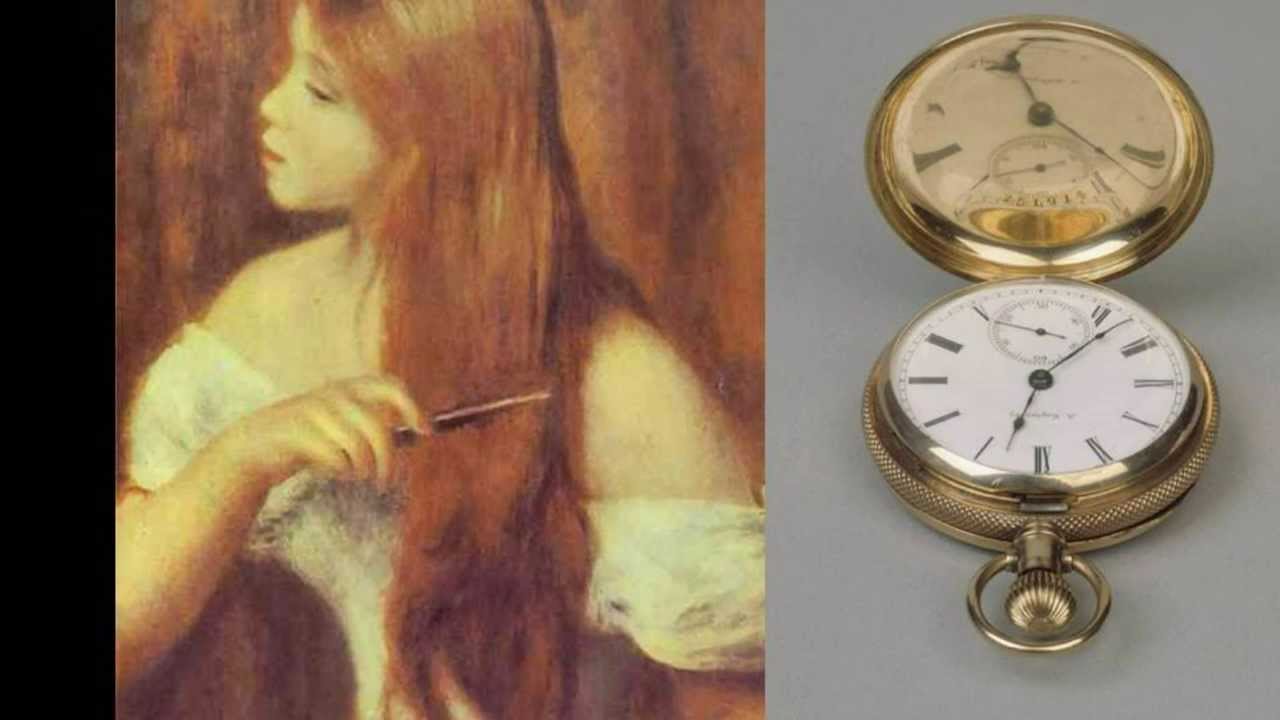 Bennett's rendering for radio drama underscores the empathetic epiphany at the heart of the story, going beyond the point of generosity to the thought behind the gift itself:
And here I have lamely related to you the uneventful chronicle of two foolish lovers in a flat who most unwisely sacrificed for each other the greatest treasures of their house. But in a last word to the wise of these days let it be said that of all who give gifts these two were the wisest. Of all who give and receive gifts, such as they are wisest. Everywhere they are wisest. They are the magi.
Economists would tell us that most holiday gift-giving is utterly irrational but the humanist tells us that our most profound challenge as humans is to move from our mindset and preferences to see another mindset and the gift that would really be best suited to the recipient.
The mood darkens but in a most poignant way with The Little Match Girl, a children's story that has defied persistent attempts to sugarcoat or lighten it. It is a rather brutal, stark tale. The girl's abusive father sends her out on New Year's Eve to sell matches but she is completely ignored on the streets. She cannot return home because she has raised no money. She lights the matches to try unsuccessfully to stay warm and passes the time thinking about spending Christmas at her grandmother's home. As she slowly succumbs to the bitter cold, the memories intensify until they engulf her and her frozen body, with her clutching a bundle of spent matches, is discovered.
Bennett's adaptation rings poetically. The memories become "blinding trails of fire:"
A Christmas tree, magnificent. A thousand candles on spring-green branches. The ornaments gaily-colored pictures, like the ones she'd seen in the shop windows—peacocks and angels, cardinals and mangers, sandy beaches, blue sleepy townships, bells, stars, the stars, higher and higher, the pine needles brushing the heavens. The girl, her fingers reaching, and then—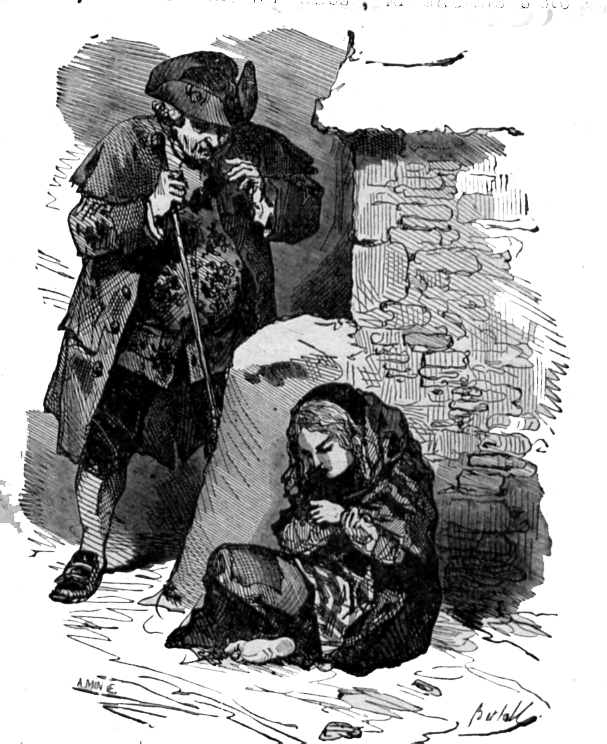 Bennett's tone in the adaptation conveys an icy, gorgeous rendering of a breath-taking humbling, tragic tale. The story often lends itself to easy emotional manipulation but Bennett leavens it with a subdued elegiac sense.
Two years ago, Bennett's Radio Hour contribution was an adaptation of three Grimm Brothers fairy tales, as raw and unfiltered as possible that amplify the remarkable storytelling folk tradition covering many centuries. While there is a Black Knight tale by the Grimm Brothers, Bennett's is a different literary beast.
Originating in the Alsace-Lorraine region, Hans Trapp's legend is connected to Christmas but in a most evil way. Trapp was portrayed as a rich man excommunicated from the Catholic faith for worshipping Satan. He would dress as a scarecrow, hiding in the forest so he could capture an unsuspecting child, roast the body and eat the flesh. Some variants of the legend include Trapp, dressed as a scarecrow, visiting children and scaring them into behaving properly.
Bennett's story casts five characters: three members of a family (Adeline, Edsel and Con), Hans Trapp and Jacob Grimm, who is seeking out a complete version of the legend's story. Recounting her tale, Adeline tells Jacob:
I kept my eye on that sagging lonely scarecrow in the winter wheat. Edsel had a mean barking laugh at me for "talking to an empty field," but…I grew up in a place where a girl has to pay attention, Mr. Grimm. You town folk'll say, "Hans Trapp is coming!" to scare a girl into soapin' behind her ears. If we say it, we mean the man's shadow is in your yard. So if I was keepin' one eye on that scarecrow, I had my reasons: Who put a scarecrow in a field that's gone half wild? Who needs a scarecrow that's six-and-half feet? Why was it not swayin' in the wind?
Indeed, it's not traditional fare but there are numerous anti-Santa legends that have captivated readers for many centuries. Fans of Krampus, for example, will delight in this deliciously dark interpretation.
Every Radio Hour series episode will be available as a podcast here.