Those lamenting the end of the 2016 Utah Arts Festival should check out the upcoming Great Salt Lake Fringe festival for even more original artistic endeavors. The multi-day performing arts festival kicks off this Friday for a two week run.
Held over two weekends (July 29th – August 7th) and at three locations in the heart of Sugar House, the festival aims to showcase unique performing artists. Shows involve theater, dance, music, aerial arts, puppetry, magic and spoken word; with a particular focus on accessible run times and rapid-fire pieces that require minimal technical setup. Unlike traditional theater, audiences can see multiple shows in a single evening.
In an interview with The Utah Review, performer Andrew Nadon described the event for newcomers, "The Fringe is known as an independent performing artists festival. That isn't to say that mainstream companies cannot participate, but it's mainly for independent artists who don't normally have access to a space to perform.
It all started in Edinburgh, Scotland in 1947 where the largest Fringe festival in the world still operates. This is only Salt Lake's second Fringe and I sincerely hope that it becomes a huge part of our culture in Utah. We have so many talented artists in our community and the Fringe gives them the resources they need to share their hard work.
I decided to do the Fringe for two reasons; exposure and to spread around some much needed positive energy. I want people to leave my show feeling upbeat and enthusiastic to share those positive feelings with everyone they meet on life's journey. When it comes down to it, we are all we have, so let's brighten our future!"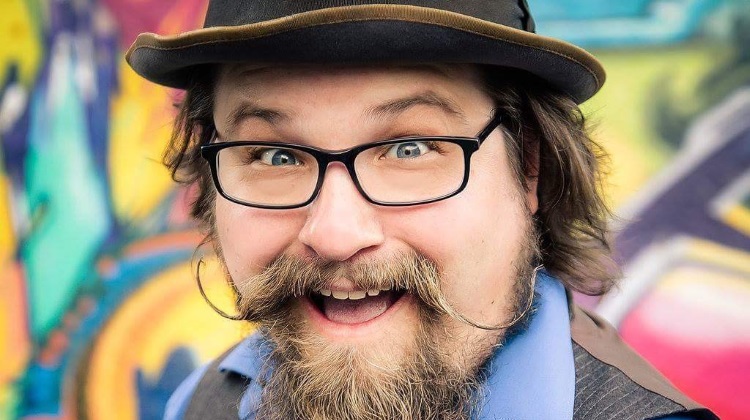 Nadon himself performs under the stage name aLittleMentalist, showcasing a form of magic that may be unfamiliar to many Utah audiences – mentalism. Popularized internationally by names such as Derren Brown and Uri Geller, the performance style is known for its focus on intuition and clever psychological exploits. Those might just be the droids you're looking for after all…
"My show starts with my own corky style of traditional magic where I use the art of deception to fool, for entertainment purposes only," explains Nadon of his show. "But then I make a switch to the kind of magic that people still want to believe in – mentalism. In this portion of my act, I use mind reading, predictions and imagination to mess with minds in the best, and most surprising of all possible ways. Magic has helped me to embrace my corky, clumsy self. It literally has changed my life."
Nadon's show is titled "A Positive Future In Mind", and runs four times over the eight days of the Fringe. A full schedule of shows can be found online and tickets start at ten dollars, with discounts available for bulk buys.
The event itself kicks off with a launch party this Friday (July 29th) evening at 9 p.m. at Sugarmont Plaza in Sugar House. Festival director Emilio Casillas promises an intriguing experience, where guests interact with artists involved, "We are inviting anyone and everyone to join us and experience an array of theatre, art, dance and music performed by local and national artists. After visitors see some of the performances and shows during the day, they are invited to come to our opening party."
Artists involved in the Visual Fringe will not only be displaying their work but will also actively create art with party guests. "Performances by live painters and interactive caricature artists will be joined by food trucks, live music from the local band Daverse and a dance party," Casillas adds.
Fringe Locations
The Fringe Factory: 2234 Highland Drive
Westminster College Jewett Center for the Performing Arts: (1200 East 1700 South)
Sprague Library (Kids Fringe): 2131 South 1100 East