In its third year, the Great Salt Lake Fringe Festival continues to develop solidly with excellent potential. As a creative incubator, it remains true to the ideals of that first independent festival 70 years ago in Edinburgh, where four criteria are essential: no prior professional performing arts experience required, no juried selection, no pretentiousness or poseurs and no costly, complicated professional production values.
This year, there are more than four dozen shows presented in multiple performances on two weekends (including Aug. 3-6) at venues in the Fringe Factory in Sugar House and nearby Westminster College.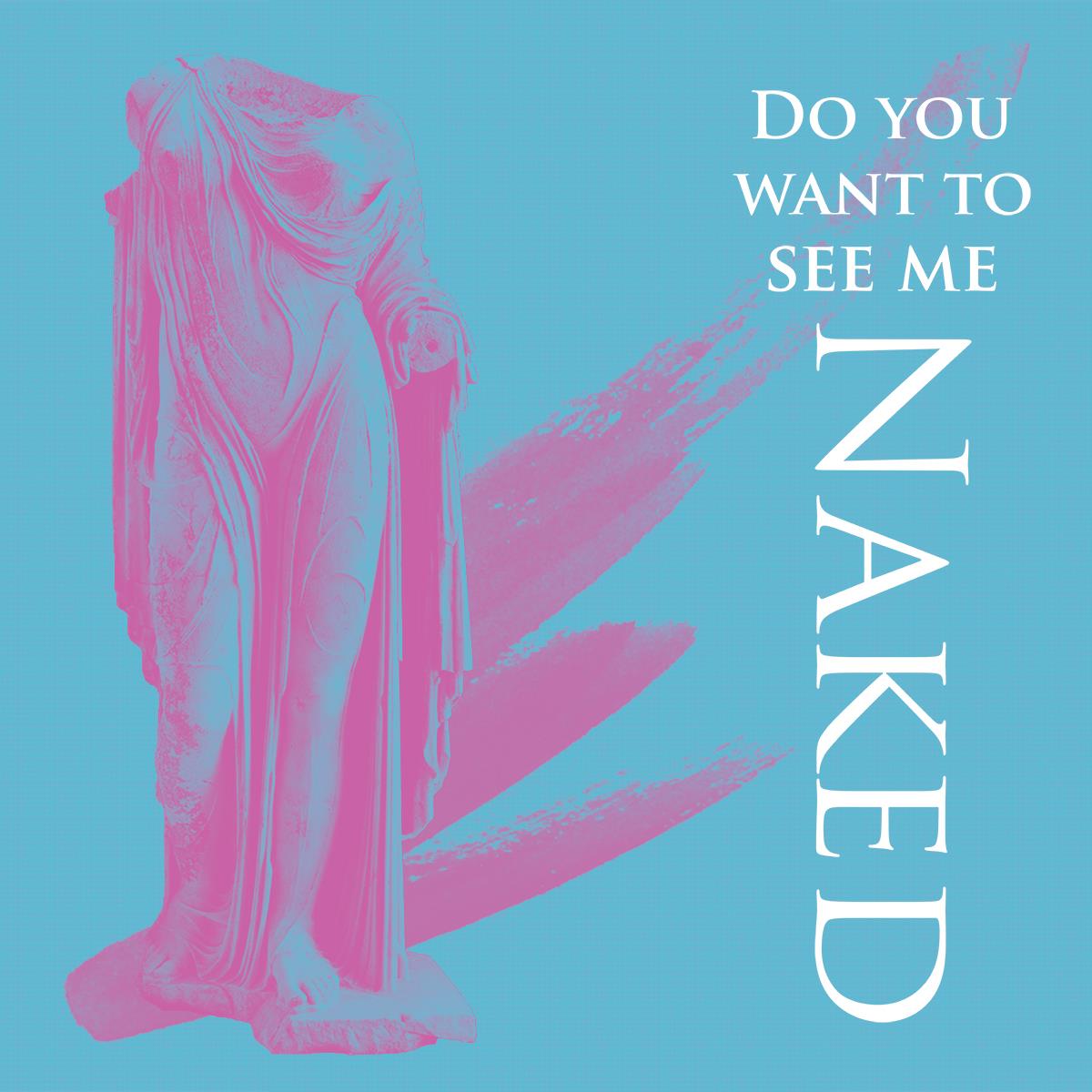 It is an enterprise of economy and minimalism in the better sense of these words. Founded in 2015 by Michael and Nina Vought, faculty members at Westminster College, the festival has relied on scores of volunteers, including those with technical staging experience, along with students from the private liberal arts college who have gained valuable hands-on experience with event planning and arts management. For example, student Melissa Salguero is box office manager for this year's event, and worked with Shianne Gray, festival managing director, to implement a new ticketing system.
Considering the breadth of shows being offered, the GLSF leverages every value from its $45,000 budget to stage the event. In addition, all of the ticket sales revenue is paid out to each performer or group, based on their cumulative audience number. Last year, from the $25,000 pool of ticket revenue, the average payout was $550, ranging from $75 to $1,500. Thus, some performers also wisely practice their publicity skills in building word-of-mouth interest for their shows.
The history of the performing arts is filled with numerous examples about avant-garde, fringe, idiosyncratic and peculiar works of creative expression that originated in humble, minimalistic venues but then later became part of the permanent canon of artistic excellence. Some of the performances are polished and impressive and others less so. But, the fringe festival's greatest draws are the artistic energy and the daring risks performers take to present their work willingly to new audiences. Every show runs an hour or less.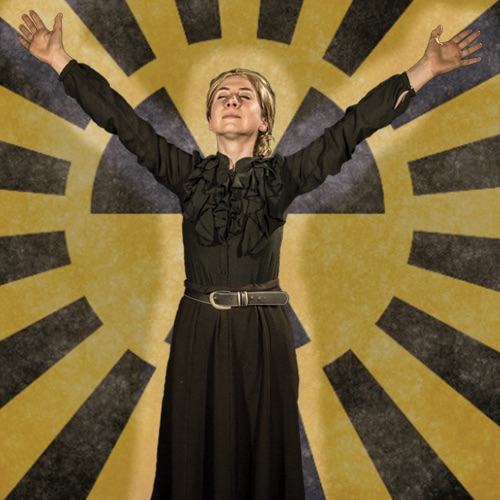 The greatest success story that can happen in any fringe festival is for a performer or organization to expand and grow its creative entrepreneurial presence in the community. Sackerson, a performance art theatrical group, is an outstanding example. And its meteoric rise on the Salt Lake City performing arts scene is merited.
In its latest world premiere, Sackerson returns to this year's event with Do You Want To See Me Naked?, written by Morag Shepherd and performed by Elizabeth Golden (Aug 4, 6 p.m.; Aug 5, 7:30 p.m, Fringe Factory, The Forge).
It is precisely the performance that alone makes the return on investment several times over regarding the whole fringe festival experience. The show flies effortlessly with incisive writing showcasing hugely rewarding comedic counterpoint about intimacy and exhibitionism. But, its real genius is how it drives much deeper messages challenging not just modesty but also how religious and social conventions mercilessly leave many individuals so ambivalent, or even ashamed, and thoroughly disconnected from their bodies.
The show appropriately overwhelms the Forge basement performing space in the Fringe Factory. Only 15 audience members are permitted for each performance, and are seated in an arc. Golden is so liberating in her candor, which brings Shepherd's masterful script to its maximum energy. Violinist Ysa Pitman provides clips of music as well as sound effects that amplify the visceral experience.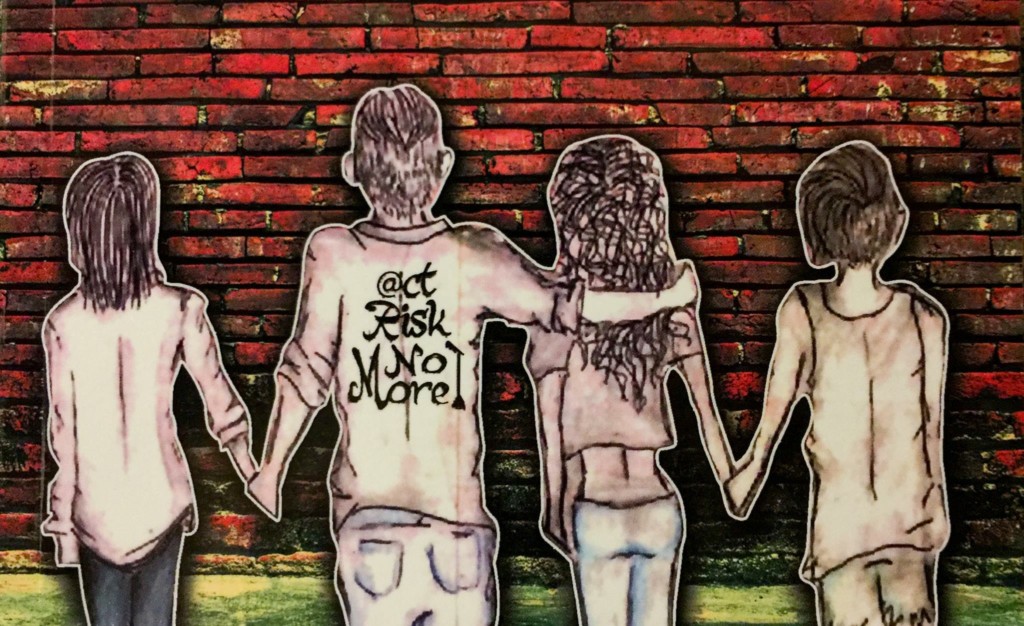 The comedy is brutally funny but also the laughs generated by it become a mitigating reflex against the rightly uncomfortable realizations that women particularly bear the most daunting expectations, which confound, confuse and contradict – the simultaneous interplay of suggestive desire, the compulsion to be attractive and fit, and propriety of appearance in public.
Sackerson is one of the latest additions to the expanding Utah Enlightenment movement in arts and letters. Do You Want To See Me Naked? is a perfect introduction to new audiences who should not hesitate to see the organization's upcoming season. It also sets the bar for how fringe festivals can become significant experimental venues for creative expression.
A national touring group for more than 10 years, Matheatre has been producing theatrical musicals that put the 'A' [art] into 'STEM' [science, technology, engineering mathematics] for performances that are presented to science students across the country.
The group presents Curie Me Away!, its newest show, at GLSF (Aug 4, 9 p.m., Aug 5, 3 p.m., Aug 6, 4:30 p.m., Westminster College). Corny, charming and affirming, the show, written and performed by Sadie Bowman and Ricky Coates, highlights the work of Marie Curie and the rise of one of history's greatest scientists. While the writers take the customary fictional liberties with her biographical details, they also work with scientists to ensure the core scientific concepts are presented accurately.
It is a clever way to introduce science to newcomers – personable, witty and inspiring. The show is especially notable for how it emphasizes the barriers Curie encountered for being in a field that still discourages and disparages women from pursuing interests in science.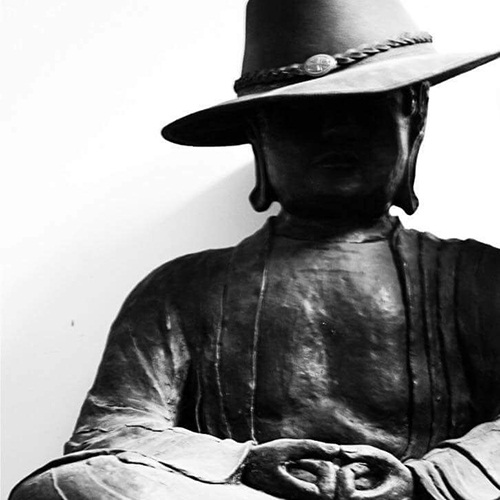 Indeed, it whets the appetite to check out the other musicals in the company's repertoire, including Tesla Ex Machina (about Nikola Tesla) and its first production, Calculus: The Musical!
Youth-oriented theatrical content also is evident at this year's GLSF. Last year, Act Risk No More, a Utah-based theatrical group, presented Behind These Walls, featuring real stories by juveniles in local detention centers. The group has performed at detention centers and at mental health centers – a unique challenge given that the actors likely are performing content that has been written by individuals who are in the audiences as well.
Its latest production Beautiful Messy Ones features stories about young people who are learning to cope with their vulnerabilities (Aug. 5, 4:30 p.m; Aug 6, 9 p.m., The Fringe Factory, Forge). The stories deal with various issues, including Down's Syndrome, coming out, physical and domestic abuse, anger management and social awkwardness. Directed and created by Heidi Mendez Harrison, the show's honesty and uplifting coda espouse the humanistic purpose of the fringe festival philosophy.
Rakan makes its debut with Phantom Map (Aug 4., 7:30 p.m.; Aug 5, 4:30 p.m., Aug 6, 6 p.m.), a theatrical production that incorporates the Japanese butoh dance style. Also known as ankoku butoh, which translates as the 'dance of total darkness,' it is a primitive form that has been interpreted in many different ways – at one time Japanese used butoh to refer to all forms of Western world dance.
The current version of butoh was inspired more than 40 years ago by Hijikata Tatsumi and Kazuo Ohno, where scantily clad dancers with white makeup traversed the stage in slow, almost excruciatingly deliberate, dance movements. Rakan's take on it is good as far as an introduction to it probably could go but for a fringe festival venue, it would be more impactful to unleash butoh as many Japanese performers have done – grotesque, unsettlingly surreal, and erotic to comic effect.
Cast aside the hesitations and inhibitions and let butoh explore the fringes, as the festival demands. Butoh, in particular, is a wonderful vehicle for using artistic dance to convey the most urgent messages of a contemporary society conflicted continuously by impinging darkness in all forms. Rakan could rework the show to similar effect.
More details about the festival are found here. Watch The Utah Review for more reviews from the upcoming second weekend of performances.