Voices, perhaps the most apt conclusion to Repertory Dance Theatre's (RDT) superlative Manifest Diversity season, will be a celebration of community as represented by the synthesizing of each individual's movement to transform the body (or company) of dancers metaphorically into a creative organism attuned emotionally to support each other through the unique strengths of their own movement vocabulary. It emerged as a New Dance aesthetic promulgated by visionary choreographers, beginning at the time of the Great Depression and has spread its creative roots internationally ever since.
Voices will feature two world premiere commissions, a special work created for dance teachers from various Utah middle and high schools, a historic New Dance composition that premiered in 1938, and the restaging of a piece the company premiered three years ago. Performances will take place daily, April 11-13, at 7:30 p.m. in the Rose Wagner Center for Performing Arts.
For the dancers, preparing Voices is as complex an emotionally communicative challenge as it is mastering unique movement languages from each choreographer represented in the concert. Yet, the cultural lineage of the works spanning more than eight decades is discernible — a feature precisely suited to the impetus of RDT's founding in 1966.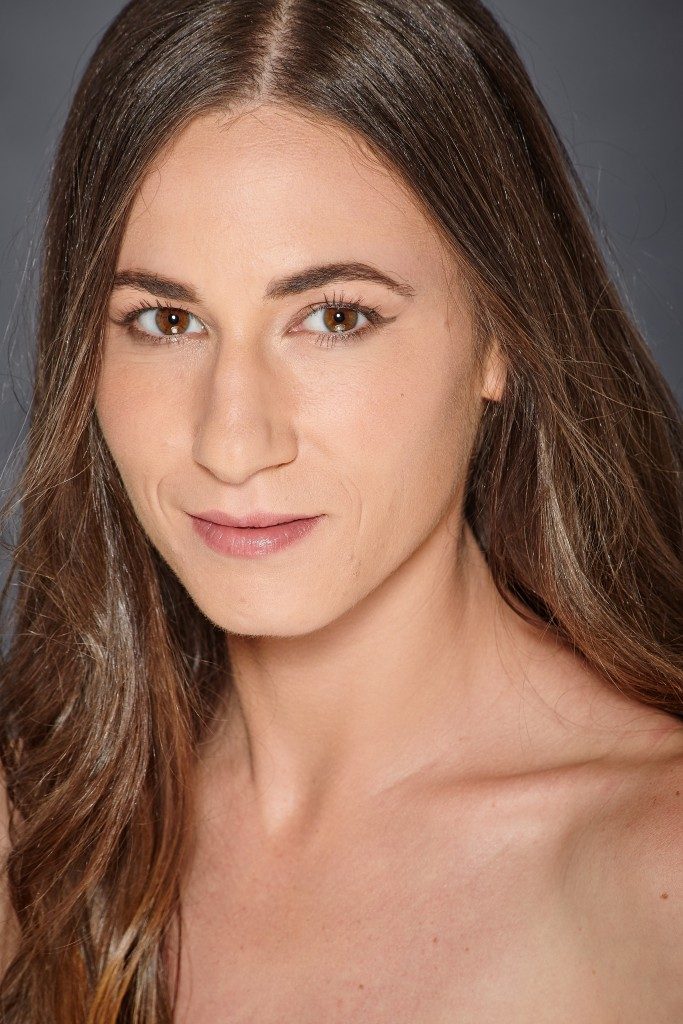 "It really is about understanding just how wonderful it is to dance," Linda C. Smith, RDT's co-founder and current executive and artistic director, says. "But it also is more than beautiful movement. It is about finding a group voice that is satisfying and the three choreographers who came to work with the dancers have shared their own perspectives on making the progress that allows each individual to develop as an artist and as a person. Dance can be the ambassador of good news – a community coming together as mutually supportive and inspired."
One of the world premieres will be I Give Myself, choreographed by Bryn Cohn, who won the Regalia competition for a new RDT commission in 2018. In a video interview with RDT, Cohn says the work is about "excavating ways that we allow ourselves to be seen and just as people, as movers, as dancers and the way that we see others. [There is] this kind of duality and also the mutual feed of seeing and being seen, and to me this is a really quintessential pillar of how communities form … of when you have the permission to really be yourself and you feel safe and you feel trust, respect and generosity. Then these have been ingredients in how we've composed the work and now they are kinds of pillows that support the work's content as well as the interactions between the dancers."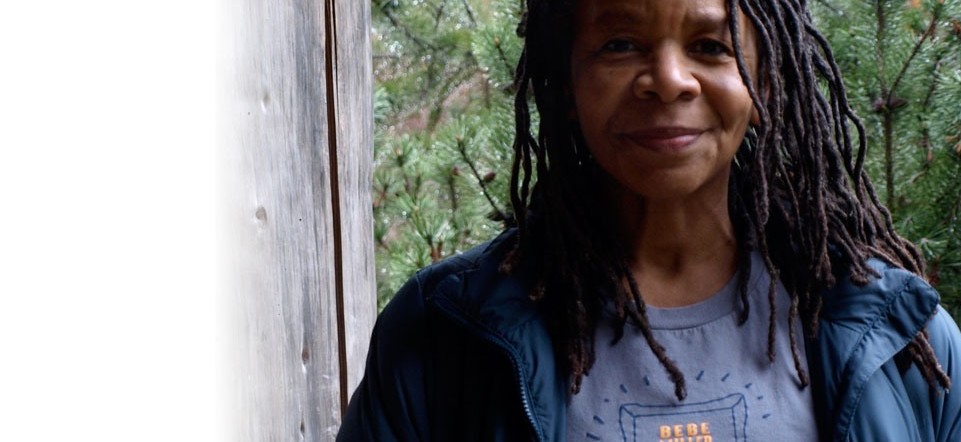 Regalia in 2018 was the first interaction with RDT for Cohn, a California native who lives in New York City and directs the Bryn Cohn + Artists company she founded eight years ago. Now, setting her first work for the company, Cohn, as she explains in an interview with The Utah Review, has sought to celebrate RDT's capacity for cohesion that comes from the diverse strengths and experiences of its individual performers. Most of the company's current dancers have performed together for at least several years and even the newer members have adapted quickly, as evidenced in this season's consistently excellent performances. But, Cohn also explains the dancers responded to her artistic objective of "pushing each of them past their comfort zones."
In testing and breaching their thresholds, Cohn says she noticed how the dancers surpassed themselves physically, pushing through boundaries and then connecting to each other in more honed, focused and clear movement interaction. The net effect is that we see dancers as less presentational (or performative) and more as expressing themselves honestly and authentically. The intimacy of community is reinforced by quiet moments or by subtle gestures that cascade into genuine meaning and significance just as much as grandiose or sweeping movement can achieve. During her residency to set the work, Cohn says the dancers responded with an "investment of spirit and mind" and how each of them brought that daily into the rehearsal studio.
Cohn draws from a diverse creative palette of movement languages including classical modern, hip hop and ballet. In New York City, Cohn teaches at Peridance Capezio Center and the Pushing Progress Contemporary Training Program where she leads classes in composition, improvisation and contemporary techniques. As noted in a Dance Teacher magazine article, the improvisational exercise of walking and dancing in a room allows the dancer to connect with the whole set of details in that specific space. "Then we start to bring it in," she said in the Dance Teacher interview. "Everything starts to shrink, and we come into an interior place of using that active mental power to work into structure and technique."
The music for I Give Myself comes from three compositions by Michael Hall, a Salt Lake City DJ, member of the Salt Lake Electric Ensemble, and music producer with the website soundFORMovement.com. One was substantially rebuilt and the others were Beginning, a work from nearly 20 years ago, and Hope from an album last year. "She reached out last fall and asked to use a few of my pieces for a new work for RDT," Hall says. "It was a quick turn around, but gave us an opportunity to rework the tracks a bit to closer fit her choreography. We are hoping to have the chance to develop the work further and collaborate on other projects."
For Event, the second world premiere commission, Bebe Miller, as she explains in an interview with The Utah Review, conducted her own investigation of the dancers during her two-week residency to set the piece. For the first day, she had the dancers mostly improvise and then on the second, she had them improvise partnering sequences to gauge how they interact with each other. Miller, who runs her eponymous dance company in Columbus, Ohio, is well known for how she facilitates multidisciplinary and multimedia elements into her work, including spoken text, art installation, video and digital media.
For Event, she selected a text by Ain Gordon, a literary artist with whom she has collaborated on numerous projects. This text was featured in another Miller work, from 1993, Nothing Can Happen Only Once. Dance is an ideal performing arts platform where music (such as Wall's composition for Cohn's premiere or Bach's music in Doris Humphrey's Passacaglia) or text, as well as other existing creative elements, can be repurposed with fresh thematic significance.
And, for Voices, Miller says the text from more than a quarter of a century ago is ideal for showing that something can happen for different reasons. As she explains, it is not necessary to have a literal translation of the story but to recognize the serendipitous opportunity – the event, per se — for an audience to receive it in the way they are relating to it in the specific performance they see.
Working with a new set of dancers – RDT, in this case – Miller says it has "been a wonderful thing to decipher." At the outset, like Cohn, she discovered just how cohesive they are, even with their individual differences in strengths and movement vocabularies. Miller also pushed them subtly into confronting their vulnerabilities – "get them a little more unsettled," as she explains. In a video interview with RDT, Miller says that "in creating this dance, we all have to suspend ourselves in order to be ready to 'I can do that; okay, yeah, I didn't think about this; yeah, what about if you do this.' I come in with a certain framework of event – storyness – a sense of who the dancers are but pretty much then it's up for grabs and what happens is I watch them … I watch them fall … I watch who they talk to … I watch them forget themselves… and then that's part of my palette." Miller set Event to music from Michael Vargas, with whom she has collaborated since 1985.
Miller's long distinguished career is filled with many honors, including the New York Dance and Performance 'Bessie' Awards and support from the National Endowment for the Arts, New York Foundation for the Arts, Guggenheim Foundation and many others. An author of several books about dance and aesthetics, she was on The Ohio State University dance faculty for many years. Bebe Miller Company was formed in 1985; since then, Miller has created more than 50 dance works for the company that have been performed in nearly 400 engagements worldwide. The company has been commissioned and presented by leading venues including 651 ARTS, BAM Next Wave, DTW, Jacob's Pillow, Joyce Theater, PICA, REDCAT, Walker Art Center and Wexner Center for the Arts.
RDT also will present Theatre, a work that Danielle Agami created for the company in 2016. Agami, an Israeli native who directs the ate9 dance company, which she founded, in Los Angeles, returned last month to Salt Lake City to perform Framed, an evening-length solo work, and to reset Theatre. As mentioned previously at The Utah Review, Agami is well known for her work with the Gaga movement language, which has served the more prominent storytelling aspects of modern dance. In a 2016 interview with The Utah Review, Agami explained that Gaga is an egalitarian form of artistic dance expression "because it trains us to be fully effective and efficient in our body movements as we communicate – in essence, talking through our eyes."
Theatre reflects Agami's artistic objective in how choreography focuses on the happiness and joy that a new dance composition can bring. Dancers become more naturally aware of their own surroundings and performance spaces along with acknowledging how the emotions and reactions of people in those surroundings become handy sources of inspiration.
From 1938, the historic repertoire piece that sets the thematic stage for Voices will be Doris Humphrey's Passacaglia and Fugue in C Minor, which is based on the famous J. S. Bach composition of the same name. As dance historian Marcia Siegel explains, Humphrey (1895-1958) "began working at a time when art dance was best known through civic pageantry and private entertainments." Distinguishing herself from Martha Graham, for example, Humphrey established her own movement language. In part, this reflected her personal life. While Siegel explains that she was not necessarily wedded to a political affiliation nor did she promote ideologies in her work, she nevertheless was inspired to see dance as communicating the positive values of collective action in building a productive sense of community. Her husband was a prominent utopian socialist and in New York they lived for many years in a communal arrangement with her son and dance colleagues including Jose Limón, one of the 20th century's greatest choreographers.
Passacaglia, which will include dancers from Utah Valley University, does not always correspond to Bach's precise music architectural details but Humphrey takes apart the individual components of music choreographically and then reassembles them but now shaped by the collective effort of the community of dancers. However, the distinct manifestations of individual diversity never are subsumed or overwhelmed, even in the glorious unifying climax of Humphrey's choreography and Bach's music.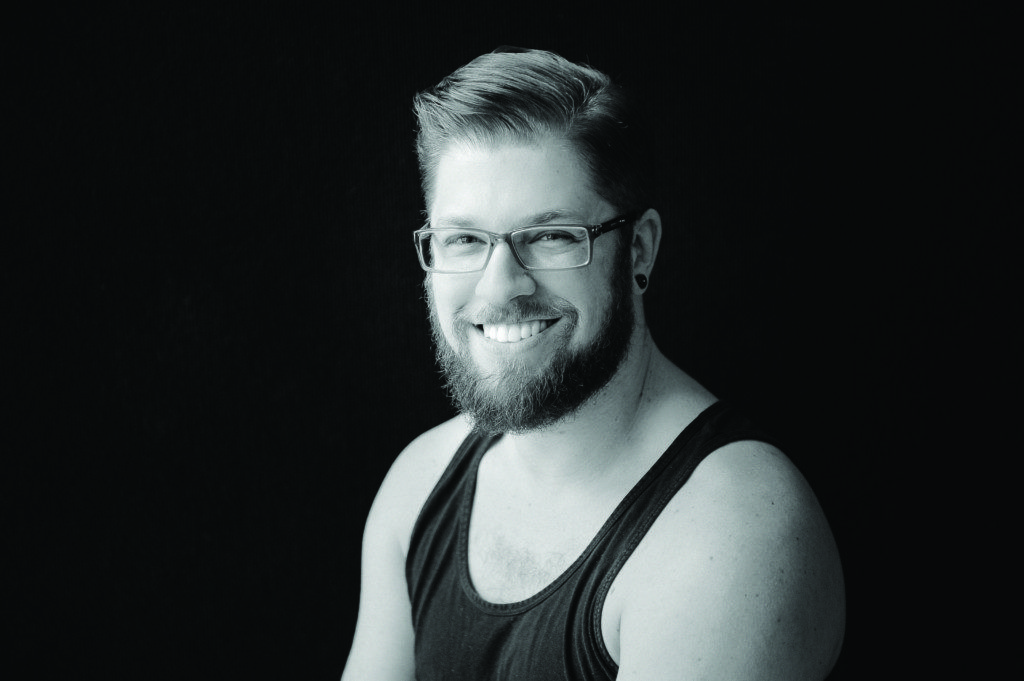 The work has been a long-time standard in RDT's historic repertoire. In addition to local performances, RDT has taken the work abroad, including a tour in Germany during the 1990s.
RDT also will pay tribute to a set of voices often overlooked by many professional companies – the dance teachers in the middle and high school community. Thanks to Utah's historic culture of dance, the state is one of a few in the country where dance teachers are found in the public schools of many communities, specializing typically in ballroom and contemporary dance. In setting a new community work, Nicholas Cendese, RDT's artistic associate, says the teacher-performers are "astonishing" dancers. "They went through the same rigorous training in college but many decided to pursue teaching after graduation," he adds. "These educators are an unexplored group as performers to be invited on stage in a professional company."
The dancers will include: Aubry Dalley (Mountain View High School), Krista DiLello (Lone Peak, High School), Adeena Lago (Granger High School), Sofia Waugh (Albion Middle School), Noriko Bell, Katherine Call (Taylorsville High School), Roxanne Paulsen (Union Middle School), Missy Craven (Sunset Ridge Middle School), Kadyn Woolstenhulme (Butler Middle School), Alexia Crandall (Cyprus High School), Amy Bouy (Clearfield High School), Natalie Terry (Copper Mountain Middle School) and Sarah Whiting (Wasatch Middle School)
For tickets and more information, see the RDT web site.