In 2001, Hong Xu was just 17 years old when he made his first trip to the U.S. to compete in the Salt Lake City finals for the Gina Bachauer Young Artists International Piano Competition.
Just a year before, he made his orchestral debut as a soloist with the Wuhan Symphony Orchestra in China, playing Rachmaninov's Second Piano Concerto. He had grown up in Wuhu, a relatively small city by Chinese standards (then with a population of around 1.5 million), located on the southeast bank of the Yangtze River. His parents borrowed money to buy the young Xu his first piano. Today, his parents own and run a successful piano business in Wuhu, which has grown more than twice the size in population since his boyhood days.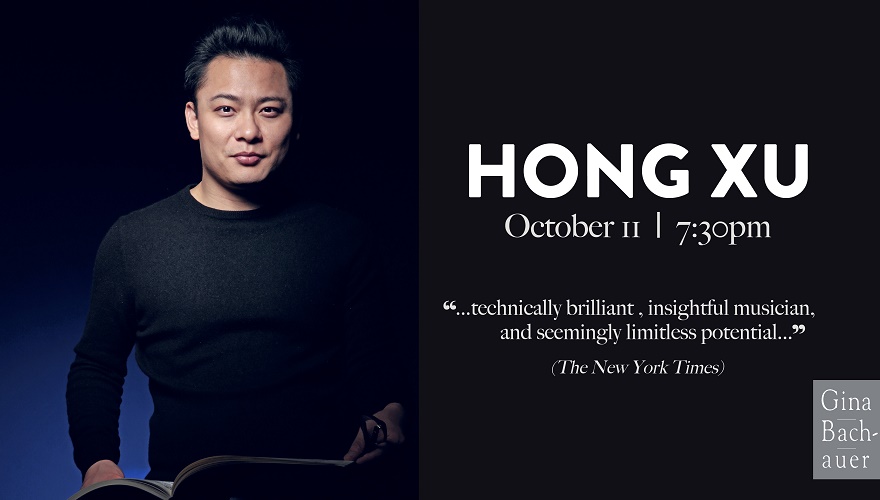 Xu took third prize at Bachauer in 2001 (with a performance of Liszt's Piano Concerto No. 1) but his relationship with the Salt Lake City institution grew in numerous ways. He met Douglas Humpherys, Bachauer's current artistic director and the competition's first gold medalist, and was admitted to the Eastman School of Music in Rochester, New York, where he studied with Humpherys.
"It changed my path. To be at Bachauer at that age, to have the opportunity to play with the Utah Symphony and to be surrounded by so many wonderful pianists was an unforgettable experience for my first time in the U.S.," Xu says in an interview with The Utah Review.
Xu almost did not make it to the U.S. for the competition because of visa complications. Humpherys recalls that the late Paul Pollei, the founder of Bachauer, helped to facilitate the process for the young Xu to obtain an artist's visa to come to the U.S., thanks to connections made with John Leung, of Oklahoma, who was working at the time as a Chinese translator for the United Nations. It is an example of the interconnected close networks Bachauer has cultivated over the last 44 years.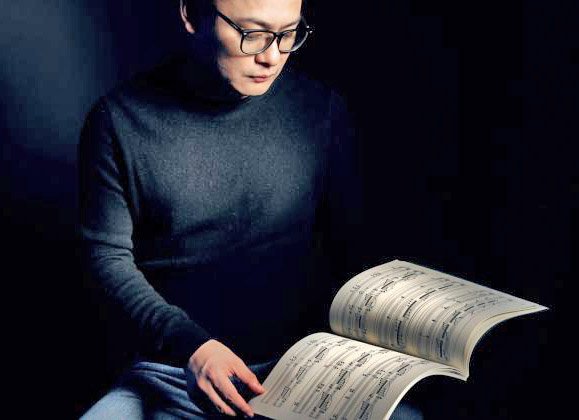 Xu returns to Salt Lake City next week for Bachauer's first concert of the 2019-2020 season, featuring music by Mozart, Liszt and Scriabin. Xu says he is excited to have the opportunity to perform for the first time at the Rose Wagner Center for Performing Arts (as the 2001 competition finals were held at the Utah Symphony's Abravanel Hall). He has previously been to the Rose Wagner several times as a juror for the competition. The concert will be held Oct. 11 at 7:30 p.m. in the Jeanne Wagner Theatre.
Xu's career rocketed quickly after his American competition debut. In 2004, he won second prize at the Hilton Head International Piano Competition. A year later, he won the Mozart Prize in Cleveland, and in 2006, took Laureate honors at the Honens International Piano Competition in Canada. In addition to studying with Humpherys, he also was a student of Jerome Lowenthal and Robert McDonald (a teacher who also has connections to several other soloists on this year's Bachauer calendar). One testament to Xu's development as a world-class artist came when he was admitted to the Juilliard School's most elite program, the Artist Diploma.
Xu's international performance portfolio is diverse as a soloist with orchestra and recitalist but he also has become an artistic advocate for new music, premiering commissioned works such as Frederic Rzewski's Rubinstein in Berlin (2008). In China, he has introduced many audiences to music by American composers including William Bolcom, John Corigliano and George Rochberg. He also is slated to premiere a new piano concerto of Chinese composer Ping Gao.
He returned to China, where he has lived for the last decade, as chair of piano students at the Wuhan Conservatory. Many of his students have won prizes at national and international competitions. "I try to make my students realize that they have to learn to work on their own," Xu says, adding that he focuses on giving them the tools so they know which ones to use when they need them the most. He explains that he avoids being superficial when he critiques a student's technique or performance, such as whether a passage needs to be played louder or softer. "I explain the logic behind my decision, hoping that if they are constantly exposed to my way of thinking, they will know how to discover those things on their own," he says. "If I am on tour and I can't give them lessons, I want them to understand not what to do as much as why to do something."
Xu says the effective way is to teach students how to examine and study scores as a process. Each individual looks at the score differently and with the higher the level of proficiency, the more interesting the possibilities of interpreting it become. He also continuously adjusts his approach, knowing that what works for one student might not be effective for another.
During his stay in SLC, Xu also will perform for local students, as part of Bachauer's educational engagement program.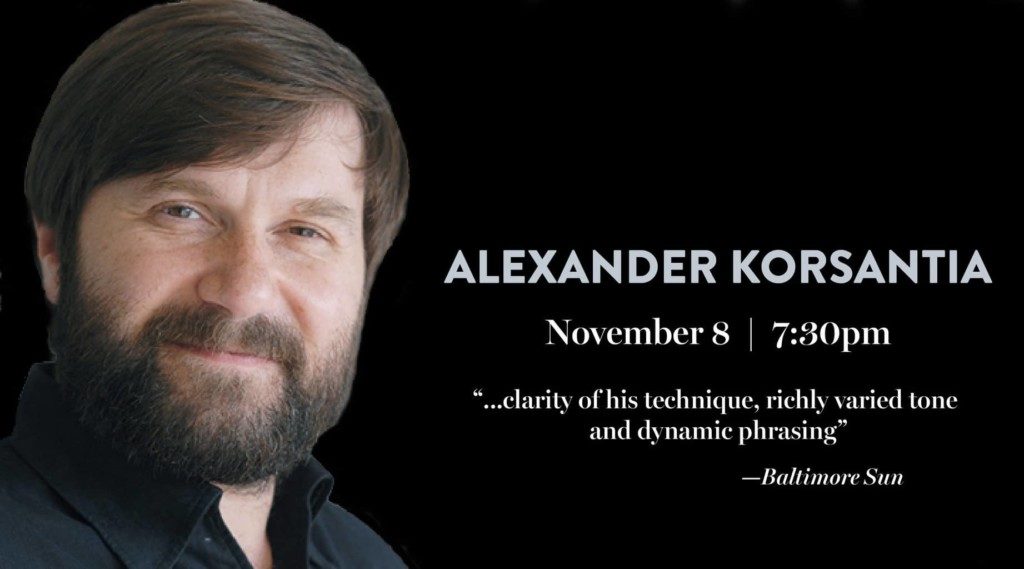 For the upcoming concert, Xu will perform two Mozart piano sonatas: Sonata in C Major, K. 309 and Sonata in F Major, K. 332, written by the composer at the ages of 21 and 25, respectively. Xu is working through a cycle of the solo piano works by Mozart, which includes 19 sonatas.
Paragons of technical clarity and perfected execution mark these Mozart pieces, which also are familiar to many piano students as they progress. Likewise, technical brilliance drives the music of Franz Liszt and Xu has selected two brief works that break the mold of what listeners might typically expect for a Liszt solo piece. Both of these compositions are not performed as frequently as other works by Liszt but they definitely merit more exposure.
The first is Les Cloches de Genève: Nocturne (The Bells of Geneva), which the composer wrote during his middle twenties, and was included as the closing piece in the first album of the Années de pèlerinage (Years of Pilgrimage). Liszt usually appended literary quotes as an anchoring inspiration for his pieces. For this work, he selected a line from Lord Byron's 1812 narrative poem Childe Harold's Pilgrimage: "I live not in myself, but I become / Portion of that around me."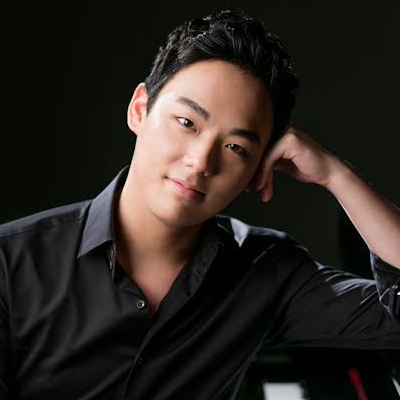 The second is the magnificent Bénédiction de Dieu dans la solitude (The Blessing of God in Solitude), a work the Hungarian composer wrote in his middle thirties and which became a part of his solo piano cycle Harmonies poétiques et religieuses (Poetic and Religious Harmonies). This piece is rarely performed but this is the second time within the last two months that a Salt Lake City audience will hear this work. Peter Klimo, a Hungarian-American pianist who was a finalist in the 2018 Bachauer International Artists Competition, performed this in August as part of the Rose Exposed! show, accompanying SB Dance's choreographed interpretation. As mentioned previously, the Liszt work is "a stunner of meditative beauty and one that the composer likely wrote not for the purposes of a concert recital but for his own spiritual nourishment."
Rounding out Xu's program will be the Sonata No. 3 in F-sharp Minor, op. 23 by Alexander Scriabin (1871-1915). Xu's recital comprises works by composers in the relatively young phases of their creative expression. Completed when Scriabin was 27, the work is by far the most complex in structure of the pieces on this program in terms of its polyphonic sounds and chromaticism, which suggest the forthcoming wave of Schoenberg's serialism.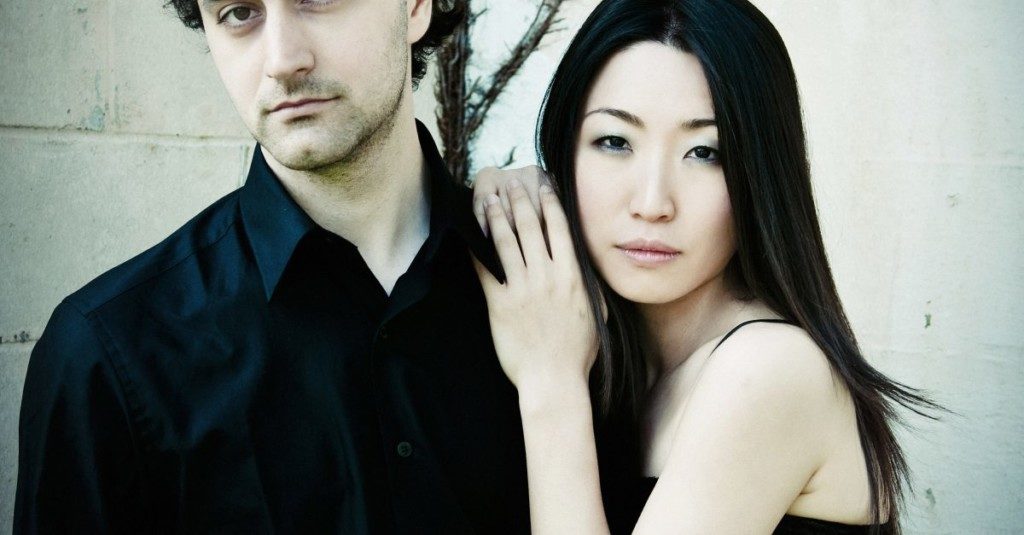 Xu's concert opens a thrilling season for Bachauer, leading up to the biennial cycle of June competitions. On Nov. 8, Alexander Korsantia, a native of Tbilisi, Georgia and professor at the New England Conservatory, will perform works by Chopin and Schubert. Changyong Shin, the 2018 gold medalist for Bachauer's International Artist Piano Competition returns to Salt Lake City on March 13, 2020 for a program of works by Schumann, Scriabin, Ravel and Enrique Granados. The husband-wife duo of Ran Dank and Soyeon Kate Lee will perform April 24, 2020 in solo and four-hand piano works by Rachmaninov, Debussy, Granados, Stravinsky and Marc-Andre Hamelin. Both pianists are on the faculty of the University of Cincinnati's College Conservatory of Music (the former home of pianist Frank Weinstock who has returned to SLC to the delight of many in the local music community).
Meanwhile, Bachauer jurors currently are going through the initial round of more than 200 submissions that will culminate next summer in the finals of the competition for the two youngest age categories: the Junior and Young Artists. Following a round of preliminary concerts in Moscow, Hamburg, Hong Kong, New York City and Salt Lake City, 24 finalists in each category will be selected for the finals in SLC, to be held over two weeks, beginning June 14.
For more information about the season and next summer's competitions, see the Bachauer web site.