By the 1960s, drive-in theaters already were on the retreat, thanks to the growing number of multiplexes, the dominance of television and a broader trend of declining movie attendance. Depending on one's perspective, drive-ins either were described as "passion pits" for young lovers or inexpensive nights out for families with children who often fell asleep in the car by the second feature and definitely by the third film. And, drive-ins either brought in second runs of box office hits or kitschier, cultish offerings of off-beat genres.
In 2020, with pandemic social distancing measures in place, the drive-in cinema is enjoying a fairly robust renaissance that extends well beyond its nostalgic appeal. Pop-up drive-ins have been found across the country, including some 160 Walmart parking lots. Germany had a drive-in nightclub this summer and, in the U.S., existing drive-ins have been turned into venues for church services and theatrical productions.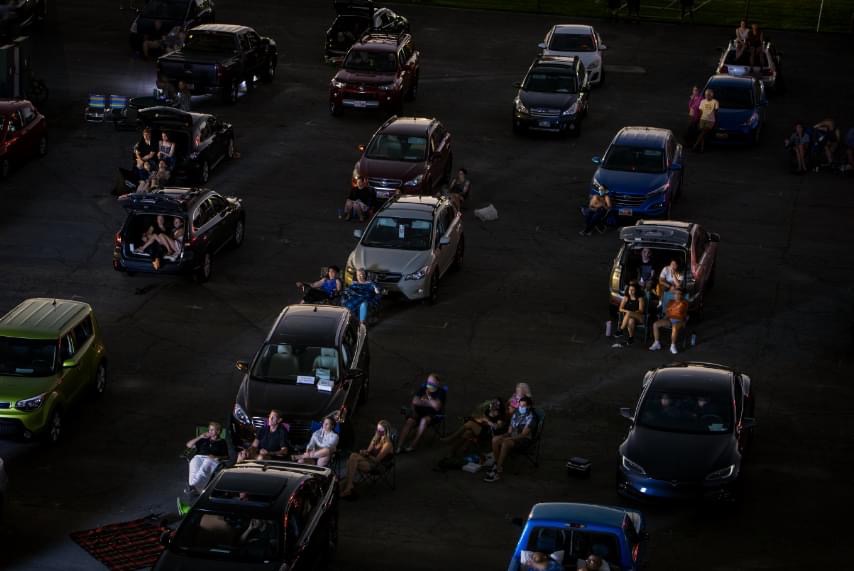 In Salt Lake City, the Utah Film Center successfully has revived and elevated the drive-in platform, drawing capacity crowds, while adhering strictly to prudent pandemic safety measures. The films are cinephile worthy – featuring classics, recent documentaries including Sundance releases and award-winning animation from the world cinema, among others. These include films that have been nominated for Academy Awards as well as those with Utah ties, such as projects that have received the center's fiscal sponsorship.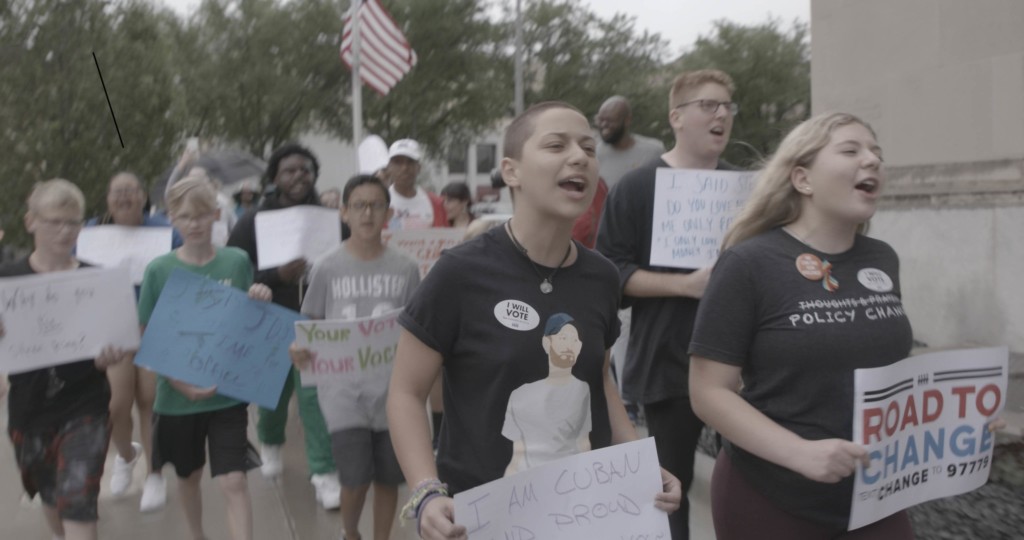 For example, on Thursday, Sept. 24, beginning at 7 p.m., Us Kids, a documentary directed by Kim Snyder that premiered at Sundance last January, will be screened at the Midvale, Utah pop-up drive-in, located near the Belgian Waffle and Omelet Inn (7301 South 900 East). And, prior to the screening of the 98-minute film (which starts at 8 p.m.), Snyder and other guests will participate in a live streamed preview, on screen.
Filmmaker Kim Snyder brilliantly translates the plainspoken, dry empirical findings into a profoundly emotional portrait of the Parkland activists in Us Kids, a Sundance world premiere documentary that, for example, brought a sustained, roaring standing ovation at its Salt Lake City screening last January at The Grand Theater.
The screening of Us Kids, a film documenting the efforts of the Parkland High School activists who organized after a deadly massacre at their Florida school, is timely with the national elections just six weeks away. When the documentary premiered at Sundance last winter, a Salt Lake City screening brought a sustained, roaring standing ovation. Decades from now, historians certainly will look to Us Kids as an essential backgrounding point in their research not only about the gun violence issue but also about the rise of the one of the largest and broadest youth activist movements since the civil rights and Vietnam War protests of the 1960s. These efforts have been amplified in tandem with this year's Black Lives Matter protests.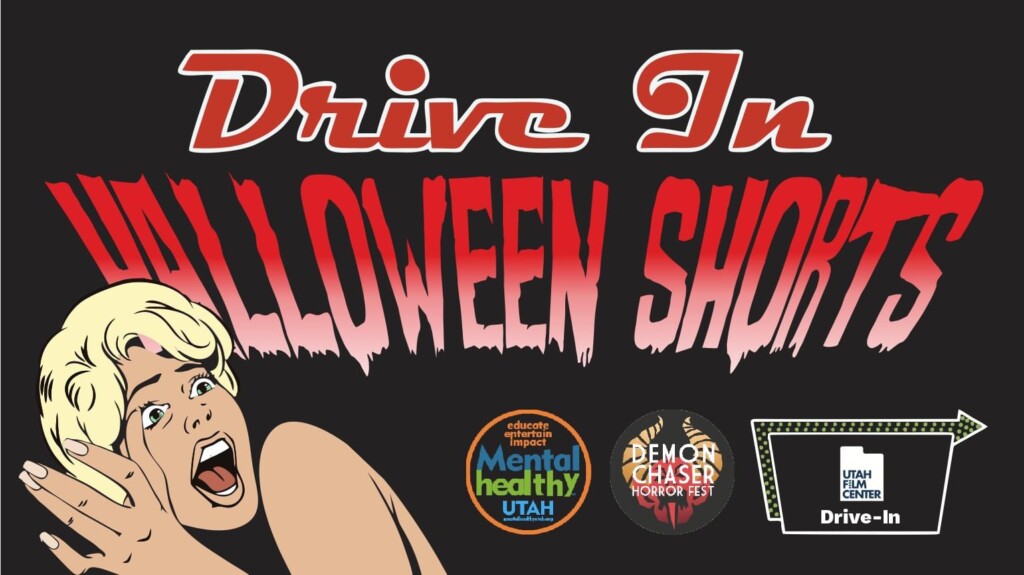 In Us Kids, the focus is exclusively on the Parkland youth, while Snyder spends as little time as possible on the details of the shootings. The spotlight turns properly to the activists: Emma Gonzalez, David Hogg, Sam Fuentes, Jackie Corin, Bria Smith, Alex King and Alex Dworet. The grief of Newtown (an earlier documentary by Snyder about the Sandy Hook Elementary School shootings) has been transformed into hope in Us Kids. The acceptance of inaction or stalemate was no longer an option for the reluctant heroes in the film. "They said, 'we are not going to take this and we are going to spend the rest of our lives if we have to," Snyder said in a January interview with The Utah Review. "It was a movement formed on the trauma they had experienced." Some of the youngest activists who join their older colleagues in Us Kids, including one just 10 years old, were first graders or even younger at the time of the Sandy Hook shootings in 2012.
The drive-in has become an effective practical substitute in the center's programming, which normally relies on in-person screenings, organized throughout Utah, with talkbacks featuring directors, producers, and other principals involved with a film. In July, with the 17th annual Damn These Heels queer film festival set to go virtual, organizers decided on a trial run with a drive-in event.
The festival went full nostalgia at the Utah State Fairpark, where the 1968 documentary The Queen, directed by Frank Simon and narrated by Flawless Sabrina, was screened to sold-out capacity. The event included a performance by Madazon Can-Can and their company of Drag King and Queens.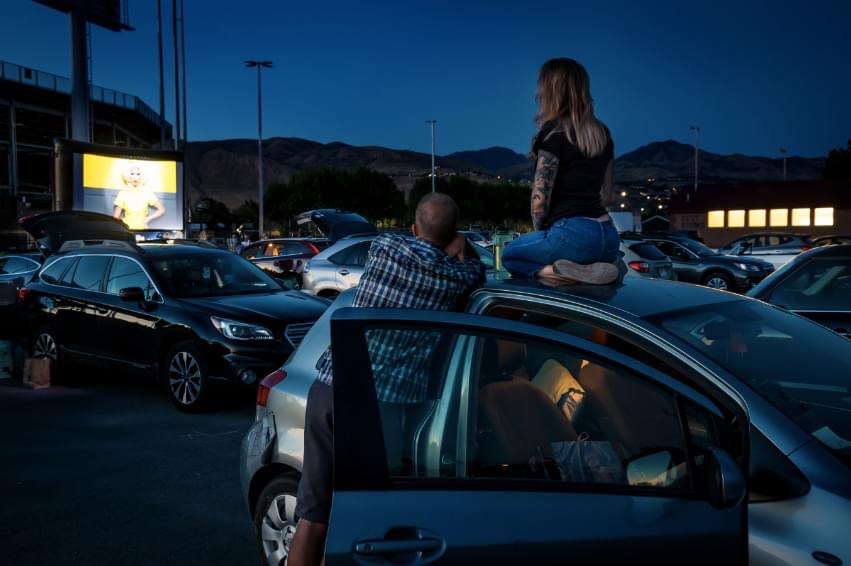 Prior to this year, the film center likely would not have considered a drive-in as a programming platform. "There is a specific ambiance for an event like this, especially because we have a beautiful, slow and laconic drag film from the 1960s," Davey Davis, the center's film program manager, explained in a July interview with The Utah Review. "If we would be doing a drive-in event in a non-pandemic year, we likely would be showcasing a newer, bigger budget film. By showing The Queen, it is an opportunity to reframe our thinking about culture and history."
The Damn These Heels drive-in offering originally was intended as a one-off event but it demonstrated why the energy of engaging with the experience in person, even at an acceptable social distance, is so important to the community film platform. "Everybody loved the event," Josh Levey, marketing director, says. "Going forward, we wanted to make sure everyone was comfortable with the logistics and to find areas that were semi-secluded and easily accessible."
Having made the investments in technology to make the drive-in experience as enjoyable as possible, with excellent laser projection quality and running audio through an FM transmitter, easily accessible on a radio in the vehicle, the center staff organized a schedule for screenings that have occurred Thursday through Sunday in most weeks. Currently, the schedule is set for three evenings weekly through mid-October and may be extended, weather permitting. The pop-up locations are at Alta Ski Resort, downtown Salt Lake City (Land Cruiser Heritage Museum parking lot, 470 West 600 South) and the Midvale-Fort Union area (Belgian Waffle and Omelet Inn, 7301 South 900 East).
The Midvale location has been especially popular because it can be quickly accessed via the metropolitan interstate system from virtually any point in the Salt Lake valley. The screen is larger than what the center would use for screenings, for example, at the Black Box Theatre at the downtown Rose Wagner Center for Performing Arts. Depending upon locations, the venues can accommodate between 30 and 75 cars maximum. And, some screenings have sold out as early as three days in advance (with tickets of $25 per vehicle or $20 for Utah Film Center members).
The drive-in series also has brought films to Utah audiences that otherwise have not been as immediately available to the public elsewhere in the U.S.
David Garrett Byar's documentary film Public Trust, which premiered at the Big Sky Documentary Film Festival last winter in Missoula, Montana, played to sold-out capacity at the Alta Peruvian Lodge, located at the base of the Wasatch Mountains in an event co-sponsored with Alta Community Enrichment. The documentary, which was made possible with the support of executive producers Robert Redford and Patagonia founder Yvon Chouinard, goes into worldwide release on Sept. 25.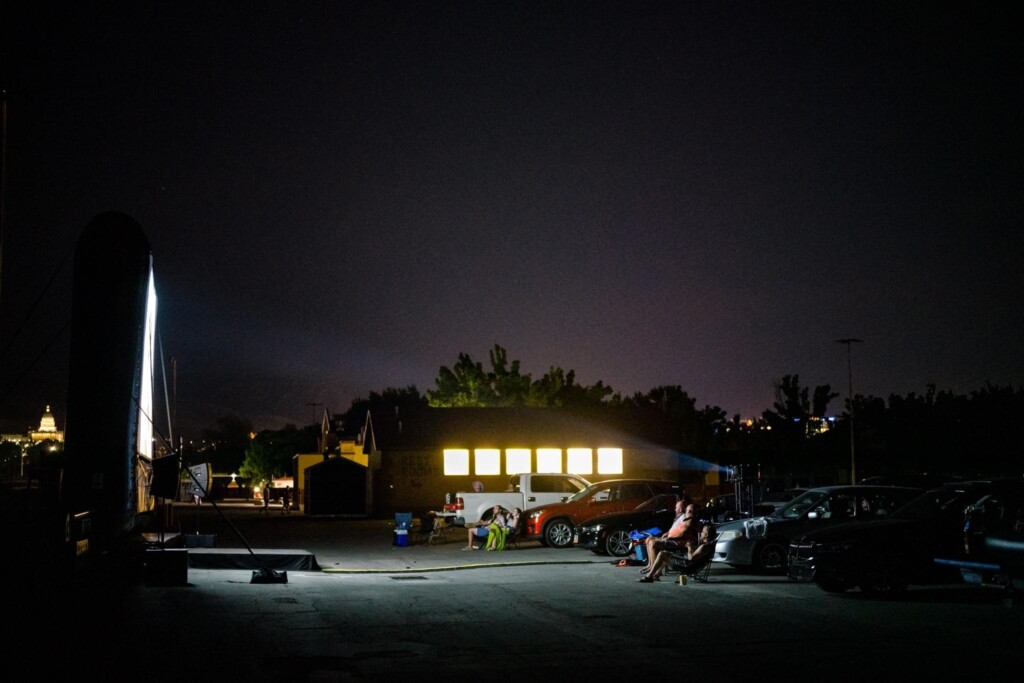 The film also received a virtual event screening in June for Utah Film Center audiences, timely scheduled as it captures the dynamics of a race against time for political strategists on both sides. Public Trust focuses on how conservation efforts achieved during the Obama Administration for Utah's Bears Ears National Monument, Alaska's Arctic National Wildlife Refuge and Minnesota's Boundary Waters Canoe Area Wilderness have been systematically undone during the Trump Administration.
Last week, coinciding with its formal release in the U.K. and The Netherlands, the Utah Film Center's drive-in series screened White Riot, directed by Rubika Shah. Cited by the BBC as one of the most anticipated films of 2020, the documentary chronicles the 1970s protest movement Rock Against Racism, which started in in east London, "and grew from printing fanzines to organising a punk and reggae festival featuring The Clash in 1978."
Last weekend, The Breadwinner also drew a capacity audience. Nominated for an Academy Award for Best Animated Feature, the film, directed by Nora Toomey and produced by one of the world's foremost animation studios (Cartoon Saloon), tells the story of a girl living in the Taliban regime who disguises herself as a boy so she can provide for her family while her father is in prison.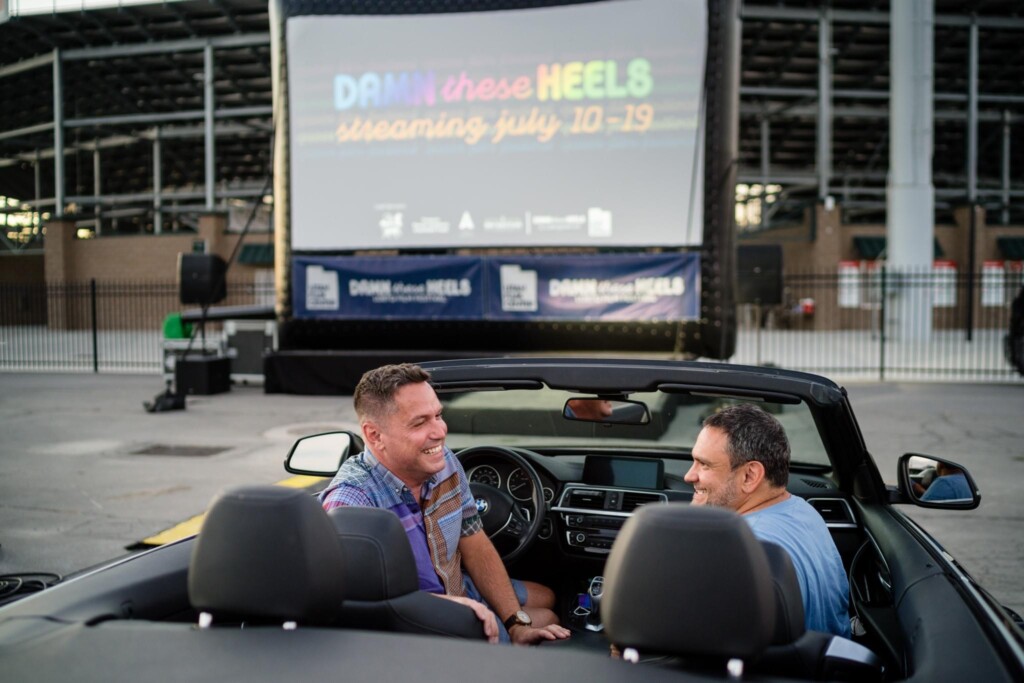 Other films that have screened include Tesla, Apollo 11, Butch Cassidy and the Sundance Kid, Galaxy Quest and Song of the Sea. On Oct. 2, Get Out, the 2017 horror film written and directed by Jordan Peele, will play at the Midvale location. The following Friday (Oct. 9), the center will collaborate with Mental Healthy Utah and Demonchaser Horror Fest to showcase local short Halloween short films that have been shot and filmed in the 30 days leading up to their premiere.
The center also is offering technical gear and presentation expertise to families hosting private screenings in the popular Backyard Cinema rental program. This option adds opportunities where typical philanthropic activities have not been possible because of pandemic-related restrictions on crowd sizes and social distancing.
While the drive-in screenings are outdoors, the center requests that all guests continue to practice responsible physical distancing and stay in or next to their car during the film. Masks are required when exiting designated areas and they should be worn in public areas. Guests are encouraged to bring foods and snacks as they normally would for any drive-in experience.
For more information and the schedule, see the Utah Film Center website.