Three dance works – a trio from 1949 by one of the greatest American choreographers and two 2018 compositions by internationally known artists from New York City and Tel Aviv, respectively – will receive their Utah premieres next week in the opening concert of Repertory Dance Theatre's 54th season. Rounding out the Inside Outside concert lineup will be a fourth work, Filament, by Andy Noble, which received its world premiere at RDT in 2016.
The concert, according to Linda C. Smith, RDT's executive and artistic director, anchors the season's theme of juxtaposition – Here and Now. "We will continue to raise consciousness about important issues affecting our communities by embracing our dance legacy and by nurturing contemporary work created by both local and internationally renowned choreographers," she explains. Three performances of Inside Outside will be offered daily Oct. 3-5 at 7:30 p.m. in the Jeanné Wagner Theatre of the Rose Wagner Center for Performing Arts.
All five of the choreographers represented in this concert encompass a unique relationship with RDT. All four works are demanding masterpieces of technique and physical control that articulate strong emotional connections among the dancers as well as for audiences.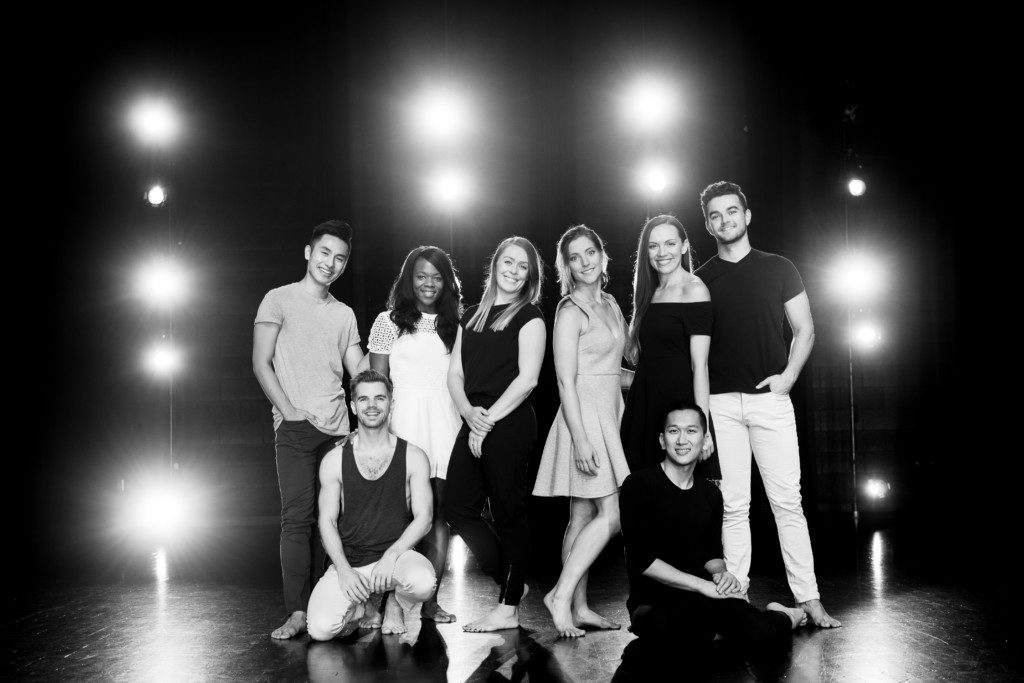 Doris Humphrey's life and career (1895-1958) preceded the 1966 founding of RDT, but the company's repertoire includes 11 works she created, such as the soul-stirring Passacaglia and Fugue in C Minor (1938), which was performed in the company's closing concert last season. This season, the company is adding its 12th Humphrey work, Invention – unquestionably among the most definitive compositions of her career.
A trio for a male and two female dancers, Invention arises from the male's point of view and the unique experiences he has had with two women at different stages in his life and how those experiences are synthesized in his memory. "It's not a dramatic narrative but it has dramatic overtones," Smith says. "It is a work of superb craftsmanship. Nothing is in excess. Each movement has its unique poetic expression."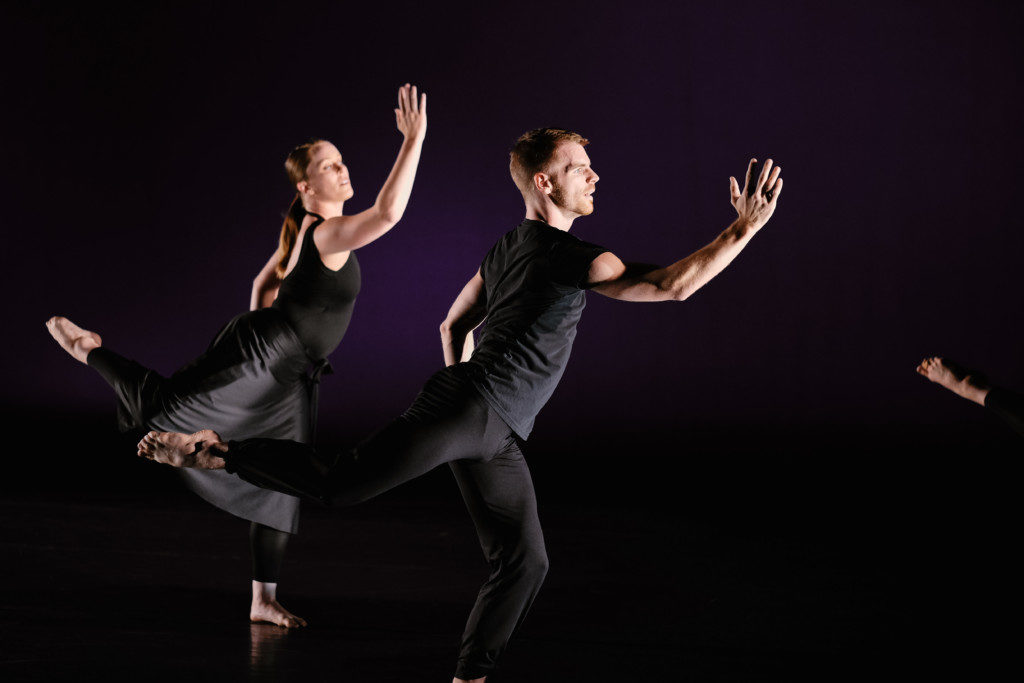 At last summer's Topography concert, to close out the inaugural Dance West festival, the program opened with a snippet from the work, which includes the original piano score by Norman Lloyd (1909-1980). Lloyd's music is a remarkable accompaniment to Humphrey's elegant choreography. He was the composer at the famed summer dance program at Bennington College in Vermont and he scored works not only for Humphrey but also for Martha Graham and Jose Limón.
Invention is an approachable character study that requires no specific narrative as its anchor. Nina Watt, who toured nearly three decades with the Limón Dance Company and has been described as "the perfect Limón dancer," has restaged this work for RDT, as she did last season with Passacaglia. Watt's presence and involvement testify to the respect and integrity RDT's dancers have brought to the works of one of modern dance's most important American artists. Jaclyn Brown, Lauren Curley and Tyler Orcutt will perform Invention.
In recent years, RDT also has earned respect for its artistic connections to the Gaga movement language, developed by Israeli choreographer Ohad Naharin and for which the Batsheva Dance Company in Tel Aviv has become famous. Incidentally, Batsheva's founders in 1964 included Graham. Gaga, as explained previously in The Utah Review, is an egalitarian language of artistic dance expression, as Danielle Agami noted, "because it trains us to be fully effective and efficient in our body movements as we communicate – in essence, talking through our eyes."
RDT's repertoire includes several notable Gaga works such as Agami's Theatre, which was performed last April, and Noa Zuk's By The Snake.
Zuk, who danced for a dozen years at Batsheva, and her partner Ohad Fishof, whom she started working with seven years ago, were invited to restage the first half of a 2018 work Shutdown that was premiered by the Wee Dance Company in Germany, a group that recently merged with the Gerhart Hauptmann Theatre in Görlitz-Zittau.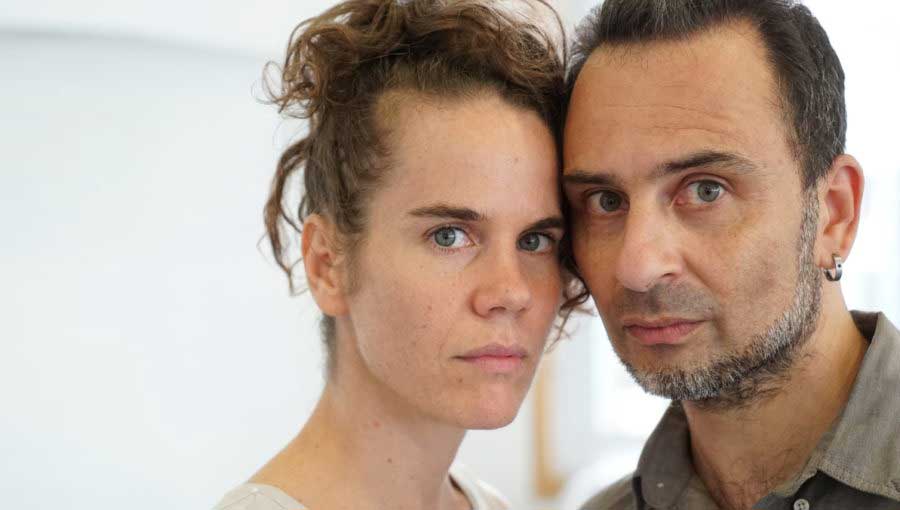 The first half, which RDT will perform, is called Outdoors, while the second is called Indoors. The music for Outdoors is a 15-second rhythmic 'sentence' that repeats itself 60 times in many variations.
This work seems suited to the bailiwick of excellence for RDT's dancers, who did a smashingly impressive job with Agami's Theatre last season. While a work might not be specified as a ritual at the outset, the communal act of moving together means that at some point it does become a ritual for the dancers. There is a deterministic sense, as the individual dancers gravitate toward a system or entity larger than themselves.
As Zuk explains about Gaga, it is a "toolbox" that heightens "our awareness of our body" and "the many qualities connected to the basics of our love to dance." Fishoff adds that it is not a dance style or choreography as much for interpreting a work as it is for expanding a dancer's abilities to interpret and connect to an endless depth and range of possibilities. RDT dancers have become proficient with Gaga. As a repertory company where they learn so many different movement languages and use multiple vocabularies in a single concert, the Gaga language is ideally streamlined to make the short time they have with visiting choreographers as beneficial as possible in making the best artistic connections as interpreters of Gaga movement pieces.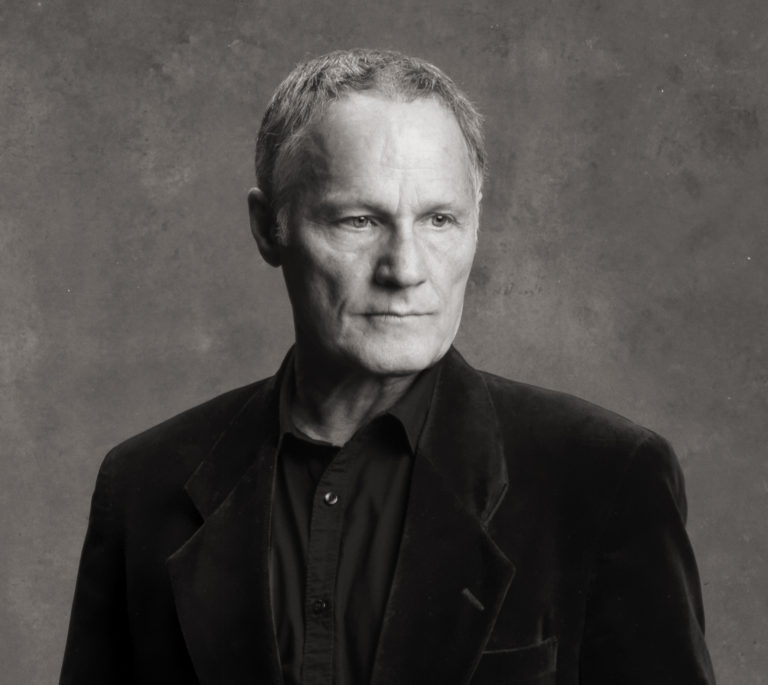 The premise for Outdoors is simple: a concise rhythmic idea where the variations are represented by movement and sound. The work becomes a unique naturally occurring story every time it is performed. Thus, the dancers "own the piece," as Fishof explains, adding the performers become the music for the work, as they feel the rhythmic sentence in their bodies and find their own direction. "Their musicality develops independently from the rhythmic sentence," he adds.
Outdoors is about creating a world where "we never think ahead of what it will be in the end," as Zuk says. Fishof says that it starts as "accidental, arbitrary, unconscious, circumstantial, and intentional … and then turns into something else." He compares it to an elaborated procedure — like the steps required to taking a nuclear power plant off line. "It's very complex but you cannot take it back or reverse it," he adds.
Matching, if not exceeding, the technical demands of Humphrey's Invention comes in Lar Lubovitch's Something about Night, a work set to Schubert songs for male chorus and premiered last year to celebrate the 50th anniversary of the choreographer's dance company in New York City.
Lubovitch's connections to RDT go back to the 1970s, in the company's first decade, when Smith, one of RDT's co-founders, was also a dancer. RDT was the first company to commission a work from Lubovitch – Sessions, which premiered in 1975.
A deep admirer of Lubovitch's artistry, Smith says that Something about Night is "so musical and its gorgeous, picturesque movement is like a masterpiece painting." In his own program notes, Lubovitch says, "the work was composed using fragments of many dances I've done over the years, little moments in duets and trios. But mainly, my motivation was that I want to be quiet. I think I value quiet now. And in this dance, I'm seeking a quieting of the mind." Smith adds the work's technical execution is so transparent that any slip or error in movement cannot be masked.
Premiered three years ago, Filament, is by Andy Noble, an RDT alumnus who won the opportunity to create the work for a commission through the company's annual Regalia concert and fundraiser. In a 2016 interview, Noble, who danced for RDT from 1998 to 2004, said the impetus arose from an ongoing artistic collaboration in projects that focus on various aspects of the environment and the concept of liminal dance that tests and flexes at the point where two states of being and expression touch.
At Sam Houston State University where Noble is on the dance faculty, the integration of technology and dance has been explored in numerous ways. Some students have focused their studies, practices and performances on integrating media technologies into the dancer's experience in the areas of dance graphics, sound design for dance, and dance video. Graduate students learn camera, computer and software skills that fortify their ability to expand creative expression, as well as enhance their ability to package and promote themselves as artists in various media.
In Filament, which The Utah Review named as one of 2016's Top Ten Moments in the Utah Enlightenment, Noble has incorporated surfaces (essentially 4' x 8' Styrofoam boards) on stage upon which images of the dancers' various movements are projected onto and the performers react, respond and interact accordingly. Filament is an apt title and the ideal companion to Outdoors. It suggests the transience, fragility and ephemeral pop of the emotional, personal and intimate responses in our world of communication and relationships.
"The projected image alters the movement which becomes something new," Noble explained previously. "Adding a layer of technology to the piece shows just how the images fragment and distort the body and this idea of Filament portrays the drama that we experience in the interactions between humans and technology." Noble lives in Houston where he and his wife, Dionne, run the NobleMotion Dance Company.
Tickets for Inside Outside are available through the RDT website.