In one of opera's most famous and most captivating arias, Tosca sings Vissi d'arte, which translates literally to "I lived for art." The aria from this Giacomo Puccini opera is an anguished prayer because Tosca, a singer, faces the most impossible choice. To save her lover (the painter Cavaradossi) from the death sentence, she must sleep with Scarpia, the chief of police. She wonders why she must contend with this most ignoble fate when she has lived her life in compassionate, respectful, selfless ways, always willing to show her love and trust. It is so well crafted that a listener never escapes the intense hurt embedded in one of the most wondrous arias ever composed for opera.
The aria almost did not make it into the final version of the opera (1900) because some of Puccini's colleagues and critics believed that it was too insignificant in the dramatic momentum of the narrative. Julian Budden, whose 2002 book about Puccini's life and music (Oxford University Press) is considered a scholarly bellwether about the art form, wrote that Tosca's aria epitomized the existential crisis she faced, as she considered her life which had been "devoted to art, love and religious observance."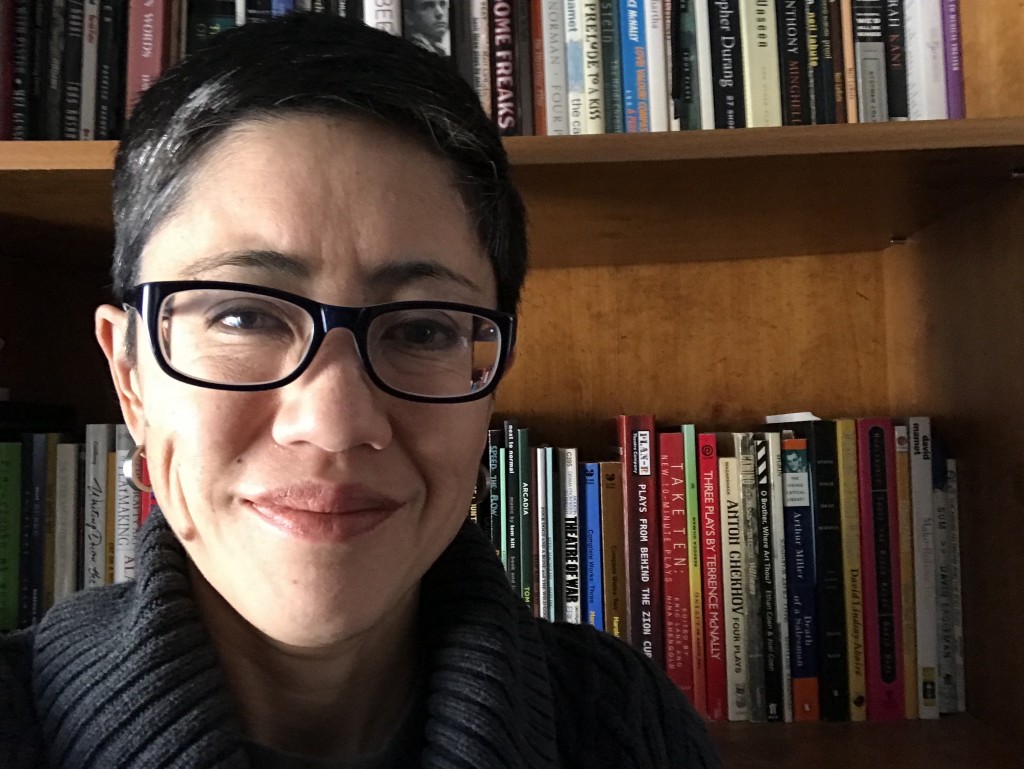 While there are no dire existential threats in The Weird Play, a new work by playwright Jenifer Nii, which is being produced by Plan-B Theatre and Sackerson, those quintessential pillars of life and love – art, affection, devotion, passion, romance, sexual attraction and spiritual connection – are explored in simultaneously overt and intrinsically nuanced ways. Indeed, The Weird Play emerges as a definitive artistic statement not only of the playwright but also of the two producing companies that consistently act wisely upon the risks they contend with in producing ground-breaking original theater.
The characters are cast with the simplest names: One, Two and Three. After many iterations, guided by the workshop comments of colleagues in Plan-B's The Lab, and three readings of the script, the casting for the current production features all women. However, Nii says in an interview with The Utah Review that the play is written so that casting could be gender and age flexible, as well as blind to specified racial and ethnic identities. One of the most intriguing tangents of The Weird Play would be to compare the responses and reactions between audiences of differing demographics – younger groups who have grown up entirely in the age of social media and greater visibility of gender and sexual minorities vis-à-vis those of older generations who have experienced only recently the frames of references that contrast with their own formative years.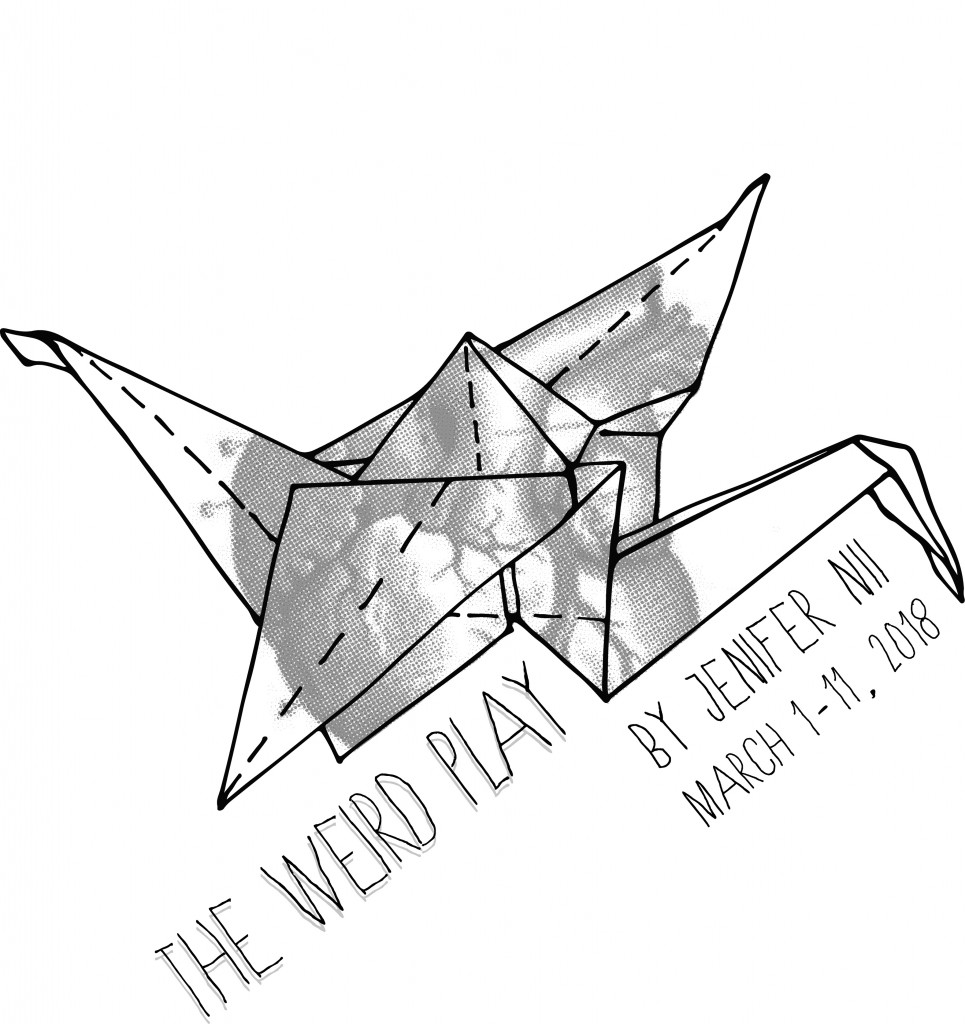 This is the sixth play by Nii to premiere at Plan-B and it is a major breakaway from the five works that have preceded it. Her previous Plan-B works comprise a distinguished record, including Kingdom of Heaven, the company's first original musical. Two other works — Suffrage, a play about 19th century Mormon women who briefly enjoyed the right of enfranchisement, and a searing, unforgettable adaptation of The Scarlet Letter — were nominated for the American Theatre Critics Association/ Steinberg Award for the Best New American Play Produced Outside New York. The Weird Play is one of 10 plays in the U.S. to receive a Writers Alliance Grant from The Dramatists Guild Foundation. She was the first Asian-American to have a world premiere play in Utah, courtesy of Plan-B.
In her latest work, there is Nii's distinctive skill in the economy and brevity of language but the script also includes her most detailed vision yet of how she believes the play should be staged. This is significant because of Nii's typically self-effacing nature. "Personally, I had reached a point and looked around and I said, 'I'm getting old. What do I have left?' What do I now that if I didn't have the opportunity tomorrow I would regret not doing," she says. A momentous revelation about Nii's script is her fully articulated love and celebration of the expressive power of theater. Nii is still relatively a newcomer as a playwright after a life with several different career paths marked by their respective successes. All of her work has been produced in roughly a decade.
The script for The Weird Play is as bold and fearless as the title suggests, specific and clear in dialogue but also abstract enough to instill and encourage audience members to interpret the play as they see fit. As Nii wrote in a Plan-B blog post last summer, "Maybe it's first love, the ecstasy of love, really bad love, self love, religious love, the end of love, moving on from love. For me, it was about all of that, some of that, and maybe something else."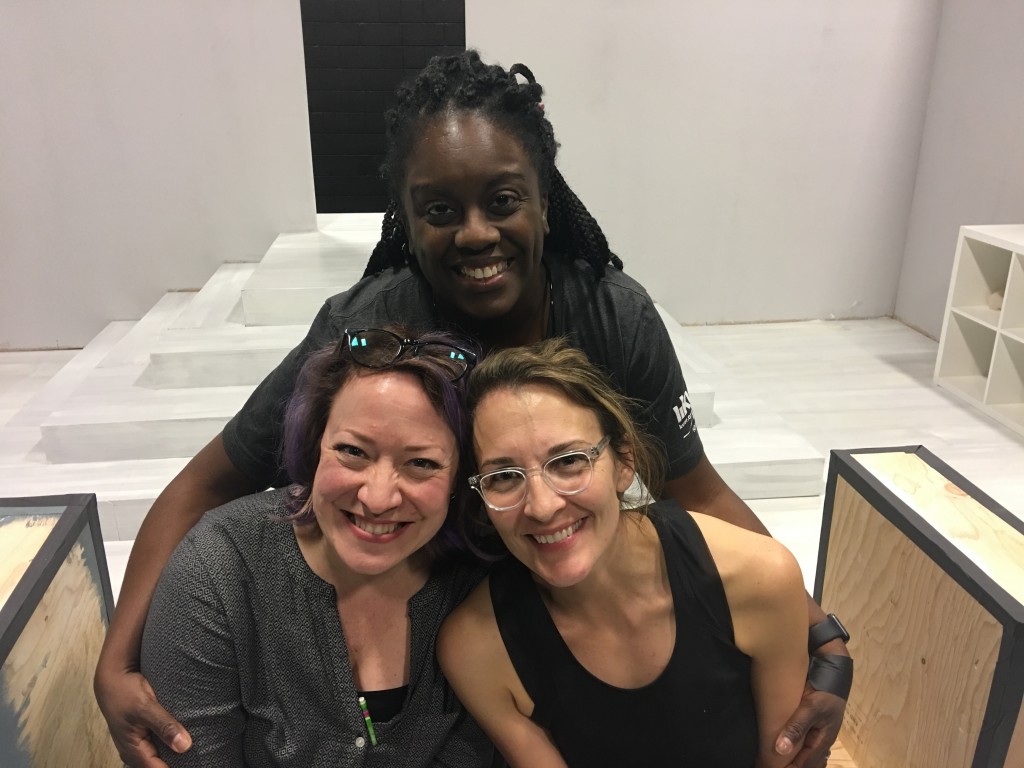 For more than the first-third of the play, the play centers exclusively around two characters: One, "62 inches, tip to toe," who can only sleep on her left side and Two, "a camel in the needle's eye" who is "unreasonably fond of tubas." Nii sets quickly the pace of the counterpoint of a complex relationship that is suddenly disrupted by the "crash landing" of Three, with Two wondering "how did it get the code?" Three announces,
I was having an utterly satisfactory day, a positively acceptable… I had my grasshoppers and cloud races and where am I here? Plucked out of the breeze as if I were a noun, or an adjective. (Scoffs) I am a VERB, I will have you know. I MAKE shit happen. That's right. (Beat. Attempting to retain some pride) And now, regrettably, I am plopped here.
Nii rounds her characters wisely. None are exclusive to specific labels or traditional narrative designations. If there is a menacing aspect to a character, there also is a compassionate element. If there is strength, there also is vulnerability. There are appearances of wisdom and generosity even when in the next breath there is evidence of pain and flaws. These shifts and complexities eliminate the risk of allowing the play to become, as Nii explains, "a puddle into melodrama." In fact, every performance could produce a subtle shift of emotion that might have not been apparent previously. The relationship dynamics are never static so they compel actors to be sensitive in compensating in balance the complexities continuously in play among all three characters. Hence, Nii says she has been given a "dream cast" to premiere the play: Dee-Dee Darby-Duffin, Susanna Florence and April Fossen, a trio of skilled actors who have been integral to the excellent reputation Plan-B and other producers of original work have achieved in Utah's small community theater platforms.
There also is the archetypal significance of having Nii's new play produced by Plan-B, a 27-year-old company that has become one of the most effective creative incubators for innovative socially conscious theater, and Sackerson, a small theatrical company that has arisen within the last few years to present brilliant unconventional works that reward enthusiastic audiences handsomely. Plan-B's portfolio in collaboration has many high marks, including the long-running Radio Hour Series produced with KUER-FM's RadioWest program and NOVA Chamber Music Series that led to blockbuster productions of Eric Samuelsen's The Kreutzer Sonata and a performance of Prokofiev's Peter and The Wolf.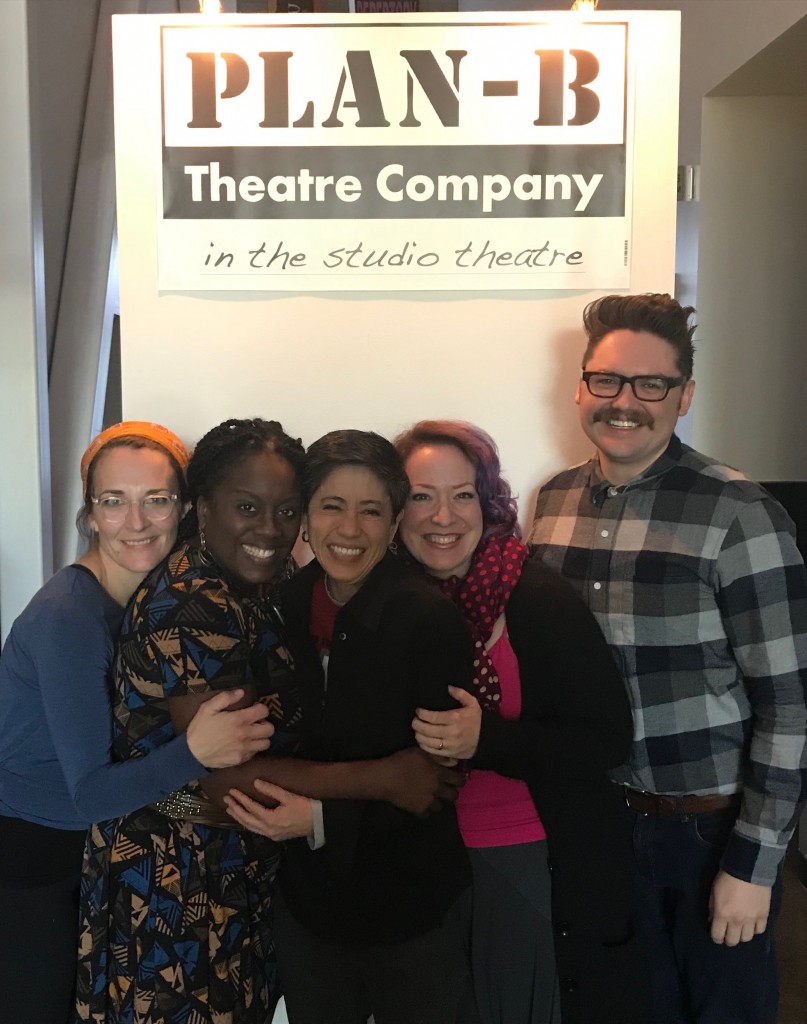 Despite the difference in years of existence, Plan-B and Sackerson have parallels as fearless producers who work strenuously to mitigate risk without compromising authenticity or integrity in new plays. And, like Sackerson, in its early years, Plan-B did not have a permanent home.
Collaboration, not competition, is key to a thriving adventurous creative enterprise, especially when both companies have crafted intimate, minimalistic theater which brings a growing number of loyal audience members and a steadily expanding reputation emphasized by awards, grants and interest in work outside of Utah. Last spring, Plan-B presented Not One Drop, a play by Morag Shepherd, one of Sackerson's resident playwrights and producers. "There is more value in working together instead of fighting for a handful of tickets being sold," Jerry Rapier, Plan-B's artistic director, explains.
Alex Ungerman, one of Sackerson's principals, is director for The Weird Play. "For us, this is a huge gift and opportunity," he says. "We are nomadic not because of a choice of desperation but to show that it can be a choice for the best artistic reasons. We have solidified our presence as a company because of what current institutions are doing to energize artists and their work by sharing space and resources."
Performances are slated to run from March 1 to March 11 on Thursdays, Fridays and Saturdays at 8 p.m., Saturdays at 4 p.m., and Sundays at 2 p.m. Tickets are selling quickly and several performances already have been sold completely. For information, see Plan-B's website and for tickets, visit ArtTix's webpage.