Resolutions in the New Year are as difficult to keep as they are to make in realistic terms. However, how should we respond to the invitation for spiritual renewal and contemplation? Music becomes an ideal platform, as evidenced in the forthcoming program of the Nova Chamber Music Series aptly titled 'Contemplation of the Beyond.'
With music including the supreme manifestation of the human voice in Gregorian chants, the 'crystal liturgy' of nature and love in Olivier Messiaen's 'Harawi' song set and the wall of glorious dark hued sound in Bach's 'Passacaglia and Fugue in C Minor,' Nova's January 11 performance will set the right tone for this spiritual invitation in the Libby Gardner Hall on the University of Utah's main campus.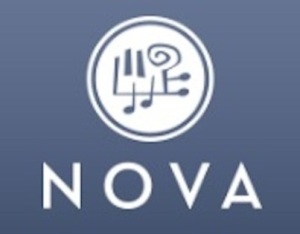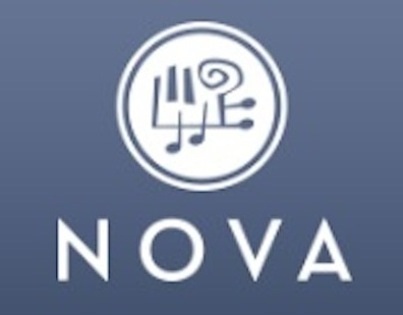 The 3 p.m. program also brings an exceptional cast of musicians, including the Madeleine Choir School choristers, soprano Tony Arnold and Richard Elliott, principal organist for the Mormon Tabernacle Choir.
Jason Hardink's deft programming hand shows in the musical selections and its appreciation of ecumenical influences when it comes to spirituality. The Madeleine choristers, many of whom participated late last year in a 10-day performing tour in Venice, Florence, Assisi, Rome and the Vatican, assuredly will pay more than satisfying respect to the ancient sung word tradition of Gregorian chants, which are being restored extensively in the performing arts literature as well as in religious settings. Indeed, the ancient chant in its unique divine grandeur provides an extraordinary musical way to appreciate the rhythmic pulses of our everyday lives. The choir is directed by Melanie Malinka, who has helped these young singers develop a rich, diverse connection to all forms of music, both ancient and modern.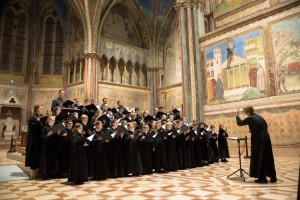 Hardink says the Bach work is an opportunity to showcase the magnificent organ in the hall, an instrument that Elliott also considers a special one for performance. The instrument, made by Lively-Fulcher in Washington, D.C., is a tracker organ with electronic assist in addition to three manuals (keyboards) and pedal with 48 stops. Many of the organ works composed during Bach's time included 'a strict ostinato,' a short motif in the bass line which repeats continuously. Bach, of course, flexed his muscles considerably when it came to writing works for an instrument he regularly played. As Alex Ross wrote in his book 'Listen to This,' "Bach's Passacaglia in C Minor, a looser kind of ostinato piece, begins with the bass alone, in a pattern that winds upward from the initial C before spiraling down an octave and a half to a bottom C that should be heard less as a note than as a minor earthquake."
There is no doubt that Elliott along with the crystal acoustics of the hall will achieve similar effect.
Rounding out the program is soprano Tony Arnold, who will perform the 12 songs in Messiaen's 'Harawi' set. In 2013, her performance of these songs, accompanied by pianist Jacob Greenberg, on a New Focus Recordings release was cited by numerous critics as one of the best classical album releases of the year.
In the 23 years since he died, the artistic reputation of Messiaen, once considered a difficult composer for the ordinary listener's ear to appreciate, has grown considerably. 'The Crystal Liturgy,' a 2002 documentary directed by Olivier Mille, provides a first-hand look a musician who was a deeply committed Catholic, ornithologist who transcribed countless bird songs, and an intellectual who absorbed everything from the isorhythms of medieval music to the equally ancient Japanese traditions such as gagaku, the Eastern version of court and imperial music.
Indeed, his release from internment as a prisoner of war in the Gorlitz camp of Poland's Silesian region marked the beginning of an exceptionally productive period in composing music. Marvelous hues and colors in musical tones populated much of his work, including the 'Harawi' songs (1944), which were inspired by Quechualove songs of the South American Andes. Although 'Harawi' was the last solo song cycle he would compose, the music hints already at the composer's extensive ornithological interests, which would highlight the use of birdsong and bird sounds in works he wrote during the 1950s (see here for examples).
Arnold, whose website is appropriately titled 'Screecher,' "forcefully declaims her text in the chaotic 'Montagnes,' ominously chants it in the ritualistic dance of 'Dondou Tchil,' and immediately afterward serenades her lover in the naïve 'L'amour de Piroutcha.' At other points she screams, ululates, and rages, then unspools a gorgeous tone," as Cleveland critic Daniel Hautzinger explains.
Nova's musical events always are delightful collaborations with local musical groups, composers, performers and institutions. On February 3, the Utah-based Fry String Quartet will perform one of the late Beethoven string quartets and six local percussionists will present Michael Gordon's 'Timber.' A March 1 concert also will feature all Utah musicians performing serenades by Mozart and Brahms along with a premiere of a string trio by Utah composer Morris Rosenzweig.
The season will close May 10 with the premiere of two new works by Utah composer John Costa that includes a song cycle set to text by Terry Tempest Williams and performed by baritone Timothy Jones. The program will include Arnold Schoenberg's 'Ode to Napoleon,' a distinctly anti-war musical statement.
All concerts are at the Libby Gardner Concert Hall at The University of Utah School of Music.
For ticket information, see here.