NOTE: This is the second installment in a review of Plan-B Theatre's 2013-2014 season. The final installment looks ahead to the company's 24th season, which is slated to be the most extensive in Plan-B's history. At the bottom of the post is a preview video.
In the decade leading to 2000, the American Library Association's Office of Intellectual Freedom tallied a record 6,364 challenges to making available various works of children's literature. The three most cited complaints were that the books were "sexually explicit," contained "offensive language", or were deemed "unsuited to a particular age group." The pace has slightly slackened since then but the challenges are nevertheless as capricious and as outrageous as ever.
Nearly 13 years ago, the Christ Community Church pastor in Alamogordo, New Mexico in a Christmas season sermon warned that the Harry Potter book series had opened the channels to satanic power. Afterward, the pastor invited the congregation to burn the books along with any other literature that they believed to be "a personal hindrance to them spiritually."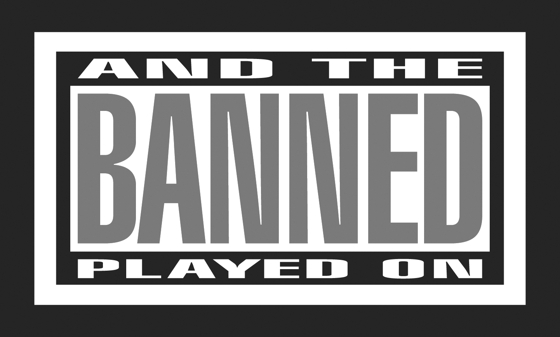 The issue of freedom of expression – so central to the artistic mission of Plan-B Theatre – is historically the vehicle for the company's annual major season closer. In recent years, Plan-B has used various incidents of Utah-based censorship as prompts for playwrights, actors, and directors to write and produce new plays within a 24-hour period. However, this year Plan-B returns to a format it last presented six years ago in which actors along with well-known Utah personalities from politics, media, and other fields perform and read excerpts from literary works that have been banned.
Children's literature is the focus of this year's 'And The Banned Played On,' which will take place May 3 at 8 p.m. in the Jeanne Wagner Theatre of the Rose Wagner Center for Performing Arts. The excerpted works to be read are among the most widely read standards of children's books: Winnie The Pooh, Brown Bear, Brown Bear, What Do You See, The Giving Tree, Where The Wild Things Are, Harriet The Spy, Anne Frank: The Diary of A Young Girl, Green Eggs and Ham, Bridge To Terabithia, Charlotte's Web, James and The Giant Peach, The Wizard of Oz, and Charlie and The Chocolate Factory.
Bill Allred and Kerry Jackson of the long-running 'Radio From Hell" morning show on X96 (KXRK-FM) will be hosts for the event. The cast of readers includes Salt Lake City Mayor Ralph Becker; Salt Lake County District Attorney Sim Gill; Salt Lake County Mayor Ben McAdams; Salt Lake City Councilman Stan Penfold; Utah State Senator Jim Dabakis and Utah State Representatives Joel Briscoe, Rebecca Chavez-Houck, and Carol Spackman Moss; Plan-B cofounder Cheryl Cluff, and actor Anne Decker.
The focus on children's literature strikes close to home especially this year for Jerry Rapier, producing director, and for Cluff. Rapier and his husband, Kirt Bateman, are parents of an 18-month-old boy while Cheryl has two children, ages 5 and 7. "With our kids, we're rediscovering just how special these books really are," Rapier says.
One of the reasons book challenges occur with such broad frequency is the Internet has expanded with countless blogs and web sites in which self-described and self-appointed critics of books have managed to persuade their local libraries and school boards to censor and ban works they believe do not reflect appropriate community standards. So pervasive is the practice now that some school districts are now issuing ratings to books as guidelines, especially with the rise of sites such as Compass Book Ratings. Often a well-publicized individual complaint is enough to spike the momentum for banning a particular book.
Illustrating just how widespread and chilling the effect of these campaigns has become, Plan-B has selected long-standing warhorses in the children's literary canon, including one that is well more than a hundred years hold, to be featured. The disturbing common thread through the list is that these books all have been subjected to vigorous challenges within the last 25 years.
In Kansas, A. A. Milne's 'Winnie The Pooh' was banned because talking animals were an affront to the commandments honoring God, as was E.B. White's 'Charlotte's Web.' The book geared toward the youngest readers, 'Brown Bear, Brown Bear, What Do You See' by Bill Martin, Jr., was banned by the Texas Board of Education because the author's name was confused with another individual who wrote a book about ethics and Marxism. Colorado banned Shel Silverstein's 'The Giving Tree' for various reasons ranging from suggestions of sexism, anti-authority sentiments, and for highlighting predatory behaviors.
Louise Fitzhugh's book 'Harriet The Spy' has been banned because it encourages children to spy, lie, and tattle. As Carol Spackman Moss, a Utah state legislator, writes in a blog post, "Harriet's realization comes, not only from being ostracized by the friends who read her cruel comments in the journal she mistakenly leaves behind, but also from her beloved nanny Ole Golly who helps her put her life back together with this sage advice: '1: You have to apologize. 2: You have to lie. Otherwise you are going to lose a friend.'"
The book of Anne Frank's diary was banned because it was considered too depressing while 'Green Eggs and Ham' was flagged in California for suggesting "homosexual seduction." Pennsylvanians banned Katherine Paterson's 'Bridge to Terabithia' for an elaborated fantasy world that permits profanity and disrespect toward parents. The appearance of the word "ass" led to Roald Dahl's 'James and The Giant Peach' in Texas while seven Christian fundamentalist families in Tennessee recently petitioned to have L. Frank Baum's 'Wizard of Oz' banned for seducing children into 'godless supernaturalism.' Of course, Dahl's book 'Charlie and The Chocolate Factory' raised concerns because Charlie is not a respectable protagonist.
Rapier also has scripted a surprise at the end of the readings concerning the next phase for a popular project.
Tickets for the 90-minute show are available here.
Read the rest of this three part story in part one and part three.