The art of writing a good time travel story can be difficult to the point of confounding, tentative, and enigmatic. The pilot script for Rod Serling's Twilight Zone series was titled The Time Element, concerning a man who is in therapy with a psychoanalyst. Serling's script lay untouched for a year before producers decided to proceed with its 1958 premiere.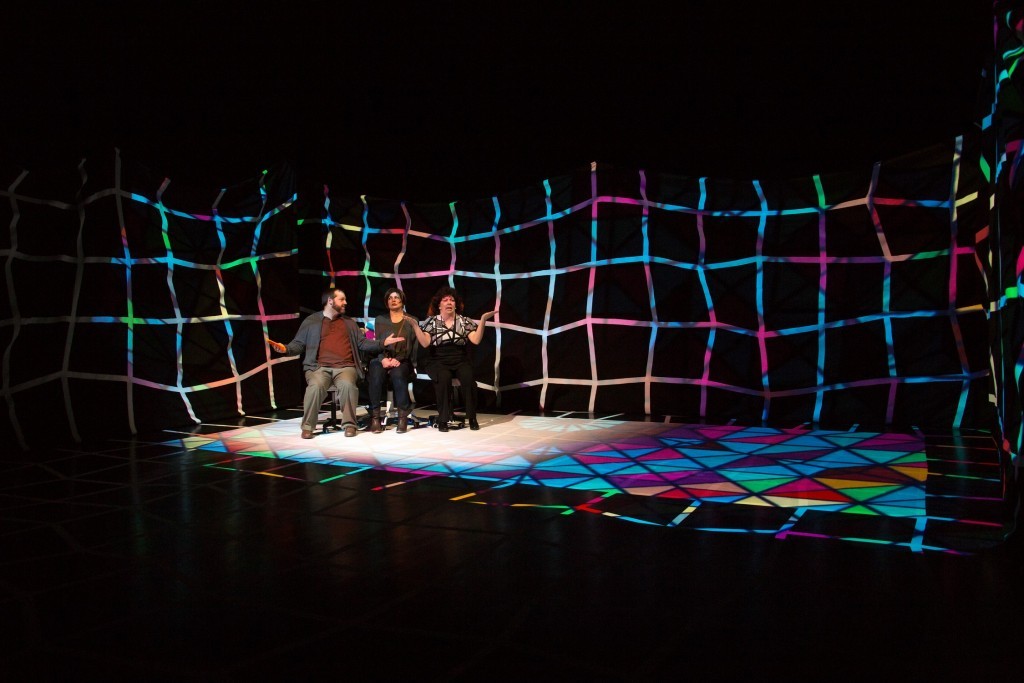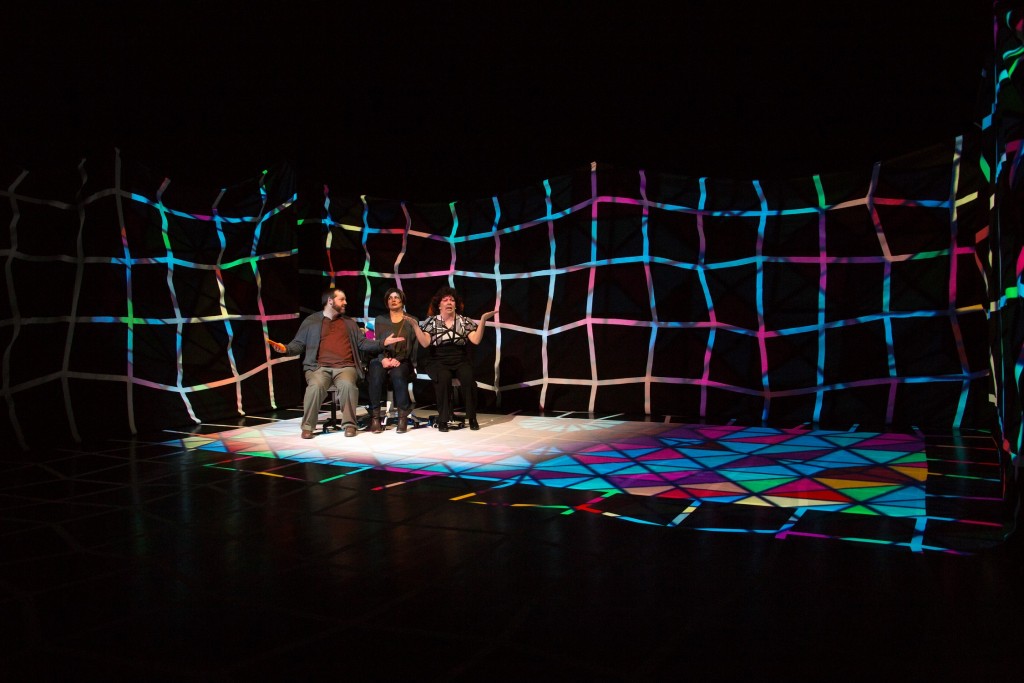 In The Time Element, the protagonist is trying to make sense of a recurring dream in which he wakes up in Honolulu immediately before the 1941 attack on Pearl Harbor. However, he is unable to convince anyone – including the military or the press – that an attack is about to occur.
There were 19 time travel stories among the 156 Twilight Zone episodes. Among the most memorable was a 1961 episode with an open-ended conclusion, The Odyssey of Flight 33, where a plane filled with passengers travels back to prehistoric time during a freak meteorological event and the pilots try to return but unfortunately only can make it back some 20 years short of the current day. A 1963 episode, The Bard, was one of the funniest episodes in the series, featuring Shakespeare as a time traveler brought forward by a failed television screen writer. Shakespeare abandons the screenwriter after the show's advertising sponsors demand revisions.
That same year, No Time Like The Past also aired, one of the most complex episodes ever produced for the series. A scientist uses a time machine to attempt to change the course of a pair of major events – the Hiroshima nuclear bombing and Hitler's existence – but fails and then decides to return to the 19th century, accepting that the past cannot be changed but convinced that this is the only way to escape the evils of the modern day. However, the lesson about the past being sacred comes with a cruel ironic twist at the story's end, when the man unwittingly triggers a fatal tragedy that actually occurred.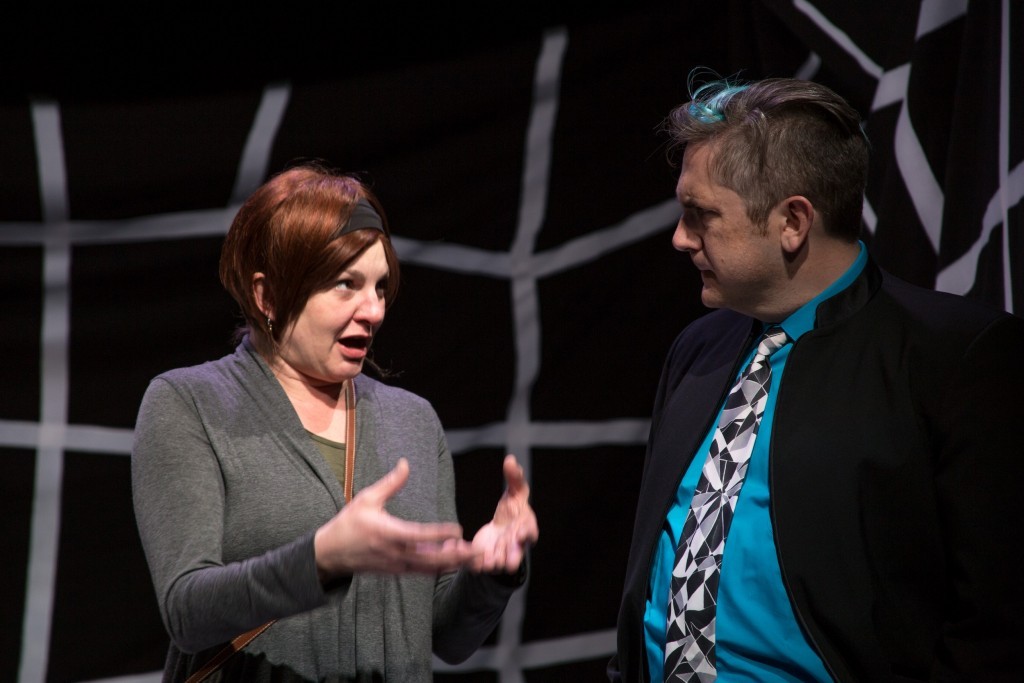 In the just-completed, sold out production run of Plan-B Theatre's Based On A True Story, Elaine Jarvik's story about a time travel refugee worked marvelously, adding a twist that cleverly inflects the premise of the past as sacred and inviolable. Megan, a 40ish fourth grade teacher and married to a tow truck driver (Hendrix), acts rashly and impulsively one day with no preparation and has an accident on the P-F (past-future) highway, where she crashes into her husband's tow truck.
The story starts in 2016. After the crash, Megan and her husband have an argument on the side of the road while waiting for a tow. The couple have been unable to conceive a child and Hendrix is trying to figure out why their attempts have been unsuccessful. Megan (played spot on by Nell Gwynn who reads astutely into Jarvik's portrayal of the protagonist's doubts and inner wrestling matches with self-confidence) tells her husband, "You have no idea what it's like to be me." Hendrix (essayed judiciously as always by Plan-B veteran Mark Fossen) responds, "What about what it's like to be me? Just standing on the sidelines watching nothing happen."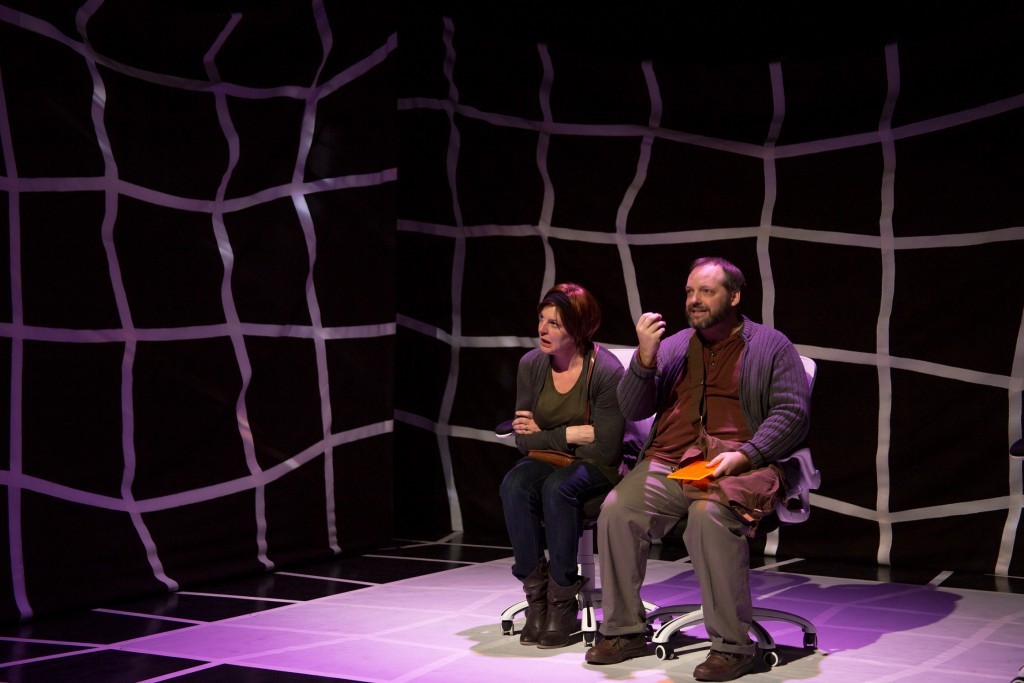 Megan reacts immediately: "But you're saying if I were a better person. If I were a person who knew how to . . . fool myself, then I'd be rewarded with a baby." Hendrix corrects her, "I didn't say fool," to which Megan responds, "You said placebo, which is your brain fooling your body. Making up some story that your body believes. Making up a story without even realizing you're making up a story."
At that point, an exasperated Megan hails a time travel cab, hoping to reach her original destination eight years before, hoping for a second chance to make things right with her relationship – "Five p.m., March 10, 2008. Ninth East and Ninth South, Salt Lake City."
However, an unexpected equipment malfunction sends her 30 years ahead: 2046, at a time travel refugee center in Chicago, where she befriends Chuck (played with appropriately sweet sincerity by Jason Bowcutt), a refugee of major consequence who, unlike Megan, has difficulty remembering the past. Chuck's explanation of his circumstances is geek-worthy: "The ones with time displacement. It's an artifact of time travel for some people. A space-time discontinuum from a combination of chronowaves and velocity. When I got here I was completely disoriented."
Rounding out the characters in Megan's adventure is a sextet of individuals, all played with balancing comic effect effortlessly by Colleen Baum. Her most effective caricature came in the good old gal character of Darneisha, the refugee center director.
The production, directed by Cheryl Ann Cluff, was once again a minimalist masterpiece, a simple stage of grid lines and pulsing, traveling miniature lights to suggest multiple time dimensions. Office chairs on casters represent the vehicles. The sound and music design is sparse but sharp in impact – little in terms of actual songs save for a handful of selections including George Michael but occasional blips, bloops and bleeps and the near-scratchy sounds of office chairs being rolled about.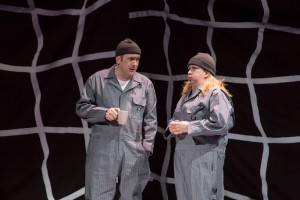 This was Plan-B's first full-blown foray into science fiction, yet another gutsy ripple of innovation for the company's 25th anniversary season. Coincidentally, it also was the first Plan-B show to sell out its run even before the first rehearsal.
Jarvik's script represents all of the right decisions: blending comedy with drama but not letting the heart of Megan's epiphany escape full appreciation, not letting conventions of sci-fi technology inundate the classic emotional core of the story, and revealing details in just the right magnitude so that the audience zeroes in on the playwright's fantastic conclusion where Megan finally reconciles the possible vision that liberates her from being imprisoned in her own past.
Late in the play, Megan and Chuck are talking about the merits of the Bible: parables can still speak truth to power even if the facts are contrived or inaccurate. Megan says, "Here's a parable: 'Grief is like time travel. You end up in a place you couldn't have imagined.'" As Chuck gently corrects her, he pivots elegantly to the epiphany, an exceptionally smart ending for an overall smart play.
Plan-B will close this memorable season with its first original musical, Kingdom of Heaven, by Jenifer Nii and David Evanoff, in a 10-day run beginning March 31.