A 2015 report by Common Sense, a nonprofit organization that researches the impact of media and technology for children, emphasized that body image is learned early in a child's development and that while media play a powerful role in developing perceptions about that image, other factors including the cultural group and the communities in which we live, families and individual psychological traits influence that image.
In The Edible Complex, a new play by Melissa Leilani Larson targeted for children in grades 4-6, the topic is explored with Anna, a 10-year-old child who is talented in the kitchen and aspires to be a chef. Larson creates an articulate child who already knows how to express her passion for food. The girl could easily be a contestant on one of the many Food Network competition shows for kids or for Fox's Master Chef competition. Anna's culinary literacy sounds familiar to anyone who has ever viewed one of these shows.
Anna cherishes a wooden box of handwritten recipes from her grandmother, which includes how to make pecan cinnamon rolls. Anna says, "I read the card so carefully, and I got all the ingredients together. I used warm water to activate the yeast, just like we did in science. I followed all the instructions, and I think Grandma's cinnamon rolls turned out pretty awesome. Except that I forgot to chop the pecans. I'll remember next time. Mom liked those cinnamon rolls so much she said she got something in her eye."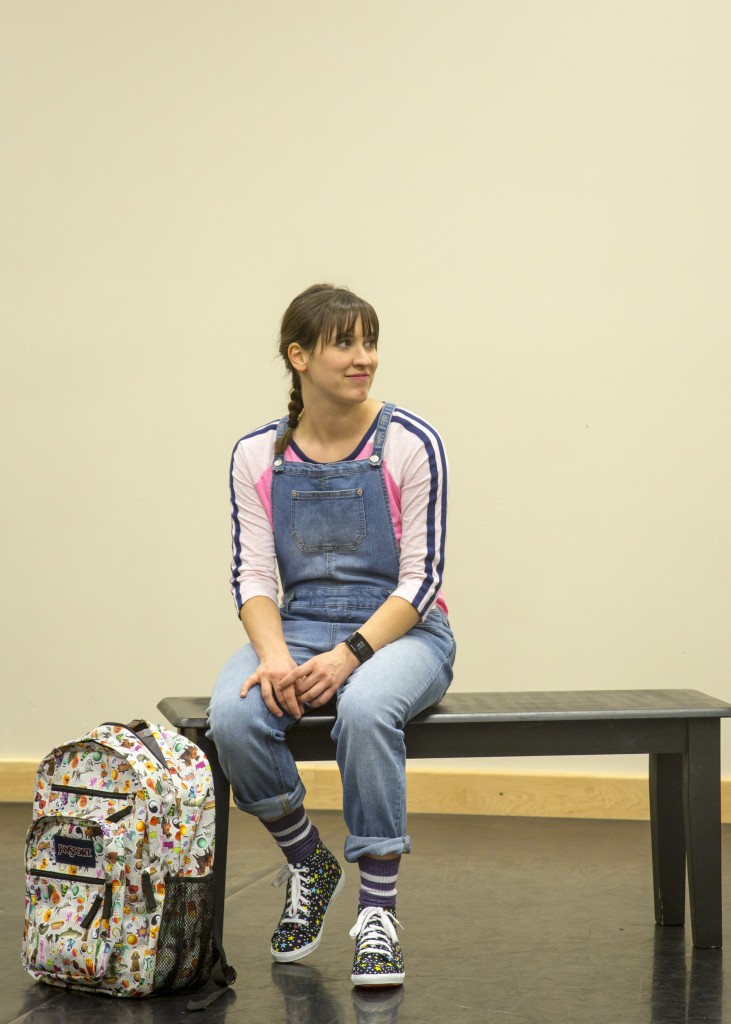 Anna is thinking about using one of her grandmother's recipes for a school project but has a change of heart when her mother decides to skip on the offer of a sandwich that the young chef is making. The mom says, "No thanks. I'm sure it's great. But I'm watching my weight." Anna asks, "And my sandwich will make you fat?" Her mother, before leaving the house for work, replies, "Better safe than sorry," and adds, "Sooner or later you're going to learn, you can have too much of a good thing."
And in that brief exchange, Anna, a child who already has identified the passion for her life's career, suddenly wonders if she is dissatisfied with her own body image – and what that might mean for her dream to become a successful chef.
The play is part of Plan-B Theatre's Free Elementary School Tour (FEST), which will hit the road this fall with performances that will reach more than 15,000 elementary students at more than 40 schools in six counties throughout the state, and is supported by an Art Works grant from the National Endowment for the Arts.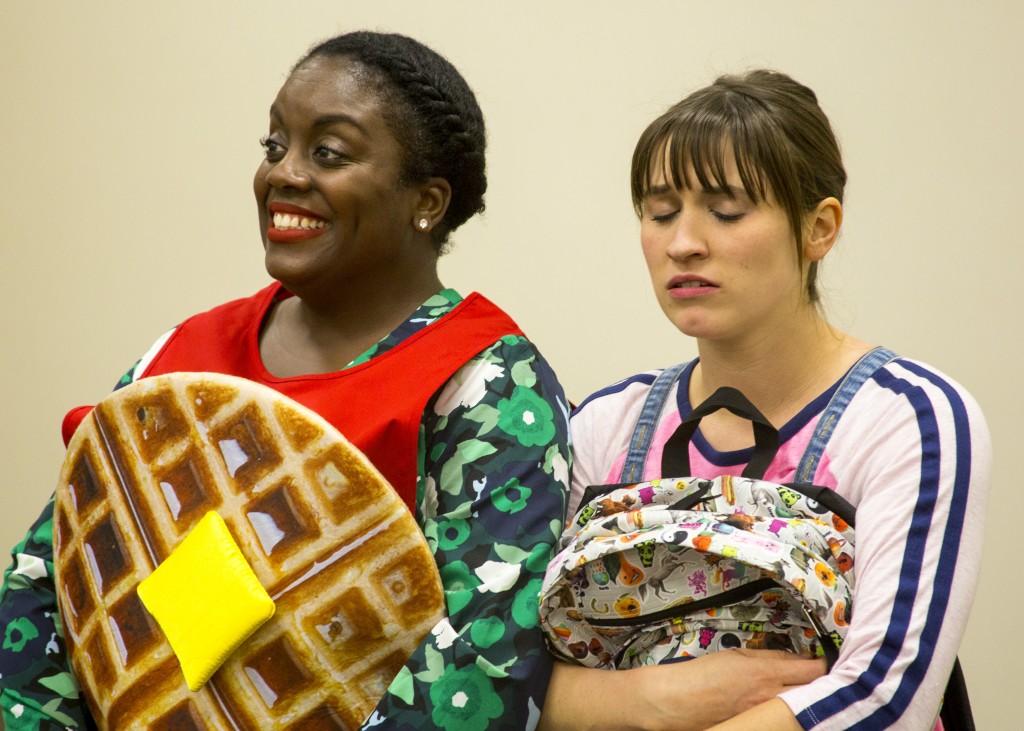 For the public, the premiere performance will take place Oct. 8 at 11 a.m. as part of the Repertory Dance Theatre's Ring Around the Rose series for kids. Ticket information for the 35-minute play is here. This is the fourth FEST production for Plan-B.
With gentle humor that also treats the kids as serious audiences who think about their self-esteem and how that links up to their satisfaction with their own body images, Larson grounds the play in a solid foundation. As the Common Sense report indicates, parents are instrumental to a child's healthy development and body image certainly is part of that. The report cites numerous peer-reviewed research that shows, for example, "girls whose fathers tended to express concern about the girls' weights judged themselves to be less physically able than those whose fathers didn't" and "girls whose mothers expressed similar concern judged themselves to be less physically and cognitively able."
Another cited study that echoes even more closely the story outline of The Edible Complex, found that children, ages 5 to 8, who observed their mothers' feelings of being dissatisfied with their body image inevitably predicted their own dissatisfied sense with their own bodies. And, the report shows that boys just as frequently as girls are dealing with the same issues of body image and satisfaction.
"I worked on this a long time," Larson explains in an interview. "The tricky thing was I didn't want to be preachy or didactic or to cast the play like those Saturday morning or afterschool specials many of us watched when we were growing up. I want the kids to be able to say, 'she [Anna] is talking to me' and that the play also becomes an important lesson."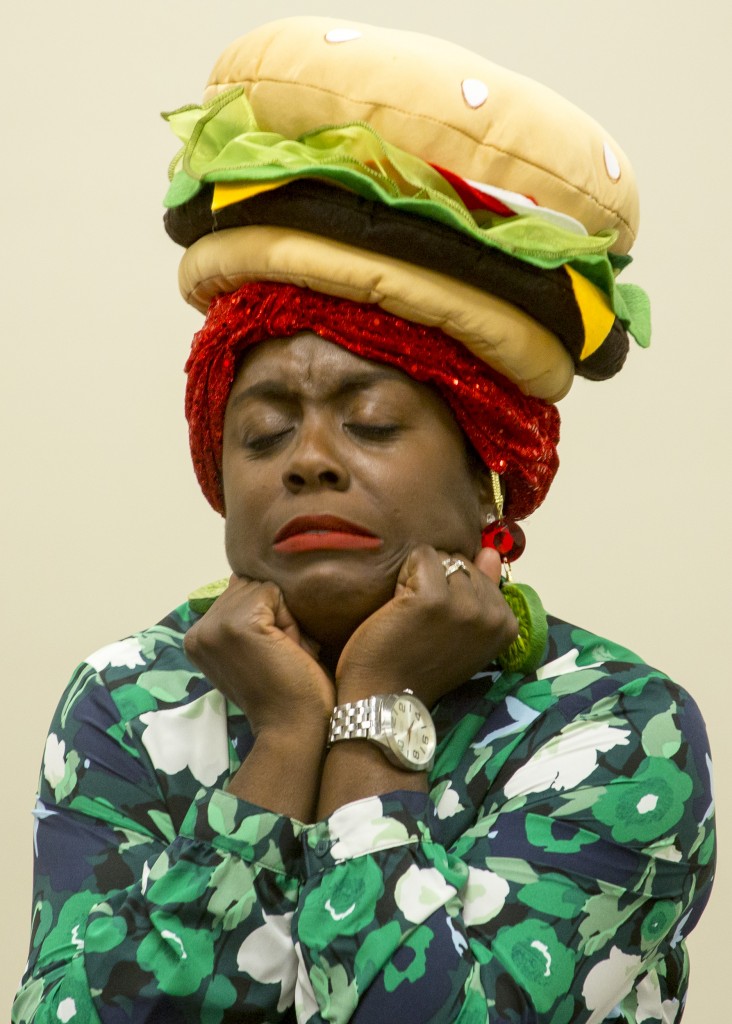 The plays for FEST have been written to augment the curriculum materials and objectives for Utah's elementary students. For example, Matthew Ivan Bennett's Different=Amazing dealt with the issue of bullying while Jenifer Nii's Ruff!, about two dogs in a shelter who become friends, was geared toward audiences of grades K-3 and touched on plenty of lessons about bullying, identity, self-esteem and confidence, and the challenge of stepping forward without fear. FEST already has lined up plays for the next three years, which deal variously with the topics of grief, anxiety disorders and truth in works by Utah playwrights Elaine Jarvik, Jenny Kokai and Debora Threedy.
And, as with the other FEST productions, Plan-B Theatre offers a study guide to help teachers contextualize the play for additional classroom discussion and instruction. As Jerry Rapier, the company's producing director, explains, while body image is intended as a topic for the health core curriculum, there is a dearth of instructional materials that address sufficiently the issue of how young students perceive and develop their perceptions about body image. Rapier adds the state board of education's website in Utah only indicates a single but "woefully outdated" lesson for fifth graders.
In the play, Anna decides to ignore food during her busy school day, using a page from a magazine with a model as her motivational prompt. She says, "An expensive and skinny kind of beauty. If I were to write a recipe for that… I wonder. What would go on the recipe card? Would it just be blank?"
However, Anna cannot stop thinking about food and eventually a whole host of food items appear as characters in the play, advising her to reconsider. Larson offers up a true feast — grilled cheese, waffles, chicken wings, root beer float, apple pie, spaghetti, box of cookies, French toast, fish and chips, taco, cheeseburger, brownies and shish kabobs. As each food visits Anna, the challenge becomes more difficult, especially as the girl finds it increasingly difficult to concentrate on her school work and her stomach and head begin to ache.
It's an effective element in the play, underscored by the playwright's own culinary enthusiasm. As she writes in a Plan-B Theatre blog, "one of my favorite dishes from the UK. Fish and Chips! [The best is when they give you a long slab of cod, freshly fried, on top of chips that range from mushy to crispy, all wrapped in paper. I would sit on the curb with a can of Coke, unwrap the paper in my lap, and sprinkle the whole thing with salt and malt vinegar. Sad part is we just don't make it the same way in the USA."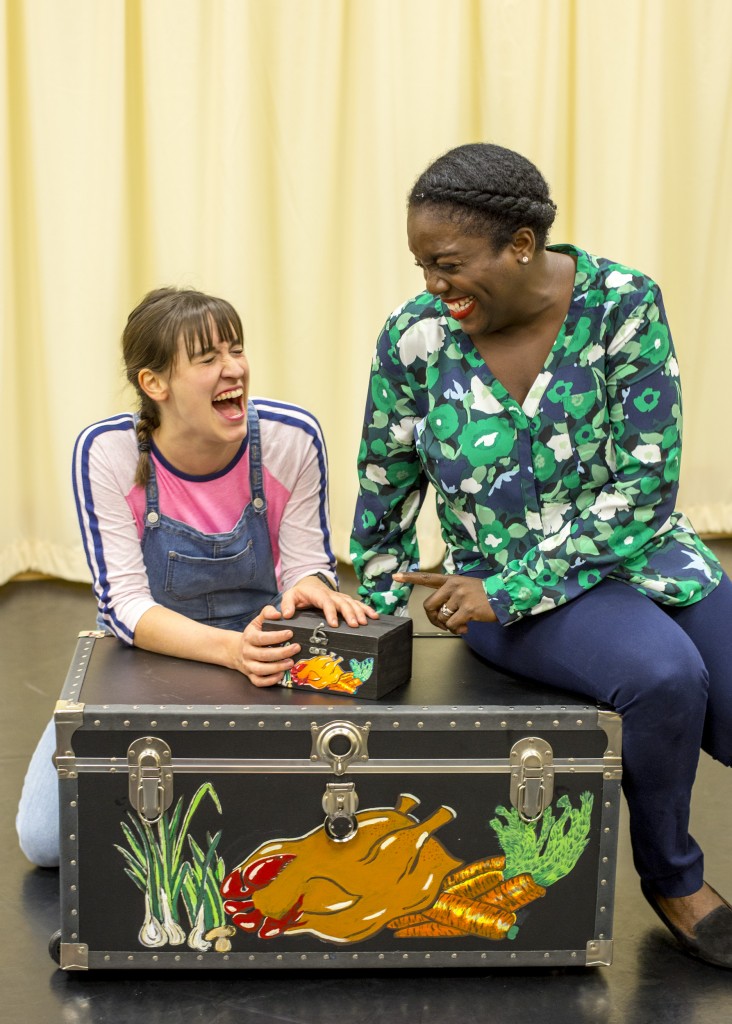 In the end, both Anna and her mom experience an epiphany that offers up authentic voices of what often is missing in the public discussion about this topic. In Utah, hopefully, The Edible Complex will resonate positively. As Plan-B's study guide indicates, a 2015 study conducted by BYU-Idaho includes some surprising statistics: 50 percent of nine-year-old (grade 4) and 80 percent of 10-year-old (grade 5) girls in Utah have dieted. Larson's play also reinforces a larger challenge for teachers and researchers, especially as it affects children who are growing up in a world immersed in continuous exposure to social media.
Indeed, there is an encouraging trend of blogs, viral videos and other online content that counters the status quo idealized and even sexualized images of body image stereotypes. Plays such as The Edible Complex remind parents, teachers and especially students that the topic is one which should not be delayed as a teachable moment until high school but as a meaningful way of helping even the youngest students realize that they do not have to gain their self-esteem from unrealistic portrayals or stereotypes of what has been pushed as the ideal body image.
Cheryl Ann Cluff, who directs the production, says that the food characters are not "full-on costumes" for every item featured in the play but that each item has a visual element represented which includes hats and aprons. Aaron Swenson designed the food props and costumes. The cast comprises two actors: Anne Louise Brings and Dee-Dee Darby-Duffin.
For more information, see here.