Wendy Burger is as definitive a character could be for the young person living in the remote hinterlands of a state like Utah who finds the empowering comfort zone of the theater as the perfect home for a budding confidence in her sexual identity. She is the lead character in Julie Jensen's 2003 play Wait!, which is being staged currently by the Pygmalion Productions Theatre Company.
Jensen, Utah's most widely produced playwright, always has an unshrinking knack for putting the broader lens on the characters and vibes of the space we call home in this Intermountain West state. The cast of four actors taking on the roles of eight characters at various times in the play comprise the elements any young person likely contends with in a small Utah town — quirks, idiosyncrasies, peculiarities, introvertedness and awkward moments of wondering if the response to an intimate question will be the right one, just in case something potentially embarrassing be revealed. Jensen's script though goes beyond the geographical boundaries, adeptly fashioning the characters and the setting so that any aspiring young actor who looks for the emancipating path in any small town in the country can identify readily with Wendy's earnest coming-of-age experience.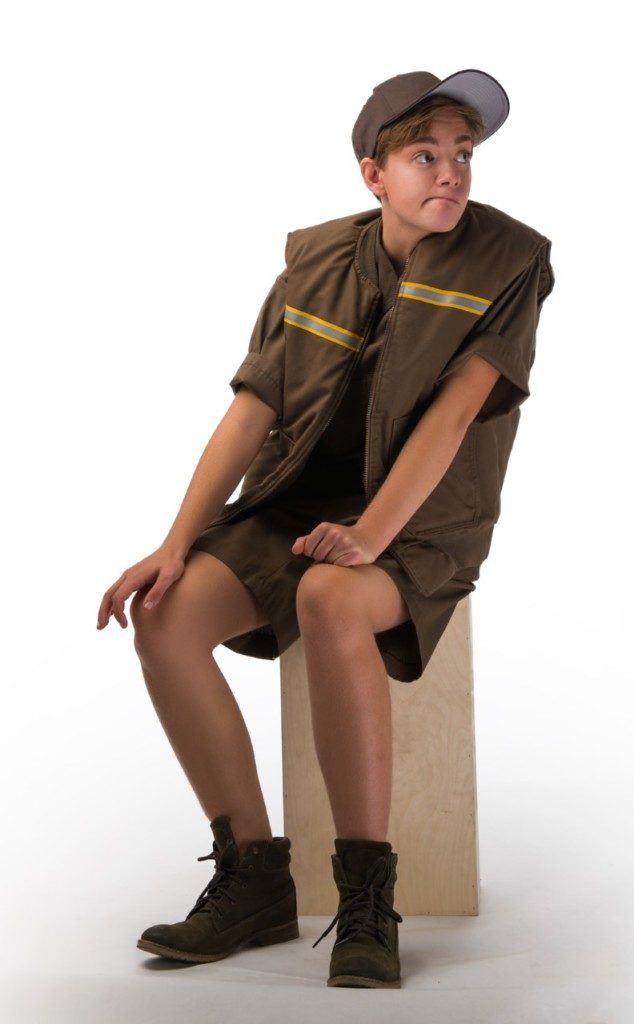 It's a solid production, directed by Fran Pruyn, which warms up considerably after an early portion that seems a bit too restrained, despite the strength of the script with which they have been presented. Jensen's nuanced wry wit is always a treat to be amplified. Sydney Shoell strikes the right tone as Wendy, appropriately eager about taking risks, almost too much so, as she yearns to spring forward from the isolating confinement of her small town. Meanwhile, Daisy Blake Perry really imbues the curiously named character O Vixen My Vixen with a properly generous dose of wackiness.
Wendy, in her twenties, lives with her dad who spends most of his days consuming a good deal of beer (Mark Brocksmith, who also plays two other characters with credible tones, gestures, accents and inflections: Hazar, a fifty-something Armenian and Lou, a flamboyant arts entrepreneur roughly Wendy's age). Now a driver for United Parcel Service, Wendy sees an opportunity when Lou decides to rehabilitate a ramshackle opera house as a theater for a new production of Hamlet. She says, "Anyways, I always wanted to have something to do with the arts.  I just never thought it'd be the theatre. It was really my dad's idea. After I quit beauty school. He was real pissed about that." Throughout the play, Wendy narrates details not seen on stage with rhythmic conciseness.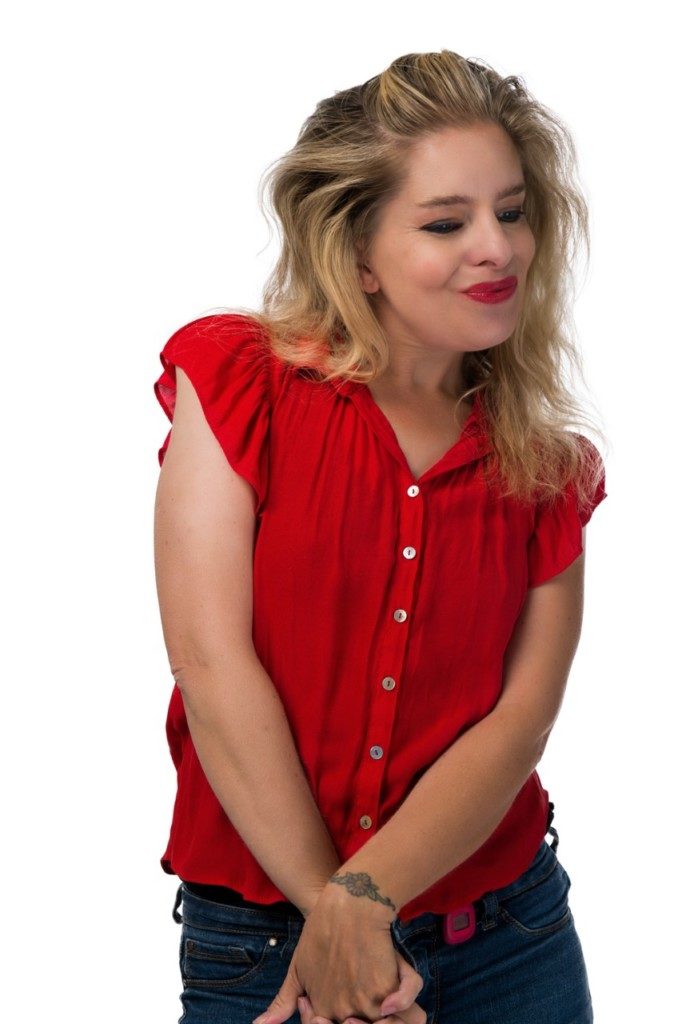 This opening, of course, puts Wendy close to the genuinely clueless O Vixen My Vixen, to whom she is attracted. Perry brings the comedy with rapier-like style. "I'm named after a poem. 'O Captain, My Captain.' I forget who wrote it, but I'm named after that. Except instead of O Captain, My Captain, I'm named O Vixen My Vixen." Both characters are about the same age and Wendy recalls that her name is Polly Ann Pucket. Vixen (for the sake of simple reference) replies, "Oh no, you knew me by my other name." Wendy remembers that she also was a cheerleader and part of the Pink Steps. As expected, Jensen establishes the scope of characters with proper efficiency and economy. Regardless of her secret love's self-absorbed nature, Wendy is truly taken by her new theatrical colleague.
Wendy also comes into contact with Floating Pinata Head, played by Tamara Howell, who also takes on with satisfying effect the characters of Modesto, the truculent purveyor of beef who is the dad's girlfriend, and Jen-Ya, the Romanian wife of Hazar. Wendy's narration again is effective here, regarding Modesto: "Well, life is going on pretty much as usual. My old man yelling at me from one side of the bathroom door. Me yelling at him from the other. And then one day the old man comes home with this new girlfriend, name of Modesto. She works in the slaughter house wrapping meat. And she's got these hands that look like steaks. Permanently red. Permanently swolled up."
Floating Pinata Head (so smartly named, as Vixen) is an actor who takes the self-conscious diva persona to predictably painful heights. Indeed, Wendy's passion for the potential takeaway of being part of the theater must surely be so potent, as to not be diluted by the likes of O Vixen My Vixen or Floating Head Pinata. She learns a good deal, though. Watching others caught up in their egos or obsessions with constricting technicalities, she eventually realizes that an actor is truly good if she makes her believe that she actually is experiencing whatever the character is supposed to endure. The lesson circles home at the end twice: in concluding scenes with O Vixen My Vixen and, more importantly, her father.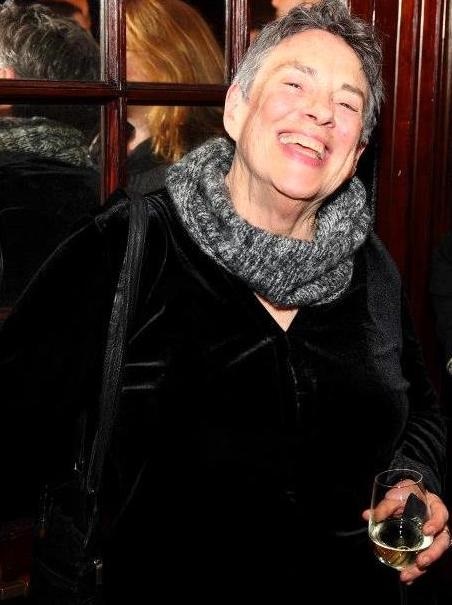 It's a commendable decision to bring this play back to Salt Lake City. Wait! originally was commissioned and developed by Salt Lake Acting Company with the help of the NEA/TCG (National Endowment for the Arts/Theatre Communications Group) Residency Grant, the McKnight National Playwriting Fellowship, and Women Playwrights Festival in Seattle. It was written during a short blitz of new works, especially by Utah playwrights, featuring characters that happened to be gay and Mormon although those characteristics did not particularly define the brunt of the narrative or plot development. Along with Wait!, there was Carol Lynn Pearson's Facing East (2006) and Melissa Leilani Larson's Little Happy Secrets in 2009. Incidentally, Pygmalion will give Larson's Sweetheart Come its world premiere in a production this May.
Performances continue through March 9 on Thursdays, Fridays and Saturdays at 7:30 p.m., Sundays at 2 p.m., with an extra matinee March 9 at 2 p.m. Tickets can be purchased here and for more information see the Pygmalion web site.