William Bernstein, a neurologist-cum-financial adviser who often works with clients having at least $25 million in investment portfolios, described his 2014 financial advice guide, the 7,000-word If You Can, as "eleemosynary." Thoroughly charitable in keeping with eleemosynary's definition, he wrote the guide, as he explains, "to help today's young people invest for retirement because, frankly, there's still hope for them, unlike for most of their Boomer parents."
The word is infrequently found in print but it also is the title of a 1985 play by Lee Blessing, the award-winning playwright who is perhaps best known for A Walk In The Woods, which features nuclear arms negotiators from the U.S. and the former Soviet Union. Directed by Jeremy Chase, Eleemosynary will be the latest offering of the Pygmalion Productions Theatre Company, which opens Friday, Feb. 24 and continues its run through March 11.
Blessing's play, like Bernstein's well-intentioned guide of financial advice, pivots toward hope for three women of three different generations setting aside their tenacious differences to find their own charitable legacy of family love and for the youngest woman to use wisely her greatest strengths as she joins full-fledged adulthood.
Eleemosynary is a nonlinear play, which covers various events over a 16-year span. The three main characters are imposing in intellect and independence – Dorothea, the grandmother; Artie, the mother, and Echo, a teen who has been raised by her grandmother. Echo, who is as sharp and brilliant as her elders in terms of vocabulary and knowledge, occasionally feels hemmed in by the powerful personalities of her mother and grandmother as she strives to mark out her own identity.
Indeed, both Dorothea and Artie rebelled in their younger years, defining their respective lives on their own unapologetic and uncompromising terms. However, with the grandmother's incapacitation after a stroke, Artie now faces a difficult reconciliation with her daughter. "In Eleemosynary, it's not just one character but all three who are so driven in their own right to advance their own good," Chase explains, "and the key to understanding the women is to emphasize the moments of life embedded throughout the script."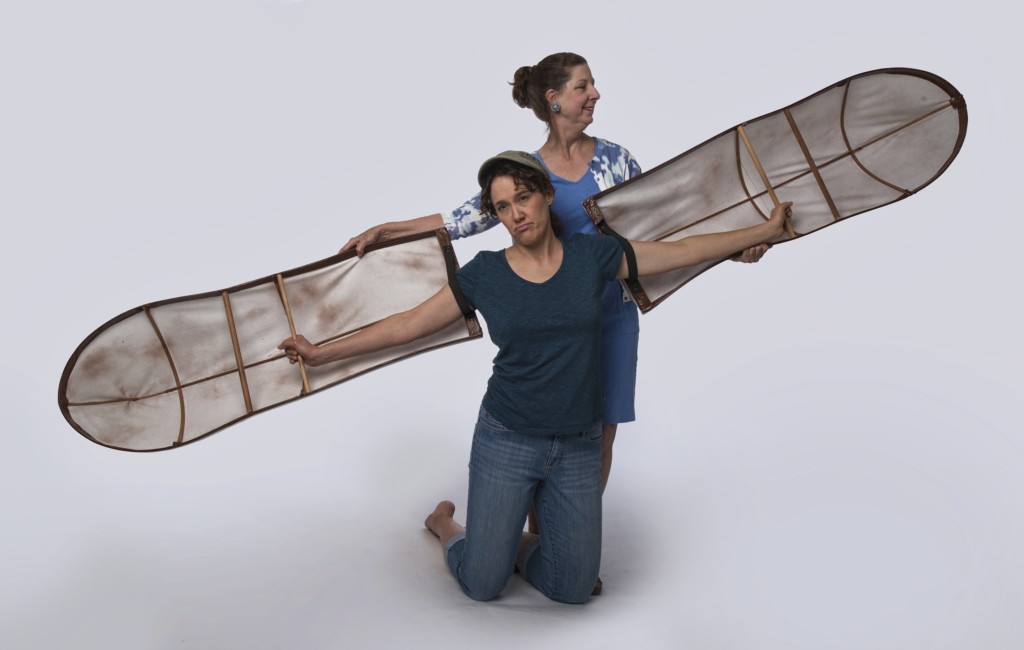 Critics have been mixed in their reactions to this particular work by one of the country's best-known playwrights of the contemporary era. The challenge in staging the work successfully is to invite the audience to be as close to the events and exchanges among the three women. Scenes do not follow chronologically and the focus is on characters and not on set pieces or props. The actors portraying Artie and Echo also must play their characters at different ages. Echo is represented in a range from three months to her current age of 16.
It is a minimalist play in the strictest sense, best served in the three-quarter round space as Pygmalion will present it. Chase, who is a fan of Blessing's output as a playwright, says the 1985 play appears more relevant now because the characters really represent timeless family dynamics that are not hemmed in by distinct historic periods.
Early in the play, we learn just how much Echo feels unwanted. Artie says, "Never have a daughter. Never have a child, for that matter, but never have a daughter. She won't like you." A few moments later, Dorothea confronts her daughter by asking, ""Why are you so afraid to make history?" Artie responds, "No daughter of mine will ever … no daughter of mine…" The tension extends to why Echo is named so. Artie insists that she named her daughter Barbara but once Dorothea arrived on the scene to raise the child from her infancy, she called her Echo.
Memories confound and scare Artie, who is irritated at her mother's insistence on giving Echo many educational opportunities. The name Echo is no trivial novelty. Dorothea believes her granddaughter should have the right to be as eccentric and free-spirited as possible while Artie would prefer that her daughter not be encouraged to remember what her elders opted to do. At one point, Dorothea asks Echo why she received that name. Echo says, "So kids would laugh at me," to which her grandmother replies, "No, so you could give back to others what you find beautiful about them. So you could reflect what's lovely in others."
While Echo is encouraged by her grandmother's deep and solid support, she also is daunted by the challenges of maximizing her creative and intellectual potential. Artie drops bits of skepticism occasionally, wondering if indeed her daughter knows Latin and Greek as well as her grandmother's claims she does. One scene draws heavily on Artie's distancing from her daughter and the interlaced impact it has had levied on all three women. Artie says, "Echo calls me a bad mother. But if she could see me at night — how good I am then, how much care I take."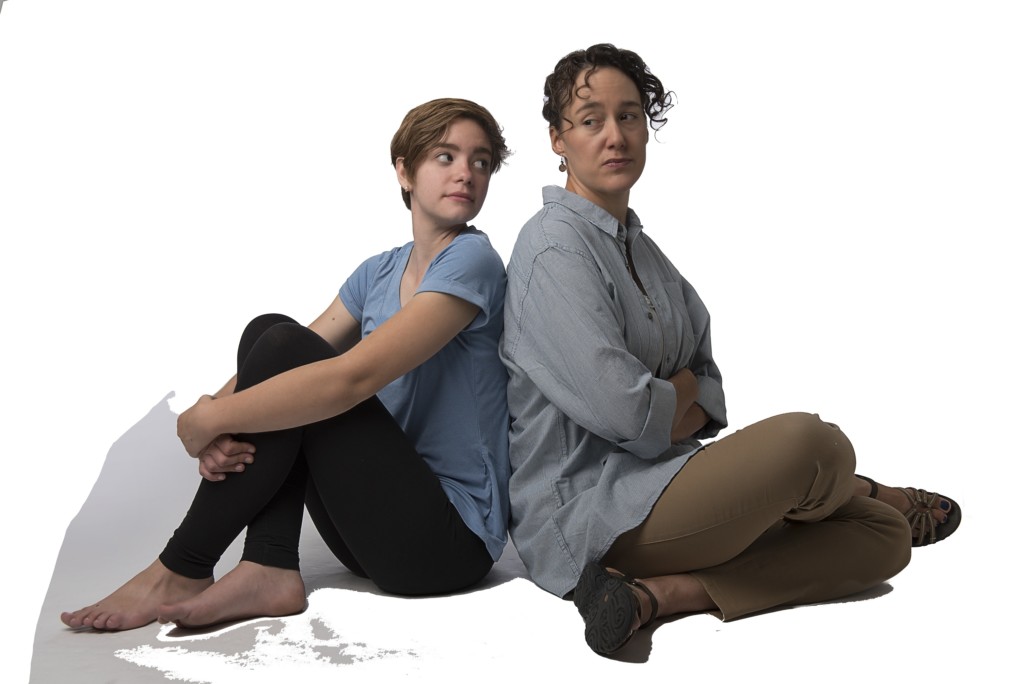 Meanwhile, Dorothea's pride in Echo is evident in how she recalls her granddaughter's aplomb in a spelling bee: "She had no trouble at all in the early going — spelling words that were, I take it, English." However, Artie sees it a bit differently, describing her daughter as "desperate." Artie adds, "I didn't know why she was behaving that way, so competitive. I mean, that's good to be, but … not too much." The scene foreshadows the epiphany Echo must find if she is to come out as her own from underneath the immense, intense personalities of the two women so central to her life. And, it is scenes like these that show how obscure or rarely used words of the language are employed for instrumental effect in the narrative.
The cast comprises Barb Gandy, Tracie Merrill and Sydney Shoell as Dorothea, Artie and Echo, respectively. Performances will be in the Black Box Theatre at the Rose Wagner Center for Performing Arts in downtown Salt Lake City on Thursdays, Fridays and Saturdays at 7:30 p.m. and Sundays at 2 p.m., with an extra matinee March 11 at 2 p.m.
For tickets, see here.