Entering its 53rd season, Repertory Dance Theatre (RDT) always has been at the modern dance forefront in expressing the complexities of the past and the ever-shifting contemporary present. In the 1960s, the idea of Manifest Destiny still dominated the mindset of the American West although it was being obscured increasingly by the civil rights movement and a reawakened sense of the problems of continuing to promulgate a mythic ideal. Theodore Roosevelt, himself a historian who embraced the frontier thesis of Frederick Jackson Turner, wrote in 1886 that Manifest Destiny was "desirable for the good of humanity at large that the American people should ultimately crowd out the Mexicans from their sparsely populated Northern provinces" and "wrest the rest of the West from Indians."
In the 1980s, the project of reclaiming and resurrecting diverse identities was shadowed by the patronizing effects of New Age-drenched romanticized ideals. Within the last quarter of a century, historians with the appropriate voices have produced far more convincing, authentic accounts of the deeper, more diverse roots that have reclaimed the American West ground from sanitized and sedated accounts.
After an epic 2017-2018 season, RDT is focused on raising the bar with its theme for the forthcoming year – Manifest Diversity. In Spirit, the first concert, RDT will present two world premiere commissions by black choreographers along with works by two of modern dance history's important artists –Michio Itō (1893-1961), who was born in Japan and arrived in California in 1929, and Donald McKayle (1930-2018), a black dancer and choreographer who dedicated his life to facilitating social change and awareness through dance movement. If there is a way to program the spectrum of modern dance's development in history with regard to its diverse expansive character, Spirit promises to be the definitive example.
Three performances (Oct. 4, 5 and 6, 7:30 p.m.) will be presented in the Jeanne Wagner Theatre of the Rose Wagner Center for Performing Arts in downtown Salt Lake City.
Choreographer Tiffany Rea-Fisher, artistic director of Elisa Monte Dance, said in a video interview featured at RDT's website that modern dance is "an American art form for the people and of the people." Rea-Fisher, whose new work Her Joy set for RDT's four women dancers, adds that, "it didn't come out of the courts of kings." She explains that the "Capital M" in modern dance signifies the history of the art form, while the "lowercase m" emphasizes the artist's commitment to using dance's expressive power in articulating the contemporary concerns, issues and problems.
Linda C. Smith, RDT's co-founder and current executive and artistic director, says in an interview with The Utah Review that modern dance always has been "at the forefront of social validation." In a more extensive artistic statement, she explains how RDT's Manifest Diversity season highlights a "rich culture" that emerged in the early 20th century, especially when "California nurtured many dance artists who embraced material from diverse cultures." As for today, she adds "the barriers are down and the world of dance offers contemporary choreographers every opportunity to develop new fusions of movement and embrace and share themes that relate to their history and heritage."
Both world premieres are grounded precisely in Smith's explanation. Rea-Fisher's Her Joy is a celebration of the artist as women – in some respects paralleling the impetus of celebrating the joy of one's identity that Itō articulated in his work, starting nearly a century ago.
The other new commission, Natosha Washington's Say Their Names (Part I) is the response to the injustices and biases of the "stand-your-ground" laws and mentality. As Washington, a nationally known choreographer and teacher who lives and works in Utah, explains the thematic demands of her work in an RDT video, "As dancers, when we check out, we're doing an injustice to what it is that we're trying to convey to our audience.in respect to what it is that we've taken on. … How deep do we go? How far do we let ourselves feel but not let us spin out of control." Washington's work parallels Rainbow 'Round My Shoulder, the 1959 work by McKayle, which is being reset for RDT by Leslie Yusuke Watanabe, who performed as a soloist with McKayle's Inner City Repertory Company.
McKayle's work is an exceptional early example of dance theatrical narrative set on a chain gang in the American south, set to folk music Alan Lomax, the towering ethnomusicologist from the 20th century, collected and preserved in his research. McKayle set the piece from a male point of view as the prisoners desire freedom, which is represented in the form of a woman. However, it is not one character but freedom is evoked by the woman dancer in various visions – as a nurturing figure, a romantic partner, a mother and, finally, a wife. These sections are set as duets. The story, however, ends on a tragic note.
Shortly before McKayle died earlier this year, he dictated his memories to his wife Lea Vivante McKayle, as inspired by a discussion he had with a black student when he was on the University of California-Irvine faculty. McKayle was born in New York City and after graduating high school, he won a scholarship to the New Dance Group, which had been established during the Great Depression and offered anyone a dance class for just a dime so they could create a movement work expressing their thoughts about a social issue of the time.
By the time McKayle joined the group, it had flourished as one of the city's top centers for aspiring choreographers. McKayle would dedicate his career to making multiracial dance companies. He founded his company in 1951. As he related in his oral history, "I am aware that there were companies and dance styles that did not open their companies to black dancers." He added that it was not politically motivated but that it came "from the depth of my soul, instinctual to a person like me, growing up in an environment of many minorities and always curious about other cultures, ready to know them by participating with them and finding beauty and value in everyone's history."
As for Rainbow, McKayle said that it "is a work that possesses humanity and is a genre that is both specific and universal. It is a work true to a period yet timeless—a work that never fails to move audiences everywhere, whether in the past or in the present."
In an interview with The Utah Review, Watanabe, who met McKayle in 1970, recalls rehearsing Rainbow. "It was a rite of passage for me, especially in learning the opening section's work dance," he recalls. "The whole work requires a great deal of stamina." For Watanabe, the years have not dimmed the remembrances of the arduous and passionate nature of McKayle's work.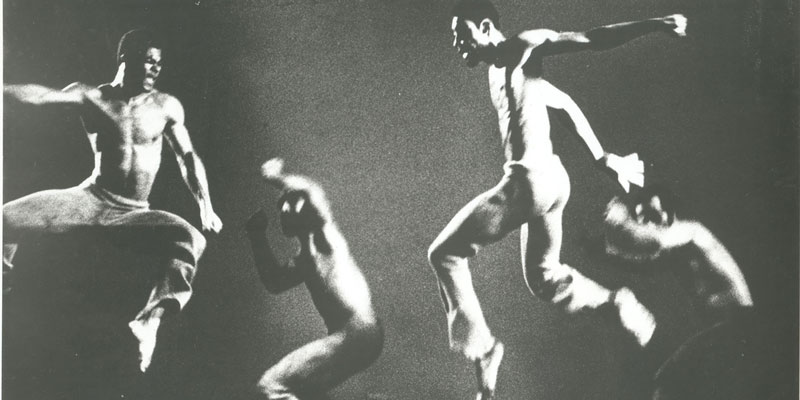 He says that working with RDT has been a joy, especially in "how totally focused they have been in wanting to do right by the work and absorbing the connection." Not unexpectedly, the dancers experienced a good deal of soreness in the first five and a half-days of rehearsal but then for the remainder of the 10 days that Watanabe worked with the company, they found the critical point of synthesizing the extraordinarily physical nature of the movement with the emotional core of McKayle's masterpiece.
Itō was an extraordinary artist who studied 12-tone (serialism) music theory in Germany at its height among the Second Viennese School composers and incorporated the elements into his movement language based on a set of symbolic gestures of the arm. His works reside with RDT as the only official U.S. repository for the foundation which bears his name and as a courtesy of Michelle Ito, his granddaughter.
Itō came to the U.S. at the age of 36 but by the time World War II started, his life had become more problematic in California. He wrote at the time, as noted in a biographical sketch prepared by Mary-Jean Cowell, associate professor of dance at Washington University in St. Louis:
Japan is the land of my birth. America gave me my education and reared me. That these two countries should be at war astounded and confused me. As time passed the seriousness of this situation filled me with a trembling fear. As an artist, my hope was to build a bridge between Japan and America…so that a new and higher civilization could be developed. That such a destiny could be fulfilled was my fondest dream.
Prior to the Pearl Harbor attack, he traveled to Japan in the hopes of serving as an informal peace emissary but he was under FBI surveillance and was arrested the day after the December 7, 1941 incident. He was deported to Japan in 1943 but after the war, as Cowell notes, "he was hired by the American Occupation administration as dance director of the Ernie Pyle Theater, the primary military entertainment center in Japan. This was clearly an acknowledgement that he had never been an enemy agent."
However, he never returned to the U.S. He died suddenly in 1961. He had looked forward to choreographing the Summer Olympic ceremonies for Tokyo which were held in 1964.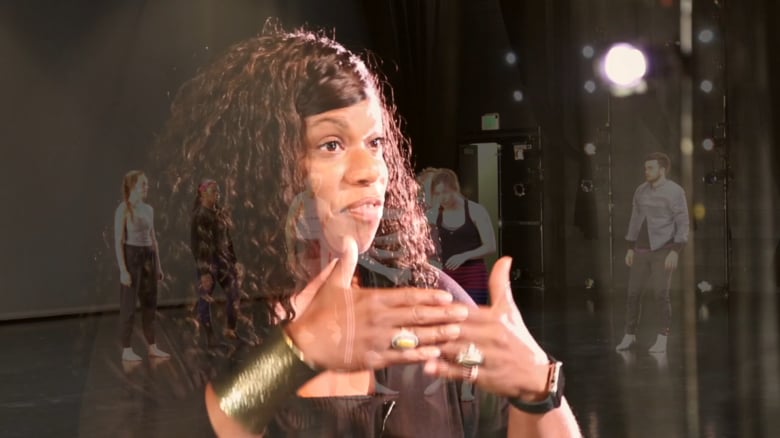 RDT will perform five Itō works, covering a 15-year period from 1916, along with a tribute piece created by Taeko Furusho in 1997. His works are accompanied by elegant musical pieces of the Romantic Era and French Impressionism, including Claude Debussy, Leo Delibes, Frederic Chopin, Robert Schumann and Gabriel Faure. The works have been restaged by Kyoko Imura and Kumiko Komine, master teachers from a Japanese organization founded in 1964 by former teachers and studios from Itō's studio in Tokyo.
Rea-Fisher has had a diverse career. She has danced with Elisa Monte's company since 2004 and has been the company's artistic director for the last three years. Her work also has been incorporated into fashion shows, music and film. She also is a principal for the Inception to Exhibition (ITE) nonprofit organization, which supports New York City-based artists in the fields of dance, theater, music and film through monetary grants and performance and exhibition opportunities.
In her video interview with RDT, she says that her mom enrolled her in a dance class when she was three years old. "I had no rhythm trying to mimic the moves I watched on television and she was not impressed," she recalls. Rea-Fisher's school years were filled with dance as well as sports and academics but then as time management became more critical, she let everything go except for dance.
She counts her three major influences as Elisa Monte (1946-), a Brooklyn native, who made her professional debut with Agnes DeMille (1905-1993), also an influence of Rea-Fisher, in the Broadway production of the Carousel musical in 1957. Monte did not make her modern dance debut until more than a decade later and in 1981 founded the company which bears her name. The company, based in Harlem, epitomizes the model set forth by McKayle. Another principal influence is Ralph Lemon (1952-), artistic director of Cross Performance, a company focused on cross-cultural and cross-disciplinary dance that incorporates visual art media and cultural anthropological elements.
For the quartet of women who will dance Her Joy, Rea-Fisher set three of the four sections from her home base in New York City and then completed the work in the RDT studio in Salt Lake City. As the dancers quickly learned the choreography, Rea-Fisher was able to complete the work by interpreting the stories the dancers shared about their experiences as women in modern dance.
While Washington's premiere and the McKayle work are infused with sobering contemplations of serious social concerns, Her Joy is the appropriate contemporary bookend to Itō's works dating to the early 1900s. Rea-Fisher says the work seeks to convey the palpable support these dancers give each other without reservation or limits.
The work opens with a solo which she says has a distinct feminine character, as the dancer communicates the joy, struggles and determination of setting and establishing a career as an artist. The second section is a trio that conveys the growing sense of community among peer artists while the third, the single section that Rea-Fisher set exclusively in Salt Lake City, evokes playfulness with quick footwork. The final section features the quartet as a metaphysical punctuation about the joy of dance for women. The 12-minute work includes music by Jonas Elander, Joshua Winstead and Peter Sandberg.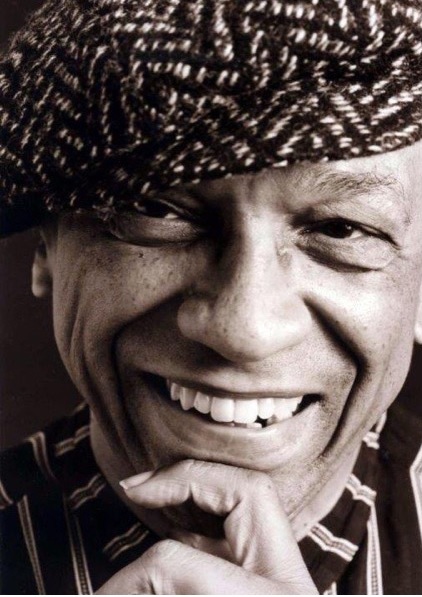 Washington has been highly visible on the Utah arts scene for many years. Raised in a Mormon family in southeast Georgia, she made dance a lifetime vocation from her formative years. She launched her professional career after completing her undergraduate degree in modern dance at The University of Utah in 2004. Her student work House of Timothy took best performance honors at the prestigious National College Dance Festival at the Kennedy Center in Washington, D.C. Audiences have known her variously as The Penguin Lady and as one of the principal directors for RawMoves, a Utah dance company.
She has been a prominent dance educator in Utah, focusing on developing performing arts curriculum for Title I schools. One of her key roles also has been with the national Now Next Dance.
Washington usually starts a new work by having the specific music in mind. But, Say Their Names (Part I) did not come easily at first. "What idea do I want to tackle politically in a dance piece because I am usually hesitant and I get nervous about how some might receive it, especially if it's by a black woman," she says in an interview with The Utah Review. "And, I couldn't find music that would speak to me." Eventually she found music recorded in 2002 from experimental composer Max Richter (1966-) that resembles the ambient intensity of the more familiar Icelandic music of Jóhann Jóhannsson and the avant-garde rock band of Sigur Rós. The other musical piece is Luca D'Alberto's Consequences, a 2016 release that juxtaposes punk-inflected electronics with acoustic classical instruments.
Washington says the music for the final two sections came before the introduction but once she knew what she wanted, "everything fell into place quickly."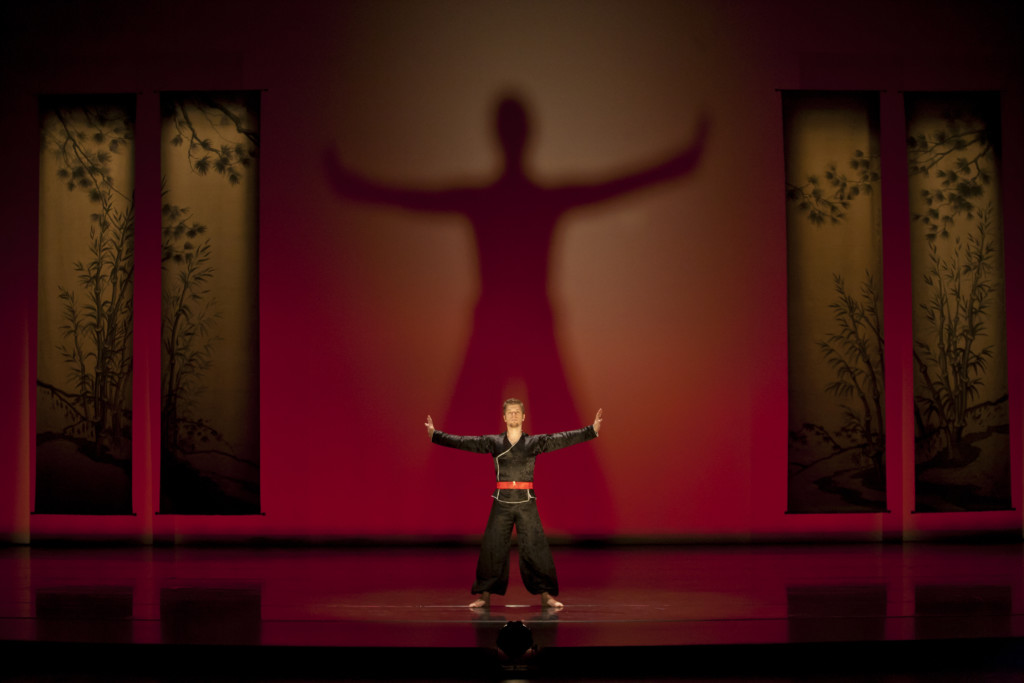 Working with the RDT dancers, Washington, who also is a teacher at Northwest Middle School on the city's west side, was careful to guide but also to allow them enough space to discover the "truths" representing "the humanity behind the movement." Likewise, she handled that process similarly with a news article about a "stand-your-ground" incident in her hometown. Unquestionably, the experience of setting the work brought new dimensions into Washington's creative process.
"I am a very optimistic person working with young people and in my job, I am a hopeful individual," she explains. "But, I also didn't want to hide the problem in this work because I have had many frustrating and questioning conversations about something that is so close to me. Yet, there is a need for hope. We as dance artists cannot perform and not be present. We have the obligation to present the work in truth and authenticity."
For more information about the concert and tickets, see RDT's website.