January is a particularly satisfying month for presenting new work in the performing arts. In the aftermath of a season inundated with clichéd traditions, performers, artists and audiences dedicate their energies to enriching their repertoires and expanding their boundaries in creative expression.
The Repertory Dance Theatre's role as a creative incubator for its dancers to develop their own choreographed compositions is essential to its egalitarian mission as an artistic democracy committed to representing all forms of modern dance. The company will mark the first full weekend of 2017 with Emerge, a dance concert of new works all choreographed by seven current RDT dancers and Nicholas Cendese, artistic associate.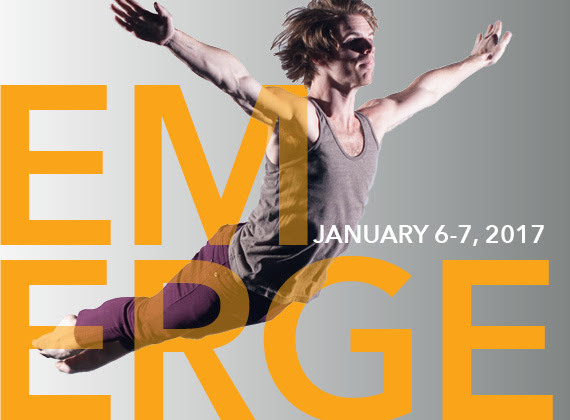 The works will be premiered Jan. 6-7 at 7:30 p.m. in the Leona Wagner Black Box Theatre at the Rose Wagner Performing Arts Center.
The preformance will use RDT dancers as well as performers from the community. The pieces range from solos and duets to larger ensembles.
One work observed during a recent rehearsal is Lauren Curley's duet after/ever, which will be accompanied by live music composed by Eli Wrankle, the youngest member of 3hattrio. Performed by Micah Burkhardt and Megan O'Brian, the duet is emotionally and athletically robust but also gracefully elegiac reminiscent of a classic ballet pas de deux. Curley says the inspiration for her composition came from a dream she had last May as well as from the experiences of working with Danielle Agami last summer. Agami led the dancers in becoming familiar with Gaga movement language, a relatively new development that particularly has served the more prominent storytelling aspects of modern dance.
Curley also counts Zvi Gotheiner as a significant influence, along with José Arcadio Limón, one of modern dance's seminal choreographers. Agami and Gotheiner encourage dancers to embrace their body's natural intelligence – to explore how their physical movements communicate the stories such as the stages of relationships Curley contemplates in her work.
Meanwhile, Dan Higgins taps into his philosophical muse with Ipseity, a work for seven dancers that also reflects his own responses to the experiences of working in-depth with the Gaga movement language that RDT dancers encountered during Agami's artistic residency. The nine-minute work is cast with one dancer as soloist and the other six as accompanists/supporters. Higgins ties the stoicism of the ancient Roman emperor Marcus Aurelius to his personal artistic commentary on staying calm and keeping the integrity of one's true individual identity amidst the sociopolitical chaos and uncertainty of the country's current climate.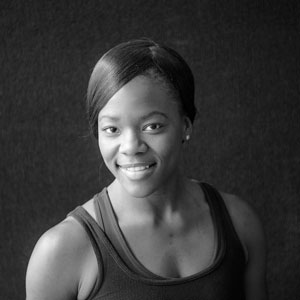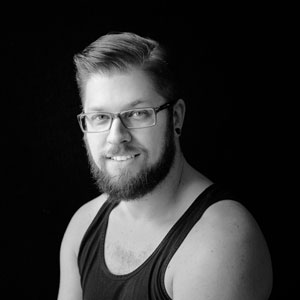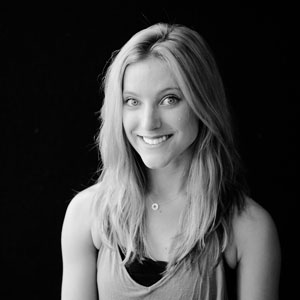 Higgins choreographed his work to Falname, a song by Mercan Dede also known as D.J. Arkin Allen. Dede is an award-winning Turkish composer who is well known for blending down-tempo house music with sounds and music connected to Sufi devotionals and other musical languages from Asia and the Far East. Ipseity will be performed by Natalie Border, Tiana Lovett, Elle Johansen, Carly Schaub, Jessica Baynes, Lauren Sutton and Summer Andrews.
Efren Corado Garcia will perform his own solo piece with the working title One Step Forward, 500 Miles Back, which essentially is an autobiographical composition about his career and technical development as a dancer, or as he describes in an interview with The Utah Review, "a treat or gift to myself; the opportunity to dance in my own skin."
For this self-styled artistic/aesthetic homecoming, Garcia has chosen Spiegel im Spiegel by Arvo Part, which literally translates as Mirror in The Mirror. The music is ideal because the ascending and descending harmonies of Part's music lends itself perfectly to the sensation of an individual watching himself in a mirror and then walking back and then back toward it. It's a dancer's cumulative assessment of his own experiences as a performer, student and choreographer and what he has learned about his own body throughout his career.
Other works include You Can Sit With Us by Justin Bass choreographed for eight dancers, which he describes as an affirmation of community collaboration; "an invitational piece on how the fourth wall is the first one to be broken and how the dancers not only interact with each other but the props and space around them." The work will be performed by Shaniece A. Braz, Marty Buhler, Elle Johansen, Elyse Jost, Tiana Lovett, Samantha Matsukawa, Tyler Orcutt and Jalen Williams.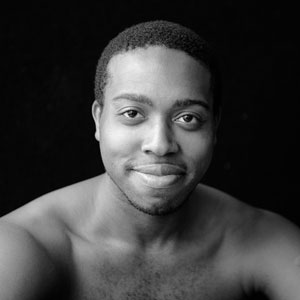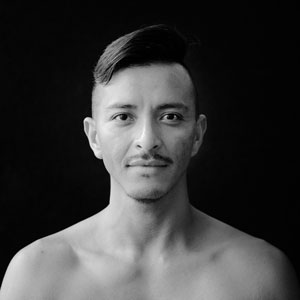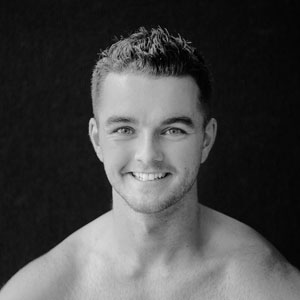 Jaclyn Brown's Miasma, is, as she summarizes, a male/female duet and female solo investigating "the indifference that is experienced within a complacent relationship," and the frustrations and misgivings of not seeing the relationship progress in a healthy, reaffirming way.
The concert will feature other premieres by Cendese and Ursula Perry as well as Figure It Out by Tyler Orcutt, that is a trio featuring Tiana Lovett, Natalie Border and Gaby Zabka.
Linda Smith, co-founder and artistic director of RDT, says Emerge reinforces why the company was founded 51 years ago as the nation's first sustaining repertory dance theatre. In 1966, the Rockefeller Foundation offered Smith and seven colleagues to start a professional repertory dance company that would not be committed to a singular aesthetic vision of modern dance but which instead would function as a living, fully egalitarian archive of the whole choreographic output of this performing arts genre. The Emerge premieres adds to the legacy of the 100 dancers who have sustained RDT for more than a half century.
For tickets, see here.