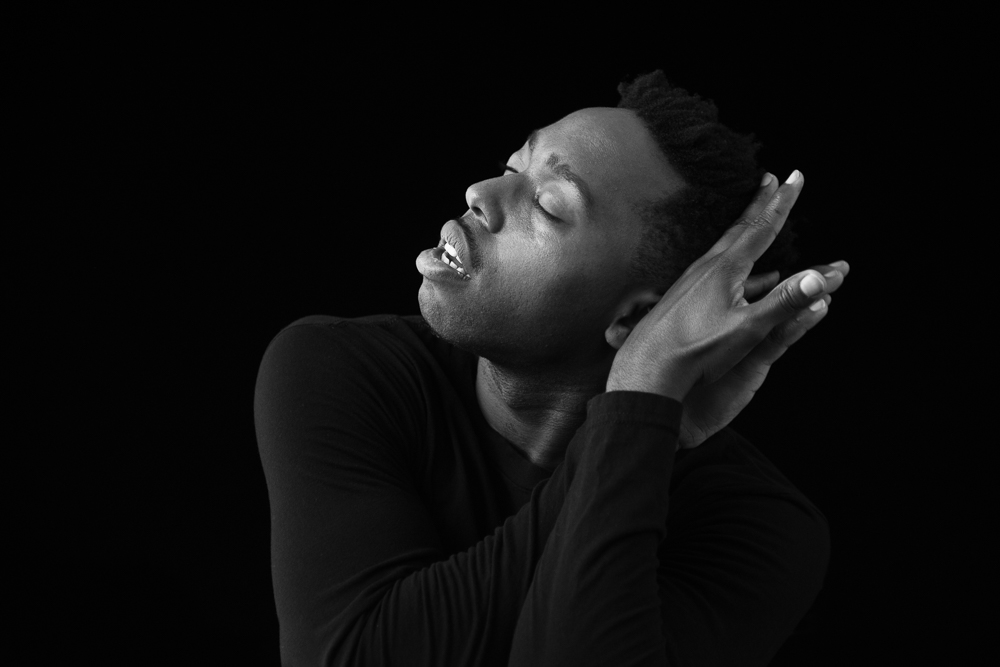 In the middle of a momentous season that already has brought thrilling performances of works representing the company's artistic roots and new forms of storytelling in dance, Repertory Dance Theatre (RDT) will mark the new year with Emerge, a portfolio concert of sorts featuring new dance compositions created by the dancers.
Last year's Emerge program sold out both performances and there is little doubt that RDT will repeat during this year's offering, which will take place Jan. 5 at 7:30 p.m. and Jan. 6 at 2 p.m and 7:30 p.m. in the Rose Wagner Center for Performing Arts.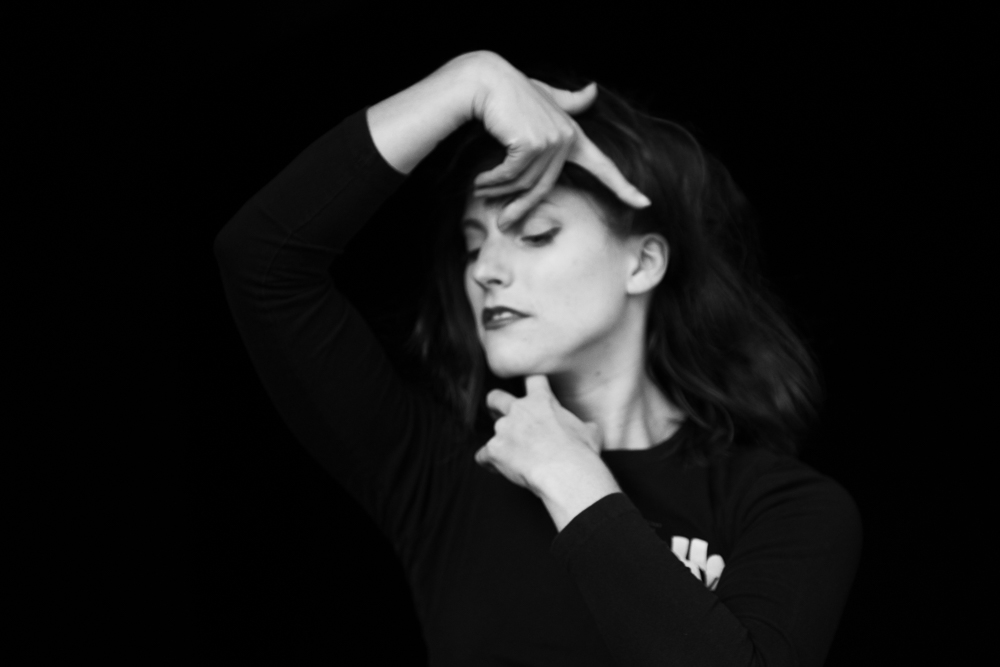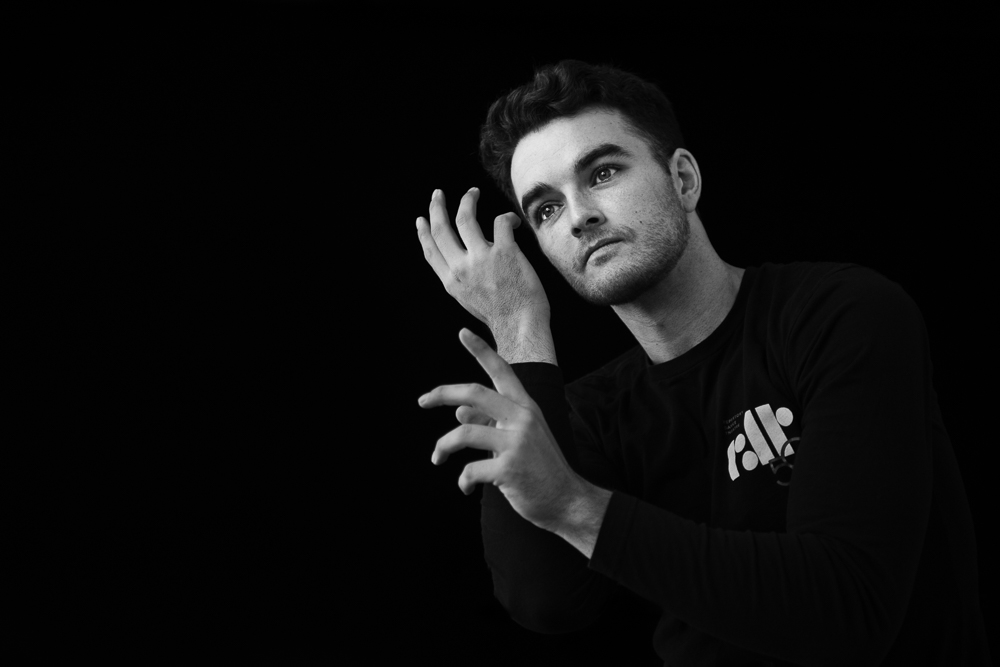 In general, the new dance compositions – created by eight current RDT dancers and Nicholas Cendese, artistic associate – are personal statements of young professionals that communicate the converging and immersive effects of their lives on and off the dance stage which shape and direct their aspirations. In the RDT environment, dancers absorb the broadest spectrum possible of dance movement languages, vocabulary and multidisciplinary elements of the performance arts in a larger sphere.
Thus, Emerge demonstrates the impact of artistic ambassadorship, especially as dancers continue to chart their creative paths while fortifying the legacy that already has been created by the more than 100 dancers who have performed with RDT over the last 52 years.
Lacie Scott and Jaclyn Brown will take the creative task to a perspective that is rarely visited on the performing stage in a composition that exemplifies the balance of motherhood and life as a dance artist. Scott and Brown will perform a duet in pajamas, accompanied by their daughters, respectively – Shae, who is two and a half years old, and Layla, who is just two months old.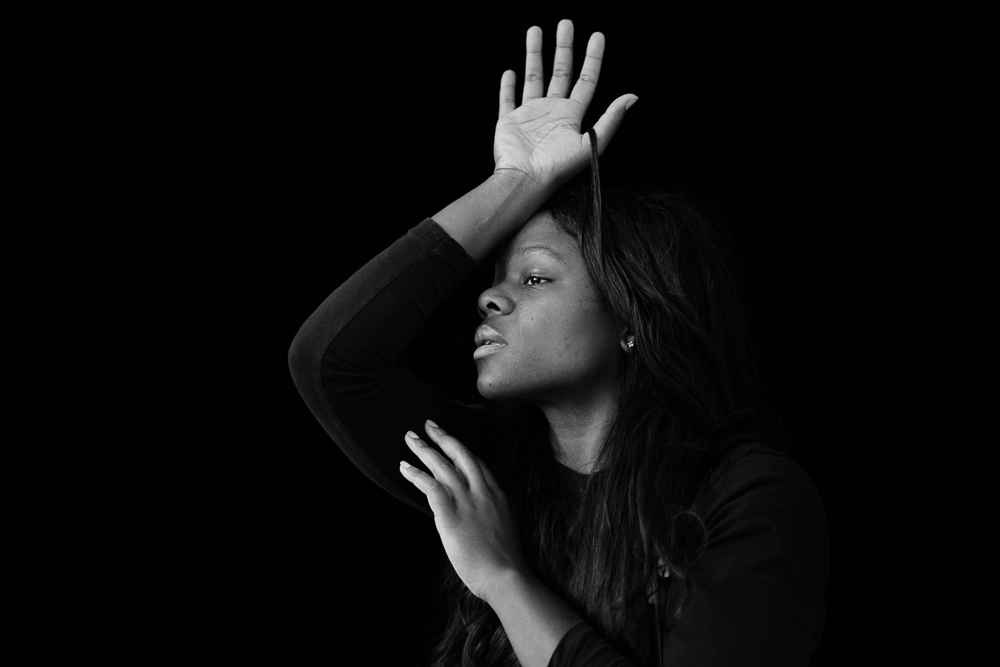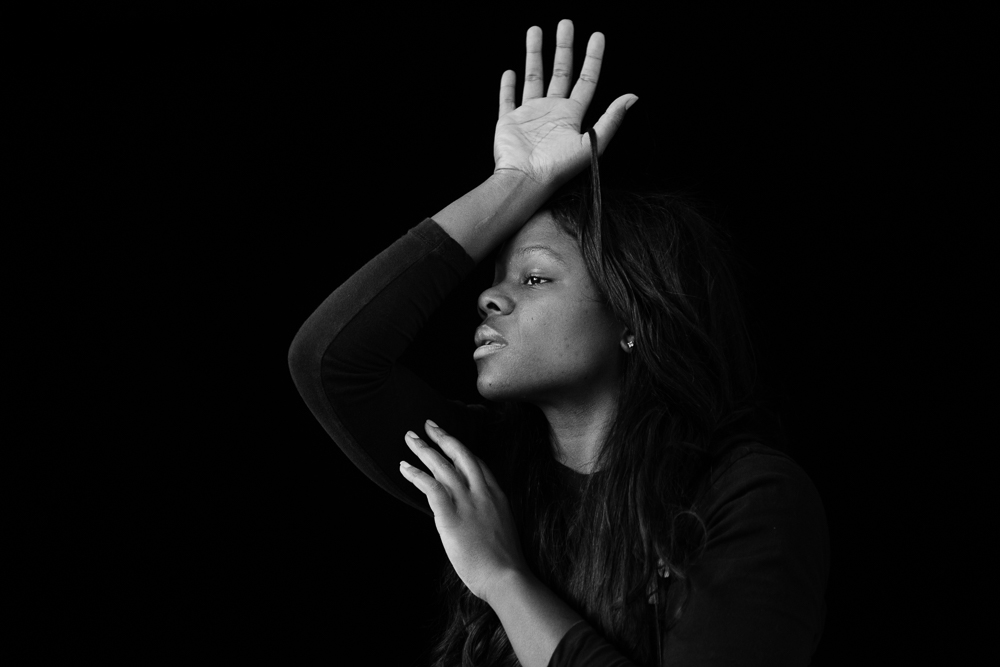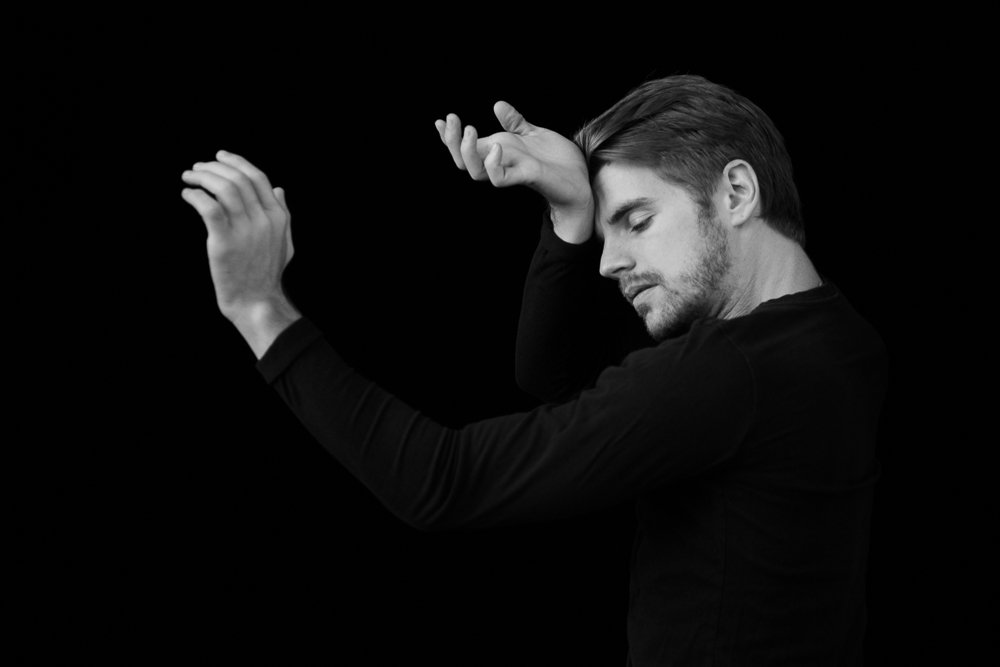 As Scott explained in an interview with The Utah Review, "at the professional level, there are not too many dancing mothers and it can be a challenging even controversial issue in some settings." Scott and Brown want to give some first-hand artistic insight into what life is like for artists who do strike a balance in both roles. Thus, the work naturally arises from playful elements, along with a rocking chair as a prop. The piece is scored in two sections with music featuring the Grammy-winning song Don't Worry Be Happy by Bobby McFerrin and the Lullaby from the soundtrack of the 2006 film Pan's Labyrinth.
Tyler Orcutt, who was born in Toledo, Ohio and lived in Florida, comes from a rich, diverse background of dance, which includes ballroom dance (a passion found among his family members) and his later collegiate training in ballet and modern dance. Orcutt has choreographed a solo composition, which will be performed by Tiana Lovett, entitled Blue Sun, featuring music by Grammy-winning composer Christopher Tin.
Orcutt's choreography arises from the juxtaposed metaphors of blue as a calming neutral color and then as a blue giant star, which is one of transitional astronomical phases of a star's late life. "It represents the end of a lifecycle – the end of a relationship," he explains, adding that there are elements of sadness and bittersweet tenderness incorporated, indicating just how such transitions occur for better or worse.
Orcutt and Lovett will perform in a duet choreographed by Efren Corado Garcia titled Collateral Beauty, a dance study of relationships and transitional moments along with the memories that emerge from hidden recesses in the mind long after the actual event occurred. As he notes in a brief artistic statement, the work articulates his "desire to unfold a whimsical, charming and soft-textured connection that draws a line between love and a forgotten memory.
Justin Bass, who is set to make his own transition when he leaves RDT at the end of this season, has created Doors that builds upon the metaphor of taking risks and the value of opening and holding the door for those who stand to make a meaningful impact on one's life. Bass is a native of East Cleveland, Ohio who started choreographing hip-hop dance as a teen before expanding his artistic horizons in college that included working with William 'Bill' Evans at the State University of New York at Brockport. Evans danced and choreographed at RDT during the earliest years of the company's history.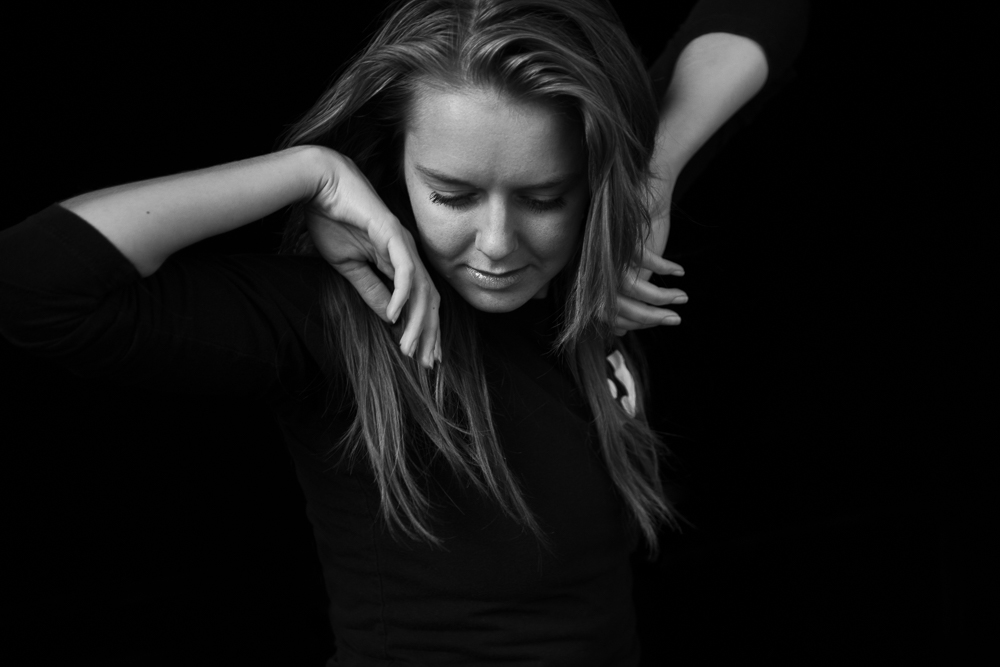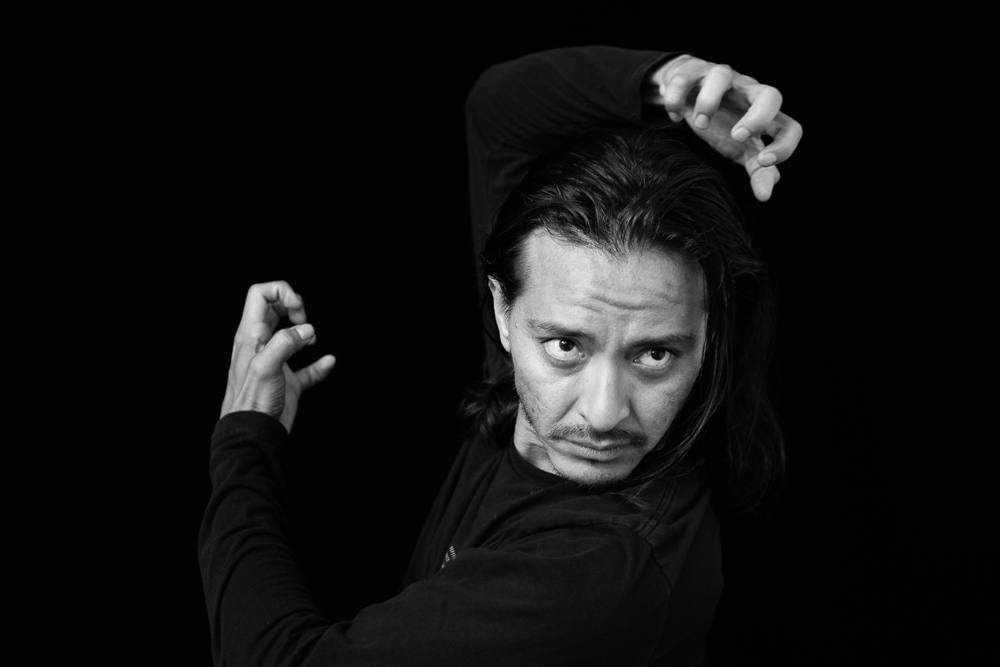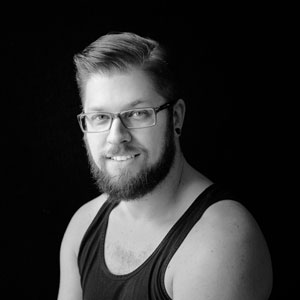 Bass sets his work for four women, with music written by Mike Wall, composer at soundFORMovement and vocals by Bass. "I started the work by conceiving it as four different solos being performed at the same time and then connecting the dots by how each 'box of movement and body language' interacts to suggest different paths life can take." Bass' personal signature on the piece is found in every element, including the costumes he has sewn for the dancers.
Dan Higgins will dance with Natalie Border in a duet titled Denizen, a 10-minute work he says represents "two bodies moving seamlessly throughout the performance space and at times, the two appear to be one; congealing, splitting and confronting one another as the piece unfolds."
Lauren Curley's The Sum of None is inspired in part by the nature of musical counterpoint, as realized in the Philip Glass music, recognized immediately for its minimalistic structures that blend dense, busy patterns of rapid notes in static harmonies that shift abruptly amid the stiffer forms of classic counterpoint. There is a theatrical – actually, operatic element – in the music and Curley plays on these in different combinations of movement phrases to juxtapose undulating lines and cycles of chaos and synchronization that gives minimalism its complexity. As Curley explains in her artistic statement, the different perspectives on the combinations of movement phrases operate "much in the same way that people pick and choose the facts that best suit their interest."
Ursula Perry is choreographing a solo piece while Cendese will choreograph a piece featuring students from RDT's Winterdance lab that concludes today.
For more information and tickets, see the Repertory Dance Theatre website.
NOTE: All photos, courtesy of Sharon Kain.