In a mosaic, the complete picture and the array of artistic tiles or photographs are distinguishable at the same time. More than a dozen years ago, scholars Georgia Chao and Henry Moon elegantly applied the mosaic metaphor to understanding how diversity is manifested in the workplace.
If we view the cultural mosaic of an individual or community, they wrote, we can distinguish simultaneously global and local influences – including demographics, geography and cultural features – just as we understand that there are three primary colors at the heart of every color permutation.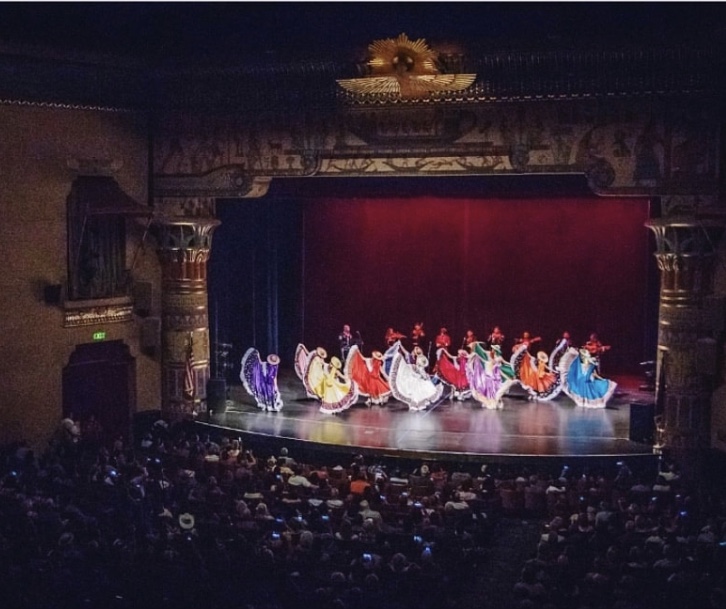 For Mosaic, the upcoming Repertory Dance Theatre (RDT) concert, Linda C. Smith, artistic and executive director, says the multitude of works selected represent dance's own primary colors, which nicely augments the season's theme of Manifest Diversity. "People dance for all kinds of reasons – to mourn, to celebrate, and to heal," she writes in the artistic statement for the concert. "To give thanks, to preserve cultural heritage and treasured legends. To demonstrate physical prowess, to assert individuality, to provoke … and to entertain."
And, it is in the dances of courtship, work, war and community that evolve through many generations, even as tribal societies and ethnic communities preserve their own ancestral traditions alive in the present day, she adds. Mosaic will be performed daily at 7:30 p.m., Nov. 15-17, in the Jeanne Wagner Theatre of the Rose Wagner Center for Performing Arts.
In appropriate form, Mosaic comprises many short pieces or excerpts from many different cultural traditions. The well is deep in Utah, as there are more than 120 languages spoken in the state, according to figures from the U.S. Census Bureau and a large, steady stream of immigrants and refugees have brought many forms of cultural expression in food, music, dance, art and entertainment to Salt Lake City and surrounding communities.
RDT's company dancers will perform various selections, including excerpts from the repertoire. But, the company also has invited seven local dance companies featuring repertoire from their respective cultures, countries and regions. The options for which groups to invite were numerous and broad in cultural focus and scope. The final selections were based primarily on which groups were available to perform in mid-November. Many of the groups already had committed to other performances, an indicator of just how well developed the ethnic dance culture has become in Utah.
They include Native American culture, INFR Dance Troupe; Greece, Dionysios Dance; Cambodia, Khemera Cambodian Troup; Okinawa, Okinawa Ken Jin Kai; Mexico, Ballet Folklorico de las Americas; Spain, Tablado Dance Company. and Polynesia, Malialole Dance Company.
Many Salt Lake City residents may have seen these groups at various event including the annual Living Traditions Festival in downtown Salt Lake City but performing on the RDT stage underscores the purpose of demonstrating how modern dance became the creative crucible for synthesizing so many different movement languages and vocabularies.
For example, Dionysios Dance has been an important part of the Greek Orthodox community in Salt Lake City, where there are Holy Trinity Cathedral and the Prophet Elias Greek Orthodox Church. "We see ourselves as cultural ambassadors to show just how much of an influence Greek culture has had in Salt Lake City," Kate Davis, president of the group, says. The late Vasilios Priskos, who came to the U.S. with his family in the 1960s when he was two years old, was one of the most influential leaders in downtown Salt Lake City's renaissance. A pedestrian walkway near the Eccles Theatre bears his name. Greek immigrants have been an integral part of the city's history, as the TRAX light rail station in west downtown indicates with its Greektown name.
Dionysios Dance was founded in 1972 as an artistic outlet for members of the Greek Orthodox church congregation, as first- and second- generation family descendants were committed to preserving memories of cultural practices. The group will perform three short pieces including, as Davis describes it, a "light, bouncy" dance from the island Ikaria in the Aegean Sea. Others include a war dance from Macedonia featuring the men in a series of emphatic stomping movements and a folk party dance, known as syrtos, with this from the island of Crete.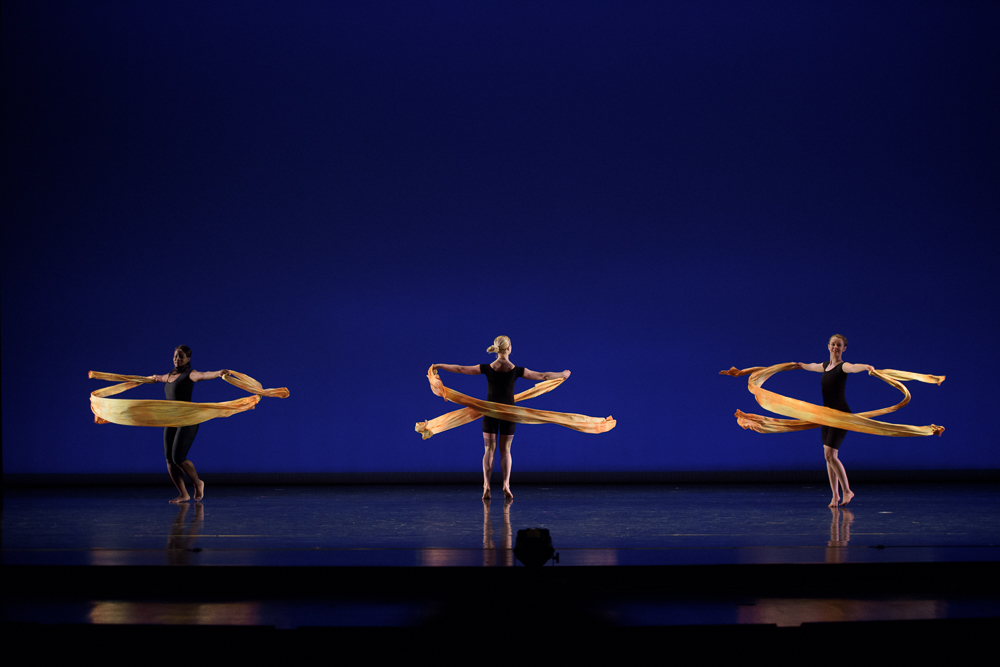 Preparing to mark its 40th anniversary in 2019, the Ballet Folklorico de las Americas covers a wide diaspora of dance traditions, including Mexico as well as countries throughout Central and South America as well as the Caribbean. Irma Hofer says the group will perform three dances, one each from Mexico (a flirtatious couple's dance), Bolivia (a work dance) and Colombia (a war dance).
Hofer says the group believes in sharing and adapting celebrations of dance for many venues, including commemorations of American holidays such as Independence Day. "We are sensitive to our history, especially in how many Latin American countries were inspired to find their own paths to independence through the U.S. Constitution," she says. Hofer adds that the dances they perform have their cultural foundations in many countries elsewhere in the world, including Scotland, Spain and Germany as well as countries in Africa.
Based out of Salt Lake City and Las Vegas, the INFR Dance Troupe will present three powwow dance styles that are ritualistic and are considered appropriate for public presentation. Other dances only would be performed in private tribal ceremonies.
Navajo Sean Snyder will perform the "fancy war bustle style," explaining in notes submitted to RDT that the style emulates "horse culture and warrior athleticism" and the feather bustles resemble an eagle's wings. Adrian Matthias Stevens will performance the grass dance style, which reflects his multifaceted heritage with roots in the Northern Utes, San Carlos Apache, Shoshone-Bannock and French Canadian. Shyanna Leonard says her performance also reflects a diverse heritage, which includes her Native name chi-chi-kwe-a (robin). Her roots encompass Forest County Potawatomi, Ho=chunk, Menominee, Gila River Pima Tribes and even Polish ancestry.
RDT dancers will perform an excerpt from Zvi Gotheiner's Dabke, a 2012 work inspired by the national dance of Syria and Lebanon that also is an integral aspect of Jordanian and Palestinian cultures as well as Israel and other Middle East countries.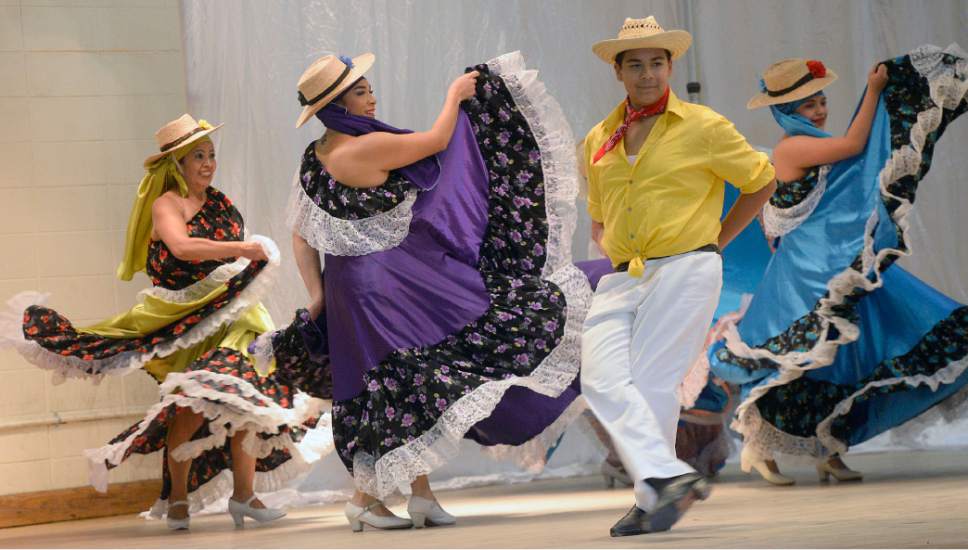 Other RDT selections come from the older sections of the repertoire. One is Ted Shawn's Cutting The Sugar Cane, a work that premiered at Hampton University in 1935 and was inspired by the choreographer's visit to Cuba in 1928, as he watched the rhythmic precision of black workers in the fields. Another comes from Michio Itō, the Japanese-born choreographer, whose work was featured last month in RDT's season opener. There also will be Steppin', based on the urban social dance form that originated in Chicago and evolves continuously depending upon the neighborhood communities in which it is performed. The couple's dance will by Lindy Hop, harkening to the 1930s and 1940s.
For more information about the concert and tickets, see the RDT web page.